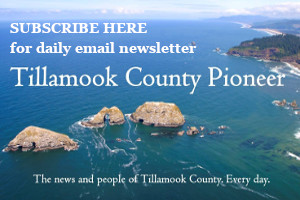 Hello Neighbors and Friends,
Childcare. Parents can't find it and when they can find it, they often can't afford it. The result is that many parents stay home to care for their kids which is often cited as a primary reason for the lack of workers available to local businesses.
Wouldn't it be great if some of those households offered care to a few extra children at a reasonable price? In-home childcare can be a great fit for a parent who'd like to stay home with a child, and would like to contribute to meeting household expenses while offering the child the chance to socialize. Three extra kids at your house could add $1500 or more a month of family income.
Earlier this year, I partnered in an effort to remove a major impediment to home-based childcare. State regulations required an overhead sprinkler system. That could easily cost $10,000 and discourage any family from offering care in their home. Keeping kids safe makes sense. But sprinklers are more designed to save property than to save people. For example, we require them in hotels but not in vacation rental homes. I helped get the rules changed so that alternative child safety measures replaced the requirement to install sprinklers. That allows us a great opportunity to expand childcare here where it is so sorely needed.
The Oregon Coast Small Business Development Center, with support from Northwest Oregon Works, will be presenting a Childcare Startup training program in April. The four-part series features an in-depth session on regulations, finance, and licensing. Participants will also register for an infant and child CPR/First Aid session. Another session will feature general information about business formation, operations, marketing, and finances. The remaining session focuses on insurance and legal considerations.
If this sounds like a good fit for you or someone you know, now is the time to get more information. Program cost is $25 and upon completion of the three classroom sessions and the first aid certificate, the $25 will be refunded. Registration is available now at https://oregoncoast.edu/sbdc-classes-2021/ or call 541-996-6222.
Please join Susie and me on 

April 23rd

 for the Oregon Spring Cleanup! We'll be out on the beach with hundreds of other volunteers picking up trash, plastics and other debris.

More than a dozen locations will be available this year from Yachats to Tillamook Bay. Check out the list and register in advance here.

This beach cleanup is family-friendly, and volunteers of all ages will find the event fun and rewarding. Help us protect marine life and maintain the beauty of our coast.

The Spring Cleanup is organized by Oregon SOLVE with local events co-hosted by Surfrider, Lincoln City Parks & Recreation, Friends of Netarts Bay, the Oregon Coast Aquarium, Hatfield Marine Science Center Green Team, Headlands Coastal Lodge, the Tillamook County Creamery Association, and Yachats Community Presbyterian Church.

Wear beach clothing and beach shoes. Bring gloves, an extra trash bag, and a generous spirit.
Huge crowds visited Oregon state parks in 2021. See which ones saw the most traffic.

A record 31,409,510 people visited coastal state parks in 2021, nearly 8 million more than visited in 2020, and nearly 2 million more than the previous record set in 2017. Of the top 10 most visited state park sites last year, eight were on the Oregon coast, topped by Yaquina Bay State Recreation Site and the D-River State Recreational Site.

Parks across the state bounced back from a pandemic lull to post record numbers of day-use visitors in 2021 – in addition to record numbers of overnight campers.

According to data released by the Oregon Parks and Recreation Department, there were 53,656,533 day-use visitors in 2021, far more than the 42,912,868 people who showed up in 2020 and eclipsing the previous record of 51,716,728 visitors set in 2016.
Last year, I introduced a proposal to designate rescued shelter dogs and cats as the official state pet. I thought it would be good for families, reduce reliance on puppy mills, encourage more adoptions, and in so doing, save thousands of tax dollars now used to maintain public shelters.

The bill did not pass. But I plan to bring it back next year.

Creating state symbols are not the most important issues we consider in Salem. But each year there are proposals that reflect our history, support local economies, encourage public pride or empower needed preservation.

Everyone knows that our state animal (with apologies to duck fans) is the beaver. But we also have Dungeness Crab as the official crustacean, Chinook Salmon as the state fish, pears as the state fruit, Douglas Fir as the state tree, Hazelnuts as the state nut, and milk as the state drink. Marionberry is the official state pie and Brewer's Yeast was named the state microbe as a key component in our craft beer scene.

We have a state rock, fossil, gemstone, insect, soil, seashell, songbird, song and dance. So maybe saving a few dogs and cats is not such a bad addition to the list.
The official Oregon State crustacean.
Don't miss your flight! Federal identification requirements for domestic air travel will change on 

May 3

, 2023. That is when the Transportation Security Administration will no longer accept a standard Oregon driver license or ID card to pass through airport security checkpoints and you will need to show a "Real ID".

How do you know if your driver's license is a Real ID? Look in the top right corner. If you see a star, your license is Real ID-compliant. If you don't have that star, you'll need to upgrade your license or carry another travel-compliant identification like a passport when you travel.

If there is any chance you might travel by air in the future, get ready now. Consider upgrading early or getting the Real ID option next time you renew your Oregon driver license, permit or ID card.

Make an appointment at DMV2U.Oregon.gov or drop by your local DMV office. You cannot change to Real ID online – you must apply in-person and bring the federally required documents to qualify for Real ID.
Saturday

 I participated in a wonderful program organized by the Cascade Head Biosphere Reserve. Culminating two years of focus groups and listening sessions, the participants sought to answer critical questions for our regional future:
What's the future of access to our local lands and waters?
How do we ensure that everyone can afford a home?
What is happening to the climate and what does it mean to me?
How do we communicate with each other as a community?
How do we welcome people to visit here without destroying our community?
How do we make sure everyone gets the education and care they need?
I'm looking forward to a final report and suggestions for policy changes that will benefit all of the people who live, work, visit, or retire here. You can see a preliminary report here.
Art on the Beach – 

August 23

 and 24.
If you missed my Town Hall with Senator Anderson, you can watch the program here. 

Tuesday

 mornings, I provide a Lincoln County Update on KBCH radio at seven. And each 

Tuesday

 at eight, the Coastal Caucus provides an update to Tillamook County. You can listen live on KTIL or to the podcast here.

Tomorrow, Tuesday the 29th, I'll be the lunch speaker for the Lincoln City Chamber of Commerce. Wednesday I'll join the Newport Chamber as they honor women business leaders as part of Women's History Month. And Saturday I'll be on the sidewalk near the D River Wayside waving my support for the people of Ukraine and protesting the Russian invasion.

Next Monday, the 4th, I'll be the guest on Tillamook Today at 9:30 a.m. The Pacific City Chamber will be meeting on Tuesday the 5th. And later that day, I'll join Senator Jeff Merkley in a 4:30 p.m. Lincoln County Town Hall. You can zoom into the event here.

As you can see, there are plenty of opportunities for you to engage in local issues and to question or inform local leaders. As always, please feel free to contact my legislative office if I can be helpful.

I look forward to seeing you out and about in our remarkable part of Oregon.
Representative David Gomberg

House District 10