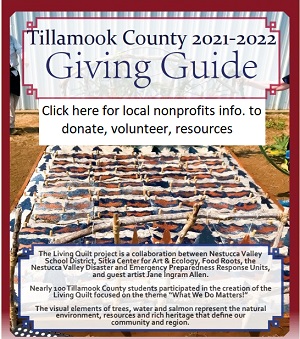 By State Representative David Gomberg
Hello Neighbors and Friends,
Campaign season is upon us and candidate lawn signs are beginning to sprout like the rhododendron blooms in my spring garden.
With so many changes in boundaries and offices, there are understandable questions and a bit of confusion about looming races. The short answer is that new district boundaries will take effect in January 2023, but who represents those districts will be decided in the May and November 2022 elections.
The May 17 ballot will include partisan candidates for Governor, Congress, the state House and half of the state Senate. Those nominations will be decided by the respective registrants in the Republican and Democratic parties which means that non-affiliated voters will not vote in those races. Winners of the Primary will face off in the November General Election which is open to all voters.
The May ballot will also include races for non-partisan positions that are decided by voters regardless of party registration. Those include statewide Labor Commissioner, judges, and local offices including County Commissioners. All voters can participate in those elections. If a candidate gets more than 50% of the vote, they win. If not, the top two finishers advance to the November ballot.
And finally, the May ballot may also include local taxes, bonds, and initiatives. Nominees of the Independent Party will be decided in caucuses rather than the May election, and at least one major but non-affiliated candidate for Governor is expected to qualify for the November election by collecting petition signatures.
More information will be available in the Voters Pamphlet which is available online after April 18 and mailed at the end of April. If you are interested in an early review, you can read an advanced copy here.
District boundaries are changing substantially.
Every ten years, a national census is conducted to determine how many of us there are and where people live. That was completed in 2020. Following the census, congressional and state legislative district boundaries are adjusted to ensure districts contain roughly equal numbers of people. The legislature completed that task in a special session in 2021. And because of population growth, Oregon earned a new sixth congressional district.
For the past ten years, Oregon House District 10 was largely contained within Congressional District 5, now represented by Kurt Schrader. With the new changes, Lincoln County will join CD 4, presently represented by Peter DeFazio. Tillamook County will fold into CD 1, currently represented by Suzanne Bonamici. Polk and Yamhill Counties will become part of the new CD6 with no incumbent.
Our legislative district has changed a great deal as well. Population has increased from 53,000 to 70,000. We have lost Tillamook and Yamhill Counties and added western Benton and western Lane. Each Senate district is made up from two House districts. So those lines have changed as well, although because Senate terms are four years, ours will not be on the ballot this year. House terms are two years.
Because of new boundaries, open seats and retirements across the state, the election season this year will be particularly intense. Again, all of these new boundaries go into effect in 2023 but representation will be decided in the 2022 elections.

Fifteen candidates are seeking the Democratic nomination for governor with four others disqualified or withdrawn. Nineteen are seeking the Republican nomination with four others disqualified or withdrawn. Incumbent Kate Brown (D) is term-limited and cannot run for re-election.

Nine candidates have filed to run for Congressional District 4 with the announced retirement of Peter DeFazio.

Labor Commissioner Val Hoyle is running for a different office and seven candidates have filed for that non-partisan position.

Two positions as County Commissioner are on the ballot in Lincoln County and have drawn a total of nine candidates.

There is much at stake and a great deal for conscientious voters to consider this year. Fortunately there are a number of public voter forums and candidate fairs scheduled, many online and recorded. I urge you to be well informed, to evaluate qualifications, and to challenge all candidates to reflect the needs, cares, and concerns of our large and diverse district and many communities.
Last week I offered what I called "salient" news. Now here is a bit of saline news.

Oregon Coast Today is a weekly publication of culture, music, entertainment and dining. Each April first, they publish a cover story that is almost believable.

The feature this past week concerned the challenge of finding a new drinking water source for the city of Newport as they struggle to find funding to replace their earthen dams. According to the story, Mayor Sawyer suggested that rather than build a new dam, they simply pump water out of Yaquina Bay…

But isn't the salt a problem?? Na. (That was a salt pun. Sorry!) Of course using sea water for drinking water is a problem! And now you too are in on the April Fools joke. Read the entire whimsical story here.
On a more serious note, I'm a big fan of our community colleges and tools to help local students succeed there.

The Oregon Promise was established in 2016 to encourage recent Oregon high school graduates and those pursuing their GED – a high school equivalency diploma – to attend our community colleges. The scholarship pays between $1,000 and $4,000 to students with at least a 2.5 grade point average to cover tuition costs not funded by another program, like federal Pell grants or the Oregon Opportunity grant.

Thanks to the approval of Senate Bill 1522 by the Oregon Legislature, low-income recipients of the Oregon Promise Grant pursuing community college will receive more funds to help with rising college costs, and eligibility for this financial aid program has been widened.

In 2019, the average cost of a year of community college tuition in Oregon was nearly $6,000.

Under the changes, the minimum award for the Oregon Promise will be doubled to $2,000 per year. The grade point average requirement has been lowered to 2.0, and students no longer need to pay a $50 copay each semester, saving them $150 per year.

Oregon high school seniors and recent GED recipients interested in applying for the scholarship to attend a community college during the fall of 2022 will need to submit materials by June 1st to be considered.
If the recent disasters that have impacted our state have taught us anything, it's that being prepared can make a big difference.

We have just marked the one-year anniversary of the Oregon ShakeAlert.

The USGS ShakeAlert® Earthquake Early Warning System uses science and technology to detect significant earthquakes quickly and sends a real-time alert to people on compatible cell phones and other mobile devices through audio warnings and text-like messages. These important alerts come automatically on most cell phones, making a distinctive sound and displaying a message that reads, "Earthquake Detected! Drop, Cover, Hold On. Protect Yourself."

No sign-up is required to receive ShakeAlert notifications, but you DO need to enable emergency alerts on your cell phone.

ShakeAlert also takes automatic steps slowing trains, opening firehouse doors so they don't jam, shutting water and gas lines, and stabilizing equipment in critical situations like hospital operating rooms. Learn more here. A few moments warning may not seem like much. But in an emergency it may be all you need to find your kids and take cover.
It is always a special joy to look out the back window and see elk in the pasture below our deck.

These kinds of encounters in our rural communities and on our roads are increasingly common, especially with the loss of some terrain to wildfire. And it is important to remember some common-sense rules of human-wildlife interaction and to gain some understanding and wisdom about the normal instinctive behavior of wild animals such as the elk.

Sometimes wildlife encounters can become a problem for people and their pets. Accidents and injuries have been reported along the north coast.

The Oregon State Police Fish and Game Division and Oregon Department of Fish and Wildlife told us "that elk see dogs as 'wolves' and therefore a potential threat to the herd and will take appropriate action to protect themselves or the herd".

Please keep a respectful distance and keep your dog confined or on a leash if elk are going to be in the area. Most animals can forget their training when encountering wild animals such as an elk or a deer and then the dog's instinctive chase behavior may kick in.
Last Tuesday

 I really enjoyed offering a legislative review to the Lincoln City Chamber luncheon. Occasionally my legislative colleagues ask why I enjoy Chambers so much when they find the meetings occasionally difficult. But after 35 years in small business, I feel right at home! I tell my colleagues to talk about what we have done – creating an office of small business assistance, requiring rules and regulations to be evaluated for small business impact, spending millions on workforce training, spending millions on pandemic support, increasing start-up loan funds and doubling funding for Small Business Development Centers. I encourage those legislators to sign on my small business tax cut proposal!

Then those members ask how to respond when business is unhappy with some of our bills. "Tell them what I tell them," I reply. "Tell them you voted no!"

I continue to relish being out and in-person around our huge district.

Highlights of the past week include an excellent program at the Newport Chamber honoring Women in Business and a luncheon honoring local first responders. I met with Senator Merkley's office to discuss coastal emergency resilience, sat in on gubernatorial and congressional candidate forums, waived a Ukrainian flag on Highway 101 with 25 supporters, dined with Friends of the Newport Symphony, and traveled to Philomath to meet with city and Benton County leaders. I finished a busy week enjoying improv jazz with friends in Gleneden Beach Sunday afternoon.

Earlier today I was the guest program on KTIL radio's Tillamook Today. Tuesday I'll join the Pacific City Chamber for lunch and then a Merkley Town Hall in Lincoln County. Wednesday I participate in the Ocean Science Trust quarterly meeting, participate in a Land Conservation and Development wildfire listening session, and then run to Philomath for their Chamber Samaritan Award Dinner. Next Saturday is the Taft Senior Parents Luau Fundraiser.

Spring is pushing through the gray clouds and the rhodies in my garden really are starting to bloom. There is plenty to do. Make the most of every day and always remember that we are fortunate to live in such a remarkable place.
Representative David Gomberg

House District 10