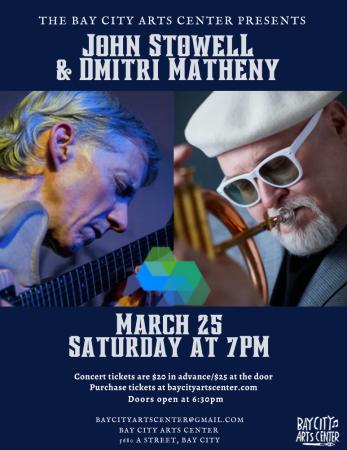 By Representative David Gomberg, House District 10
Hello Friends,
There is plenty of news from Salem this week.
Fifteen months ago, as COVID began to unfold, I held a telephone town hall with about 1500 people online. I began the program with the admonition, "we're all in this together and we'll get though it together". Now, after many, long and difficult months, that seems more true than ever.
Governor Kate Brown has announced vaccination targets to more fully reopen Oregon's economy, setting a 70% statewide goal to reach Oregonians 16 and older with a first dose. At that point the state would lift most Risk Level restrictions. Additionally, beginning on May 21, counties will have the option of moving to the Lower Risk level once 65% of county residents 16 and older have received at least one vaccine dose.
Translation: The end is in sight. But to get there, we continue to rely on each other.
Across our district, we have some of the highest vaccination rates in the state. Lincoln is at 54% (second highest in Oregon) and Tillamook at 48%. Polk and Yamhill lag slightly behind. We're all tired of regulations, rules, and conflict, limits on seeing our friends, challenges at work or shopping, and restrictions on schools, sports, weddings, and religious services. If just a few people more get their shot, we can put most of this behind us!
While about 57% of Oregonians 16 years and older have received at least one dose, demand for vaccinations has dropped in recent weeks as hesitant or defiant Oregonians refrain from getting immunized. Certainly, there are many reasons the pace of vaccination has slowed in Oregon – a lack of access, historical mistrust and personal health circumstances that make getting the vaccine riskier for some than for the general population. This becomes more complicated as debate over vaccines has devolved into politics, misinformation and social media sanctimony.
Our jobs are largely hospitality driven. The consequences of responding to COVID and now vaccine resistance have landed hard on our coastal economy and the people who live and work here. This is nowhere more evident than in the whipsaw of restriction on our restaurants which have gone from being closed, to takeout only, to outdoor dining only, to indoor dining, then back to outdoor only, then back to indoor, and then back to… well you know.
The lead editorial in Sunday's Oregonian said that "Without question, the health of Oregon – its people, economy and future – depends on getting a critical mass of Oregonians vaccinated against COVID-19 as quickly as possible. If we want any hope of reopening businesses and returning to some semblance of normal, Oregonians across the state must have confidence that it's safe to return to work, school and social gatherings."
You can view the reopening status of all 36 counties here.
But wait – there is more!
Two days after the Governor's announcement, the CDC on Thursday abruptly changed its policy on mask-wearing. They said that fully vaccinated people don't need to wear masks or physically distance "except where required by federal, state, local, tribal, or territorial laws, rules, and regulations, including local business and workplace guidance." This is good news marking a dramatic turning point in the nation's 14-month battle with the coronavirus pandemic and sends the clearest signal yet the country could begin returning to normal. But this sudden announcement caught the state off guard and resulted in even more confusion.
A number of national retailers have decided to end their masking requirements, depending on the honor system to accept that those who are not wearing a mask have been vaccinated. Many workers in those stores are now worried that they will be exposed to people who are actually unvaccinated or that they will be placed in a difficult position having to intervene between customers.
I very much understand their concern. I will say, though, that the impetus behind the new CDC guidance is a recognition that those workers and customers who are fully vaccinated can remain safe even if they and those around them are unmasked. The latest science is providing clear evidence (a) that the vaccines are extremely effective, and the risk of having a symptomatic COVID case for a vaccinated person is extremely low; (b) the Pfizer and Moderna vaccines have now been well studied and have shown themselves to be extremely safe; (c) not only do the vaccines provide safety to the vaccinated individual, but scientific studies have made it clear that fully vaccinated individuals will not  carry the virus and pass it on to others who for now must remain unvaccinated like young children; and (d) the vaccines have proven themselves to be extremely effective against COVID variants.
So, if you have been fully vaccinated, you are not putting yourself at risk if you remove your mask in most settings, and you're not putting your loved ones at risk. That's the core message in the new CDC guidance.
Make no mistake: the COVID-19 virus, and especially its new variants, remain extremely contagious and dangerous for those who are not vaccinated. Those who are unvaccinated are putting themselves at risk if they choose to go unmasked in indoor settings in close proximity to others. They are putting their unvaccinated friends and loved ones at risk if they go unmasked in places where others are also unmasked.
I expect that Oregon will issue new mask guidelines early this week. I will urge that we consider not just larger businesses but our local small shops that do not have staff to verify vaccinations at the door and don't want to become the COVID police. Penalties for people falsely claiming to be vaccinated may be an option – like we can ticket people who wrongly park in handicapped spaces. And I'll be pushing to reconsider a bill I co-sponsored with Republican leader Drazan this year to protect small businesses from legal liability if they follow all guidelines.
The safer course would obviously be for more people to get vaccinated, and the CDC (and OHA) would obviously prefer that they do so. It's the best way to put this disease behind us entirely, reduce the proliferation of COVID variants, and limit the devastation that this virus is continuing to wreak. Ultimately that's going to be a decision for those who are still unvaccinated to make.
In her statement, Governor Brown said, "Oregonians now have a choice of how to protect themselves and others from COVID-19. Either get vaccinated, or continue wearing a mask and following physical distancing requirements." I got mine. For our communities, our kids, our economy, and to put COVID behind us, I urge people who can to get the shot.
In other critical legislative news, on Friday, the Ways and Means budget Committee where I serve as vice-chair approved a $9.3 billion package to support our public schools. The measure now goes to the House and Senate and then to the Governor for final approval.
I am very proud of the work we did to get to an agreement with Governor Brown to fund K-12 schools at a record $9.3 billion. This is a remarkable number and a critical investment.
Passing this $9.3 billion State School Fund budget will help Oregon's nearly 200 school districts move forward with plans to support students, families, and teachers after a year in which COVID-19 and wildfires exacerbated disparities in education. Our guiding principle in Oregon's education budget is to ensure students have the support they need to succeed, which includes addressing social, emotional health and mental wellbeing, particularly for students from communities of color who have been disproportionately impacted.
The current proposal is in addition to several other sources of funding from legislation passed to ensure we're meeting the needs of our children. Earlier we approved $250 million for summer learning and enrichment programs. That funding will allow many students to catch up and prepare for the next school year. Additionally, schools will continue receiving funding from the landmark Student Success Act, which provides targeted funds to expand early education access, add mental health resources for students, support culturally specific programming, and restore art, music, PE, and career training. And we are also committed to fully funding Measure 98, which supports additional career, technical, and vocational education in schools.
This budget will stabilize school budgets and ensure we can still have funds for health care, fire fighting, housing, and other urgent priorities as we recover from one of the hardest economic recessions in our lifetimes and a global pandemic. We know many Oregonians are struggling right now, and we're working hard to ensure we can meet everyone's needs, especially in low-income communities, who have been disproportionately impacted during COVID.
The school funding measure is one of the first large budgets to advance from Ways and Means. It is our commitment to fund our schools at the level they need.
May is Wildfire Awareness Month. This is a great time of year to trim trees and tidy up bushes and plants around your home that could easily catch fire. Because of the dry weather, as you begin spring cleanup, the Oregon Department of Forestry and Keep Oregon Green urge you to consider alternatives to burning.
More than 70% of Oregon's wildfires are started by people, placing the power of prevention squarely in our hands.
If burning now is the only option to dispose of yard debris, fire prevention specialists ask people to follow safe burning practices.
The following tips can help stop run-away burn piles:
Check with your local fire department or the Oregon Department of Forestry to learn about current burning restrictions or regulations, and if you need a permit.
Never burn on dry or windy days, because fires can spread out of control more easily.
Keep burn piles small. Large burn piles can cast hot embers long distances.
Always have water and fire tools nearby. When burning, have a water hose on and ready or a bucket of water, and shovel and dirt to put out the fire. Drown the pile with water, stir the coals, and drown again, repeating until the fire is out cold.
Stay with the fire until it is out cold. State laws requires monitoring of debris burn from start to finish. This law is intended to ensure sparks or embers that jump from the fire can be put out quickly. Recheck burn piles. They can retain heat for several weeks and restart when the weather warms up and winds blow.
State law requires the proper clearing, building, attending and extinguishing of open fires all year. Citations can cost $2,000. If your debris burn spreads out of control, you may have to pay for putting the fire out, and likely the damage to your neighbors' properties. Many of our sanitation services are now offering composting services for vegetation and yard debris. Please use them and if you need to burn, be careful and responsible.
I spent most of the weekend in my large garden working with a weed wacker, chipper, and chainsaw. I tell people it is a lot like Salem except that you can see the results.
Honestly however, I am seeing progress in our state capitol. Bills of interest are passing, and budgets are being resolved. I hope that like me, you see some constructive and positive movement. And I hope you to get some time outside to enjoy our spectacular Oregon spring.
This has been a long and detailed newsletter. Thanks as always for reading.
Warm regards,
David
email: Rep.DavidGomberg@oregonlegislature.gov
phone: 503-986-1410
address: 900 Court St NE, H-480, Salem, OR, 97301
website: http://www.oregonlegislature.gov/gomberg