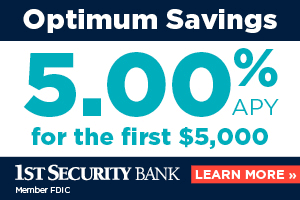 By Representative David Gomberg, House District 10
Legislative leadership has announced that we will now be coming to Salem twice a week to begin floor votes on bills reviewed in virtual committee meetings. The House will meet Mondays and Tuesdays; the Senate on Wednesdays and Thursdays. The rest of the week we will continue with an intense schedule of internet hearings and appointments.
We are moving into the middle part of the legislative session where most bills expire and the few still active are scheduled for hearings or work sessions. Some need to move forward, some need to be fixed, and some need to die. Here are three examples:
Need to go forward: My proposal, HB 2604 would reduce taxes for our smallest businesses, help create jobs, and make sure seasonal firms like fishing, farming, and tourism qualify. You can see my testimony here at the 46 minute mark.
Need to be fixed: HB 2583 would prohibit cities and counties from placing occupancy limits on residential dwelling. Creating housing for large families is a good thing. But I'm concerned as written, this will would also say that we cannot limit the number of people using a nightly vacation rental home. That could be several large families or a large fraternity! Regulating VRD's is certainly appropriate. I've already spoken to the sponsor and am drafting amendments with the League of Cities and Association of Counties.
Need to die: HB 3551 would increase minimum wages in Oregon to $17. Our fragile coastal economy has been hammered by the pandemic and regulatory restrictions. None-the-less, wages here even for entry level jobs tend to run ahead of the mandated minimum wage. Oregon wisely adopted a plan where that minimum is different in rural communities than urban ones. I prefer to let market forces dictate wages rather than the legislature. And this is no time to inhibit recovery with significant cost increases for employers. Yes, we need serious consideration of living wages, job creation, and economic stability in all parts of Oregon. But a $5 wage increase is not the simple answer.
I think all of us are anxious to see kids safely returning to in-person learning and our schools open again. It's been almost a year since Governor Kate Brown ordered schools to close because of COVID-19. Now, she's ordering them to open back up again.
The order directs school districts to open for students in grades kindergarten through fifth grade on or before the week of March 29, and for students in grades 6-12 on or before the week of April 19.
Oregon business groups supported the announced return of in-person learning Friday. They see reopening schools as helping local economies by easing the burden on working parents – those on the front lines, those who lost their jobs, and others working from home. Leaders of Oregon's teacher's union responded to the announcement with a nuanced message, expressing support for a return to in-person learning, but repeating their emphasis on safety precautions.
Friday's school reopening order comes as coronavirus infections have steadily fallen throughout the state. Virtual learning will still be an option for families but districts must default to offering either full in-person instruction or a hybrid model based on community infection rates.
So many small businesses, the backbone of our economy, are struggling to pay the bills and keep their employees on the payroll. It's been more a year since our businesses and workplaces have been able to operate without restrictions. Many have been proud to do their part to keep us safe. But all will tell you it has been hard.
On Monday, Business Oregon will begin offering rent relief to small businesses across the state. Just before session convened, the Oregon Legislative Emergency Board where I serve allocated $100 million to the agency for a new program to provide financial assistance to small businesses and commercial landlords impacted by the economic hardships caused by the COVID-19 pandemic. The program provides grants to cover outstanding lease payments from small business tenants that are behind on rent.
We can't let this be the end of our efforts to protect the most vulnerable part of our local economy. More program information and eligibility details are available on Business Oregon's website.
Every ten years, Oregon re-draws legislative and congressional district boundaries to adjust for changes in population. Each of the 30 state senate districts includes two of the 60 state house districts. Those house districts are required to be roughly equal in population. New census data is used for these calculations.
Districts must be contiguous.
Districts must "utilize existing geographic or political boundaries" (rivers or city limits).
Districts should not "divide communities of common interest."
Districts should "be connected by transportation links."
Districts "must not be drawn for the purpose of favoring a political party, incumbent or other person."
Our population has grown, which suggests our district will become smaller. But Portland has gown even more which likely means we will actually become geographically larger.
The House and Senate committees on Redistricting will be holding a series of ten public "virtual roadshow" meetings to hear from Oregonians regarding legislative and congressional district lines. There will be two meetings held in each of the five congressional districts. You can comment in person at the electronic meetings or provide written testimony.
The meeting dates are as follows (with links to the agendas below):
I have been pleased to support funding of the Shake Alert Program. Oregon has its share of natural disasters, from wildfires, to floods, landslides, active volcanoes, and earthquakes. Each hazard presents unique challenges, but one of the biggest challenges is the unpredictability of earthquakes. They strike without warning, and can cause widespread damage in a matter of seconds.
Using earthquake science and technology, the US Geological Survey has developed ShakeAlert to detect significant earthquakes quickly, giving advance warning so people and systems can take actions to protect life and property before the shaking arrives. Two to five minutes may not seem like much. But in an emergency it may be time to find your kids or pets, turn off the gas, and take cover.
The ShakeAlert Earthquake Early Warning System is a network of sensors that collects and shares real-time information about the magnitude, location and expected shaking from earthquakes on the West Coast. The system is up and running in California. Oregonians can start receiving alerts as of March 11th, and Washington will "go live" in May of this year. You do not need to sign up to receive these warnings. Just like an "Amber Alert" your cell phone will automatically receive early warning from the ShakeAlert system.
There will only be a few seconds warning, but it will allow people to take protective actions before the shaking starts to increase their chances of being disaster survivors rather than disaster victims.
Were you one of the lucky ones to adopt a new pet this year? According to this article from FOX12 Oregon, the Oregon Humane Society adopted out over 7,203 pets in 2020. Closer to home, the Central Coast Humane Society served 1,066 pets and 701 families. That looks like a 20% increase over the previous year.
I am pleased to be the author and chief sponsor of HCR 9, a bill that would designate rescue shelter dogs and cats as official state pets. There are certainly bigger issues this session and my resolution may not go forward. Still, adopting rescue animals saves public dollars that otherwise go to house, feed, and pay for health care. It also helps families.
According to the CDC, the health benefits to having a pet include decreased blood pressure and cholesterol levels, decreased feelings of loneliness, increased opportunities for exercise and outdoor activities, and increased opportunities for socialization. Petting and playing with animals reduces stress-related hormones. Owning a pet can also help maintain a daily routine.
Of course, if you own a dog or cat, or other domestic animal you already know this. Now is a great time to support Friends of Lincoln County Animals, the Central Coast Humane Society, the Tillamook Animal Shelter or Homeward Bound Pets in Yamhill County.
email: Rep.DavidGomberg@oregonlegislature.gov
phone: 503-986-1410
address: 900 Court St NE, H-480, Salem, OR, 97301
website: http://www.oregonlegislature.gov/gomberg