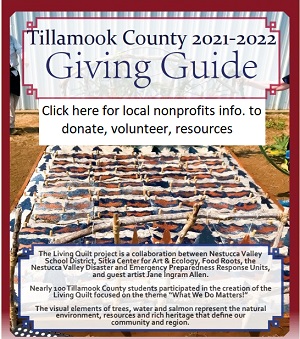 By State Representative David Gomberg
If you are anything like me, getting up early was just a little bit harder this past week with the shift to Daylight Savings Time.
You would not think a simple one-hour change would land so hard. But many experts agree that shifting the clock twice a year can cause adverse health effects. Over the years, research has shown the time switch is linked with disturbed sleep, diminished student performance, workplace accidents, more heart attacks, and a slight rise in fatal car crashes.
The Washington and Oregon legislatures voted three years ago to "ditch the switch" and stick with daylight saving time permanently. But the desired change hasn't taken effect because Congress didn't get around to approving the change.
In news this week, the United States Senate flipped the switch for the whole country with minimal debate and on a unanimous vote. If the House agrees and President Biden signs the Sunshine Protection Act, the nation would spring forward in 2023 and never look back.
The idea of aligning waking hours to daylight hours was first proposed by Benjamin Franklin in 1784 to conserve candles. Like most issues, I get mail with a variety of perspectives. Some think Daylight Savings is better. Others prefer Standard Time. Me? I just want to pick one and use it year-round.
In my recent updates, I've provided an overview of the recent session.

Two years ago, walkouts froze the "short session" and the legislative process collapsed as only three bills and no budgets passed. Much of that conflict and rancor was avoided this year. Lawmakers introduced 275 pieces of legislation and passed 126 through both chambers.

I've grouped those expenditures and policies into broad categories and provided news links to more information. I hope you find this overview helpful and easy to follow.

Economic Recovery & Workforce Development

Key Investments:
An investment in workforce development to help workers access the training they will need to succeed, including 200 million for Future Ready Oregon (Senate Bill 1545)
Over 100 million to help rebuild critical infrastructure in rural Oregon, which will support local economies and create jobs across the state
Key Policies:
A Place to Call Home
Key Investments: A $400 million package to tackle the urgent housing and homeless crisis:
$165 million for homelessness services
$215 million to build and preserve affordable housing
$20 million to improve access to homeownership
Key Policies:
Education & Child Care
Key Investments:
$300 million education package to address the staffing crisis in Oregon's schools, create summer learning opportunities, support wild-fire impacted school districts, and address education disparities.
$100 million investment to expand access to childcare and rebuild the childcare workforce.
Key Policies:
Access to Healthcare & Healthy Communities
Key Investments: Over $300 million for healthcare needs, including:
Protecting health coverage for low-income Oregonians (House Bill 4035)
$150 million to support behavioral health workers and providers (House Bill 4004)
$45 million to address the crisis in Oregon's health care workforce at OHSU
Support for Oregon nurses who are experiencing burnout from the extreme stress of the pandemic (House Bill 4003)
Key Policies:
Equity & Justice For All
Key Investments: Smart investments in community safety, including:
$15 million to support Community-Based Organizations working to prevent violence
$5 million to expand hospital-based community violence prevention programs
$13 million to help local communities around the state clean up trash and provide sanitation services
$14 million to support services for crime victims
$10 million for the Oregon Domestic and Sexual Violence Services Fund
Key Policies:
Protecting Communities from Climate Change
Key Investments: A $100 million climate resilience budget aims to tackle drought, extreme weather, and infrastructure needs.
Key Polices:
Bringing Every Oregonian Along
Key Investments: A nearly $300 million cost of living relief package including:
Direct, one-time relief payments of $600 that will help more than 240,000 low wage workers cover their essential needs (House Bill 4157)
$100 million to address the shortage of affordable childcare across the state (House Bill 4005)
Increased outreach to help working families access tax relief (House Bill 4117)
Key Policies:
Bills, budgets, policies and investments often seem a bit obscure or esoteric. But the opportunity for us to change lives for the better came into clear focus last week when the Sheridan CTEC (Career Technical Education Center) was dedicated. Proposed career pathways include ag business, diesel mechanics, fire service, hospitality and tourism, residential construction and truck driving. Those are real jobs, well paying jobs, and jobs that are really needed in our part of Oregon.

I worked hard to secure roughly $2 million for the program in 2021. And late last year, I called Superintendent Vickery with a provocative suggestion: let's send a message that a graduate of our local high schools can go on to do great things. I suggested naming the Sheridan Center for a Sheridan graduate who went on to become Oregon's first woman Governor, my dear friend Barbara Roberts.

On Monday, about 200 people gathered in the huge new building to welcome Governor Roberts with a standing ovation. March is Women in History Month, and I was able to remind everyone of the significant impact Barbara has had on Oregon and Sheridan history. You can read more about the event and the CTEC program here.
Mayor Baer, Superintendent Vickery, Governor Roberts, and Representative Gomberg –

News-Register Photo
Toward the end of the week, I joined more than 50 people at the Waldport Chamber of Commerce breakfast. Again we were reminded that state investments and decisions have a real local impact. Mayor Holland thanked me for the recent $1.4 million investment in Waldport water and explained that without state help, the cost of repairs would exceed $700 for every man, woman, and child in town. Dahl Disposal reminded people that without our legislative efforts, they would have lost the ability to recycle electronic waste like televisions and computers.

It is good to be back home from Salem and seeing people at public gatherings. It is even better to hear that my efforts are making a difference in your quality of life and your cost of living.
Driving my little Honda hybrid to Salem or up and down the coast, I'm struck by the steep rise and wide range of gasoline prices. At one time, it was not unusual to see differences of as much as 90 cents from one end of a town to another.

Gas prices across the district seem to have settled on a fairly common rate. But those prices are clearly as high as we have ever seen them. The average price of a gallon of regular gasoline in Oregon reached $4.72 on Thursday, according to AAA. Oregon's price is the fourth highest nationally. Yet the statewide average conceals a fairly large price spread among Oregon's 36 counties.
The cost of crude oil causes the most significant effect on prices at the pump. A variety of factors can drive up that local cost, most notably shipping expenses, transportation and marketing, and city or county taxes on gasoline. The federal gas tax is 18 cents a gallon and Oregon's is 38 cents per gallon, but that doesn't include any additional local taxes imposed by cities or counties. On average, taxes account for about 15% of the total cost of a gallon of gasoline.

With no refinery within its borders, Oregon largely depends on its northern neighbor for petroleum products. More than 90% of the gasoline and diesel consumed by Oregon drivers comes from refineries in Washington. One bit of good news – Oregon leaders have convinced Washington legislators to abandon plans to tax fuel exports.

The spike in gas prices comes as Oregonians are feeling pinched for all manner of goods. The cost of rent, groceries, cars, appliances and more is rising at a rate unseen in decades. Consumer prices last month were 7.5% higher than a year earlier, the highest rate of inflation in 40 years. Gas prices are the thing that people focus on, and can impact people's perception of inflation. But the fact is, it's part of broader inflationary pressures.

You can learn more about fuels prices by county here.
As I mentioned last week, we are changing how we send you these weekly updates. No state resources or staff were used to produce and deliver this newsletter.

I'm enjoying being back in-district with daily commitments that range from meeting with South Lincoln fire chiefs, to a ribbon cutting at a new Lincoln City sushi restaurant, to meeting with U.S. Senator Merkley, to attending the Newport Symphony. Thursday began at 6:15 in the morning with a drive from Otis to Waldport for an exciting Chamber breakfast. I held a legislative update with the League of Women Voters at noon, a Town hall at 5:30, a zoom meeting with legislators at 6:30 and finished the day with a call with Democratic leaders in Benton County at 7:30 p.m.

If I can be helpful to you, please reach out to my office and we'll get you or your event on the calendar. Thanks as always for your interest and for being a part of making Oregon better, sustainable, and more livable.

Warm Regards,
Representative David Gomberg

House District 10