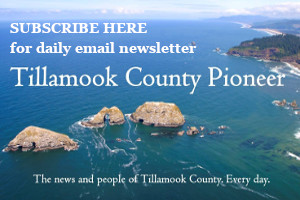 By Representative David Gomberg, House District 10
Hello Neighbors and Friends!
A new poll shows 68% of Oregonians plan to get vaccinated.
We're now seeing improvements in all of Oregon's COVID metrics. In the last week 80,941 vaccines were administered statewide, and we received 157,375 additional doses (many of them to be reserved for second doses).
In my last newsletter I provided an update on state plans for vaccine availability. I also detailed recent setbacks. And almost immediately, the details changed.
Our House District 10 covers parts of four counties. Some are running ahead of the statewide plan. Others are lagging behind. The best place to get current local information about your county is to check county web pages.
The good news is that counties in our district are running ahead of schedule and disbursing more vaccines than other parts of Oregon. But the supply is still limited and most of us continue to wait. How we prioritize vaccinations remains a difficult and controversial process.
The 2021 Legislative Session is now underway. Committees are beginning online meetings and legislators are traveling to Salem once a week for votes that the Constitution requires we take in-person.
About 1800 bills have been introduced so far. You can find them online on the Oregon Legislative Information System (OLIS). Here's an initial list of the House bills and Senate bills.
The new poll I referenced above shows that Oregonians would like to see their lawmakers focus only on "priority" legislation. I agree. With access to the building limited and most legislative activity being conducted by "Zoom" or "Teams", we need to focus.
All of these bills are currently being referred to a committee where the Chairs may schedule public hearings. Those that are budget-focused will be referred to Joint Ways and Means. The important point to remember is that most proposals introduced each year fail to become law.
You can become part of the process. Follow a bill's progress by going to the OLIS web page and clicking on "Follow this Bill: e-Subscribe Email" in the upper right hand corner of the page. You'll receive an email alert any time the bill is scheduled for a hearing or has a proposed amendment. If it is scheduled for a hearing, you can sign up to testify by Zoom (and perhaps in person in a couple of months) or by submitting written comments for the public record.
And of course, you can also contact my office for assistance or to make your thoughts known.
Housing remains a critical issue as the pandemic and wildfires have left too many people unable to pay rent and too many small landlords struggling when they do not receive rent. A survey of 460 Oregon tenants conducted by Portland State University in September found that 35% owed back rent. Separate data compiled by Multifamily NW, a rental industry group whose members include landlords and property managers, shows that between 12% and 15% of renters in Oregon have been unable to keep up with their rental payments during the pandemic.
Effective January 1, 2021 tenants who cannot pay their rent will need to complete a declaration form provided by their landlord. Tenants will be asked to affirm (subject to perjury) that they have suffered financial hardship. Tenants who do not pay rent or fill out the form are subject to eviction.
The current residential eviction moratorium provides funding to help both tenants and landlords remain stable. Rent subsidy monies will be available in two pots:
Tenants who meet income eligibility standards can continue to apply for rent monies through the community action agency. The tenant rent fund will pay 100% of rent owed. The legislature allocated $50 million to this fund.
Landlords who have received the completed declaration from a tenant behind in payments can apply to a new Landlord Fund that will reimburse 80% of unpaid rent retroactive to 

April 1

, 2020. Landlords who have multiple tenants with unpaid rent can include all requests in a single application. The landlord fund was seeded with $150 million.
Landlords participating in the program agree to forgive the 20% of rent not covered by the program and to forego evictions through 

June 30

, 2021.
Landlords do not have to seek reimbursement from the fund. In those cases, the tenant will be responsible for repaying all rent owed at the end of the protected period – 

April 1

, 2020 through 

June 30

, 2021.
While this isn't a perfect solution, the new rules provide much needed protection to ensure that individuals and families suffering from pandemic or wildfire economic disruption don't find themselves on the street. The legislation also recognizes that both tenants and landlords need the housing sector to be stable and funded. No one wins when rents go unpaid.
For more information and a copy of the declaration, please refer to this material prepared by the Oregon Law Center.
Our schools are working to re-open. This has been a hard year for students, parents, and educators as everyone has adjusted to distance learning.
We're all anxious to get kids back in the classroom. Students struggle to stay focused while learning from home. Family work patterns are disrupted. Many educators and their family members are immuno-compromised and are concerned about a return to in-person teaching. Parents are also concerned about the impact this has on their children.
The Oregon Department of Education has released new information this week with the latest guidance on schools returning to in-person classroom instruction. Governor Brown's goal is to bring all Oregon students back to a model of in-person instruction by February 15, 2021.
As we work to make vaccines widely available, the fastest way to get our schools, businesses and communities back open is to use the tried-and-true methods we know stop the spread of this disease: wear a face covering, limit group size, keep distance, wash hands and stay home when sick.
Attention veteran and veteran families! You are invited to add your name to the Lincoln County Veteran's Appreciation Wall. The wall is part of a memorial plaza on main street in Toledo and the project is managed by the Toledo Rotary.
There is no charge for this service. The registration form is simple but will require a copy of  a DD214 form for verification. All copies will be destroyed or returned after the verification process.
Rather than meeting formally with legislators in a traditional State of the State speech, Governor Brown presented a virtual address last week.
The Governor detailed the vision she set forth in her 2021-23 budget to build back Oregon in the face of the COVID-19 pandemic, historic wildfires, and a long overdue call for racial justice. In her address Governor Brown highlighted key policy and budget initiatives focused on helping Oregon rebuild, which included:
Investments to expand access to affordable health care.
Broadband expansion to ensure that every school across Oregon is connected to the internet.
Response plans and fire evacuation routes so that communities are better prepared for future fire seasons.
More than $10 billion invested in K-12 schools and early education.
$250 million in affordable housing, homelessness prevention and rental assistance.
Criminal justice reforms.
That budget proposal is now in the hands of the legislature where it will be reviewed and refined over the next six months.
As you know, the number of people allowed inside the Capitol for this year's Legislative Session has been limited. Even when I go to Salem to conduct formal legislative business, my staff have been instructed to work from home in the interest of everyone's health and well-being.  As a whole, legislating in the era of COVID-19 has involved a steep learning curve, and I have been looking for ways to be as accessible and transparent as possible under such trying circumstances.
If you have questions, concerns, or feedback, I hope you will email us.
Warm regards,
Representative David Gomberg
House District 10
email: Rep.DavidGomberg@oregonlegislature.gov
phone: 503-986-1410
address: 900 Court St NE, H-480, Salem, OR, 97301
website: http://www.oregonlegislature.gov/gomberg