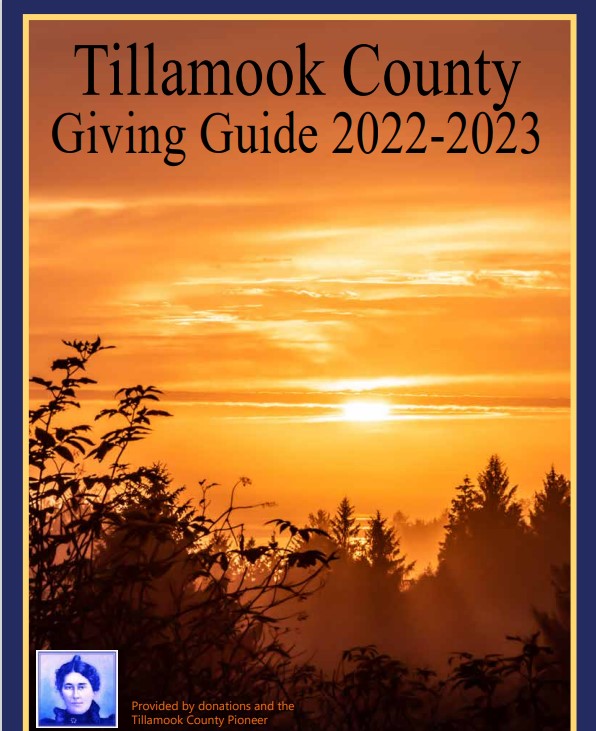 By Representative David Gomberg, House District 10
We're obviously still very much caught up in the maelstrom of the COVID Delta surge. The wave of new cases that began at the end of last month is now producing the inevitable increase in hospitalizations and deaths. The latter are increasingly and still almost exclusively among the unvaccinated. We must expect that the pressures on our healthcare system—which are extreme and largely unprecedented—will continue for the next few weeks as the rising tide of new cases among the unvaccinated continues to produce rising demand for hospital beds and fatalities.
This interactive map shows circumstances in each Oregon county.
Our Tillamook County Commissioners report that in the first 18 months of the pandemic, the county suffered five fatalities. In the past week, they had six new COVID deaths. To be clear – that is more deaths in the last week than in the previous 72 weeks. '"The COVID Delta variant is spreading like wildfire among the unvaccinated in our community," the County's Board of Commissioners said in a press release.
The increased number of COVID deaths in Tillamook County has put a strain on their ability to store the bodies of the deceased. The situation is now so grim that commissioners say they have ordered a refrigerated morgue truck from the state. That decision was prompted once Waud's Funeral Home, located in Tillamook, reached its licensed maximum capacity of nine bodies.
As of this morning, Adventist Health-Tillamook, a 25-bed hospital, has 17 patients, seven of whom have COVID. Their ICU has been converted into a COVID unit, and they are in the process of converting beds on the medical/surgery unit to COVID beds. To the extent possible, Adventist Health-Tillamook transfers critically ill patients to other hospitals such as Oregon Health & Science University (OHSU). However, due to the COVID surge, availability of beds at OHSU and other hospitals is becoming scarce. At the time of this writing, there are 44 available ICU beds in the entire state.
In neighboring Lincoln County where the vaccination rate is a third higher, The NewsTimes reports three deaths of Lincoln County residents in the past week and six of ten COVID patients hospitalized are in intensive care. Hospitals in Lincoln County still have capacity.
About half of the county's 26 total deaths have occurred in long-term care facilities.
Based on reported positive cases, restaurants and businesses across our district would be closed if previous restrictions were still in effect. Popular tourist destination Chinook Winds Casino shared on social media that it will extend its COVID closure.
These are challenging times and a lot has changed in the last month on the COVID-19 front. In response to the recent surge of infections and hospitalizations related to the Delta variant, Governor Brown reinstated face coverings in public places. Students returning to school will be required to mask up. All State of Oregon executive branch employees are required to be fully vaccinated. The Governor also removed her initial option for Oregon health care workers and K-12 school district employees and volunteers to get vaccinated or undergo routine testing. They now must be fully vaccinated by October 18th. She deployed the Oregon National Guard and secured contracts to deploy medical crisis teams to support Oregon hospitals and long-term care facilities throughout the state. Pursuant to the Governor's newest directive, masks will be required in most public outdoor settings, including large outdoor events where physical distancing is not possible, and regardless of vaccination status.
Please remember that these are executive orders from the Governor and not legislative acts.
On Monday, the U.S. Food and Drug Administration (FDA) granted full approval to the Pfizer-BioNTech COVID-19 Vaccine, which will be marketed as "Comirnaty." Hopefully that will give some confidence to those unsure about vaccination safety.
At the same time, our health care workers are increasingly exhausted and demoralized. Already under siege, they face an unprecedented crisis as delta variant cases skyrocket and threaten to overwhelm the state's healthcare system. The state reached a grim milestone Tuesday when the number of Oregonians hospitalized with COVID-19 reached a record 1,000.
The numbers look bad all over the state. If projections hold up, Delta variant cases won't peak until early September and the number of the newly infected will far outnumber the available hospital beds. An Oregon Health & Science University forecast released Thursday pinned the peak on September 6 at about 1,200 hospitalizations. "The pathway out of the pandemic is the vaccine," said Dr. Scott Marsal, chief medical officer at Providence Portland. The vaccine is not 100% effective, but it is "the way we get to a place where the risks are as low as they can be."
The virus is very real. We must all take personal responsibility to do what we can to slow the infection rate and prevent hospitalizations from further escalating.
Visit the Oregon Health Authority's COVID-19 and The Governor's COVID-19 sites for the latest updates and resources.
Our district continues to rank highest in the state for seasonally adjusted unemployment.
Lincoln county was at 7.2% in July, and 7.6% in June. It was at 14.1% the year before. Tillamook was at 5.8% in July, down from 6.1% in June and 10.3% the year before. The statewide unemployment rate was 5.2% in July, and the national rate was 5.4%.
This is hard news for local families and also hard for local businesses as we see "help wanted" signs everywhere, and employers needing employeess offering higher wages and signing bonuses.
On a related note, state economists estimate that between 70,000 and 80,000 Oregonians will lose some or all of their unemployment benefits next week when prolonged payment periods, enhanced payments, and special programs for the self-employed expire.
Nearly every unemployed Oregonian has been receiving a $300 weekly bonus since last winter. That ends after Labor Day. Self-employed Oregonians receiving benefits through Pandemic Unemployment Assistance (PUA), currently $424 a week, will also lose jobless benefits. These are federal programs that have provided $6.4 billion of the $10.7 billion in jobless benefits Oregonians received since the pandemic hit in March 2020.
The enhanced benefits, including the $300 weekly bonus, total up to 100% wage replacement for the average unemployed Oregonian, Josh Lehner with the Oregon Office of Economic Analysis told a legislative committee Wednesday. For some low-wage workers, Lehner said, it's more than they were earning when they had a job.
"That is a disincentive for some workers to return to work," Lehner said.
There are many reasons some people aren't going back to work, including childcare cost and availability, parenting responsibilities when schools are closed, eviction moratoriums, and health concerns. Ongoing unemployment benefits now require a job search which is reported and verified weekly.
The potential availability of those 80,000 individuals won't immediately solve Oregon's labor shortage. Based on what has happened in other states, many will survive on savings for now. The pandemic and working from home led to a national soul-searching about how people view their jobs and whether working long hours or having a two-income household is worth it. Amid the competition for workers, Oregon employers are raising pay and offering other incentives. Average wages are 10% higher than before the pandemic, but the income disparity among Oregonians has widened.
This week the Oregon Office of Economic Analysis released the latest quarterly economic and revenue forecast.
The economic outlook remains bright. Strong household incomes, boosted considerably by federal aid during the pandemic, are the underlying reason. State economists told lawmakers that Oregon's economy is stable and revenues are higher than expected due to a stronger than expected economy and federal pandemic relief. Most of the high personal income tax collections were from top-income earners in the state.
The key to the outlook remains converting economic stability into actual consumer spending, particularly in the hard-hit service industries. Firms today are trying to staff up as quickly as possible to meet this increasing demand. The actual number of jobs created this year will be the largest on record in Oregon. The state's labor market is now expected to regain all of its lost jobs by next summer, much sooner than in the previous forecast.
At the same time, firms are struggling with supply chains and a tight labor market. Wages are rising quickly to attract and retain workers. Prices are increasing as demand continues to outstrip supply. Demand for imports has increased and shipping, trucking, and rail delivery is challenged. On top of this, the current Delta wave complicates the immediate positive outlook.
Despite renewed concerns about COVID-19, there's been no discussion of re-imposing health restrictions on businesses. However, if business shutdowns do eventually recur, the economic impact will be much worse than earlier in the pandemic.
Oregon taxpayers will get a record $1.9 billion off their personal income taxes in 2022 as a result of tax collections exceeding projections in 2019.
Under a 1979 law that voters made part of the Oregon Constitution in 2000, money is returned when actual tax collections exceed budgeted projections by 2% or more, a provision known as the "kicker." The direct mailing of checks to taxpayers was discontinued in 2011. The money is returned in the form of credits against taxes owed the following year.
Because of how the kicker law is written, the largest amounts go back to wealthier households that pay more in state income taxes.
Oregonians will get a credit next year equal to 17.5% of what they paid for 2020 personal income taxes. The median income taxpayer with household income around $35,000 to $40,000 would receive a $420 credit. The average taxpayer, with an adjusted gross income of roughly $67,500, would receive $850. Since the kicker is awarded as a percentage of income taxes paid, the top 20% of earners stand to receive far more – between $1,600 and $16,880.
Critics of the personal kicker say it sends needed dollars disproportionately back to wealthy Oregonians, rather than funding reserves or helping people in need. Fans of the policy paint it as a vital tool for fighting government waste and bloat.
If the projections hold, credits on 2021 tax returns filed next year would be Oregon's largest-ever kicker refund.
Overall, the positive economic news did not come without risks. Economists warn that if drastic measures like shutdowns occur, there is a larger risk to our economic stability because we cannot expect the same level of support from the federal government. Persistent inflation is also a risk to our economic stability.
One year ago, hot dry windy conditions erupted in flames across north Lincoln County and drove a devastating fire through our neighborhoods.
Sadly, the One Year Later Reflections on Echo Mountain Fires event has been postponed. I was looking forward to joining survivors and supporters from Otis, Highland, and East Devils Lake on the anniversary. Community members who would like to support ongoing local wildfire recovery should visit Lincoln County's Long Term Recovery Group.
Legislators have been receiving weekly fire season updates from the Oregon Department of Forestry (ODF) and the Oregon State Fire Marshal (OSFM). I am pleased to report that the Bootleg Fire is now fully contained, and the Cedar Butte Fire 18 miles east of Tillamook is now fully lined while crews focus on containment and mop up.
One area that remains problematic is what's known as the Bull Complex, an area northeast of Detroit, where several smaller lightning fires have coalesced into a single fire more than 5,000 acres in size. This is close to last year's Beachie Creek fires.
Overall, the fire news for Oregon is positive.  Cooler weather and some rain showers have been helpful. Air quality has improved for much of the state, though southern Oregon remains a problem.
Our fire crews have worked non-stop this summer to extinguish a record number of fires across the state to keep our communities safe. We owe them a great deal of respect and gratitude for their tireless work in often very dangerous conditions. I was saddened to hear that 56-year-old Frumencio Ruiz Carapia, a firefighter from Medford, died on Monday while battling Gales Fire southeast of Eugene. My sincere condolences to his family, friends, and crew members for their loss.
This fire season has already been costlier than usual both in terms of acres burned and actual firefighting costs (already a net of more than $50 million). You can follow fire developments around the state on a daily basis using the ODF blog. Please remain cautious and vigilant about fire prevention as you continue to enjoy outdoor adventures around the state.
Crews are expecting a favorable forecast over the next few weeks. However, with 99 percent of the state in severe, extreme, or exceptional drought conditions, fire activity remains a challenge. Our experts are mindful of the critical dangers that exist and they will be on the watch for any east wind events, like we saw last year, moving into September.
This week, Oregon Department of Veterans' Affairs (ODVA) Director Kelly Fitzpatrick made the following statement:
"As we continue to watch the events unfold in Afghanistan, I share the heartbreak and concern being expressed across the country by veterans who served for nearly two decades in the Middle East. The immediate and swift insurgence of the Taliban following the withdrawal of American troops in Afghanistan has struck a chord among our nation's service members who served in Afghanistan and other wars alike."
"Oregon has a strong network of Veteran Service Offices across every county in our state and on some tribal lands. They are available to help veterans access earned benefits and behavioral health resources that can help you and your loved ones in this difficult time. These advocates also act as a local veteran advocate to facilitate and connect veteran community support where federal and state programs can't provide services."
"I encourage all those needing immediate support — or just someone to talk to who understands — to call the Veterans Crisis Line at 1-800-273-8255 (press 1), text the crisis line at 838255, or chat online at the Veterans Crisis Line."
"Now more than ever is the time to rally together — reach out for a buddy check. Reach out for services. Reach out for help. Thank you for your service and continued sacrifice in the time when our country needed it most. We are all forever in your debt. Because of that debt, I ask that you please reach for help if you need it. You are not alone."
Federal and State Behavioral Health Resources for Veterans can be found here.
If you'd like to learn more about the letter that I and other legislators signed urging Governor Brown and our federal delegation to lift the cap on the number of refugees our country will take in response to the developing situation in Afghanistan, see: Oregon lawmakers call for US to allow more Afghan refugees into state.
Two people died in a multiple vehicle crash that shut down all lanes of busy Oregon Coast Highway 101, just south of Lincoln City, for several hours on Friday, August 13. That deadly incident follows a series of traffic crashes along Highway 6 just a few weeks ago near Tillamook that left three people dead and sent several others to area hospitals. As of July 28, Oregon traffic deaths were 22% higher than in 2020.
In 2016, ODOT installed updated and enhanced curve warning signs along the entire Highway 6 corridor. ODOT is taking other steps over the next few years, including installation of rumble strips to further prevent lane departure crashes. The strips are grooves in the pavement that make a rumbling sound and cause physical vibration that immediately warns inattentive drivers that they are leaving their driving lane. The rumble strips are considered for placement on the centerline to reduce head-on and crossover crashes and on the shoulder to reduce run off the road crashes.
According to ODOT, the most difficult and challenging issue to address is driver behavior and the poor decisions made by motorists that result in severe crashes. Aggressive driving and unsafe passing on rural highways in Oregon is more common, along with driver inattention and impairment that leads to crashes. As you are probably aware, our roads are crowded and people are less patient and in a big hurry these days.
ODOT concluded that these driver actions are really law enforcement issues, not something that can be easily fixed with engineering. Also important to note, a reduction in law enforcement staff impacts driver behavior.
Please be careful and drive defensively!
That is a LOT of news this week on a number of diverse topics. I apologize for the length of this report.
These are challenging and constantly changing times, made easier I believe, if you look for something good each and every day. Take care of yourself and each other.
email: Rep.DavidGomberg@oregonlegislature.gov
phone: 503-986-1410
address: 900 Court St NE, H-480, Salem, OR, 97301
website: http://www.oregonlegislature.gov/gomberg