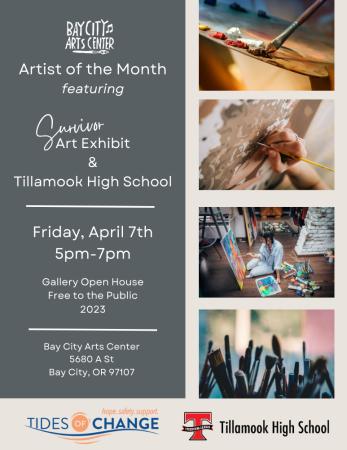 By David Gomberg, District 10 Oregon State Representative
Hello Friends,
I want to talk a bit this week about heat, water, and wildfires.
Across the West, we are seeing dire reports that we are baking, burning, and drying out. This summer we are seeing evidence of record heat, severe drought, low soil moisture, and wildfires.
There are good reasons to be concerned. It is important we both enjoy and protect this special place where we live. My message is to please exercise caution, courtesy, and common sense.
You have heard me report before that last Labor Day weekend, more acres were on fire in Oregon than during the entire ten-year period we historically call the Tillamook Burn. Those fires affected our own district and our own communities. One-third of the homes on my street were lost and a year later, only one family has returned to a new house.
Rising temperatures and dry conditions brought on by climate change have continued to pull moisture from the landscape, leading to the worst drought in Oregon's history. Increasingly, we are also seeing fires caused by people rather than nature. And over-dry conditions create a tinderbox for potential lightning strikes that can leave embers smoldering for weeks before igniting a fire. In the Pacific Northwest, firefighters say they are facing conditions more typical of late summer or fall than early July.
In this photo provided by the Incident Command, the Bootleg Fire burns at night near Highway 34 in southern Oregon on 

Thursday, July 15

, 2021. The Bootleg Fire, the largest wildfire burning in the U.S., has torched more than 377 square miles, and remains less than 10% contained.
Last year, Oregon saw historic wildfires that devastated communities and left most of the state under thick smoke cover. This year is already proving to be another challenging year.
That's why it's more important than ever to practice good fire safety and preparedness. As we head out to spend time with loved ones hiking and camping in Oregon's natural summer beauty, or even just gather for a backyard barbecue, I encourage you to review the Oregon Department of Forestry's tips on fire prevention. It's also a good idea to spend some time reviewing your emergency preparedness plan. Find advice on emergency kits, evacuation plans, and more from the Office of Emergency Management.
Consider that wildfires have impacts on aspects of both physical and mental health. If you or a loved one has asthma or another respiratory condition, read up on maintaining indoor air quality and pick up some N95 masks. Take care of one another, and remember that it's always good to ask for help. Thank you for doing what you can to keep yourselves and our community safe and thriving.
Southern Oregon's Bootleg fire is the largest wildland blaze in the U.S., and Northwest fire officials have already dispatched 5,700 firefighters and other personnel to nine uncontained, large fires covering over 388,000 acres across Oregon and Washington.
A year ago at the same time, 256 firefighters had been dispatched to wildfires throughout the region. About 9,000 acres had burned. The acreage burned in 2021 is more than five times the 10-year average for this time of year. It's also the most acres burned by mid-July since 2012.
In other words: The Northwest's wildfire season is off to a bad start.
Lincoln County Fire Agencies have been deployed to Douglas County to assist with the "Jack Fire". The Lincoln County Strike Team sent:
Depoe Bay Fire: One Type-3 Engine with three personnel
North Lincoln Fire: Two Type-6 Engines and One Type-1 Tender with six personnel
Newport Fire: One Command vehicle with one personnel
Grand Ronde Fire: One Type-3 Engine with three personnel
Doug Grafe, the Wildfire Director at the Oregon Department of Forestry, provided legislators with our second email wildfire briefing of the season on Friday.  You can find it here.
On a related subject, if you are not conserving water yet, I urge you to begin doing so.
In late June, Lincoln County Board of Commissioners declared a local disaster and drought emergency. Our cooler weather may make some complacent, but the fact is our supplies are running low. The county's declaration notes that the Alsea and Siletz rivers are both discharging at close to half the average for this time of year and are expected to soon fall to record daily minimums. In Tillamook County, the Nehalem River is at 38% of the historical record, the Trask is at 44%, and the Wilson is at 45%, the lowest compared to historical records.
Fortunately, water quality is not predicted to be an issue. But temperatures are expected to be above average for the rest of the summer.
The Mid-Coast Water Conservation Consortium, formed by an intergovernmental agreement between the county's largest water providers — Lincoln City, Newport, Toledo, Waldport, Yachats and the Seal Rock Water District — last week urged all water users to voluntarily conserve by minimizing irrigation and limiting it to overnight hours, refraining from filling pools and water features, and using water efficient fixtures, among other measures.
Governor Kate Brown issued an Executive Order on July 7, directing state agencies to curtail nonessential water use, implement water conservation measures, and encourage drought resiliency. The directive comes as a result of 19 Oregon counties already in declared drought emergencies, and the rest of Oregon facing threats of drought, according to the U.S. Drought Monitor. The full text of Executive Order 21-20 is available here.
You can help by watering less, taking shorter showers, and checking for drips and leaks. Across the district, much of our fresh water is used in industry and agriculture. They, too, are applying conservation measures.
While the weather is definitely cooler here at the Coast than in the Valley, we are still suffering hotter and drier conditions. In the past 30 days, the country has set 585 all-time heat records, according to the National Oceanic and Atmospheric Administration. Of those, 349 are for daily high temperatures and 236 are the warmest overnight low temperatures, which are vital for people to recover from deadly heat waves.
Three consecutive days of extraordinary temperatures in the Pacific Northwest, which usually experiences mild summers, shattered all-time records between June 25 and June 28. Temperatures in Portland reached triple digits for three days. Oregon blamed 116 deaths on the heat. More people died from the heat in the greater Portland area this June than in the entire state over the past 20 years.
Here are some important tips for staying safe and healthy when the weather gets really hot:
Stay in an air-conditioned indoor location as much as you can.
Drink plenty of fluids (water is best), even if you don't feel thirsty.
Wear loose, lightweight, light-colored clothing and sunscreen.
Exercise in the early morning when it tends to be cooler.
Avoid strenuous activity in the heat of the day.
Close your blinds and curtains to keep sunlight out.
If the temperature falls at night, open your windows to let the cool air in (if it is safe to do so).
Use fans but do not rely on a fan as your primary cooling device when it is very hot. Instead, mist yourself with a spray bottle, and then use the fan to get the cooling benefits of evaporation.
Do not use your stove/oven or do laundry on very hot days.
Eat small, light meals.
If you choose to swim or recreate in a local river or lake, be sure to wear a personal flotation device and take other safety precautions.
NEVER leave children or pets in cars. Read more about pet safety here.
To allow people to better prepare for upcoming heat events, the National Weather Service has developed a HeatRisk forecast. HeatRisk gives a quick view of heat risk potential over the upcoming seven days. The color-coded chart provides health guidance similar to the air quality index chart we all became familiar with during last year's wildfires.
The CDC has helpful information on their website, including signs and symptoms of heat-related illness, posters, fact sheets and other resources.
Wildfire response, recovery, and mitigation was a focus of the recent legislative session and we committed over $600 million to the effort. Here is a review of the measures passed:
HB 5042: Funds local jurisdictions to replace equipment from the 2020 wildfires.
HB 2927: Creates the Oregon Department of Emergency Management to streamline and strengthen Oregon's emergency response systems to natural disasters. (Gomberg sponsored)
SB 762: Coordinates a statewide response to plan for and mitigate wildfires with a focus on community preparedness and public health.
SB 464: Authorizes counties impacted by the September 2020 wildfires to prorate and cancel property taxes imposed on taxable properties that suffered losses in real market value as result of the wildfires.
HB 3219: Requires local governments to approve the rebuilding of manufactured dwelling parks destroyed or impacted by wildfires. (Gomberg sponsored)
HB 2607: Provides exemption from construction taxes on property rebuilt from wildfire destruction, making it easier for those impacted to rebuild. (Gomberg sponsored)
HB 2341: Provides tax exemption for property destroyed by wildfire, allowing survivors to better recover from last year's fire season. (Gomberg sponsored)
HB 2247: Allows counties to waive penalties and interest on late property tax payments for Oregonians impacted by the 2020 wildfires for the 2020-21 property tax year.
HB 2289: Relaxes select construction regulations for rebuilding projects post-wildfires, so that those who are rebuilding can return to their homes quickly while making changes that improve resiliency. (Gomberg sponsored)
Dory boats filled the streets of Pacific City 

Saturday

.
Lest you think all the news is gloomy, let me conclude this week by saying the weather here in district is spectacular and I've been out embracing it! The interim schedule is full and varied!
Saturday I walked the Dory Days Parade, my third parade in Tillamook County in as many weeks. Sunday I toured a section of Cascade Head that may soon become part of the iconic Sitka Center for Art and Ecology. Earlier in the week, I sat down in-person with the Siletz City Council to discuss water needs and infrastructure. I did Lincoln and Tillamook county radio updates on Tuesday and stopped in to visit the Oregon Cattleman's Association annual conference at Salishan. Friday I sat in on a virtual Newport Chamber meeting. I did two statewide commission meetings, the Seismic Safety Policy Advisory Commission and the Oregon Innovation Council. And Susan and I thoroughly enjoyed another concert at the Lincoln City Cultural Center. There was also a plethora of virtual programs, meetings, and face-to-face gatherings each day.
People continue to comment on these weekly updates. I take that feedback to heart since I write the newsletters myself, usually on Sunday mornings. I strive to make them informative, useful, and more about you than about me. Thanks so much for reading!
Warm Regards,
Representative David Gomberg
House District 10
email: Rep.DavidGomberg@oregonlegislature.gov
phone: 503-986-1410
address: 900 Court St NE, H-480, Salem, OR, 97301
website: http://www.oregonlegislature.gov/gomberg