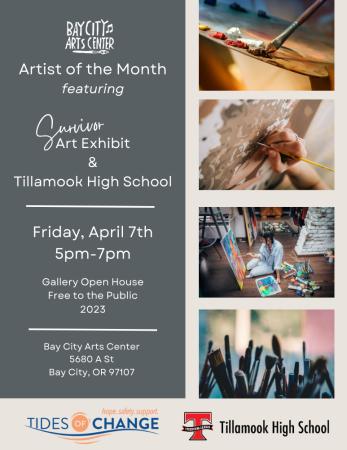 By State Representative David Gomberg
Hello Friends,
Oregon received remarkable news this week. In a dramatic change from dire projections a year ago, our economy is recovering quickly from the COVID pandemic and appears very positive moving forward. The latest revenue forecast from the Oregon Office of Economic Analysis reports that we're looking at the fastest economic growth since the 1984 rebound of Ronald Reagan's "Morning in America."
The May forecast allows the Legislature to move forward on the final budget for the 2021-23 biennium. Now that we know how much we have to spend, we can finalize plans on how to spend it.
Some of the highlights:
Unprecedented federal aid in the form of direct payments to households, enhanced unemployment benefits, and payments to cities and states have led to income levels that are actually higher than they were prior to the pandemic.
There is a pent-up demand for travel, recreation, and other forms of spending that have been suppressed during the pandemic.
As vaccinations increase, Oregon's labor market will return to full health during the coming biennium.
We're seeing an increase of 11%-15% in individual tax withholdings suggesting a large increase in projected revenue.
Corporate payments are at record-setting levels.
Video poker and other lottery revenues are now above pre-pandemic predictions.
Record-level stock market earnings will result in big increases in capital gains payments.
The economists did issue a plea that we put some of these anticipated increases into savings.
They agree with the Governor's call to put more money into community colleges and workforce development to build for the future.
The same disparities that existed before the pandemic existed during the pandemic and will likely continue after the pandemic.
Mothers have been hit especially hard compared to fathers and women without children because of their critical role as caregivers.
Here are links to the PowerPoint presentation and the reports referenced in their presentation.
The Revenue Forecast indicates that Oregon is clearly on the road to recovery from the economic impacts of COVID-19, and that Oregon is experiencing its strongest growth in years. However, it is important to recognize that many families are still struggling, and the state needs to make intentional investments to assist these families in getting the help they need. As co-vice-chair of the Ways and Means Committee, I'll keep you informed about decisions being considered for the budget. As you can imagine, things are about to heat up on that front, and will continue to do so between now and adjournment in five weeks.
There is one other important detail in this rosy revenue forecast. We now expect to send more than $1.4 billion back to Oregonians as credits on next year's taxes as a result of our personal income tax "kicker" process.
The Kicker is Oregon's policy that applies when actual revenues exceed forecasted revenues by 2% or more. To be clear, tax rates have not increased. But more people are paying taxes or paying higher taxes because of higher income. Rather than put that extra money into savings for future downturns, we issue a refund.
Oregonians at the state's median income level – those making between $35,000 and $40,000 a year – will receive $312 back while more wealthy taxpayers will receive over $12,000. You will not receive a check. Instead, it will appear as a credit on your taxes next year.
As I said, not everyone is doing well. New Emergency Rental Assistance for tenants is now available through the Oregon Emergency Rental Assistance Program (OERAP). This program can help with rent or utilities payments for low income households at 80% of Area Median Income or less, and which have experienced a financial hardship due to the pandemic.
Unlike the Landlord Compensation Fund, OERAP can cover current and future rent in addition to past rent. To apply, there will be one centralized, statewide tenant application run by Oregon Housing and Community Services. Visit the OERAP website for more information and for a link to the application.
We expect a significant amount of rental assistance to come to Oregon from the federal government this year. Call 2-1-1 for guidance about programs available locally. In addition, there will also be another round of the Landlord Compensation Fund opening in early June. Landlords can apply directly to receive 80% of the back rent they are owed from April 2020 to the present.
Last week I reported new guidelines from the Governor on vaccinations. Counties reaching 65% would have most restrictions lifted.
I am pleased to see Lincoln County has reached that goal and that Tillamook is not far behind. I continue to believe vaccinations are safe and effective and urge anyone who can get one to please do so. Your action will help keep you and your family healthy, protect young children and others not qualified for vaccinations, and help our small businesses open and recover.
Governor Brown also announced that Oregon will begin following new CDC guidelines for mask wearing, and the Oregon Health Authority released more specifics for those rules.
The guidance says that people who are fully vaccinated can safely resume most indoor and outdoor activities without wearing a mask or distancing. However, masks will still be required in health care settings, correctional facilities, shelters, schools, and public transportation. Here is the full interim guidance for fully vaccinated people.
If you are not fully vaccinated, you will still need to wear a mask in most cases when you are in public and indoors. Masks are no longer required outdoors, though health experts strongly recommend wearing a face covering if you are at risk for severe disease or in a crowded outdoor area.
Businesses, employers, and faith institutions may decide to check for proof of vaccination and allow people who are fully vaccinated to go without a mask. However, other businesses may choose to require that everyone wear a mask, regardless of their vaccination status.
Certainly the news from the CDC and its application here in Oregon has been confusing and occasionally contentious. I believe people choosing not to vaccinate should continue to wear masks. But I'm uncomfortable making our small local businesses verify your vaccination status. These emergency decisions are made by the executive branch and OHA, not the legislature. I have twice voted to allow the legislature more authority in reviewing these policies.
I am continuing to take a leading role on the question of removing hazardous trees damaged in the September fires. Those trees are being cut by FEMA, ODOT, power utilities, and private landowners. Increasingly, we are hearing concerns that too many trees are being removed. The House Wildfire Recovery Committee has heard testimony from former workers on the project and private landowners that the official process for making sure trees were in fact dead and located in perilous places was being widely ignored by frontline workers.
ODOT announced that they have hired an independent investigator for an on-the-ground review of the charges. That was a good response, and I'm looking forward to learning what they discover. At the same time there was testimony that continuing debris and hazard tree removal without interruption is critical to maintain the momentum of wildfire recovery.
Photo from ODOT
Last week I was also invited to join the Senate committee on Natural Resources and Wildfire Recovery when they heard from Pacific Power. Company representatives testified that more than 6,000 trees have been cut in Lincoln County, and that some logs have been sold with resulting revenue of about $25,000. If you listen to the committee hearing, the company presentation begins at 1:06 and you can hear my questions at 1:22. A good overview of the conversation can be found here.
These are important questions. Over 700 trees have been removed from my small neighborhood alone. Their loss affects livability, wildlife, property values and landslide stability. We also need to ensure ODOT's hazard tree removal project is following contractual requirements, in part because Oregon could lose massive amounts of FEMA reimbursement dollars if the rules aren't followed. Beyond that is the small matter of actually doing what we tell Oregonians we're going to do.
I do want to thank ODOT for stepping up to help the survivors at the Salmon River Park on Highway 18. FEMA has declined to fund debris clean up and after I met with the Department, they agreed to complete the work while an appeal went forward. You can see the Otis transformation in a two-minute video here.
If you have questions or concerns, please call the Wildfire Tree Hotline at 503-934-1700.
Photo from Statesman Journal
One of the most beautiful but troubled places on the Oregon Coast opened a new fenced trail on Thursday that aims to allow hikers better views while keeping them safe from danger.
Cape Kiwanda State Natural Area, which saw seven tragic deaths from 2009 to 2016, debuted a newly designed fenced trail that allows hikers farther out on the scenic but unstable cape in Pacific City. This is a great improvement! In the past, hikers frequently climbed a dune near Pelican Brew Pub and were met by an old fence that blocked access to the entire cape. The fence was widely ignored, with many people crossing it, and leading to a high rate of accidents in an area where waves crash onto sandstone cliffs being eroded by the ocean. In recent years, the Coastal Caucus has prevailed upon State Parks to post a ranger at the fence line to discourage dangerous trespassing.
The Statesman Journal recently published a series of photos of the new trail. Susan and I look forward to this Tillamook County hike soon.
Sunday afternoon, Susan and I joined the Art on the Edge tour of "artrepreneurs" between Neskowin and Toledo for a first hand visit to our vibrant coastal small business art economy. Monday morning it was back to Salem. As you can see, there is lots going on as we pick up speed toward a legislative session adjournment at the end of June.
I hope that you and your loved ones are doing well, staying healthy, and looking out for your neighbors and friends in these challenging times. Thanks as always for reading!
Warm regards,
Representative David Gomberg
House District 10
email: Rep.DavidGomberg@oregonlegislature.gov
phone: 503-986-1410
address: 900 Court St NE, H-480, Salem, OR, 97301
website: http://www.oregonlegislature.gov/gomberg