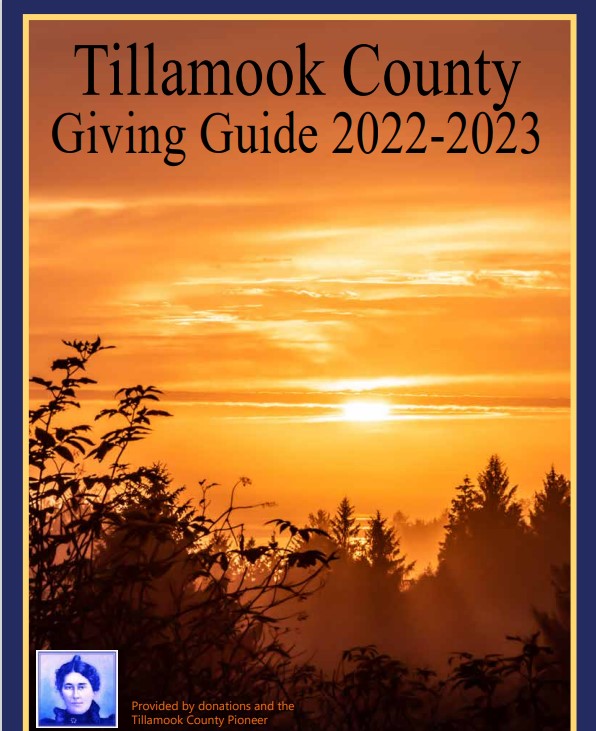 By Representative David Gomberg, House District 10
Hello Friends,
To all you fathers out there, I hope you enjoyed a wonderful Father's Day!
I expect by week end we will conclude this long legislative session. I'll have a report for you on bills that passed with special affect on our district including such topics as ocean chemistry, telecommunication cables in coastal waters and coastal communities, building codes in the tsunami zone, and building inspectors in small cities. I'll also have budget news about investments throughout our district. But rather than give you any premature news, I'll wait for the gavel to come down for a final report. So this week rather than a Salem update, let me offer a potpourri of more general news.
To everyone who reached an educational milestone this week, I wish you heartfelt congratulations on your graduation whether it be from high school, college, vocational school, or even pre-school and kindergarten! These are important moments in your lives, and you deserve to be honored and congratulated for your hard work and accomplishments. I look forward to seeing what your futures hold.
Let's recognize educators as well this week. And to the parents and families, we see you and honor the sacrifices and work you've put in to help your students succeed. You too deserve congratulations and recognition. I know you've stepped up in monumental ways and have endured a tough year where many of you have acted as teachers, quit your jobs, or had to make tough decisions to make sure your kids have the best future ahead.
Friday it was my honor to be the commencement speaker at Tillamook Bay Community College. With graduation cancelled last year, two classes received their diplomas. And for the first time, the college held commencement on campus, outdoors, in the parking lot. One of the students called it a "car-mencement."
It was a breezy day but you can hear my "Never Stop Learning" remarks here at the 30 minute mark.
Juneteenth commemorates the emancipation of enslaved peoples in the U.S., while also celebrating the dignity, freedom and contributions made by Black Americans. This Legislative Session we passed HB 2168, which formally establishes Juneteenth as a state holiday on June 19.
The first Juneteenth celebrations began in Texas in 1866 where Black communities gathered for parades, cookouts, prayer gatherings, historical and cultural readings, as well as musical performances. In 1980 Texas officially made Juneteenth an official holiday. Black Oregonians have made long-lasting contributions to Oregon's history and cultural legacy that have led us to this moment.
Thursday morning I made brief comments on the House Floor remembering a grim episode in Oregon's history. You can listen here at the 18:45 mark.
We are all ready for COVID to fade in the rear-view mirror. But Oregon will not reach its vaccination goal to lift nearly all coronavirus restrictions by today and may not hit the mark by the time the governor's COVID-19 emergency order expires June 28. The goal seemed attainable if a bit optimistic two weeks ago, when state officials said they would lift most masking and distancing requirements when 70% of Oregonians 18 and older had been at least partially vaccinated.
As of Friday, 68.5% of adults have received at least one dose, leaving just 51,616 people in need of vaccinations to reach the threshold, according to the Oregon Health Authority. But that continues to be elusive, with only about 5,150 adults newly vaccinated each day over the past week. Read the full story at The Oregonian/OregonLive.
From pandemics to wildfires, disasters and emergencies are challenging for everyone. For older adults the impact can be even greater. Join AARP Oregon and community partners on June 29 and 30 for a free virtual event on disaster preparedness and community resilience. Over two days, participants will hear from subject matter experts and emergency management leaders. Sign up here to get the information, tools and resources to plan and prepare best for the next emergency.
I am increasingly concerned about landlords who have not been paid and renters who owe months of rent.
The last round of the of the Landlord Compensation Fund (LCF) will only be open a few more days. In order to allow landlords more time to submit their final application for these resources, the deadline for accepting applications has been extended through next Wednesday at 11:59 pm.
Round Three offers $60 million in assistance available to cover rent nonpayment for tenants with a signed Declaration of Financial Hardship.
Applications submitted can cover rent period from 

April 2020

 – 

June 2021

.
Rent rolls no longer need to include data for all tenants; instead the rent roll can be limited to just those households with past-due rents.
Coverage in the LCF program includes former tenants with past-due rent and signed Declarations of Financial Hardship as well as pet-rent for eligible households.
For those Landlords with former tenants with past-due rent owed, if you have signed Declarations of Financial Hardship and the tenant's current, or last-known, address along with email you will be able to include them in your application.
Drive through any downtown in our district and you will see help wanted signs. Wages offered are well above the once contentious minimum wage. And many small firms are offering hefty hiring bonuses.
Oregonians are going back to work. As vaccines proliferate and COVID-19 recedes, the number of Oregonians collecting unemployment benefits is plunging. There were nearly 80,000 fewer Oregonians receiving benefits at the end of May than at the start of the year. The number of recipients is down by more than 35% in 2021, according to previously unreported state data.
The state still has a long way yet to go in its recovery. There are 120,000 Oregonians still collecting weekly benefits, 100,000 more than before the pandemic. The Oregon Office of Economic Analysis projects the state won't have recovered all the jobs it lost to the pandemic until the start of 2023.
The $300 weekly federal unemployment bonus doesn't expire until after Labor Day. Hiring data indicates job growth has been erratic this year, and businesses in Oregon and across the country complain that enhanced federal jobless benefits are keeping prospective hires at home. But I believe we also need to consider the hefty cost of child care with kids home from school.
Last week I gave you an overview of wildfire legislation.
Preparing for natural disasters and recovering from the Labor Day fires remains my priority for this session. But there are several big issues and critical budget decisions to be made before we wrap-up. Schedules for floor votes where we make those decisions and meetings for the Ways and Means Committee where budget recommendations are finalized have been expanded. Tensions remain high in the Capitol and heated negotiations are underway. But there is consensus on one telling point: everyone is ready to be done!
Stay tuned for my post session review. And thanks as always for reading.
email: Rep.DavidGomberg@oregonlegislature.gov
phone: 503-986-1410
address: 900 Court St NE, H-480, Salem, OR, 97301
website: http://www.oregonlegislature.gov/gomberg