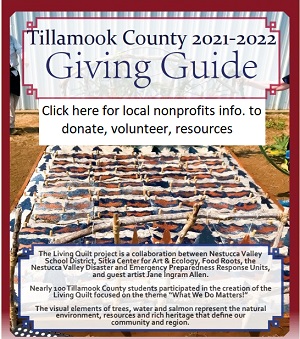 By Representative David Gomberg, House District 10
Hello Friends and Neighbors,
Week one of the 2022 session was relatively quiet.
Representative Dan Rayfield, D-Corvallis, was elected as the first new House Speaker in nine years. Bills were formally introduced and committees began the first round of hearings.
By the end of next week, almost every bill that will be moving forward must have completed a work session in its initial committee. Legislators and the public will be lining up, virtually, to testify, and very quickly, the major issues and mood of the session will come into focus. The deadline for new concepts has passed so the roughly 250 bills in the record are all we'll be working with this year.
Legislators have been working on many of these issues for months and even years, negotiating with affected interests and refining ideas in workgroups and interim committees. Some bills will easily pass by the March 7 deadline. Some will generate attention, controversy, or be amended in an effort to make improvements or strike a compromise. And some will die quietly or possibly be resurrected in 2023.
Each bill is important to someone and has a story.
To help constituents navigate participation in the legislative process this session, Representative Julie Fahey's office has created a useful guide to the Oregon Legislative Information Service (OLIS), available here.
If you have interest in particular bills, I encourage you to write me with your perspective and to track them online. Government works better when the people we serve watch, question, and engage.
Speaking of staying informed, people often ask me how I monitor so much information and so many news sources. The answer is eClips.
Oregon State Library eClips provides a summary of government and political news each business day from a broad set of Oregon and national newspapers. This is a public service and is free for you to use. Either scan the summaries online (with links to full articles) or subscribe and have those summaries and links sent to your email each morning.
This is a great information resource and I urge you to at least take a few minutes check it out.
February is Black History Month and your opportunity to join in paying tribute to the generations of African Americans who struggled with adversity to achieve full citizenship in American society and to "seize the opportunity to honor the too-often neglected accomplishments of black Americans in every area of endeavor throughout our history."
The Oregon Coast has a rich, often un-recognized, and sometimes disturbing black history. You may be surprised to learn that people of African descent have walked Oregon's beaches for over 400 years, and have made important contributions to many of Oregon's favorite coastal communities.
Here are five places where you can learn more about black history on the coast.
You can also visit the "Black in Oregon: 1840 – 1870" exhibition at the Benton County History Museum in Philomath.
Black History Month is an annual celebration of achievements by African Americans and a time for recognizing their central role in U.S. history. Also known as African American History Month, the event grew out of "Negro History Week," the brainchild of noted historian Carter G. Woodson and other prominent African Americans. Since 1976, every U.S. president has officially designated the month of February as Black History Month.
This year's theme, Black Health and Wellness, pays homage to medical scholars and health care providers. The theme is especially timely as we enter the third year of the COVID-19 pandemic, which has disproportionately affected minority communities and placed unique burdens on black health care professionals.
We have also just concluded Data Privacy Week.
Privacy is core to a safer Internet. It protects who you are and what you look at, and it empowers you to go online with confidence. By protecting your data privacy, the sites you visit, the videos you watch, even the devices you favor, will be nobody's business but your own.
Unfortunately, data privacy today is not the default.
Instead, everyday online activities lead to countless non-private moments for users, often by design. In these moments, someone, somewhere, is making a dollar off your compromised privacy.
The good news is that there are many ways that users can reclaim their privacy online, depending on what they hope to defend. For users who want to prevent their personally identifiable information from ending up in the hands of thieves, there are best practices in avoiding malicious links and emails. For users who want to hide their activity from their Internet Service Provider, VPNs can encrypt and obscure their traffic. For users who want to prevent online ads from following them across the Internet, a variety of browser plug-ins provide strong guardrails against this activity, and several privacy-forward web browsers include similar features by default. And for those who want to keep their private searches private, there are services online that do not use search data to serve up ads. Instead, they simply give users what they want: answers.
Want to view or change your privacy/security settings, but don't know where to find them? Use these direct links to update your privacy settings on popular devices and online services or read about your platforms' privacy policies and statements.
Here are the top six data privacy takeaways users should know about data privacy and what you can do to protect yourself online.
Housing remains one of the major challenges to our economy and livability here along the Oregon Coast. The housing crisis is causing workforce shortages, crippling local businesses, and threatening the culture and existence of our cities and towns as we know them. As I often say, people who want to work here can't find a place to live here. And politically, the question of vacation rentals in neighborhoods has been front and center in this conversation.
The role of VRD's is not an uncommon issue in vacation communities. How to Save a Ski Town tells the story of Crested Butte, Colorado. The article is long, but familiar, detailing price increases for homes and rising rents, employee shortages, and a resulting economic downturn. But it also talks about creative responses to the problem.
If housing is your concern as it is mine, take a few minutes and read How to Save a Ski Town.
Today is the start of week two of our five week "short" session. You will probably note that in this update, I've not gotten into the specifics of any bills or proposals. As I've said, many high-profile controversies may simply fade away in the coming days. Complex measures may be negotiated and amended. Other measures may move forward smoothly and without fuss.
It is still early! But that will change quickly.
Stay tuned for session news. Take the opportunity to educate yourself on OLIS or eClips. And please make the most of this spectacular winter weather.
Warm Regards,
email: Rep.DavidGomberg@oregonlegislature.gov
phone: 503-986-1410
address: 900 Court St NE, H-480, Salem, OR, 97301
website: http://www.oregonlegislature.gov/gomberg