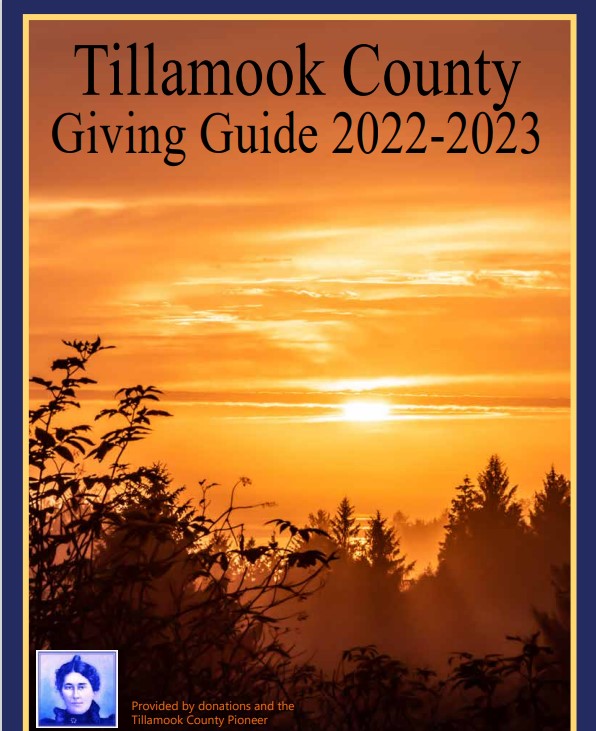 By Representative Cyrus Javadi
Friends and neighbors,
Thus far, the House has been passing fairly small, non-controversial bills, and things are heating up. Last week, the Housing and Homelessness committee advanced a large housing package and this week, we started meeting daily to vote on bills on the Floor. Committees have already been meeting daily, but now we have Floor votes 4 days per week.
Several issues have popped up that make it feel like the North Coast is under attack. The Habitat Conservation Plan from the Department of Forestry would greatly damage the North Coast timber economy. SB 85 would decimate our dairy and agriculture economy. I have been doing all I can to fight those. These will cost jobs, vital public services, and our rural way of life.
Read more about these issues and what I am doing about them below.
As always, please feel free to reach out to me at Rep.CyrusJavadi@oregonlegislature.gov or at 503-986-1432.
Update on the HCP
Watch my testimony at the March 8th meeting of Oregon Board of Forestry.
My first priority is to protect the North Coast from harmful policies from Salem and Portland-centric policymakers.
I, along with other coastal and rural Representatives and Senators, sent a letter to Governor Tina Kotek and the Oregon Department of Forestry this week expressing our concern about the proposed Habitat Conservation Plan (HCP). It would kill North Coast jobs and quite literally defund North Coast police.
I have drafted priority legislation requiring ODF to do a full economic analysis and engage with various alternative plans before adopting one. This will ensure that the public knows how the ODF's actions impact their community.
The Daily Astorian ran a story that detailed what this plan would mean for the North Coast. Read that here.
To read my whole entire concerns on the HCP, check out my last newsletter here.
Read the entire letter below:
Alarming Legislation for North Coast Agriculture
Northwest Oregon is known for our dairy products. Tillamook County is home to the largest concentration of dairies in Oregon. These farmers are my neighbors and patients. That is why I am opposing SB 85. It would threaten the future of the North Coast economy and family farms in Oregon.
This bill would limit or ban the expansion or creation of additional responsible, highly-regulated, and ethical livestock operations throughout Oregon. These family-owned farms and feedlots produce beef, dairy, chicken, eggs, and pork for Oregonians and beyond.
Oregon has one of the country's most robust regulatory programs for livestock feeding operations. This program was recently enhanced (with support from the ag industry) to ensure protection for our environment and food supply. Each of these farms or feedlots hold a Confined Animal Feeding Operation (CAFO) permit; a program partnership between the Department of Environmental Quality and administered by the Oregon Department of Agriculture. The CAFO permit provides oversight to protect Oregon's water quality.
If SB 85 passed, it would magnify the strain on our food supply chain and further drive up costs for milk, chicken, eggs, beef, and pork. This legislation would only accelerate the loss of family farms and local food production, killing jobs and businesses. As a result, Oregon would have to rely more on out-of-state livestock products.
Housing Package
Last week, The House and Homelessness Committee advanced a big, bipartisan housing package, HB 2001.
This bill is now 74 pages. With any bill that large, there is some good and some bad – it's far from perfect. But I voted to move the legislation forward because I do believe it is a step in the right direction to build more housing long-term in Oregon, which will help bring down the cost of living on the coast and statewide.
As amended, HB 2001 would fully fund the Governor's $130 million request that accompanied her homelessness state of emergency declaration. While I think this funding will do some good, I doubt whether this bill will fully get us to the Governor's goal of building 36,000 homes annually.
As a housing and Homelessness committee member, I was involved in bipartisan negotiations on the package. The most recent amendment included $5 million in grant funding for agricultural workforce housing, which I and other Republicans on the committee fought for. This grant will aid Oregon agricultural producers in providing safe housing to farmworkers.
I have gotten some comments about the landlord/tenant provisions in the bill. I didn't like them, but previous proposals were much, much worse. They would have made the pandemic-era rules permanent. This would devastate the stock of affordable rental housing units in Oregon. As amended, we were able to take many of the worst provisions out.
Kicker
State economists recently released the revenue forecast. These quarterly updates inform legislators how much money we have for the state's next budget cycle. They also determine the Kicker. They projected that Oregon taxpayers would get a $3.938 billion kicker credit on their 2023 taxes. However, a lot can change between now and when the Kicker is finalized – toward the end of the year.
I am committed to protecting the Kicker. Believe it or not, some in Salem want to take these tax dollars to pad government bank accounts. It's your money, it should be returned to you. I recently sponsored SB 990, which would return the Kicker to taxpayers as a check instead of a tax credit.
A Change at the Pump
Under current law, Oregon has a strange patchwork of regulations on when and where Oregonians can pump their own gas. On the North Coast, we can pump our own gas overnight, between 6 pm and 6 am. But for the rest of the state, it's different.
Parts of Eastern and Southern Oregon can pump their own gas, stations located in the grey counties (below), it is illegal to pump your own gas.
A bill is now working its way through the legislature to simplify this framework.
House Bill 2426 allows customers to choose between self-service and full-service gas in areas where self-service is banned today. A gas station may
open up to 50% of its pumps for self-service, while the rest will remain full-service. Self-serve in Oregon can be contentious, but this bill balances between those who like full-service and those who want to pump their own gas. Recent polling has shown that nearly 2/3rds of Oregonians support this approach. What do you think? Email me at Rep.CyrusJavadi@oregonlegislature.gov.
The below diagram shows how self-serve would work across the state under HB 2426. Gas stations in Tillamook and Clatsop Counties would be permitted to offer self-serve fueling at any hour.
A Snow Storm Thank You
A big thank you to all the public works workers who kept us safe during the recent snow storm!
Capitol Phone: 503-986-1432
Capitol Address: 900 Court St. NE, H-373, Salem, Oregon 97301
Email: Rep.CyrusJavadi@oregonlegislature.gov
Website: https://www.oregonlegislature.gov/javadi​