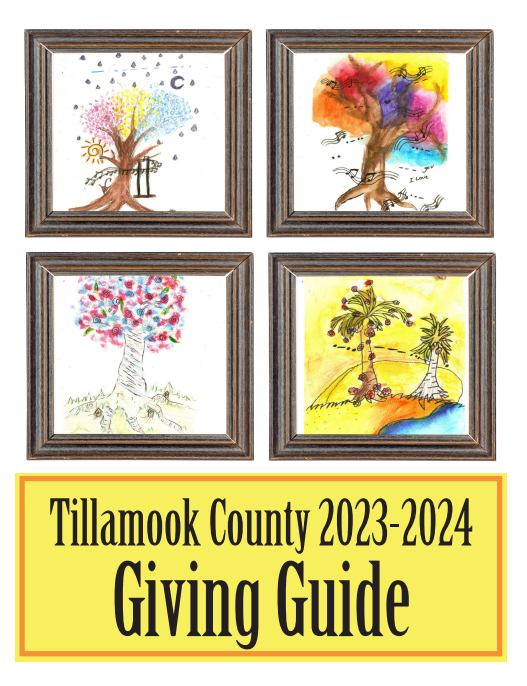 By Representative David Gomberg, House District 10
Dear Neighbors and Friends,
I often talk about bipartisanship and the need to bring opportunity, good jobs, and prosperity to all parts of Oregon. On Wednesday I had an important opportunity to walk the talk.
Speaking before the House Interim Committee on Economic Development and Small Business, I presented a bipartisan rural infrastructure package proposal for the 2023 legislative session. Joining me were Representative Pam Marsh (D-Southern Jackson County), Representative Mark Owens (R-Crane), and Representative Greg Smith (R-Heppner). Our proposal builds off of the successful $100 million bipartisan rural infrastructure package I coordinated earlier this year.
Small, rural communities have big aspirations, and it has been our goal to provide an economic development package that will encourage investment in several key areas. Those areas include:
Capitalization of rural industrial lands.
Expand rural workforce housing capacity
Support for live entertainment venues and county fairs impacted by events over the past two years.
Invest in our Small Business Development Centers to assist traditionally underrepresented, rural entrepreneurs and bring their business ideas from concept to execution.
Provide capacity-building and technical assistance grants to targeted rural communities to expand Oregon's outdoor recreation and apparel industries.
Provide assistance for wildfire-impacted communities to support economic recovery by leveraging their region's unique natural capital and sports-recreation tourism.
Expand the Ocean Cluster Initiative – a private-public community partnership to help better connect restauranteurs across the state with local seafood vendors.
Support the Maritime Taskforce and Blue Economy to recruit and train the future workforce, meet the needs for maritime employers, and help secure Oregon's competitive position in the global maritime economy.
Invest in food systems infrastructure on the Oregon Coast to provide more entrepreneurial opportunities for both seafood and terrestrial producers.
And further expand upon the meat inspection grant program, established in 2021 under HB 2785, to help small farmers and local meat producers come into compliance with Oregon's meat inspection program.
With the new session, we will present a package of bills addressing each of these initiatives. You can read more here or watch the hearing here starting at minute 23. Immediately after there is a presentation on the live entertainment industry that many of you may find interesting.
I have written before about Real ID – the enhanced driver license that will soon be required to board an airline flight. The Real ID will be noted on our Oregon Driver's license with a star in the upper right corner.
The Department of Homeland Security (DHS) announced Monday that it is delaying the enforcement of REAL ID another two years. The deadline for residents of states, including Oregon, to become REAL ID compliant was May 3, 2023. DHS now says it will be May 7, 2025, to give states and the District of Columbia the extra time they need to make sure residents get REAL ID-compliant drivers licenses or identification cards.
DHS says the lingering effects of the COVID-19 pandemic are to blame for the postponement. Oregon has not been immune to these problems. Staffing issues over the summer forced the temporary closure of Department of Motor Vehicles offices in many parts of the state.
The REAL ID Act was passed by Congress in 2005, but the deadline has been constantly pushed back. Once REAL ID goes into effect, a non-REAL ID license or identification card will not be enough to get you through airport security to board even a domestic flight. You'll need REAL ID, a passport or some other federally-accepted form of identification.
For more information on REAL ID and the status of states around the nation, click here.
Earlier I mentioned my efforts to secure support for music venues impacted by the pandemic and still working to recover.
I continue to be proud of the art and culture that is so vibrant across our District. From big-name entertainment at the Casino to the Oregon Coast Symphony, to our world-class music festivals to the brilliant rock, jazz, and blues performances at a plethora of local clubs, bars, and breweries, we enjoy the best of live music and don't have to drive to Portland to hear it!
Does this sound like you? If so – listen up!
Oregon's commercial music economy and impact have never been examined. Existing at the crossroads of business and culture, the economic realities of professional, independent music have never been counted, so it is no surprise that it is not visible to policymakers or investors.
Business Oregon is now conducting an ANONYMOUS music census to collect the state's first quantified information about the economic, employment, and demographic scope of Oregon's music economy.
You need to complete this brief questionnaire if you:
Are an income-generating recording, composing, or performing musical artist,
Own or operate a business that hosts live music – everything from a dedicated concert hall to occasional live music programming at a bar or restaurant,
Own or manage any kind of commercial music business, including but not limited to a recording studio, record label, music retailer, instrument or gear maker or fixer, professional support (manager, agent, lawyer), distribution and marketing, or creative support (video, photography, graphic design).
Once you have finished the survey, please share this link through your social channels and with all of your Oregon professional music peers and strongly encourage them to do the same by January 15, 2023. Read more here.
Every year, the holidays draw millions of buyers looking to score deals, compete for hot products, and cross names off their shopping lists. Oregon's Attorney General is warning that if a deal seems too good to be true, it probably is.
Gift Card Scam: In this scam, an online store will ask that you pay using a gift card. If this happens, it should raise big red flags. Gift cards are often utilized by cyber-criminals to steal your money because these types of purchases cannot be tracked, and it is impossible to get your money back. Treat gift cards like cash, never giving out your gift card number or PIN, and using them only with the issuing merchant. For example, you'd only use a Target gift card at a Target store or on the company's website.
Fake Order Scam: Phishing is one of the oldest tricks in the book, but modern-day phishing attacks have become more sophisticated. In the fake order scam, con artists will send cryptic text messages or unsolicited emails to notify you of a "problem" with your online order. But you never ordered anything! They want you to click the link in the phishing e-mail, which leads to a website asking for your banking credentials or other sensitive information, which they can use to commit other frauds. These emails are designed to appear like they came from a legitimate sender, like Amazon or Walmart. Please look out for these and don't fall for them!
Fake Delivery Scam: Phishing attacks go a step further in this scheme, as criminals will send fake delivery notifications by text or email. Usually, these notifications are disguised to be from FedEx, UPS, or the U.S. Postal Service. Just like the fake order phishing scam, you'll be invited to click a link to accept your delivery, where they'll steal your identifying information.
Fake Website Scam: Cyber-criminals are setting up imitation websites of popular online stores. These copycat websites look exactly like the official retailer, and the untrained eyes of an average consumer can easily fall for the trap. When making online purchases, you should always receive an order confirmation with a tracking number. But in this scam, you won't, and the package never arrives. When you attempt to contact the seller for help, you learn they have disappeared. If you have unsuspectingly made an online purchase from a fake retail website, criminals may have stolen your credit card information and other personal details, and you should contact your credit card and/or bank immediately.
To avoid falling victim to one or more of these scams, be sure to shop wisely and protect your personal information online. If you have fallen victim, report it to the Oregon Department of Justice online at www.oregonconsumer.gov or by phone at 1-877-877-9392.
Tuesday night, I attended the Pacific-Nestucca Chamber Banquet. It was good to be back in a room filled with local movers-and-shakers after a three-year absence. I came to see friends and to hear who would be honored as Business of the Year and Citizen of the Year. So I was surprised to be called to the front of the room and presented with a "Special Recognition".
I've seldom missed a meeting in Pacific City and was humbled to be honored by people who work every day to make their community better. When new lines are finalized in January, I'll miss representing Southern Tillamook County.
Most of the week was spent in Salem for Legislative Days. But I did get down to Depoe Bay for their Community Holiday Potluck and Salmon Dinner. I'm hoping Santa will put me on the "nice" list.
Saturday, I drove to Alsea for a productive Town Hall with local citizens, Commissioner Jacobson from Lincoln County, Commissioner Augerot from Benton County, and Senator Anderson. In January, Western Benton and Lane will join House District 10.
In the afternoon I was back at the Coast for a gathering of local Democratic volunteers. And then I finished the day with the PHCD Gala to support our Hospital in Newport.
Monday I'll be in Portland for the Oregon Business and Industries Leadership Summit. Tuesday I speak to the Pacific Northwest Consortium on Plastics at the Hatfield Center. Later in the week I'm hoping to make the Philomath Chamber luncheon and the Newport Business After Hours at Thompson Sanitary. Saturday we're meeting the Highway 20 Walkers when they arrive in Newport. And Sunday I'll be there for the candle lighting and blessing for the first night of Hannukah at the Lincoln City Cultural Center.
Please enjoy the holiday season as it unfolds and savor those occasional bursts of sunshine as they break through our December cloud cover.
email: Rep.DavidGomberg@oregonlegislature.gov
phone: 503-986-1410
address: 900 Court St NE, H-480, Salem, OR, 97301
website: http://www.oregonlegislature.gov/gomberg