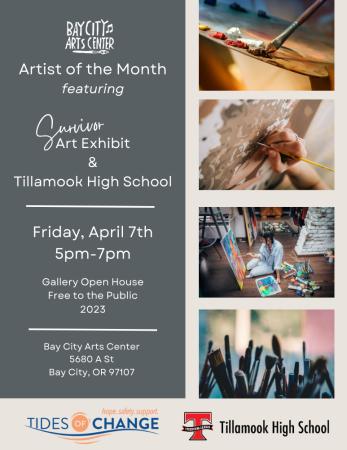 By Representative David Gomberg, House District 10
Hello Friends,
An editorial in yesterday's Oregonian reflects much of my own thinking on recent COVID developments. Here are some excerpts:
Rising COVID-19 case counts, increasing hospitalizations and the return of masks may feel like 2020 all over again. But at the risk of stating the obvious, this isn't 2020. While COVID-19 is far from over, the circumstances of the pandemic have changed entirely from a year ago. The broad availability of a safe and effective vaccine has dramatically shrunk the risk for the 2.3 million Oregonians who have already been fully immunized — and it could do the same for the remaining population that has yet to be vaccinated. Instead of last year's mentality of fear and shutdowns, navigating this year's reality requires something markedly different – the confidence and commitment to stay the course.
Staying the course means continuing the slow, painstaking work of increasing our vaccination rate by providing information, access, opportunity and support. That includes listening sessions to answer questions of those skeptical of the vaccine, information in multiple languages to reach immigrant communities and in-home visits to provide shots to those who are unable or reluctant to go out on their own.
In today's hyper-polarized climate, many people who mistrust government, mainstream media and medical associations may be more willing to listen to the counsel of their own doctor, a trusted local pastor or a friend or family member who received the vaccine. What does not help? Scorn. Our goal as a community is to grow the number of people who are vaccinated. That happens by providing information of the research and testing that went into vaccine development; explaining the dangers of contracting COVID; sharing personal experiences of getting the vaccine; showing the lopsided risk that nonvaccinated people bear of hospitalization and death; and reminding people of the goal we all share of returning to a pre-pandemic reality.
If you would like to schedule an appointment for a vaccination, you can follow this link:  COVID-19 Vaccine in Oregon
Staying the course also means reopening libraries, community centers and other services as soon as possible, with schools as the number one priority. Research and Oregon's own experience show that schools have not been a significant source of spread. With vaccines available for students 12 years and older and masks for all in school, as Gov. Kate Brown recently directed, schools have the tools they need to provide in-person instruction safely.
Certainly, we should be willing to adopt common sense precautions to protect those unable to be vaccinated and help limit our rising hospitalization rate. The country is still at least several weeks away before children under 12 may be eligible for a vaccine. The governor's recommendation to mask indoors – as well as her mandate for masks in schools – both make sense as small inconveniences that are necessary for a more important objective. And even though vaccinated Oregonians account for a very small percentage of cases – and even fewer hospitalizations or deaths – they can still get sick and pass on the virus to others. Rather than debate the merits of face coverings at this time, Oregonians should mask up and move on.
What we cannot do, however, is retreat into fears and strategies that deny the progress we've made or delay the safe resumption of public life. We've lived with COVID for a year and a half and will need to live with it for some time to come. Our only way through this is forward.
Fires, freezes, floods, heat waves, and of course, earthquakes and tsunamis — the potential for life-changing events seems ever pervasive. How do we protect ourselves? How do we stay informed? How can we best prepare?
I encourage you to be disaster ready by signing up for Emergency Alerts through the OR-Alert Notification System. The system has been fully implemented in 26 counties and is actively being implemented in another eight.
This timely rollout comes as Oregon has recently faced severe weather events including ice storms, extreme drought, and a record-breaking heat wave that has contributed to an early and dangerous wildfire season. With OR-Alert, people across the state are now able to sign up for alerts custom to their geographic area and receive notifications in the most convenient way possible via text, web, or mobile app.
Text: Sign up for emergency alerts in your area by texting your zip code to 888777.
Website: Sign up for emergency alerts in your area by visiting www.oralert.gov.
Mobile App: Download the Everbridge Mobile App to receive emergency alerts wherever you are.
Planning a drive? Trip Check is a one-stop shop for information on traveling in Oregon, with the latest conditions from road cameras, continuous winter travel updates, year-round highway construction details, and other valuable tips to get you to and from your favorite places in Oregon.
Click here for the latest information and resources on wildfires across Oregon.
And finally, my wife, Susan, swears by PulsePoint, a free 911-connected application that can immediately inform you of nearby emergencies. Before we even hear sirens, Susie knows what they are responding to.
I also urging Oregonians to be 2 Weeks Ready. Learn more at the Office of Emergency Management's website.
Here is a study confirming something we already know. The five counties in Oregon with the most marijuana dispensaries per person all happen to be on the coast, according to an analysis of state licensing data and population estimates by The Oregonian/OregonLive.
Lincoln County comes in first, with 6.62 shops per 10,000 residents aged 21 and up, followed by Clatsop, Curry, Tillamook and Coos counties. By comparison, Multnomah County, which easily has the most total licensed shops has only about 3.5 dispensaries per 10,000 residents 21 and older.
Those raw numbers are of course, misleading. Newport has a residential population of around 10,000 but had 40,000 people in town last weekend. Lincoln City has around 9,000 people. But eight million cars pass through every year, each containing an average of 2.5 people. A similar analysis might show we have the highest number of antique stores or coffee shops per capita.
There is, however, another aspect to the cannabis conversation. Other places like Tualatin and Beaverton have strict rules on where a dispensary can be located. Are you near a church? Are you near a school? Are you near a park? In some towns, pot shops can't go up within 3,000 feet of those things. Most of our coastal communities don't have similar local restrictions – or the room to spread out.
The article also references our larger retirement community as a significant customer base.
Cannabis is a meaningful part of our coastal economy. These numbers are interesting. But at the end of the day, we would not have as many shops if they were not each making money.
The new Gray Whale license plate is arguably the most popular special plate across our district. I suspect the iconic Salmon Plate is close behind. The original plate, designed by Newport artist Herb Goblirsch, was first introduced by the Oregon Watershed Enhancement Board and Oregon Parks and Recreation department in 1998, becoming one of the state's earliest custom plate designs. And now, after 23 years, our Salmon Plate is getting a dramatic upgrade.
The new design comes from Gretchen Kirchner, an amateur artist and former graphic designer for the watershed board. "You can see the bright, red side of the spawning salmon, swimming underwater in a clear, cool stream with a rocky bottom," said Chris Havel of the Oregon Parks and Recreation Department. "And if you look carefully, you'll see salmon eggs on the gravel below those spawning fish." Havel said the plate has raised more than $8 million in funding for salmon habitat since it was introduced in 1998.
The salmon plate's surcharge of $30 for each two-year vehicle registration period will remain the same. The $30 surcharge is in addition to regular title and registration fees. Revenue from the specialty plate protects and restores native salmon habitat. The surcharge is shared 50-50 by the plate's two sponsors – Oregon Watershed Enhancement Board and Oregon Parks and Recreation Department.
There have been times when the money was diverted for other purposes. In 2015 I wrote and passed HB 3333 to ensure that Salmon Plate money actually goes to salmon.
To ensure drivers get the salmon plate design they want they need to watch the calendar. Oregonians must apply on or before August 31 for the classic license plate. There will be a hard switch to the new design September 1. After that date you can only get the new design. If a vehicle already has a classic salmon plate, the owner will be able to keep and renew it as usual.
Interestingly, an online auction was held for new plates numbered 00001 to 00020. The first plate sold for nearly $4,600 with the top ten places raising over $12,500.
Last week I detailed locations for nine of the wonderful Farmer's Markets across our district. And as I hit send, I had a sinking feeling that I must have missed someone.
Sure enough, I forgot to list the wonderful market in Pacific City that operates on Sundays from 10-2 on Camp Street just off Brooten Road. Mea culpa! The omission was entirely mine and I sincerely apologize.
This weekend I visited two of our ten markets. I hope you were able to visit one as well.
Recently I received an email arguing that art and culture are only for rich people. And of course, I disagree. Art, culture, and music make our communities more vibrant, more interesting, and more livable. And a too often overlooked facet of our art community is that each artist or musician is a small business marketing their unique skills and strengthening our diverse economy.
To those who argue that galleries and ticket prices are too high for many, I point to the free July 4th concert of the Oregon Coast Symphony, no-cost music venues, public art throughout our cities, wonderful visual arts available in our schools, cultural centers, city arts districts or even in the windows of vacant storefronts.
I'm a huge fan of the Youth Art Program in Tillamook County. And I'm proud to have been a small part of securing a grant for a new program in Lincoln County, the Oregon Coast Art Bus, designed to bring art opportunities to kids in the far reaches of Lincoln County. The purpose of the retrofitted bus is to take art to kids wherever they may be – rural locations, schools, shopping centers and apartments. There will be free supplies and art teachers to foster young artistic minds.
Tom Webb the Director of the Newport Visual Art Center, Jason Holland from the Oregon Coast Council for the Arts, Mayor Sawyer and Councilors Jacobi and Goebel all turned out Saturday to christen the bus and celebrate its future. That's me with the "G"!
Art and culture is for everyone!
There is another beautiful and busy coastal week ahead. Among the highlights for the next few days are a legislative COVID briefing from the Governor's Office on Monday. Tuesday I'll enjoy a tour of the Nestucca Valley Early Learning Center, lunch with the PCNV Chamber at the renovated Nestucca Valley Elementary School, join the Community Action Partners of Oregon annual meeting to discuss housing challenges, and then participate in two National Night Out celebrations, first at the Amory in Newport and then at Memorial Field in Toledo.
Hope to see you out there somewhere!
email: Rep.DavidGomberg@oregonlegislature.gov
phone: 503-986-1410
address: 900 Court St NE, H-480, Salem, OR, 97301
website: http://www.oregonlegislature.gov/gomberg