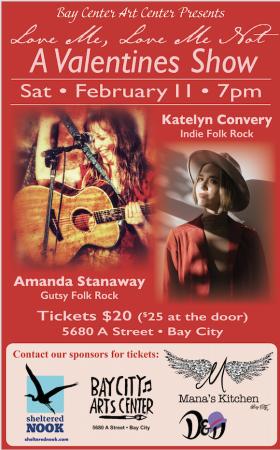 EDITOR'S NOTE:  As Representative Gomberg notes below, with re-districting House District 10 no longer includes the southern corner of Tillamook County, and the entirety of Tillamook County is now in House District 32 with new state representative Cyrus Javadi being sworn in this week.  Even though Rep. Gomberg does represent Tillamook County per se, his perspective of Oregon Coast issues and our rural counties is valuable to our community. His very well-written summaries of happenings in the Legislature will continue to be featured on the Pioneer as we consider him part of the communication team. Keep up the good work, Rep. Gomberg, thank you for all you do for our coastal communities, and we look forward to a productive legislative session.
By Representative David Gomberg, House District 10
Happy New Year!
2023 will mark the 150th anniversary of Oregon's tallest lighthouse and one of the most popular landmarks on Oregon's central coast
The 93-foot tall Yaquina Head Lighthouse was completed in 1872, but the lamp on top wasn't lit until the following year because of a 19th-century version of, get this, supply chain problems. The sesquicentennial celebration will build up to August 20, which is the day in 1873 when the Yaquina Head Lighthouse finally entered service. Leading up to that date will be a variety of events and ongoing restoration.
The lighthouse stands at the end of a point that juts nearly a mile out into the Pacific Ocean within the Bureau of Land Management-administered Yaquina Head Outstanding Natural Area. The 100-acre park's trails, sweeping views, bird life, and visitor center attract upwards of 500,000 people every year.
People in the Newport community immediately noticed one change that has already happened. It's the switch out of the lighthouse beacon from a 1,000-watt halogen bulb to a new energy-saving, long-lasting LED stack.
Committee assignments have now been announced for the 2023 session which begins formally on January 9.
I have been asked to serve as vice-chair of the budget-writing Ways and Means Committee.
I will co-chair the budget subcommittee on Transportation and Economic Development. This committee handles agencies that include ODOT, Business Oregon, Veterans Affairs, Housing and Community Services, Bureau of Labor and Industries, and the OLCC.
I will serve again on the General Government subcommittee. This committee handles the Department of Revenue, Department of Administrative Services, and the offices of the Governor, Secretary of State, and State Treasurer.
Finally, I'll be part of a new committee on Semiconductors.
I'm pleased with these assignments and the focus on budget responsibilities. Policy work is important to identify and address priorities and concerns. But the dollars we put behind those policies will have a great effect on transportation, housing, or support for our veterans in general, and projects in our district in particular.
Last session I served on the special Wildfire Recovery Committee. There will be no Wildfire Committee this session with relevant bills going to Natural Resources or Revenue. The new committee on Semiconductors looks to have great potential.
A report from the Oregon Semiconductor Competitiveness Task Force calls for immediate action to preserve and grow the state's semiconductor industry. That includes changes to land use, taxes and other incentives, workforce development, and the implementation of environmental regulations. The semiconductor industry is poised for a historic investment race in the U.S., driven by $52 billion in funding from the larger CHIPS and Science Act. The report released Wednesday warns Oregon could either compete in that race or fall behind.
You can review all Senate Committee assignments here or House Committee assignments here.
I will also continue to serve on the following commissions and councils:
Legislative Coastal Caucus
Luke Harkins will continue on as my Chief of Staff. He will be joined during the session by Legislative Assistant Charlsy Affuso and Coastal Caucus Fellow Megan Davis.
Close to 120 bills were passed in the 2022 short legislative session earlier this year. While some have already gone into effect, an additional 20 new laws will apply on January 1, 2023. Read more on OregonLive.com. Here are some highlights:
House Bill 4002 phases in overtime pay for farmworkers over five years. For the next two years, farmers will be required to pay workers time-and-a-half for any hours worked over 55 in a week. The threshold will drop to 48 hours in 2025 and 40 hours in 2027. While certain provisions of the bill went into effect last summer to allow the state to look into options for establishing a grant program for farmers navigating the financial burden of an increased payroll, the actual overtime pay requirements don't begin until January. The bill was the most contentious of the 2022 legislative session. It passed 37 to 23 in the House and 17 to 10 in the Senate.
My bill, House Bill 4072, lowers the cost of the one-day angling and shellfish license fee. The price was $32.50, but starting Jan. 1, 2023, it will be lowered to $23. This will help make our recreational fleet more competitive with neighboring states. It passed the House 58 to 2 and the Senate 26 to 0.
House Bill 4103 increases the fines for conducting unlicensed real estate business in Oregon. The fine for a first offense will rise from at least $100 to at least $1,000 while the fine for a second offense will rise from at least $500 to at least $2,500. It passed 51 to 1 in the House and passed unanimously in the Senate.
House Bill 4114 requires school board members to file verified statements of economic interest with the Oregon Government Ethics Commission. Public officials must disclose key information on their statements of economic interest, including sources of income, real estate holdings, and possible conflicts of interest. The legislation passed the House 41 to 16 and the Senate 23 to 3.
Senate Bill 1513 prohibits employers from penalizing certain workers who refuse to work overtime shifts on short notice. The narrowly tailored bill impacts 294 employers who employ 5,629 bakery and tortilla plant workers in Oregon. It passed the Senate 24-2 and the House 36-21.
House Bill 4075 makes it easier for crime victims, including small businesses that are burglarized, to receive restitution for economic damages in part by ensuring that victims are paid in full before convicted criminals pay court fines. It passed unanimously in the House and Senate.
House Bill 4086 makes key changes to the state's workers' compensation laws by broadening the definition of a beneficiary and a dependent when considering eligibility for benefits. Under the new law, the definition of a dependent is broadened to include individuals whose close association with a worker is equivalent to a family relationship, among others. The legislation passed 48 to 6 in the House and 23 to 4 in the Senate
House Bill 4027 limits the regulations local governments can put on nonresidential alarm systems and battery-charged fences that otherwise meet standards set by the International Electrotechnical Commission. It passed 53 to 1 in the House and 27 to 1 in the Senate.
House Bill 4105 saves money and frees up police time by allowing "duly authorized traffic enforcement agents" who are not police officers to review and issue citations based on photographs taken by automated red light and speed enforcement cameras. The legislation passed the House 36 to 23 and the Senate 17-6.
SB 1560 – Anyone who is not a U.S. citizen will no longer be referred to as an "alien" in all Oregon statutory references. Instead, the word will be exchanged for "noncitizen." The law instructs state agencies to use "noncitizen" in all rules and regulations where they reference a person who is not a citizen of the United States. It passed 48 to 9 in the House and unanimously in the Senate.
House Bill 4113 expands the list of cancers considered occupational diseases for firefighters under state law to include bladder and gynecologic cancers. It passed the House 55 to 3 and passed unanimously in the Senate.
House Bill 4121 authorizes a presiding judge to appoint a child support referee to process or hear certain child support or parentage matters. It passed unanimously in the House and the Senate.
House Bill 4124 requires the state education department to conduct a survey of the academic assessments administered to students by school districts and to use that information to develop recommendations and best practices about assessments. It passed the House 49 to 10 and the Senate 23 to 3.
In addition, Oregon's new paid family and medical leave program starts collecting money from workers and larger businesses in January. The program, Paid Leave Oregon, will eventually provide up to 12 weeks of paid time off for medical leave, family leave, or safe leave. Medical covers the individual; family leave is for caring for children or loved ones; and safe leave provides for survivors of sexual assault, domestic violence, harassment, or stalking. People won't be able to use that paid time off until at least September 2023, but they'll start to see deductions from their paychecks in just a few weeks. Learn more here.
Although I don't travel as often as I used to, I found this story interesting and certainly providing more travel options to our district.
The return of commercial air service at Salem Airport is close to becoming a reality. Potential destinations could include Phoenix, Las Vegas, Los Angeles, and San Francisco. The airport received an $850,000 federal grant earlier this year to help attract commercial airlines to Salem and is purchasing ground services equipment for $540,000 using a state fund allocation.
If everything goes as planned, city officials say, Salem Airport could be ready for commercial flights as early as May 1. The accelerated push comes from an unnamed airline expressing interest in making Salem its regional hub. Three airlines reportedly expressed interest in having service in Salem.
Currently, we need to travel to Eugene or Portland for air connections. Not only will the airport open up the doors for residents wanting to travel elsewhere, it will open up Salem for tourists exploring Oregon's coast, outdoor recreation, wine country and cooler climate and for conferences or sports tournaments.
The 751-acre airport is currently home to more than 130 aircraft hangars and businesses, as well as the Oregon National Guard's Army Aviation Support Facility.
Susie and I enjoyed a quiet New Year and I spent some time on the property cleaning up after the recent storms with a new chainsaw.  The next few days are also quiet but the legislative session is looming. I'll continue to keep readers apprised of critical news and new developments.
With the beginning of the 2023 session, the often discussed new legislative lines will take effect. Western Lane and Benton Counties along with Yachats in Lincoln County will join the 10th District. We'll formally lose portions of Tillamook, Yamhill, and Polk Counties.
I'd like to think I've left some fingerprints in those communities with a $12 million wastewater transmission line update at the Port of Tillamook, a $2.5 million wastewater facility in Falls City, a $1.9 million career tech center in Sheridan, and $1 million for an emergency egress in Neskowin that also serves as a walking and bike path.
The district remains large and largely rural. I recently observed that I'm trading the cheese of Tillamook for the wines of Lane and Benton. I enjoy both!
I'll miss these communities that I've visited often and worked hard for. I'll miss the good people there. But while legislative district lines change, lines of friendship do not. And of course, I look forward to creating new bonds with new communities, making new friends, and beginning my work to address their needs and priorities.
email: Rep.DavidGomberg@oregonlegislature.gov
phone: 503-986-1410
address: 900 Court St NE, H-480, Salem, OR, 97301
website: http://www.oregonlegislature.gov/gomberg