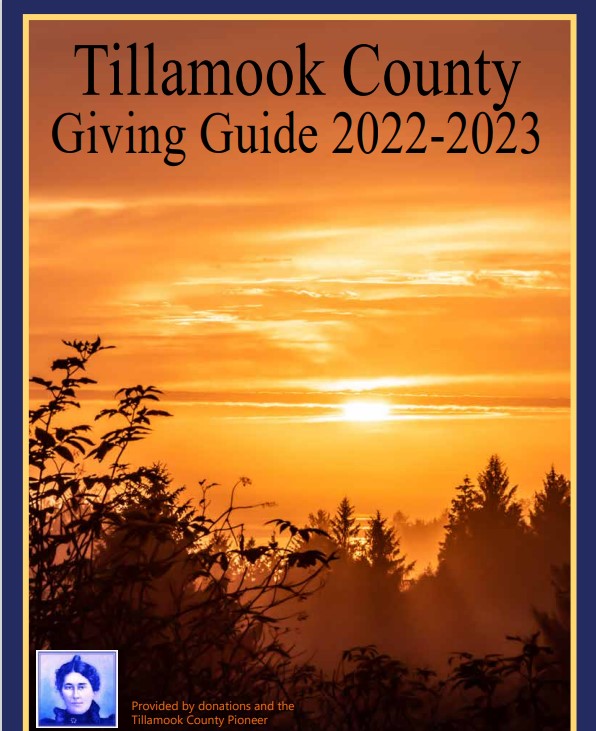 By Representative David Gomberg
Regular readers have heard me talk in the past about the Big Creek Dams in Newport.
In 2011, engineers learned that the two earthen dams that store the City's sole source of water were seismically unstable. Even a minor earthquake could cause catastrophic failure, which would endanger the safety of nearby residents, severely damage Highway 101, and destroy the drinking water supply for the City's 10,000 residents and 2.5 million annual visitors. Without water, our neighborhoods, the tourism industry, fishing and fish processing, and our local research hub that includes the Marine Science Center at Hatfield, NOAA, the Aquarium, and the PacWave energy testing facility would all be decimated.
Rep. Gomberg touring the Big Creek Dams and Reservoir with former Oregon Senator Arnie Roblan in 2016.
Since learning of the threat posed by the dam, Newport has been working on a replacement plan to ensure it can continue to provide residents, businesses, and visitors with safe drinking water and support public safety. Replacement costs for the project were estimated to be at least $80 million prior to the pandemic, and that cost grows the longer we delay.

Newport has invested $6 M of its own money, which is about $2500 for every family living within the city limits. And over the past two years, I worked to secure $14 M more in lottery bonding from the Oregon Legislature. Together these funds would allow the City to move forward with design, permitting, and construction. However, federal funding is necessary in order to replace this dam, given the size of our community and the total financial need.
Rep. Gomberg, Mayor Dean Sawyer, and the rest of the Newport envoy discuss the Big Creek Dam project and funding needs.
This week, representatives from the City of Newport, including Mayor Dean Sawyer, council members, and city administrators traveled to Washington, D.C. to advocate for federal funding to advance the Big Creek Dam Replacement Project. I was pleased to join the delegation.
The Newport Envoy on Capitol Hill. Pictured left to right: City Councilor CM Hall, Mayor Dean Sawyer, Councilor Ryan Parker, City Manager Spencer Nebel, State Representative David Gomberg, and City Engineer Aaron Collett.
I'm not always a fan of these types of trips, but this one was meaningful, well-organized and critically timed. In fact, this was my first sojourn to Washington, DC since being elected to the Legislature. It was a trip I felt needed to be made. The U.S. House of Representatives has already authorized $60 M in funding for our project in the Water Resources Development Act (WRDA). Our challenge is to ensure that the Senate includes the money in their version of the bill. That work will conclude in the next six weeks.

We met with the committees that are making the decisions and then with our own senators and congressmen. We, and they, are encouraged that there is momentum to bring home much-needed federal funding to replace Newport's failing dams.
Rep. Gomberg speaks with Congressman Peter DeFazio, Chairman of the House Transportation and Infrastructure Committee.
Meeting with US Senator Jeff Merkley in the Lyndon B. Johnson Room of the US Capitol.
After wrapping up the second day on Capitol Hill, Mayor Sawyer said: "I was impressed that our Congressional delegation had such a depth of knowledge about our dam replacement project. They were very receptive and are working hard to ensure that the $60 million authorization for the Big Creek Dam replacement project is included in the final negotiated WRDA bill. We appreciate Senators Wyden and Merkley and Congressmen Schrader and DeFazio for their work. This authorization is a significant step forward for the City and will help us advance this critical project."
US Senator Ron Wyden hears from the Newport Envoy.
Across Oregon, there are a thousand dams that are aging out, vulnerable, or failing. The question I'm often asked is why this dam when so many others also need help. The first answer is that this dam is listed not simply as vulnerable, but as the most vulnerable in Oregon. The second answer is that Newport has been working for ten years on the project, has done their homework, and is ready to go. Finally, it is significant that we're not just asking Congress for money as many other projects often do. We've invested ourselves – both locally and at the state level.

Across our district, I often observe, there are necessary big projects that small town taxpayers can't afford to pay for. It is a critical part of my job to help bring in money when and where needed. I'm optimistic that we'll have some good news for the central coast on this project before the end of the year.
The November General Election will conclude in about five weeks.

In my last newsletter, I talked about rules covering the placement of advertising signs. What I didn't talk about is how much all these signs, mailers, and advertisements cost, and who pays for them. Vast information about who gives money to people running for office and how those candidates spend the money is available for free online.

Anyone running for a non-federal office in Oregon who expects to raise or spend more than $750 must create a candidate committee and report all campaign transactions using ORESTAR, the state's online campaign finance tool.

The easiest way to find information on a candidate is to search for that candidate's name. You can also look up particular offices or election years, measures, independent Political Action Committees (PACs), or particular donors and transactions.
The landing page shows contact information for the candidate and the campaign treasurer, information about which office they are running for, occupation and party affiliation, and a set of links at the bottom of the screen. The two most useful are the account summary, which shows how much money has been raised and spent this year and how much is still available, and the link to campaign finance activity which details spending and contributions.

Transactions include:
Cash contributions: money given to a campaign.
Cash expenditures: money paid by a campaign, usually for things like buying ads or mail.
Personal expenditure for reimbursement: the campaign is reimbursing the candidate or staff for expenses like campaign travel.
In-kind contribution: a person or an organization gave something other than money to support a campaign. Maybe a restaurant provided free catering for an event or a political organization provided staff.
ORESTAR provides a lot of data, but it's not always easy to follow. A recently launched Portland-based news site, the Portland Record, created a tool that makes viewing data simpler. The Campaign Finance Funderator shows daily and monthly contributions or expenditures by all committees and allows users to see at a glance how much candidates are raising, spending and have in their bank accounts.
You can select state House or state Senate, click on the map, and see details for each candidate and demographics for the district. For example, our House District 10 shows a total population of 70,188 of which 79% or 55,324 are registered voters. Of those voters, 33.20% are Democrats, 24.30% are Republicans, and 35.40% are not affiliated. The site ranks our district with an 8 point democratic advantage.
Candidates for Congress and the U.S. Senate file their reports with the Federal Election Commission.

For those of us interested in politics, this is fascinating stuff! But more importantly, campaign transparency is critically important to election fairness. Voters are entitled to know who is paying for campaigns and how money is being spent to influence their votes. As I said last week when talking about lawn signs being placed in improper locations, when one side follows the rules and the other does not, there is an unfair advantage. Violations can (and should) be reported to the Secretary of State.

You can learn much more about campaign finance in this article in the Oregon Capitol Chronicle.
The possibility of wind farms off the coast of Oregon continues to be of great concern.

The hope is that offshore wind in Oregon could provide about three gigawatts of energy, which can power about a million homes. But the proposed sites are drawing a response from the fishing industry that current plans would eliminate fishing in prime fishing areas. Now there are increasing worries that the windmill turbines would harm the marine ecosystem. We are also concerned that energy generated in Oregon would flow to California.

I encourage you to listen to a recent OPB interview on Think Out Loud.

Coos Bay fisherman Nick Edwards explained the profound environmental impacts of creating a huge industrial complex in the ocean centered in the California Current — one of the most vibrant marine ecosystems on Earth. OPB host Dave Miller, astonished, said, "Oh, wait, I thought the only issue was the loss of fishing grounds. So, you are saying there would also be big impacts to the marine environment."

The Bureau of Ocean Energy Management (BOEM) is continuing a review of the of wind farms proposals.

I have already authored a letter on behalf of the legislative Coastal Caucus urging BOEM to slow down and consider the broader implications of these proposals. I've met twice with the Governor's staff and with our US Senators. I have testified several times asking that we reposition sites to preserve fishing, protect critical environments, and also still generate power and new jobs.

The consequences of these decisions will clearly affect the future of our coast and the people who live and work here. If you are just beginning to learn more, the OPB interview is a good place to start.
Representative David Gomberg

House District 10