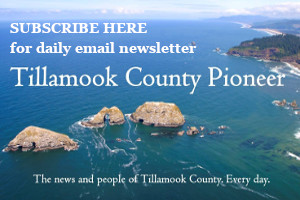 By Representative David Gomberg, House District 10
Hello Neighbors and Friends!
As I mentioned in the last newsletter, legislators will be returning to Salem today, Monday, December 13, to deal with emergency business related to housing and eviction relief. I said that details were likely to change as negotiations evolved. There were still some question last week whether or not we'd have the necessary number of Republicans to have a quorum. It now appears that we do, so "The Second Special Session of 2021" will start first thing this morning and will hopefully finish by the end of the day.
Here is the current list of items to be taken up. The primary focus will be to keep people housed. But we have now added:
drought relief to support our farmers and agricultural communities impacted by this summer's heat dome
resources that will help residents of southern Oregon address the virulent consequences of illegal cannabis operations
additional funding that will help Afghan refugees resettle here in Oregon
support for gun violence prevention in East Multnomah County
an increase in affordable housing efforts
demonstration projects for cross-laminated timber modular housing
Clearly the number of issues and the price tag has increased from last week. In some cases that's due to a better understanding of the scope of the problems. For others, this is the price of obtaining a quorum. Additional items that were high priorities for Republicans needed to be included.  I will say that they're all worthwhile items and were likely to be funded during the February session anyway. The same could be said for other priorities out there – including many in our district. As I often observe, there is nothing "special" about special sessions….
As I said last week, people who qualify for special COVID rent relief should not be facing eviction because the state is behind schedule in mailing checks. The legislature needs to fix this! But the need to address rent relief and evictions remains critical for both tenants and landlords.
I wrote in an op-ed last week that across our district, most landlords are not big corporations, but retired nurses, teachers, and small business owners who saw a need in their community and invested in housing. Our landlords have faced tremendous financial burdens and struggled to make ends meet throughout the pandemic. This is especially true for small and medium-sized landlords, whose financial well-being and security depends on rent being paid on time. I've heard from many housing providers whose tenants, through no fault of their own, are months behind on rent.
Currently thousands of Oregon landlords are waiting for their tenants to receive promised rental assistance. They can continue to wait or choose to evict. And if that happens, 10,000 Oregonians lose their homes and those landlords lose most hope of recovering any past-due rent.
As legislators, our commitment to Oregonians is to make sure people are housed while keeping housing providers whole. A special session will ensure both tenants and landlords receive the assistance they need.
You can follow the work of the Second Special Session via its website here. I'll, of course, have a report on it for you next week.
My inbox has been full lately with emails concerned about changing mask mandates and a proposal to make the rules "permanent".
Our rulemaking statutes are a bit confusing. A "temporary" rule can be implemented on an emergency basis for 180 days. After that, an agency must go through the public process to create permanent rules. Permanent in this case does not mean forever and unending. But it does mean it can continue longer than 180 days.
What is significant here is that a permanent rule requires public input, public hearings, and public review. That means you have an opportunity to tell the agency what you think! Should masks become strictly voluntary? Should they only be required in settings where people may be more vulnerable – like elder care? Should we increase mask mandates as new COVID strains appear? Do masks create more conflict than good? I hear from thoughtful constituents expressing all of those perspectives and more.
These decisions are not being made by the legislature. The legislature is not currently in regular session and won't be reconvening until the end of January.
Between now and then, the Oregon Health Authority is reviewing an update of mask rules. I urge you to monitor and comment on the situation. Sign up for OHA news releases here. After signing up, scroll down to public health, and select public health news releases. You will be notified when and how to testify.
Given the uncertainty around the newest Omicron variant, it may take some more time for health authorities to determine the right move.
What I don't want is school closures, the inability to visit loved ones in hospitals or elder care, a ban on social gatherings, or shutting our businesses again. While I am certainly tired of wearing my mask, I do feel that it is still a relatively minimal inconvenience to bear if that is the cost of keeping Oregon open and beginning to determine what public health policy should ultimately look like in 2022.
I will be commenting on proposed mask rules. You should do the same.
While we're on the mask subject, last week I was criticized for attending an event where many people appeared to be maskless. This was a holiday gala but also a fundraiser for a worthy community organization that raises funds for families in need. Many survivors of the Echo Mountain Fires were in attendance.
Certainly there were exceptions – especially on the dance floor. But for the most part I saw people following the current rules and only removing masks when eating or drinking. Everyone verified their vaccination status.
One critic said elected leaders should set an example. Ironically, the photo published in our local paper showed me in the back of the room wearing my own mask.
Just after 5:20 a.m. Tuesday, a 4.2 magnitude earthquake struck about 250 miles off the central Oregon coast. It was nothing groundbreaking as quakes happen offshore all the time.
An hour and a half later, another tremor rippled through the seafloor. And then another earthquake struck. And another. And another. By Thursday night they numbered 96 of magnitude 2.5 or stronger. There were no tsunami alerts associated with any of these quakes and they were too far offshore to result in any shaking on land.
Experts say it was nothing to worry about because these quakes had nothing to do with the larger Cascadia Subduction zone that also exists off the Oregon coast. In fact, the swarms are normal and these were farther offshore than usual.
The swarm of quakes is in the Blanco Fracture Zone, on the opposite side of the Juan de Fuca plate from the Cascadia Subduction Zone. Seismologist Paul Earle of the U.S. Geological Survey said the swarm of earthquakes is notable, but not unheard of or cause for alarm.
A Cascadia earthquake of magnitude 8 or greater could cause substantial damage on land, but the real danger from a major seismic event on the eastern edge of the Juan de Fuca would be the subsequent tsunami. An earthquake on the Cascadia fault is much more likely to result in a tsunami than one at the location of the current swarm.
I continue to urge people to be earthquake aware, to have a personal evacuation plan if you live or work in the tsunami zone, and to be two-week ready with supplies of food, water, and other essentials. Having that plan proved a time saver, and potentially a life-saver when Susie and I had to evacuate from the September fires with little notice.
The Newport chapter of the Surfrider Foundation has teamed up with North Lincoln Sanitary Service, Thompson's Sanitary Service, and Lincoln County surf shops to help clean up local beaches this winter.
To participate, volunteers can use their own supplies or pick up bags and gloves at the following area surf shops:
ZuhG Life Surf Shop, 3219 SW Hwy 101, Lincoln City
Pura Vida Surf Shop, 845 1st St., Otter Rock
South Beach Surf Shop, located in Aquarium Village 3031 Ferryslip Rd #619, South Beach
As an additional incentive to keeping the local beaches clean, volunteers will also be entered to win monthly prizes donated by the surf shop partners and the Surfrider Foundation, as well as a grand prize donated by 10 Barrel Brewing.
Monthly beach cleanups are scheduled on the second Saturday of each month, from December through February.
Volunteers are welcome to pick up trash at any Lincoln County beach each month, and they can then drop off their debris at any of the partner surf shops before 2 p.m. on January 8 or February 12 and receive a prize ticket. Surfrider will hold a drawing following each cleanup for a monthly prize, which will be announced through their newsletter. All volunteers will be entered to win the grand prize following the last cleanup in February.
It was a wet and blustery weekend with gusts up to 80 mph. The power and internet blipped off and on all day Saturday at the Gomberg home. Sunday I did clean-up with a leaf blower, chainsaw and chipper. It was good preparation for the session today!
Colder and wetter weather is on the horizon. Stay warm, drive safely, and be kind. Happy Holidays!
email: Rep.DavidGomberg@oregonlegislature.gov
phone: 503-986-1410
address: 900 Court St NE, H-480, Salem, OR, 97301
website: http://www.oregonlegislature.gov/gomberg