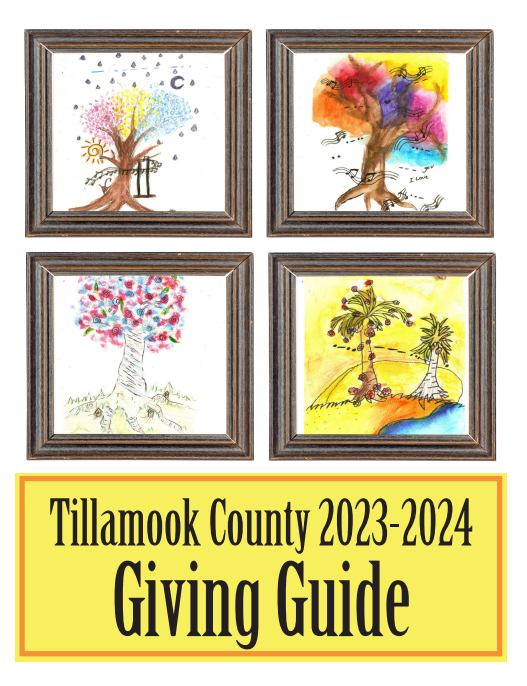 By Representative David Gomberg, House District 10
8/21/2023
Hello Neighbors and Friends,
Susan and I enjoyed a busy Saturday along the Central Coast starting with a stop at the vibrant Newport Farmer's Market.
From there we drove inland to the remarkable Toledo Wooden Boat Show.  There we found hand-crafted vessels, boatbuilding displays, friends, community volunteers and organizations, live music, food, free paper towels from the GP mill, and of course, the cardboard boat races where contestants vie, not so much to beat each other as to finish the course before their craft melts under them…
We finished the day in the cooler fog and strong breezes at the tip of Yaquina Head celebrating the 150th anniversary of our iconic Yaquina Head Lighthouse. I was one of several speakers remarking on our history, thanking staff and volunteers, and extolling the importance of our Coast Guard who now maintain all active coastal lighthouses. Did you know the Yaquina Lighthouse was built in Paris? That it is the tallest on the Oregon Coast and began operation ten years before Newport was incorporated? That each lighthouse has a unique signal? At Yaquina it is two seconds on, two off, two on, and then 14 seconds off.
You might be interested to read how Newport ended up with two lighthouses and that the one on the headlands was originally called the Cape Foulweather Lighthouse.
Last week I wrote about a permit issued for the spraying of aerial herbicides on private lands in South Beaver Creek during a 90-day period beginning September 2nd. Forest landowners primarily use herbicides to prepare forestland for tree planting and again to control competing weeds that hinder the survival and growth of young trees.
I continue to hear from many local residents concerned about health consequences and effects on local drinking water. The Seal Rock Water District (SRWD), with 5500 water users, reports they will need to halt intake and rely on a reserve supply purchased from outside the water district while testing water quality during and after spray periods to ensure contaminants do not enter the drinking water.
The image from a drone video shows some of the seven parcels in the South Beaver Creek watershed that are proposed to be sprayed by herbicides. YachatsNews photo.
The state has no authority to deny a permit request that meets all of the permit requirements. The state also monitors spraying permits to address any problem that result – a process that local residents tell me gives them little comfort.
My office has attended several community meetings and has met with the Governor's office and agency staff. We have requested a private meeting with the property owner. While the formal comment period on the permit has ended, informal petitions online have received nearly 2000 signatures.
I urged residents to use the comment process and many did. All of those comments are forwarded to the permit applicant. And that feedback appears to have had some success. A consultant who represents the timber owner, said in an interview with YachatsNews, "It's highly unlikely we will be doing the aerial spraying at this point."
I am frequently asked what is being done to address the ongoing climate challenge along the Oregon Coast and Coast Range. This week I submitted a two-part commentary to five coastal newspapers. The first article details Federal investments and developments; the second talks about state action. Here is the first of those two updates.
Celebrating New Coastal and Ocean Investments in Oregon
Oregon's coast is increasingly shaped by the climate crisis. Sea level rise, more severe flooding, intensifying storms, and ocean acidification are threatening our coastal communities and their ocean-based economies. Climate change is causing bluff erosion, receding shorelines, and impacts on shellfish populations. In the face of these challenges, we have tremendous opportunity to implement innovative solutions that will help Oregonians adapt and thrive in a changing climate. We are not standing by helplessly and watching climate change wreak havoc on our coasts. Thanks to new coastal and ocean investments made possible by Congress and the Biden Administration, we are now taking steps to address the ocean and coastal challenges facing our communities.
When the Inflation Reduction Act (IRA) became law one year ago, it was the largest investment in climate change solutions in United States' history. Now, those investments are making their way to Oregon's ocean and coasts. Here's how:
Coastal Resilience: The first round of funds from the IRA is supporting $17.7 million in projects intended to make Oregon's coastal communities and economies more resilient. That's especially critical when sea levels are expected to rise up to a foot along the U.S. coastlines in the next 30 years, with damaging flooding expected to occur more than 10 times as often as they do today. IRA-funded projects in Oregon will restore floodplains, fish habitats, and estuaries and their cultural connections. For example, the Conservation of Cape Foulweather Headland will preserve undeveloped coastal property, providing opportunities for community resilience education and stewardship of important tribal lands and waters.
Ports and Shipping: Ensuring our coastal communities are climate ready is not Oregon's only ocean-related climate opportunity. If shipping were a country, it would be the eighth largest emitter of greenhouse gasses globally. Port operations also impact nearby communities, often communities of color, that for too long have borne a disproportionate burden from toxic air pollution.
The good news is that the IRA provided $3 billion to the Environmental Protection Agency to finance projects that would reduce emissions at ports through electrification, the installation of solar panels, and the replacement of diesel trucks.
Tugboats maneuver a cargo ship into place at the Port of Coos Bay in a still from a promotional video released by Coos Bay port authorities.
Beyond the IRA: Oregon's South Coast also represents opportunity to further decarbonize our supply chain through the development of the Pacific Coast Intermodal Port (PCIP) Project, a deep-water container terminal at the Port of Coos Bay, where direct rail access could cut a cargo container's emissions by up to 75%. This proposed all-electric intermodal terminal would help eliminate the need for ships to idle – spewing carbon into nearby communities – and reduce the number of carbon-emitting trucks on Oregon's roadways.
I passed legislation this past session to provide a pathway to begin developing the PCIP, and the Oregon Legislative Assembly allocated $40 million to help bring this project to fruition. With the support of Congresswoman Val Hoyle, former Congressman Peter DeFazio session, and Senators Merkley and Wyden, we hope to leverage this into $5 billion of Federal and private investment to create thousands of good, clean jobs in a part of Oregon that has struggled economically.
The PCIP could serve as a model for helping us on the road to a decarbonized supply chain while still providing sustainable jobs in an increasingly globalized world. Decarbonizing our ports can help mitigate the effects of climate change, create more jobs, and advance environmental justice for port-adjacent communities.
Clean Energy Testing: South of Newport, PacWave will be the first utility-scale, grid-connected wave energy test site in the U.S. When completed, PacWave will offer wave energy developers the opportunity to try different technologies for harnessing the power of ocean waves and transmitting that energy to the local electrical grid. Oregon State's College of Earth, Ocean, and Atmospheric Sciences is managing the construction and operation of the more than $80 million facility.
Researchers install a wave height measurement buoy.
New ocean-climate investments in Oregon's coast and communities like these demonstrate the kind of opportunities we have to fight and adapt to climate change. We owe our gratitude to ocean climate action champions in Congress–especially Rep. Bonamici, Rep. Hoyle, Senator Merkley, and Senator Wyden–who fought for these investments. Taking action gives us hope for a just and livable future where our communities and our citizens can not just survive, but thrive, in a changing climate.
These are programs supported by the Federal government in Washington DC. In the second part of this report next week, I will detail climate action being initiated by the state.
The 2020 Labor Day wildfires strained understaffed state and local agencies and highlighted a need for more communication so people can recover and access services, the Oregon Department of Emergency Management concluded in a report released Thursday.
Due to the scope of the 2020 disaster, more than $550 million has poured into Oregon through Federal Emergency Management Agency programs. That includes nearly $40 million for individual households in Oregon, much of it housing assistance.
The 147-page report, based on surveys and interviews, offers a window into the state's work to recover from the wildfires that devastated communities across the state as thousands of Oregonians lost homes, jobs and their way of life. It detailed shortcomings in the state's response and included suggestions so officials can better prepare for the next disaster that strikes Oregon.
You can read an excellent overview of the study and recommendations here.
I was honored, humbled, and a bit surprised this week to be recognized by the national organization, Animal Wellness Action in a story that appeared in the Bend Bulletin.
"Rarely do we find a state legislator with a commitment to animals and a gift for working with colleagues to get key policy reforms across the finish line. Oregon's David Gomberg embodies that rare combination. In this past session alone, Gomberg secured five animal welfare bills that he introduced, which is impressive for any lawmaker."
Wow. Thank you Animal Wellness Action. And wow…
The schedule for the coming week will include daily live and virtual meetings with advocates, activists, and community leaders.
Thursday I head north for a tour of the new OLCC warehouse, a visit with the Oregon Nurseries annual tradeshow, and a meeting of the Oregon Legislative Wine Caucus at Sokol Blosser. I have long been active in wine issues. With the addition of wineries and vineyards in western Benton and Lane Counties to our district, I have been asked to co-chair this group of Senators and Representatives who support our thriving wine sector.
Coastal Pinot from the Rogue Valley?? Back in 2018, I discovered a California winery portraying their wines as being from Oregon's prized, federally designated growing regions. As chair of the House Economic Development and Trade Committee, I led the legislative effort for truth in labeling Oregon wine.
I plan to attend the Lincoln City Chamber on Tuesday for an update on Lincoln County Schools and will share lunch with leaders of the Central Lincoln PUD on Wednesday. Friday Susan and I look forward to attending the opening of the new and improved Sea Lion Docks in Newport.
I hope to see you out there somewhere!
email: Rep.DavidGomberg@oregonlegislature.gov
phone: 503-986-1410
address: 900 Court St NE, H-480, Salem, OR, 97301
website: http://www.oregonlegislature.gov/gomberg