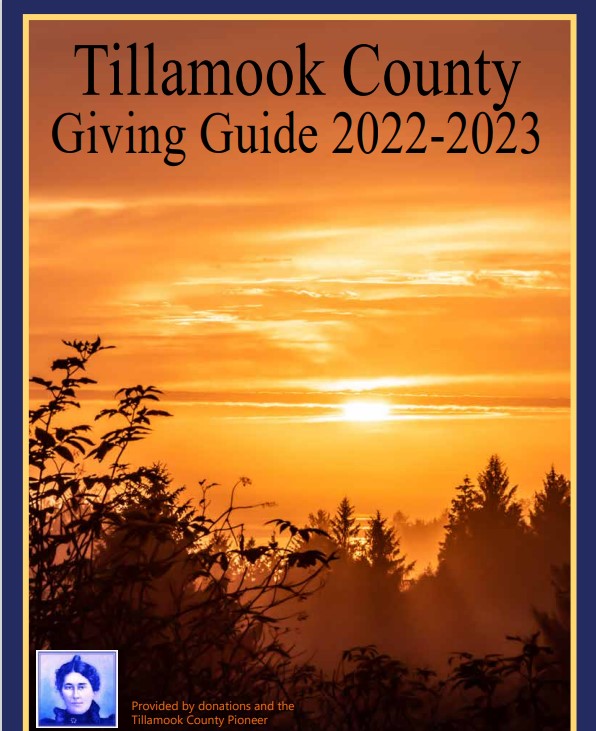 By Representative David Gomberg, House District 10
9/18/2023
Hello Neighbors and Friends,
More money is coming to Lincoln and Benton Counties to address housing and homelessness – but not as much as we need.
The housing conversation began early in the 2023 legislative session. Governor Kotek declared a housing and homelessness state of emergency. I was happy the issue of unhoused was being addressed. But as chair of the Coastal Caucus, it fell to me to point out that Lincoln, Tillamook, and Benton Counties did not benefit from the Order.  Overall, 26 rural counties were left out. I'm a rural and coastal legislator, I told the legislature. It's important to me that our efforts reach all parts of the state. Homelessness is not an urban problem. It is an Oregon problem.
Legislative leadership agreed and my committee was able to add $26 million to the housing package for rural housing in House Bill 5019. Lincoln County Commissioner Claire Hall explained, "The governor's first order excluded 26 rural counties, including Lincoln, but Rep. David Gomberg later passed a separate bill to provide emergency funding to those counties."
Rural counties were not included in the original housing emergency declaration. They are being helped now.
Housing and homelessness remain a major challenge here at home and across the state. In response we passed a $200 million 'Affordable Housing and Emergency Homelessness Response Package' with bipartisan support. Watch the discussion and vote here. Watch my KATU interview together with Housing Policy Chair Maxine Dexter here.
Gov. Tina Kotek announced Tuesday how the $26 million would be disbursed to those rural counties not in the original emergency order. The plan is to get people off the street, out of their cars and away from other precarious situations by housing them either temporarily in shelters or permanently in homes.
The funding is expected to pay for 100 new shelter beds and get 450 households into stable living situations by June 2025. The pot of $26 million was divvied up based on the applications and a formula developed by the Oregon Housing and Community Services Department. Counties applied for the money by submitting plans showing what they would do with the funds. They also had to declare a homeless state of emergency to receive money.
Here's how funds are being distributed locally. You can review the full list here.
Lincoln County: $856,178 to add at least 70 shelter beds and rehouse at least 16 households.
Benton County: $2.4 million to add at least 50 shelter beds and rehouse at least 31 households.
Tillamook County: $769,404 to add at least 20 shelter beds and rehouse at least 12 households.
Lane County: Was part of the original Emergency Counties and therefore not included in the Rural Package.
Rural counties continue to struggle for balanced state support and coastal counties struggle among rural counties.
Lincoln County was the third-lowest of the counties or regions to get awards and coastal counties are getting the least overall. Housing Authority of Lincoln County executive director, Karen Rockwell said "It's concerning to me that we're not getting the same level of respect and support that other areas are, especially when it comes to standing up shelters."
Commissioner Claire Hall reported that had we been in the original emergency order, Linn, Benton and Lincoln counties would have received $10 million in state funding but instead received $3 million.
Don's Place, an emergency shelter entering its second year of operation in Yachats, received nearly $61,000 from the state for its operations this winter. Yachats News photo.
Still, the new money will do good work. Eleven applications for housing or from organizations that help with housing services were approved across Lincoln County.
Yachats Community Presbyterian Church "Don's Place", $60,888.
Centro de Ayuda, Newport: $21,800.
Coastal Support Services, Lincoln City: $71,984.
Community Services Consortium, Newport: $109,188.
Family Promise of Lincoln County, Lincoln City: $46,325.
Agape Respite Center, $57,247.
My Sisters' Place, Newport: $75,310.
Northwest Coastal Housing, Lincoln City: $68,125.
ReConnections Counseling, Newport, $103,005.
Samaritan House, Newport, $24,372.
St. Stephen Episcopal Church, Newport and St. Luke by the Sea Episcopal Church, Waldport: $23,980.
When the sun and the moon align for an annular eclipse at roughly 9 a.m. on the morning of October 14, 2023, Most of our district will be treated to a show of shadow and fire few will forget.
A 90-mile-wide shadow will drift east and southward to darken towns like Newport, Waldport, Yachats, Philomath and Monroe. The deepest, darkest part of that shadow — the path of totality — will stretch roughly from Florence southward to Reedsport. There, the peak eclipse will last the longest at about 4 and a half minutes.
A total solar eclipse swept across Oregon in 2017, but this time the moon will block out most but not all of the sun, creating a spectacular ring of fire around the dark orb. In 2017 the disc of the moon was bigger than the sun. That's what created totality for 2 minutes. This time, the disc of the moon will be smaller than the disc of the sun by about 6%, and people will be able to see the Ring of Fire for a full 4 minutes in the path of totality. The sky will get dark but not fully as dark as in 2017. Animals will get quieter and you'll be able to see shadows of trees and other landscape elements.
Susan and I watched the 2017 eclipse from our front porch. Read more about safe viewing and good locations at The People's Coast.
Governor Tina Kotek has declared a drought in Lincoln County through Executive Order 23-20 and Executive Order 23-22, and directed state agencies to coordinate and prioritize assistance.
This is no small matter and some households are telling me they are already without water. Lincoln County has experienced a significant precipitation deficit over the past 90 days compared to historical norms. In other words, it isn't raining enough! Streams in Lincoln County are measuring below or well below average flows, and several streams have measured record low streamflows for extended periods of time. Warm, dry conditions have created short-term drought conditions.
The declaration follows a resolution by the Lincoln County Board of Commissioners to declare a local drought emergency, which included a request to the Governor for a state-level declaration.
Drought is likely to have a significant economic impact on homes and the farm, recreation, tourism, and natural resources sectors. Drought also impacts the quality of drinking water, fish and wildlife, and important minimum flows for public instream uses.
You can hear more from Commissioner Kaety Jacobson here.
We can't increase water flows, but we can reduce water use. The Mid-Coast Water Conservation Consortium encourages the Lincoln County community to take action to reduce water waste:
Restrict irrigation to the evening hours or early mornings.
Minimize or avoid washing cars and boats.
Minimize or avoid washing outdoor surfaces such as pavement, decks, fences and buildings.
Position your sprinklers so that they water your plants, not pavement.
Cut back lawn watering to once a week, if at all.
Delay draining/filling pools and hot tubs.
Fix indoor leaks.
Check with your water provider about the availability of free water conservation items.
Run the dishwasher and washing machine with full loads only.
Minimize your shower time.
Visit www.midcoastwater.org for more drought information and water conservation tips or contact your local water provider.
There will be no aerial spraying of herbicides on 473 acres of clear-cut timberlands in the South Beaver Creek watershed northeast of Seal Rock.
The landowner, Sorn Nymark, has announced that his company — Ane Forests of Oregon – has heard the public outcry opposing spraying herbicides by helicopter and so will instead rely on crews using backpack sprayers.
In a letter to Lincoln County Commissioners, Mr. Nymark wrote, "it is a requirement for [timberland owners] under the Forest Practice Act to restore after harvest. Herbicides have been validated through science as an important tool in ensuring reforested trees will grow successfully… However, we can offer to do this via ground application rather than by helicopter," the letter said. "This was [in] large part decided based on concerns over protesters. It will cost us an additional $15,000 to $20,000 to switch to ground application."
The company's notification in early August to use a helicopter to spray seven parcels in the watershed with weed-killing herbicides alarmed the Seal Rock Water District, many of its customers and residents in the valley. "It is a relief to know that Mr. Nymark has foreclosed the option for now anyway for aerial application of herbicides," the District said Tuesday. Over the last month the water district learned that the application of herbicides has been going on for many years, and that backpack spraying seems to be a safer method — although it still impacts the environment.
Over the past month, our legislative office has worked to communicate community concerns to Mr. Nymark, to help residents understand current laws and their options to provide feedback, and to keep constituents informed about new developments.  In addition to this newsletter, we've sent three email updates to everyone who has contacted us about spraying and met with residents, elected leaders, the water district, farm and industry groups, and environmental organizations.
I'm pleased Mr. Nymark heard our concerns and changed his plans. I believe backpack spraying in this instance is an improvement over aerial application. I'm hearing relief from some residents that concentrated ground spraying will reduce herbicide drift, and concern from others that any spraying is problematic.
I expect the discussion of herbicide use in our watersheds will continue, particularly in light of this recent Beaver Creek situation. It is important to understand what steps the legislature has been taking to protect our drinking water.
Oregon has a long history of progressive forest protection laws and was the first state in the nation to enact a comprehensive forest practices law. The most recent update happened in 2020 and was the most comprehensive overhaul of forest practice rules in fifty years resulting from a lengthy and collaborative effort between the timber industry and environmental groups, known as the Private Forest Accord. Like with any compromise, parties on all sides had some disappointment.
As a result of the negotiations leading to the Private Forest Accord and Senate Bill 1602, Oregon is the only state to require 300-foot buffers around homes, schools, and drinking water intakes for helicopter pesticide applications, and is the only state with an electronic notification system for real-time communication of helicopter pesticide applications to neighbors within a mile of planned applications. Additionally, all streams that have fish in them receive a 75 to 110-foot no-harvest and herbicide buffer. Very small streams that aren't big enough to support fish receive a 50-foot buffer to protect stream temperature and water quality.
The Accord means Oregon has the most stringent water protection of any West Coast state and a unique state-of-the-art electronic neighbor notification system. I've been urged to consider additional changes and more autonomy for local jurisdictions. The legislature is not currently in session and any changes going forward will require the same kind of thoughtful negotiation as the last review.
For more information on current pesticide use regulations and water protection resources, see this FAQ put together by several of our state agencies.
Last week I visited the Waldport Chamber of Commerce to celebrate the opening of a new business and also the commitment of state funds for a $2.2 million sewer extension to serve industrial lands inside the city which will include a new county animal shelter.
Working with Waldport leaders like City Manager Dann Cutter, we've brought $4.4 million to the city for water infrastructure improvements.
Earlier in the week, it was my honor to speak at the dedication of the Gladys Valley Marine Science Building in Newport. The building opened in 2020 in the midst of a pandemic and the same week as devastating local wildfires. We waited three years to properly commemorate a critically important addition to the Central Coast.
"Today we are dedicating this beautiful building", I said. "The most seismically and earthquake resilient – state of the art, state of architecture, state of engineering – structure of its kind". I added, "But let's remember that while we dedicate a building today, the people who work here are dedicated this day and every single day to addressing the future of our oceans and the science of water warming, acidification, hypoxia, marine life health, and rising tides that comprise the global climate challenge."
Friday, Susan and I had some fun at the Newport Symphony Orchestra Gala. I was asked to work the crowd as auctioneer and good money was raised for a remarkable endeavor. It continues to amaze me that a city of 10,000 people boasts a full symphony and music season that any major city would be proud of. Our entire district benefits from the "Orchestra at the Ocean" and similar arts and culture programs.
And Saturday I departed on a six-day trade mission to Taiwan to explore new economic opportunities with Oregon's largest trading partner. As co-chair of the Transportation and Economic Development Committee, I'll join legislators from Oregon and Washington.
Scheduled appointments include:
Mr. Jason Ma, Deputy Director-General, Department of North American Affairs, Ministry of Foreign Affairs
Dr. Chi Chung Chen, Minister, Ministry of Agriculture
Mr. Eugene Chen, Director-General, International Cooperation Department, Ministry of Economic Affairs
Dr. Kao Hsien Liao, Deputy Director-General, Department of International and Cross-strait Education, Ministry of Education
Chen-Hsiang Yao, President, Yulon Motor
Elina Lee, Executive Vice President, Taiwan External Trade Development Council
Mr. Trust Lin, Deputy Director-General, Tourism Bureau, Ministry of Transportation and Communications
Meeting with American State Offices Association
Briefing at the American Institute in Taiwan
Tour Taipei 101 Financial Center
Mr. Chin-Shui Shih, Director, Office of International Cooperation, Ministry of Health and Welfare
This is definitely a working trip and not a vacation. I should also add that no tax dollars are being spent on the mission. I'll report back next week on how the effort went.
Until then, enjoy our spectacular autumn weather, but do take care with water and fire as it has been a long and dry summer.
email: Rep.DavidGomberg@oregonlegislature.gov
phone: 503-986-1410
address: 900 Court St NE, H-480, Salem, OR, 97301
website: http://www.oregonlegislature.gov/gomberg