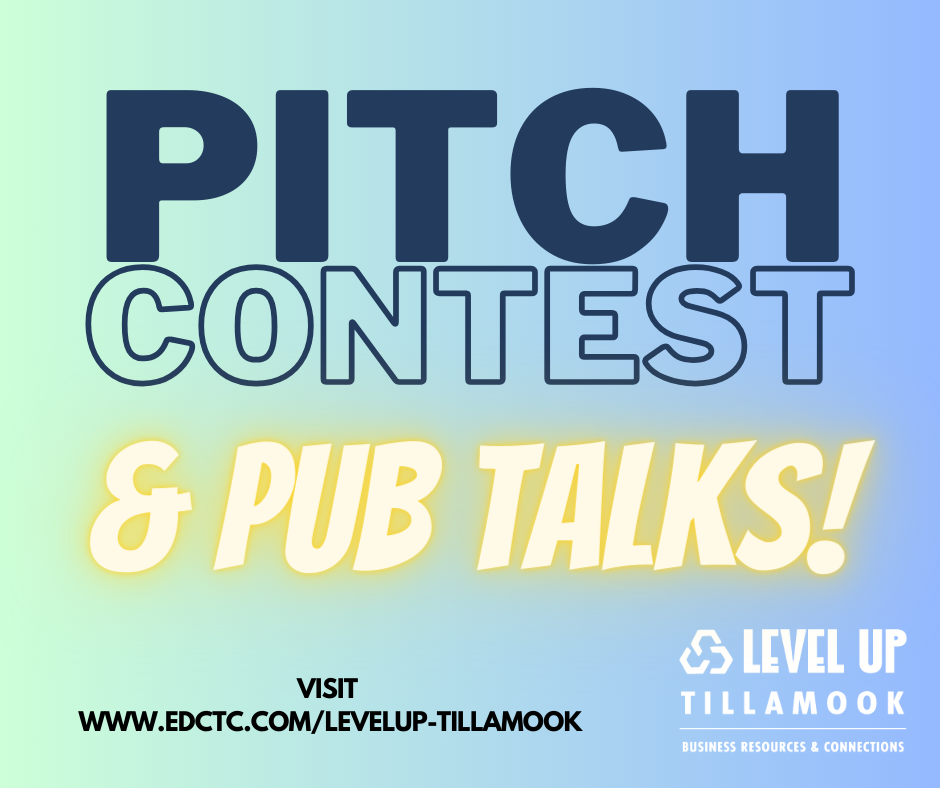 By Representative David Gomberg, House District 10
With the 2022 session now fully a week behind us, I'm back in the district and enjoying a robust schedule of forums, fundraisers, ribbon-cuttings, and meetings.
For an interesting perspective on the session, from members of two different parties and two different chambers, please join Senator Dick Anderson and I for our end of session virtual Town Hall Thursday, March 17th at 5:30 pm. I will be discussing in more depth the investments and policies of our February session as well as my focus during interim. Let's talk about economic recovery, environmental protections, a strong education system, housing affordability and more. Bring your thoughts and questions to share!
Saturday evening – the day after adjournment – it was my great pleasure to co-host the Pearls of Wisdom fundraiser for our Oregon Coast Community College.
Pearls is an annual event of the College Foundation where I serve. We raise money for local programs like nursing, teaching, welding and aquarium science. And we fund scholarships for our remarkable local students.
I've taken part in commencement ceremonies for a number of years. I've seen the faces of the graduates and their families. I'm absolutely convinced that community colleges change lives and communities for the better.
Thanks to everyone who made Pearls a resounding success this year! I'm looking forward to next year when we can do "live" again instead of remote.
Your Oregon legislature continues to change dramatically as members choose to retire or seek other office. Three members of the House, Travis Nelson of Portland, Nathan Sosa of Hillsboro, and James Hieb of Canby were sworn in at the start of the short session to fill vacancies. When the new Oregon House takes office for the long session on January 9, 2023, a third more of its 60 members will be new. The current lineup is 37 Democrats and 23 Republicans
Nine are retiring: Democrats Karin Power of Milwaukie, Rachel Prusak of West Linn, Jeff Reardon of Happy Valley, Sheri Schouten of Beaverton, Barbara Smith Warner of Portland, Marty Wilde of Eugene and Anna Williams of Hood River, plus Republicans Duane Stark of Grants Pass and Jack Zika of Redmond.
Six are running for the Senate: Republicans Daniel Bonham of The Dalles, Cedric Hayden of Fall Creek, Raquel Moore-Green of Salem and Suzanne Weber of Tillamook, plus Democrats Wlnsvey Campos of Aloha and Mark Meek of Gladstone.
Three are running for the new 6th District seat in the U.S. House: Democrats Teresa Alonso Leon of Woodburn and Andrea Salinas of Lake Oswego, and Republican Ron Noble of Carlton.
Two interim appointees, Republican Jessica George of Keizer and Democrat Chris Hoy of Salem, chose not to run. The other six are seeking full terms of their own.
The Senate will not see quite the same turnover as the House, although there are notable departures. The current lineup is 18 Democrats, 11 Republicans and one Independent.
President Courtney is retiring after 24 years, plus 14 years in the House, for a record 38 years overall. Democrat Lee Beyer of Springfield racked up almost 15 years — 12 of them in his current position — plus another seven years in the House. Republican Chuck Thomsen of Hood River is leaving after 12 years.
The appointed successors to Democrats Ginny Burdick of Portland and Betsy Johnson of Scappoose — both of whom resigned last year — chose not to seek full terms. Chuck Riley of Hillsboro stepped down early and was replaced by Janeen Solman.
Governor Kate Brown is also retiring after almost two full terms. A record number of candidates filed for the major-party nominations for governor. When filing closed Tuesday, March 8, 17 Democrats and 19 Republicans had qualified for the May 17 primary ballot.
In Oregon, we help keep public spaces litter free by providing a $0.10 refund for qualifying beverage containers. And I'm pleased to report that under SB 1520, Oregon's iconic Bottle Bill is being expanded to include wine cans. Eventually I'd like to see the recycling program focused on the type of container rather than the contents of the container. If it looks like a bottle or can that can be recycled, you should be able to recycle it!
If you return your cans and bottles as I do, you'll be pleased to know a second Bottle Drop location has opened on the Central Coast.
At larger centers, Bottle Drop offers lots of sorting machines, helpful staff, and the option of 24 hour bag drops. Smaller facilities just accept the bags.
At the new center in Lincoln City, you can sign up at the kiosk in Safeway. Open an account and pick up bags. Green bags put redemption money in your personal account. Blue bags transfer the funds to your designated non-profit. The bag drop location is on the east side of the building.
When you redeem your refunds at participating grocers, they give you a 20% bonus. Additionally, you can save for education by linking your BottleDrop account to an Oregon College Savings Plan account.
Bottle Drop makes recycling quick, clean and efficient. We have really enjoyed the convenience of the Green and Blue Bag programs at the Newport Redemption Center, and I've been working to get them to Lincoln City as well. I'm very excited for our residents in North Lincoln and South Tillamook, who will now have access to the bag programs much closer to home!
Click here for more information on the new location.
While there are a few political and procedural issues that need to be worked out, Congress is poised to take up and pass the FY22 Omnibus Appropriations Bill in the coming days.
Here is a chart that shows funding received for Oregon ports so far this year – this includes funding in the Omnibus Bill, as well as funding that was included in the work plans released earlier this year for the Infrastructure Investment and Jobs Act (IIJA) and the FY21 Disaster Relief Supplemental Appropriations Bill.
We are continuing to advocate for additional funding for Oregon.
The Coastal Caucus will be reaching out to our Congressional delegation and Governor Brown in the coming days to coordinate on advocacy for the USACE work plan process and pressing Corps leadership to provide funding for those projects that have not yet received funding this year.
We have a growing and increasingly serious problem with European Green Crabs in Oregon coastal waters.
Green crabs are predators and ecological engineers. They can decimate cockles, mussels and urchins. In addition to feeding on young Dungeness, their habit of sifting through sandy sediment in search of food is lethal to the eelgrass meadows that are to numerous ocean creatures what old-growth forests are to myriad on-land species.
Green crab numbers have reached a critical point where we can begin to expect negative impacts on surrounding coastal and estuarine habitat and other organisms. One proposal expected to be approved as early as this spring calls for increasing the number that recreational crabbers can take in any given day. Currently, that number is 10 – two less than the number of native Dungeness crab that constitute a day's "limit."
While no new number has yet been agreed upon, state officials and marine biologists are looking at something close to 35.
Since adult green crabs are considerably smaller than Dungeness, a limit of only 10 doesn't leave anyone who catches them much to work with. But since Green Crab are fine to eat – several cookbooks devoted to Green Crab recipes are on the market – the idea is to set the daily limit high enough to make catching them worthwhile. The list of recipes includes ramen soup, pozole, fried rice and more.
Thursday I stopped by the Grand Opening Ribbon Ceremony of Sea.Renity Boutique.
I talk all the time about small business – people using their experience, their creativity, and their raw economic courage to start a new enterprise, create jobs, and make their communities stronger, better, and more interesting. I'm delighted to welcome Sea.Renity! That's Jen behind me with the big smile in the photo below.
This past session we worked to create an economy that works for small business and working families. We worked to make sure those businesses have the capital and funds they need to grow, investing in skills training, reducing barriers to people starting and expanding business, and requiring large corporations to pay their fair share. We also took steps to drive down the cost of living so people don't have to break the bank to afford everyday essentials like child care. That way, parents don't have to choose between joining the workforce or staying home to take care of their kids.
We're doing our part in Salem. You can be part of the solution too by buying and spending locally. Together we can help support our local economy.
Language is a thing of heritage. You lose a language, you lose a culture. That's why I'm so very pleased to support efforts to revive the Kalapuya language.
The Kalapuya are a Native American ethnic group, which had eight independent bands speaking three mutually intelligible dialects. The Kalapuya tribes' traditional homelands were the Willamette Valley of present-day western Oregon, an area bounded by the Cascade Range to the east, the Oregon Coast at the west, the Columbia River at the north, to the Calapooya Mountains of the Umpqua River at the south.
The Kalapuya people have lived in western Oregon for close to 15,000 years, once occupying more than a million acres in the Willamette and Umpqua valleys. Kalapuyans were mentioned in Lewis and Clark's journals, although the Corps of Discovery never crossed paths with them. The first documented Euroamerican contact came by way of fur traders in 1811.
Today, most Kalapuya people are enrolled in either the federally recognized Confederated Tribes of the Siletz or the Confederated Tribes of the Grand Ronde.
Thanks to $10,000 raised through GoFundMe, the first run of 100 dictionaries was printed in December. Each four-volume set contains more than 3,000 pages and weighs 20 pounds, with two books of English-Kalapuya translations and two of Kalapuya-English. Dictionaries are just one part of the revival and preservation effort. The Confederated Tribes of Grand Ronde's cultural preservation department is creating a digital archive of Kalapuya language materials.
As you can see, I'm back in the district and fully immersed in a daily schedule of local events. In the coming days, I will meet with the Waldport Chamber of Commerce, address the League of Women Voters, join weekly Tillamook Update calls, address the Lincoln City Chamber, and drop in on a variety of ribbon cuttings and special events.
Please note that starting next week, we will be changing the process and hosting of our weekly email newsletters. They will be coming from Constant Contact and not GovDelivery. If you don't hear from me, please check your spam filters. I write these updates myself each week, want them to reach you, and so very much appreciate you reading.
Warm Regards,
email: Rep.DavidGomberg@oregonlegislature.gov
phone: 503-986-1410
address: 900 Court St NE, H-480, Salem, OR, 97301
website: http://www.oregonlegislature.gov/gomberg