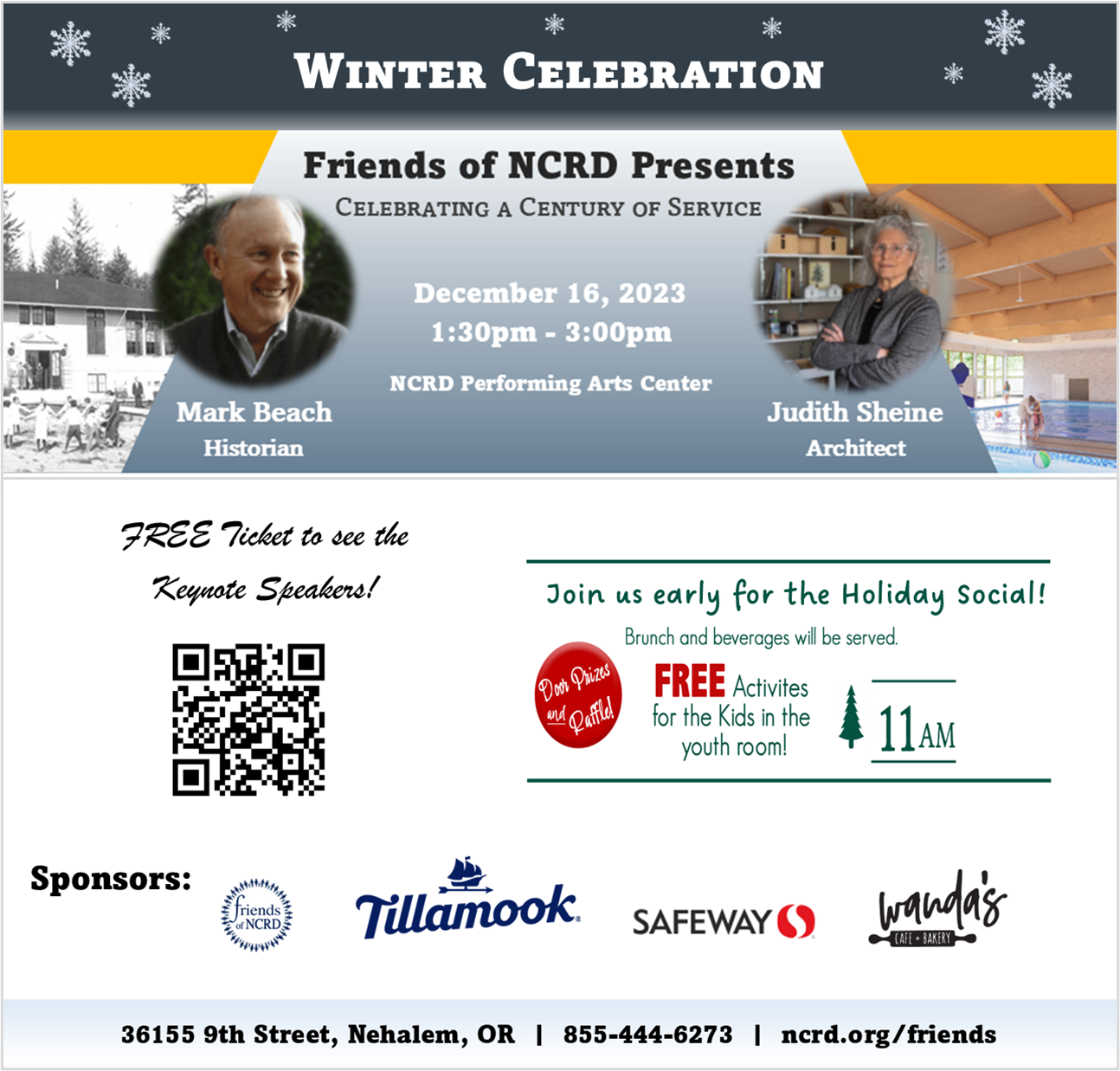 By State Representative David Gomberg, House District 10
Hello Neighbors and Friends,
Let's begin today with something fun.
Many of you know that for over 30 years, Susan and I built a kite business. We designed, manufactured, did wholesale, online sales, and opened three retail stores. For several years I was president of the International Kite Trade Association. And we also did performances around the world with our larger inflatable show kites.
We were pleasantly surprised recently to discover a billboard in Lincoln City showcasing our kites. The image is a placeholder, encouraging businesses to "advertise here". We had nothing to do with the ad, but all of the kites shown were made by us! In fact, working in the lower corner of the picture you can see Susie, a friend, and me.
Kite festivals return to Lincoln City next weekend.
Incidentally, driving east through Grand Ronde you will encounter a different billboard featuring our kites. And no – we aren't getting any commissions….
On a much more serious note, I completed a series of Cascadia Rising exercises last week.
On the Lincoln County Commons Monday, we reviewed a number of emergency services from Community Emergency Response Teams (CERT) and water filtration, to mobile command, search and rescue, and medical support.
Tuesday I took part in table top discussions with first responders, agencies, and emergency support at the Newport Armory.
I continue to believe that the coast is more aware and better prepared than most of Oregon for natural disasters. I have often told the story of how having a go plan and a go kit intended for earthquakes saved precious time when we received an unexpected evacuation order during the Labor Day Fires. But we need to evolve, improve, and better prepare. To that end, I'll be introducing legislation in January to brief students each year on disaster preparation. I hope they will bring that education home and better prepare their families.
A major concern is that when Cascadia lands on us, bridges up and down the coast will be lost and highways to the valley will be unusable. Centralized support like I saw during the Rising exercise are critical. But we need t work to better prepare each and every community along the coast to survive and recover. This realization could not have been more clear when I reviewed mapping illustrating the state of our transportation network one year after a major earthquake.
You can listen to a podcast of the Yachats Community Preparedness Fair and Town Hall online.
Southern Tillamook County will well remember the problems that evolved over 2021 as Facebook worked to site and complete a telecommunications cable in Tierra del Mar. As a result, I authored and passed HB 2603 to require telecommunications companies to file specific plans with the state for the removal of drilling equipment and the cables themselves when they are no longer in use and  put a financial guarantee in place to ensure the proper cleanup and removal work gets done.
I recently met with representatives from Amazon Web Services who now plan to bring a cable ashore south of Pacific City and run inland along Highway 6. The landing will require permits from State Lands as it crosses the Oregon territorial seabed, State Parks as it tunnels under the beach, and Tillamook County for work on land.  This new proposal will be subject to the requirements of HB 2603 and hopefully will be a smoother and more productive process for all involved.
One result will be the opportunity for improved broadband access throughout the area.
Amazon Web Services has agreed to host two community open houses next week. The events are open to the public and an opportunity for community members to learn more about subsea cables, this specific cable landing site in their community, and how it will enable a new fiber path and increase connectivity options for Oregonians.
Join me on Monday, June 27 at the Kiwanda Community Center in Pacific City to learn more about the Winema subsea cable landing. The subsea cable project team will be onsite to answer any questions on the project and hear feedback from the community. Hope to see you there!
Speaking of broadband, do you want faster internet?
Yeah…we do too.
Oregon has an opportunity to receive as much as $800 million in federal funding to solve Internet access gaps across the state. Local community leaders need data that shows where residents have slow or no Internet to secure this funding and distribute it to the places that need it most. Help us spread the word by asking your friends and family to take the speed test.
Help ensure that everyone in our community has access to fast, affordable Internet. Click the picture above or visit this link to take the one-minute speed test. Don't worry – all your information is kept confidential and private.
The test is straightforward and should take no more than 1-2 minutes.  The goal is to reach as many Oregon households as possible – particularly those in remote and rural locations – to take this short speed test from their homes this summer and early fall.
Faster Internet Oregon is a coalition of nonprofits from across the state, including Oregon Economic Development Districts, SpeedUpAmerica, and Link Oregon, that are working to ensure faster, more affordable Internet for all Oregon residents.
For questions, contact info@FasterInternetOregon.org.
The June celebrations continue, with many Pride Month events next week and Juneteenth this past weekend.
Juneteenth commemorates the emancipation of enslaved peoples in the U.S., while also celebrating the dignity, freedom and contributions made by Black Americans. During the 2021 Legislative Session, we passed HB 2168 unanimously, formally establishing Juneteenth as a state holiday here in Oregon.  This year, Oregon's official holiday falls today, on Monday, June 20th.
It's wonderful that the pandemic has abated enough to allow the public celebrations to return. Both of these events are especially important this year, as we find ourselves confronting efforts to subvert the slow, hard-fought progress that has been made in equity and justice for our LGBTQ+ and Black communities.
I hope that these celebrations will lead to further commitment to continued progress and a refusal to accept this pushback. It's crucial that we continue to educate ourselves about past and present inequities and do what we can to remove them.
During the interim period between sessions, legislators generally take time to visit different facilities, businesses, schools, and other sites in their district to get a first-hand sense of their purposes, methods, and challenges.  Getting this kind of perspective can help prepare us for potential legislation in the next session that might affect these entities.
But it's also an opportunity for us to get a first-hand glimpse at other parts of the state, ideally as guests of the legislators who represent those areas. That experience can be especially valuable when the host legislator is from a different political party. It's frequently an opportunity to see things from a different perspective, learn from that, and share that information with colleagues and constituents back home.
This past week, I had the opportunity to go to Eastern Oregon for a few days. I was attending the Eastern Oregon Economic Summit in Hermiston. The Summit included tours of the area focused on agriculture and water, forestry, workforce development, and housing.
Then on Friday there were presentations and breakout sessions on a variety of topics affecting Eastern Oregon. Senator Merkley was there in person, reporting on various current and potential federal investments into this region.  Bob Whelan from EcoNorthwest helped put our current inflation challenges into perspective. Gubernatorial candidates Tina Kotek and Betsy Johnson (and Christine Drazan via pre-recorded video) were there to answer questions and introduce themselves to the Eastern Oregon audience.
But I will say (humbly) that the high point of the day was the panel of legislators — House and Senate, Democrats and Republicans — commenting on the importance of working together to solve problems. There was actually no set topic for the panel, but that was the theme that was repeated by each legislator as the mic was passed down the row. The very fact that seven Westside D's had driven over to join their four Eastside R colleagues made a strong impression on the audience. Here's a nice write-up on the session from the East Oregonian.
From Left to Right: Sen Kayse Jama (D-Portland), Sen Michael Dembrow (D-Portland), Sen Lynn Findley (R-Vale), Sen Janeen Sollman (D-Hillsboro), Rep Bobby Levy (R-Echo), Sen Bill Hansell (R-Athena), Sen Elizabeth Steiner Hayward (D-Portland), Rep David Gomberg (D-Lincoln City), Sen Lew Frederick (D-Portland), Rep Ken Helm (D-Beaverton), Rep Greg Smith (R-Morrow).
Thank you to Senator Dembrow for the photo and much of this commentary.
I have written in these columns before about the prospects and problems for wind energy farms off the Southern Oregon Coast. These proposals from the federal government have serious local consequences since they are within prime fishing areas for our Newport based commercial fleet.
Coastal legislators have organized six listening sessions from Brookings to Astoria. And last week, BOEM – the Bureau of Ocean Energy Management – held three of their own hearings. I testified Wednesday in Newport.
I reminded the panel that the Oregon legislature had passed HB 3375 essentially saying, if we're going to do it here, let's make sure we understand what it is we're doing, who is affected, and what the consequences might be. The federal government is moving too quickly and without regard for Oregon's stated intent and desire.
I added to the record a letter from the Coastal Caucus' asking the Bureau to reconsider many parts of its current leasing process, including conducting environmental and economic studies for the selected farm areas, considering new areas further out at sea and overall, to slow down and better listen to and address the public's concerns.
This process continues to evolve. I have spoken directly to Senators Wyden and Merkley and will meet with Governor Brown this coming week. As I have said before, I support renewable energy. But we must guard the larger environment and mitigate or avoid consequences to our coastal industries and communities.
The coming week has fewer public meetings and more zoom calls and coffee or lunch briefings.
Yesterday I was able to tour the new Pelican Brewpub in Gleneden Beach. Earlier today I was on Hotline with Yaquina Broadcasting and tomorrow will be part of the weekly update on KTIL radio. Thursday I join a Wildfire Preparation Town Hall in Philomath. And Saturday I'll celebrate Pride in Lincoln City.
Our damp spring seems to be stretching well into "Junuary" and we're all yearning for some sustained sunshine soon.
email: Rep.DavidGomberg@oregonlegislature.gov
phone: 503-986-1410
address: 900 Court St NE, H-480, Salem, OR, 97301
website: http://www.oregonlegislature.gov/gomberg