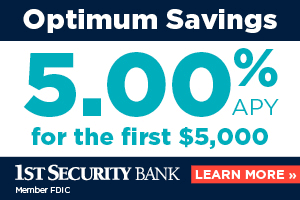 By Representative David Gomberg, House District 10
Hello Friends and Neighbors.
Over the past few weeks, it seems my newsletters have focused on wildfires, COVID, and the partisan challenges in our state capitol. This week I wanted to try something a bit different.
We live in a wonderful place. And it is no surprise that the rest of Oregon comes to our district to play, vacation, and relax. But too often we focus only on our beaches when there is really so much more to offer here. We enjoy a remarkable music, art, and culture scene. Nearly every community boasts a vibrant farmer's market. And a growing network of hiking, biking, and kayaking trails and waterways offer an opportunity to get off the sand and into the coastal woods.
Let's celebrate all of that!
On
Sunday
 I spoke at the dedication of the Ernest Bloch Memorial Wayside. 
Bloch
 was a world-renowned composer who called Newport home. The gathering gave me an opportunity to talk about the nexus of community livability and cultural tourism.
Friday, Susie and I were in Newport for the opening of the Oregon Coast Jazz Party. It was classy. It was fun. It was sensational! A sizzling line-up of great Jazz artists from around the nation had again come to the Central Coast. Two weeks earlier, the Newport Symphony "Orchestra at the Ocean" opened their 2021 season. But how does a small town of 10,000 people support this world class music?
Throughout the summer, Art, Oysters and Brews celebrated in the streets of Toledo and partnered with the Toledo Art Walk. The Lincoln City Cultural Center hosted gallery receptions along with wonderful small concerts and an art show on the lawn that presented hundreds of paintings stretching half-a-mile long. The Newport Visual Arts Center has public art exhibition space and art education programs maintained by the Oregon Coast Council for the Arts. Again, how do small communities pay for all of this?
And of course, the Siletz Bay Music Festival assembled a collection of world class musicians for a series of concerts over the course of two weeks in North Lincoln County. Meanwhile our local breweries, restaurants, and cultural centers continue to offer small concerts and jam sessions. I'm thinking Tom Grant in Depoe Bay or Michael Allen Harrison at the B'nai B'rith Camp or jazz jams at Cape Kiwanda. How do these events featuring big names in small towns remain profitable?
My point is that our communities could not afford or acquire such talent without community commitment and the support of visitors. Cultural tourism is a significant part of our local economy. And it enhances quality of life and livability for those of us here all year round. Importantly, many of these programs, from the Symphony on July Forth, to Siletz Bay concerts, to art walks and galleries are free. Culture is not just for the well-to-do, but for everyone!
After far too long being shut in and closed down, let's welcome these opportunities. Because there are special things going on all around us and good people helping make them happen.
A small group gathered in North Newport Sunday to celebrate Ernest Bloch (1880-1959) who lived and composed on the Central Coast.
With our district evolving further east to Philomath, I was reminded on Saturday that we are practically close enough to OSU to park and walk to the games. Athletic contests aside, the link between OSU-Corvallis and OSU-Newport is also evolving in important ways.
I'm a true-believer in the importance of ocean science. When I talk about acidification or hypoxia, people's eyes often glaze over. But when I shift to changes in the crabbing season, diminished salmon runs, or starfish and oyster larvae die-offs, they sit up and listen. Of course, it is all part of the same conversation.
I'm also a believer that the Hatfield Marine Science Center is quickly becoming the leading institution of ocean science on the planet. And I don't believe that is an exaggeration. If we are going to eventually address the affects of climate change on our oceans, the work being done at Hatfield will lead the way.
At the same time, the new Marine Studies Building allows Hatfield to build capacity, a diversity of labs, and grow student programs anchored on the Oregon coast. I was a strong and vocal advocate for this important expansion. Hundreds of new students will eventually come to the central coast, which by-the-way, may help reduce the number of help-wanted signs for part-time jobs. And this brings me back to the topic of athletics in Corvallis.
Saturday afternoon, I drove over to OSU with Hatfield Director Bob Cowan to meet informally with Interim President Becky Johnson and other campus leaders. Ostensibly, the purpose of the visit was to watch the Beavers win a pivotal, historic game over Washington, 27-24. But of course, I took every opportunity to advocate for the critical housing those students will need. I believe there is progress on the horizon.
Affordable housing remains a major problem up and down the coastline, challenging people who want to work – or study – here but can't find a place to live. I continue to see new investment and new construction. But we still have a long way to go.
By-the-way, for the first time in OSU history, the Beavers are alone atop the Pac-12 North standings.
Note my OSU Newport sweatshirt!
I have also written in these newsletters about the weekly farmers markets that grace almost every town in our district. One constant at those markets are booths representing our small coastal wineries.
As a coastal representative, I've found myself over the past few years in the unexpected position as one of the leading legislative voices for protecting our Oregon wine industry. The story goes like this.
I was perusing the wine section at our local grocer when I came across a display for the "Oregon Coast Pinot Noir". That struck me as odd since we don't grow any pinot grapes at the Coast. On closer inspection, I read that the grapes came from the Willamette, Umpqua, and Rogue Valley regions of the Oregon Coast. Geographically of course, that is completely misleading. And finally – wait for it – the bottles said the wine was vinted in California!
For a number of technical and legal reasons I won't go into here, this was wrong on a number of levels. I went to the media, I introduced legislation, and I filed complaints with the OLCC.
Last week, California wine producer Copper Cane was fined $50,000 for labeling violations. They also agreed to ensure the wines they import into Oregon comply with state labeling laws. The OLCC said the $50,000 settlement was one of the largest ever for the agency.
Oregon has invested in our wine industry over the past few decades with very positive results. That investment and well-earned reputation must be protected. According to the Portland Business Journal, "Rep. David Gomberg, a Central Coast Democrat, was one of the loudest and most persistent voices in the fight, along with Jim Bernau, founder and CEO of Willamette Valley Vineyards."
Over the past few days, it has been my pleasure to speak live and in person with members of Chambers of Commerce from both Lincoln City and Newport. (I'll meet with Pacific City/Nestucca on Tuesday.) Chambers are a critical part of our diverse economy and I always enjoy meeting with members and answering their questions.
There is another busy week ahead around the district. I'll keep the report this week brief and upbeat. I trust you are all embracing our spectacular Fall weather and sunsets. Thanks as always for reading.
Senator Dick Anderson and Representative David Gomberg review the regular and special legislative session of 2021 with the Lincoln City Chamber.
email: Rep.DavidGomberg@oregonlegislature.gov
phone: 503-986-1410
address: 900 Court St NE, H-480, Salem, OR, 97301
website: http://www.oregonlegislature.gov/gomberg