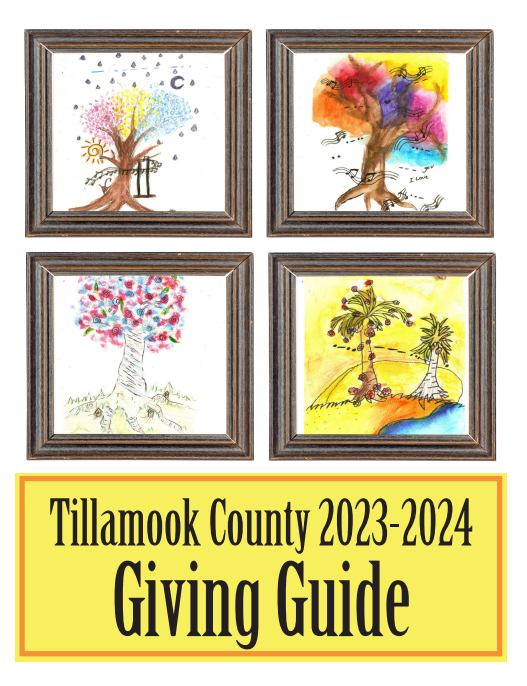 By Representative David Gomberg, House District 10
By now you should have received your ballot for the upcoming election. If you haven't received your ballot, contact your local County Elections office.
Voters in any county can visit the Oregon Secretary of State's Office website at oregonvotes.gov and click on the My Vote tab to check the status of their ballot. Enter your name and date of birth. The site will tell you whether a ballot has been mailed out, and, once filled out and returned, if your county elections office has received it.
When a county elections office receives your ballot, they compare the signature on the outside to the signature they have on file for you. If there is an issue with signature confirmation, a voter will receive a letter from their county elections office asking them to "cure" the discrepancy. Voters have up to 14 days after Election Day to confirm their signature and have their vote counted.
Ballots are not opened until election day. And no one will ever know how you have voted. But records are public of who has voted. Campaigns keep track of that information and in the final days of an election, focus mail, phone calls, and texts on people who have not responded yet. Vote early and make the calls stop!!
You have until November 8th to get your ballot in. As a result of legislation we passed last year, your ballot no longer needs to be received by that date. It does need to be dropped off in an official ballot drop box or postmarked by 8 pm that day. Locate a drop box near you here. Again, you can easily track your ballot at the Elections Division's MY VOTE website.
After 8 pm on election day, results are released by county offices and compiled by the Secretary of State. The numbers are updated as more information becomes available. You can go to your county elections web page to see local results and to the Secretary of State site to see statewide results as they come in. Remember that some races include more than one county so the SOS page is the best place to see results for legislative, judicial, and statewide contests.
Not all ballots will be available for counting on election day. Some may still be in the mail and some will need signatures verified. So results of close elections may not be available for several days after the 8th. Final election results are not certified and released until 30 days after the election.
You can read more about the safety and security of Oregon Elections here.
Love it or hate it, Daylight Saving Time ends at 2 a.m. Sunday, November 6, 2022. It's the time of year when we're all gifted an extra hour of sleep on a Saturday night.
Whenever we change clocks, my mailbox fills with complaints. A 2019 Oregon law would move the state (minus Malheur County which observes Mountain Time) to permanent daylight time once Congress approves, as long as California and Washington pass their own laws making daylight time permanent. Keeping the entire west coast on the same time makes sense. Washington passed its own law in 2019, but California has been slow to act.
Meanwhile, the federal government is advancing a measure that would make daylight saving time permanent across the United States next year.
The popular push for permanent Daylight Saving Time is mostly based on the opinion of many experts that time changes are actually dangerous, increasing rates of things like car accidents and heart attacks.
In any case, until the federal government allows the big change to one uniform time or Oregon, Washington, and California agree to a regional change, we'll be turning the clocks forward again next spring. For those who like to plan ahead, that date will be March 12, 2023.
Oregon, after years of preparation, is set to start collecting contributions from businesses and employees for a new state program of paid family and medical leave.

If you are ill, have a new baby, or have lost a loved one and need extended time off from work, should you lose your job? Conversely, should your employer be required to keep paying you while they also need to hire a temporary replacement? Those are the difficult questions the Oregon legislature considered in 2019 when we adopted HB 2005, the Paid Family and Medical Leave Insurance (PFMLI) Equity Act.

The measure created a program similar to Unemployment Insurance called Paid Leave Oregon. Employers and employees contribute to a fund which workers can draw from when they take qualifying leave. Those contributions are capped at 1% of wages.

All Oregon employers must allow employees to take up to 12 weeks of paid leave off in a year to deal with qualifying life events. Contributions are scheduled to start January 1 and benefits are scheduled to be available starting September 3, 2023.

Qualifying circumstances include:
Injury, illness, or some other serious health condition that requires medical leave.
Birth, adoption, or foster placement of a child.
To care for a family member with a serious health condition.
Safe leave to seek medical, legal, or law enforcement assistance to address an incidence of domestic violence, harassment, sexual assault, or stalking.
To be eligible for benefits, an employee must have:
Earned at least $1,000 in annual wages.
Contributed to the PFMLI fund.
Experienced a qualifying event necessitating leave.
Current Oregon employment.
Submitted an application for benefits.
Not already exceeded their maximum paid leave and benefit amounts.
No current disqualification from benefits, such as being eligible to receive workers' compensation or unemployment benefits.
Benefits will be provided as follows:
An employee's weekly benefit amount is capped at 120% of the state average weekly wage (approximately $1,254) with a floor of 5% (approximately $50).
Employees who earn less than or equal to 65% of the state average weekly wage (approximately $679) will receive 100% of their average weekly wage.
Employees who earn more than 65% of the state average weekly wage will receive 65% of the state average weekly wage plus 50% of the amount by which the employee's average weekly wage exceeds the state average weekly wage.
Do NOT confuse Paid Leave Oregon with Oregon's Sick Time Law, which requires sick time to be provided by all employers and can be paid or unpaid depending on how many employees the company has and where the company is located. Employees may use vacation or sick time to supplement their weekly benefit amount, up to 100% of their wages.
As this proposal evolved, I sought to bring a small business perspective to the discussion. How do you find qualified, temporary replacement workers in a tight labor market? Smaller firms need to be treated differently. But excluding them means workers will migrate to bigger employers with more benefits. How do we minimize fraud? We should add the program to existing employment taxes rather than ask businesses to write another check each month.
Ultimately the proposal passed with wide support from both Democrats and Republicans. Oregon is the ninth state to pass a Paid Family and Medical Leave Act.
In advance of the upcoming Veterans Day holiday, many of our local courthouses and public buildings will be illuminated green 

November 7th

 through the 13th as part of Operation Green Light, a new national program of the National Association of Counties to support military veterans, as well as raise awareness about the unique challenges faced by many veterans and the resources that are available at the county, state, and federal level to assist veterans and their families.

"Since the tragedy of September 11, 2001, our nation's voluntary military force members, and their families, have made immense sacrifices for our safety and security," said Keith Barnes, Lincoln County Veteran Service Officer. "Similar to the sacrifices of previous generations of our armed forces, this service to country also often results in significant stress to many who served in times of war and conflict. We want to make sure our veterans and their families know that their service mattered, that we are grateful for their sacrifices, and that it is now our turn to make sure they are served by their county government and our community."

Residents and businesses are encouraged to participate by simply changing one light bulb to a green bulb. This can be an exterior light that neighbors and passersby see or an interior light that sparks a conversation with friends. By shining a green light, we let our veterans know that they are seen, appreciated, and supported.
Over the past few weeks, I've made a point to accept every invitation for candidate forums or interviews as election day approaches.

You can watch the program hosted by the League of Women Voters here.
Thursday

 I spoke at a wonderful event in Newport for the Community College Foundation. The program brought together scholarship donors and scholarship recipients. I'm always inspired to see young people and their families changing their lives and generous benefactors helping make that happen.

Here is a photo of mascot Waverly with members of the Yachats Ladies Club. The club will soon be celebrating its 100th anniversary contributing to local social service organizations and their annual scholarship fund. What's Sharking everyone!?
Highlights for the coming week include the Fisherman's Appreciation Day, 

Friday

, courtesy of the Fisherman's Wives in Newport, the Pacific City Nestucca Valley Chamber lunch on 

Tuesday

, speaking to the Oregon Offshore Wind Economic Study Technical Advisory Committee 

Wednesday

 about impacts on our fishing fleet, reviewing the importance of local infrastructure investments at the State of the Coast conference 

Saturday

 at the Hatfield Marine Science Center, and addressing the National Association of State Park Directors annual conference 

next Monday

. I'll also be visiting neighborhoods in Newport in the closing days of the election with US Senator Jeff Merkley.

That's the news for now. Be well and I'll be back next Monday.