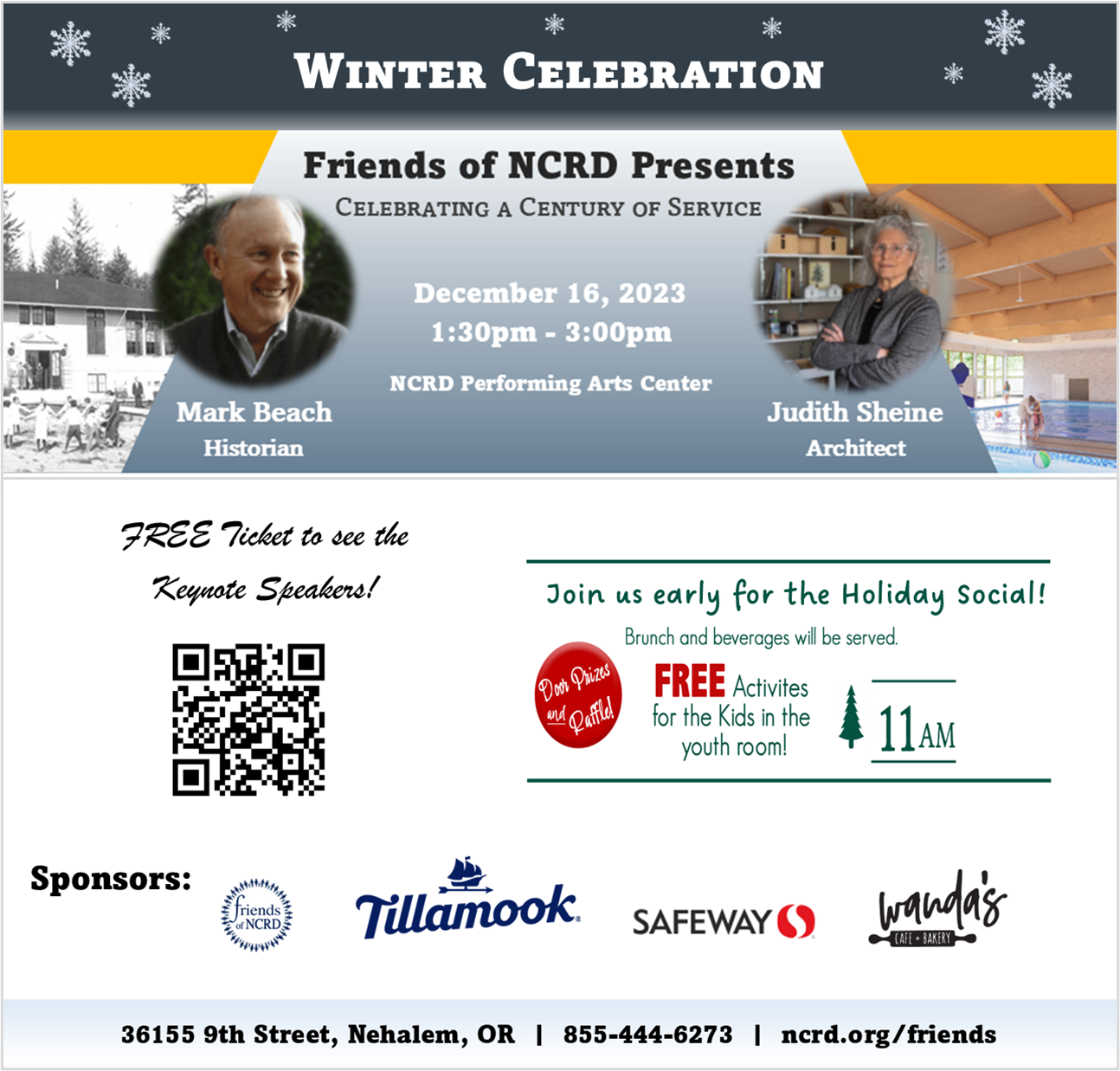 8/7/2023
By Representative David Gomberg, House District 10
Hello Neighbors and Friends,
I'm just back from La Grande and the Eastern Oregon Economic Summit.
The Summit featured industry tours, speakers, and discussion panels focused on the regional economy, federal and state legislation, and program or industry updates. Governor Kotek, Senators Wyden and Merkley, Congressman Bentz, and Treasurer Read each addressed the group.
This was also an opportunity for me to talk about urban/rural cooperation and my work on the rural infrastructure and rural economic development packages I negotiated over the past two sessions.
A dozen legislators from throughout Oregon traveled to LaGrande for the EOEC.
Hosted annually by the Eastern Oregon Women's Coalition, the Summit is for private and public sector leaders throughout Oregon interested in learning how to tap into the growth and potential of Eastern Oregon's economy. That included group sessions as well as a Housing Tour, Water Tour, Forest Management Tour, and Economic Development Tour.
The Summit was a long drive but time well spent.
I'm often asked about the Oregon Coast Economic Summit which attracted broad participation but slipped away during COVID. The Coastal Caucus is trying to organize a renewal of the event and is now talking about a March gathering after Short Session when space and staffing are not as difficult as the late summer. I'll keep you posted.
I often opine that good work of global consequence is happening every day at the research hub south of Newport. If we are going to address the climate challenge, ocean warming, acidification, fishing and energy, those advances will come from Hatfield, the Marine Science Center, NOAA and PacWave.
If you have ever stood by the ocean and watched waves roll in, curling repeatedly into the sand or sending spray sky-high against a rocky shore, you've experienced the seemingly infinite power of the ocean. What if we could harness some of that renewable energy to power our homes and businesses?
PacWaveSouth will be the first utility-scale, grid-connected wave energy test site in the U.S. When completed, PacWave will offer wave energy developers the opportunity to try different technologies for harnessing the power of ocean waves and transmitting that energy to the local electrical grid.
The ocean test site will be on a sandy-bottomed stretch of the Pacific Ocean away from popular commercial and recreational fishing reefs about seven miles off the coast of Newport. The site will have four test berths, which combined can accommodate up to 20 wave energy devices at any one time.
Science is hard to see. But work on the OSU-led wave energy testing facility is likely to be visible to residents and visitors to the area in August. Teams aboard a 265-foot support vessel Seacor Lee anchored just off the coast and additional crews at the recreation site will inspect and prepare cable conduits for next summer's planned installation of power and data cables.
The 265-foot support vessel Seacor Lee will be anchored just off Newport. Dylan Hunt photo.
OSU reports a long-term commitment to monitoring the environment, including acoustic conditions. The facility shouldn't be making noise that would affect marine mammal life or be heard onshore. Another concern is entanglement. The devices are on taut tethers and anchors so it should be very hard for marine mammals to get tangled in them.
Finally, the project is working with the commercial fishing industry. The PacWave facility is outside of established fishing areas.
PacWave South is supported by grants from the U.S. Department of Energy, the state of Oregon and other public and private entities. Oregon State's College of Earth, Ocean, and Atmospheric Sciences is managing the construction and operation of the more than $80 million facility. The ship is scheduled to arrive on Monday at Yaquina Bay and then will make its way to the PacWave site just offshore several days later.
Ocean energy is an issue of ongoing concern along the Oregon Coast. Please note that wave energy is different from wind energy and does not involve fields of large turbines. And remember that this is a testing facility and not an energy production zone. I support alternative energy development. I have concerns about how and where we do it. Doing it right begins with testing and that's what PacWave is all about! I welcome them to the District and wish them calm seas in the next few weeks while work is being completed.
Speaking of OSU/Hatfield, in June, $16.5 million in funding was approved for a 34,000-square-foot housing project to accommodate primarily upper-division and graduate students and visiting professionals and staff studying or working at Hatfield. This complex was conceived as a response to the housing shortage in the Newport area, and it will ease a portion of the local housing demand.
The complex will include 70+ studio-style apartments and a small number of two-bedroom apartments. The new housing will be a quick walk from the Hatfield campus and located outside of the tsunami zone.
Earlier today, I wrote to Pete Buttigieg, US Secretary of Transportation, in support of an ODOT request for a federal grant through the PROTECT Resiliency Planning Grant program for the Oregon Coast Highway US 101 Beverly Beach Coastal Erosion Planning and Pre-Design project.
Translation: We're trying to get money to fix erosion and the Beverly Beach Bumps south of Cape Foulweather.
The Oregon Coast Highway at Beverly Beach is rapidly deteriorating due to the combination of aging infrastructure, years of constant wave friction, and the increase in climate hazard risks. As a result, the highway's base has eroded, causing crumbling pavement and exposed guardrail posts. Built in the 1920s and 1930s, the highway is invaluable to national, state, and regional interests as it contains scenic, economic, emergency, and national defense attributes. Highway 101 is the primary transportation corridor and lifeline route for all of Oregon's coastal communities.
I told the Secretary, "It is known that climate hazards are expected to increase in frequency and intensity in the project area. Resilience planning and design to the Beverly Beach area will assist in moving forward the ultimate long-term improvements to complete the project. Without this grant, ODOT will not be able to advance in the planning, design, and eventual construction, putting recreational and commercial connections at stake for dozens of communities."
In a June newsletter, I reported that ODOT was working with Lincoln County to submit a Goal 18 exception for beachfront protection. I was especially pleased to hear that Beverly Beach is likely to be one of the first projects to get underway.
Fixing the sagging roadway and erosion will not be easy, quick, or cheap. Current estimates for a long-term fix are approximately $200 million for a several-mile stretch of highway in this area.
Meanwhile, please drive carefully and slowly.
It wasn't easy, but I managed to visit Siletz, Toledo, Newport and Lincoln City during the four hours of National Night Out. (Sorry to those events I couldn't reach without breaking speeding laws!) I saw great people doing great things for our communities and even got my face painted by Kiwanis at the last stop. That generated a lot of questions when I got home…
Susan and I toured the Phoenix Rising shelter in Lincoln City to see another example of transitional and support housing that is working to get local families off the street.
Saturday it was my honor to speak at the dedication of the Michael Gibbons mural in Toledo. Michael had that rare ability to see nature's temporary works of art and to reproduce them as paintings that would last indefinitely. He saw beauty in industrial scenes in his community. And he worked to create an art culture and an art legacy in Toledo.
I was proud to call him a friend and delighted to see him memorialized in the city he loved.
Mayor Rod Cross introduces Rep Gomberg.
In 2021, I introduced HCR 6 to recognize Michael's work and many contributions to Oregon. You can watch that presentation here.
In the next few days, I'll be meeting with the Urban League for a community conversation in Lincoln City, attending a Lincoln County Mayor's Breakfast, meeting with the Governor's Commission on Senior Services and the Coastal Caucus, and on Saturday, I'm thrilled to be the Grand Marshall of the Siletz Parade as part of the Nesika Illahee Pow-Wow.
In closing, I'll remind you that the coast range weather changes quickly and it can get hot out there. It's important to stay safe and hydrated now more than ever. Please take care by dressing light, using sunscreen, and staying as cool as possible. Watch out for heat exhaustion and heat stroke warning signs by checking for dizziness, confusion, and weakness. It never hurts to regularly check on your neighbors – especially older adults and those who may have a health condition. And make sure your pets are provided with water and shelter.
Take good care of yourselves and enjoy this remarkable place where we live.
email: Rep.DavidGomberg@oregonlegislature.gov
phone: 503-986-1410
address: 900 Court St NE, H-480, Salem, OR, 97301
website: http://www.oregonlegislature.gov/gomberg