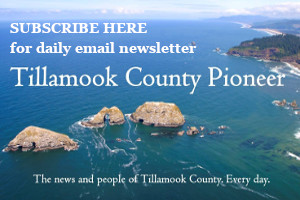 By Representative David Gomberg, House District 10
Hello Friends,
The 2021 legislative session is rolling toward adjournment at the end of June. The focus now is on finalizing agency budgets and on measures that cost money to implement. Friday morning, the Ways and Means Committee where I serve as co-vice chair passed out 49 bills for final approval. As always, meetings are broadcast and recorded. You can watch the entire work session here.
When we began the session nearly six months ago, I shared with you that my priorities were to approve a balanced budget that fairly addressed Oregon's needs, support people, small businesses, and communities impacted by COVID, and to work to recover from and prepare for wildfires.
I'd like to focus this news update on wildfire legislation.
District 10 was hit hard over the 2020 Labor Day Weekend by the Echo Mountain fires and we are only now beginning to build back. Read more about Otis recovery here. In my own neighborhood, no one who lost a home has yet been able to return. Far too many lives have been impacted in far too many ways. But there are things we have learned and things we can do to hasten recovery and reduce the potential for and consequences of future disasters.
A new manufactured home is delivered to a property in Otis, Ore., on Thursday, May. 13, 2020. Craig Mitchelldyer / AP
The fire that leveled the rural community of 3,500 people in Otis was part of an Oregon wildfire season last fall that destroyed more than 4,000 homes, killed nine people and raged through 1.1 million acres. Almost all the damage occurred over a hellish 72 hours that stretched firefighters to their breaking point.
A package of bills intended to reduce the tax consequences of losing your home, insurance benefits, and special consideration of manufactured housing have been approved and are now awaiting the Governor's signature. I was a sponsor of each.
House Bill 2607 allows school districts to waive construction excise taxes when residential housing destroyed or damaged by fire or other emergency events is replaced. The bill is retroactive to January 2020. Construction taxes became an issue following the Labor Day fires when the Lincoln County School District was informed they had no legal authority to waive the tax. They ultimately did waive the tax which averaged over $1500 per damaged property.
House Bill 2341 would allow a county tax collector to prorate property taxes following a fire or other declared emergency. Under current law, taxes are based on assessments for the entire year. Under the new law, assessments could be reduced for months after damages have reduced property value. The bill would also reduce property taxes proportional to the loss. If your house was a third of your real market value, your taxes will be reduced by a third. The bill is retroactive to July 1, 2020.
House Bill 3272 makes changes to Oregon insurance law to ensure that policies meet the needs of individuals experiencing catastrophic loss. People facing one of the worst experiences of their lives will have the protections they need to recover after a personal or widespread disaster.
First, the bill requires insurance companies to allow homeowners who otherwise are required to rebuild a burned or destroyed home within a year to request two 6-month extensions. Extensions would be granted in cases where the homeowner encounters unavoidable delays, including issues with permitting, lack of building supplies or the unavailability of a contractor. In the case when an emergency has been formally declared, all homeowners would have a minimum of two years to rebuild, with the option to request two 6-month extensions. They will also have living expenses commensurately increased to 24 months with possible extensions, and subject to policy limits.
Second, the bill requires that property insurance policies allow homeowners to rebuild at the current site, or to rebuild or buy in a new location.
Third, HB 3272 will allow a homeowner to combine coverage for outbuildings in the construction of the home. If, for example, both your home and your guest house burn down, this provision will allow you to use the combined insurance benefits to re-build your home.
HB 3219 ensures that manufactured home parks have a right to rebuild after a disaster, and it clarifies the legal obligations of tenants and park owners after disaster. In 2014 I supported HB 4038 which requires park owners to notify residents if they plan to sell the park and allows residents a opportunity to purchase it. We are seeing that opportunity used in our district now.
House Bill 2809 allows temporary siting for up to 24 months of recreational vehicles on properties with dwellings that natural disasters have made uninhabitable.
An additional package of bills are being reviewed in the Ways and Means Committee.
House Bill 3127 was approved by the House Special Committee On Wildfire Recovery where I serve. The measure would appropriate monies from the General Fund and authorize payments from lottery bonds and the State Highway Fund to cities, counties, fire districts, school districts, nonprofit organizations, private companies, and agencies for water infrastructure, telecommunications and utility infrastructure ,fire and public safety infrastructure, transportation infrastructure, and revenue replacement.
What this means for fire impacted counties like ours is critically important. The measure includes allocations for Lincoln County and Echo Mountain Fire survivors.
$15 million for septic/stormwater repairs and enhancement
$5 million for land acquisition and affordable housing
$1.8 million for Panther Creek water tank replacement
$1 million for a North Lincoln County communication and radio system
$1 million for public/private road rehabilitation
$476 thousand in financial assistance for revenue losses
$320 thousand for ongoing enhanced public safety patrols
$190 thousand for financial assistance for building and planning department staffing
This measure will be approved before we adjourn but the funding list is likely to change. The total originally proposed in the measure was over $900 million. I'll be working hard to see local funding sustained.
Senate Bill 5518 is the budget bill for the Department of Forestry. While most major agency budgets have been scheduled, Forestry is still being negotiated. The agency has faced consistent cash flow problems since at least 2015 due to its mushrooming wildfire costs and inability to quickly invoice and collect hundreds of millions of dollars in receivables, mostly from federal agencies. A new State Forester has been appointed. I've continued to argue this year that the department budget along with related policy discussions of harvest and severances taxes and the Oregon Forest Resources Institute better address wildfire resources and response.
House Bill 3160 proposes to fund more fire-fighting equipment and personnel to respond to fires in the future. We need to ramp up the pace and scale of work in the forest to thin hazardous fuels built up after 100 years of fire suppression. We need to help homeowners and landowners create defensible space. We need to restore the waterways, forests and communities where fire has wreaked havoc. To do that, Oregon must find an ongoing source of funding.
HB 3160 establishes the Oregon Wildfire Preparedness and Community Protection Fund. In simplest terms, this bill will place a surcharge of $10 on some types of property insurance policies, including homeowner, commercial and fire policies. These funds would be collected and remitted to the Department of Consumer and Business Services, and appropriated across three state agencies:
50% will be appropriated to the State Fire Marshal and used to prepare for and protect against wildfires, to develop and implement community wildfire protection plans and programs and to fund wildfire equipment, training, technology and supplies.
25% will be appropriated to the Department of Forestry to restore landscape resiliency, promote wildfire education, reduce hazardous fuels and minimize forest vulnerability to drought, insect infestation and disease through thinning and prescribed burning.
25% will be appropriated to the Watershed Enhancement Board to provide grants on federal, state, tribal, local and private lands that improve forest health and reduce hazardous fuels, as well as for recovery activities in areas that have been subjected to wildfires, including reforestation, watershed rehabilitation, drinking water protection, slope stabilization and erosion control.
Oregon must establish an ongoing source of funding to meet our fire protection and recovery needs. HB 3160 accomplishes that. Modeled after similar legislation in Washington state, the Oregon Wildfire Preparedness and Community Protection Fund would generate $40 million per biennium. The measure was approved by the House Veterans and Emergency Management Committee and is now being reviewed by Ways and Means.
Senate Bill 762  would be the most aggressive and comprehensive program Oregon has ever attempted to reduce the risk of catastrophic wildfire, fight fires effectively when they break out, and help communities prepare for and survive them:
Develops a statewide map of wildfire risk to inform decision-making and investment.
Ensures safe and reliable electric utility systems before and during wildfire events.
Establishes defensible space standards and provides financial resources to protect communities and critical infrastructure from wildfire.
Provides resources to protect vulnerable communities from wildfire smoke.
Invests in community driven restoration of forests and rangelands to reduce wildfire risk, protect lives and property, and increase landscape resiliency.
Requires new construction in high hazard areas be built with ignition resistant materials.
Adds firefighter capacity and air defense resources to provide improved wildfire response and ensure firefighter safety.
Establishes the Oregon Wildfire Workforce Corps Program to reduce wildfire risk to communities and provide workforce training to the next generation of land managers.
Provides upgraded agency business systems and oversight for expedient financial management, cost-controls, and reporting.
Appoints a Wildfire Programs Advisory Council composed of local governments and members of the public to advise a new State Wildfire Programs Director, monitor and provide recommendations for program implementation, and engage with communities.
The bill was approved by the Senate Natural Resources and Wildfire Recovery Committee and is now being reviewed by Ways and Means.
Labor Day skies over Lincoln City. 

Gomberg

 photo
The 2020 fires were a wake-up call to Oregon, consuming more acreage in one weekend than destroyed over a ten-year period during the historic Tillamook Burn. Losing your home and having taxes go up is just inconceivable. We needed to fix that. Insurance rules can be improved. And we can particularly address manufactured homes which represent the majority of losses both locally and statewide. But we also need to think about future fires as our summers grow hotter and drier.
Despite recent rains, the Coast is looking at low stream flows and potential droughts. The state just weathered its driest April in 80 years, and in the normally wet months of March and April, it had the lightest rainfall since 1924.
Oregon has experienced year after year of record-breaking wildfires that have threatened communities, businesses, and harmed ecosystems. We must relearn to live safely with fire, and restore landscape resiliency while we invest in preparing our communities, develop capacity to manage future wildfires, and dedicate adequate resources to help people and nature.
The fires were also a warning that we are not adequately prepared for natural disasters in general. I wrote many of these bills to include other potential future emergencies.
For Coastal Oregon and other wildfire-impacted areas of the state, budget decisions will be crucial to the scale and timeline of our community's rebound. As a member of the House Wildfire Recovery Committee, and the Ways and Means Committee, I continue to advocate for funding to help us support survivors, recreate lost housing, backfill lost property tax, stabilize our School Districts, and rebuild in a way that welcomes and sustains all those who have been displaced.
To all that fought the fires, we are grateful. And we thank those who opened their homes, their hearts, and their wallets to help survivors in the aftermath.
As always, sincere thanks for your input on questions in front of the legislature. I often note that I have the most engaged, passionate and informed district in the state, and for that I'm deeply grateful.
email: Rep.DavidGomberg@oregonlegislature.gov
phone: 503-986-1410
address: 900 Court St NE, H-480, Salem, OR, 97301
website: http://www.oregonlegislature.gov/gomberg