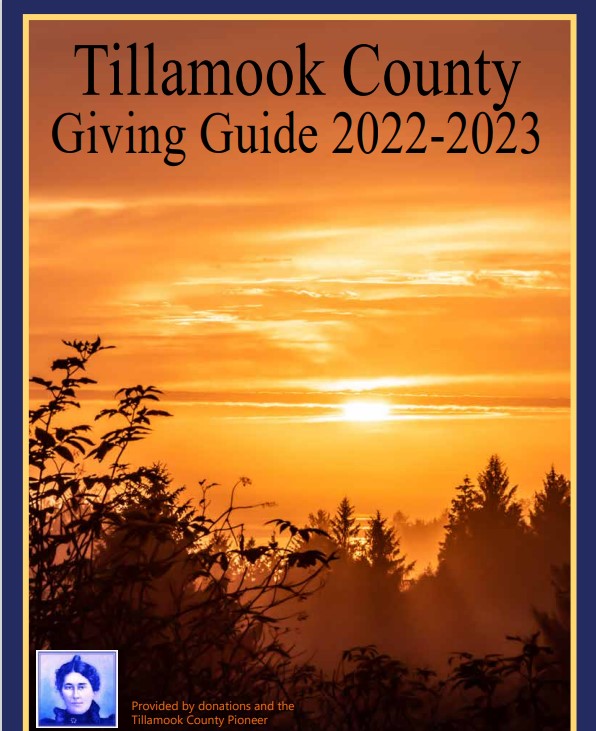 By Representative David Gomberg, House District 10
Just a few days ago I took part in a panel discussion to consider opportunities and options in the emerging Blue Economy.
According to the World Bank, the blue economy is the "sustainable use of ocean resources for economic growth, improved livelihoods, and jobs while preserving the health of ocean ecosystem." Another common definition is "All economic activities related to oceans, seas and coasts."
For me, the definition is a bit more practical. I spoke about preserving and expanding existing jobs and industries while also exploring new opportunities in the nearshore ocean and our brackish waterways.
Fishing, recreation, and tourism certainly come to mind. But I also mentioned three new opportunities along our coastline:
Earlier this month, Astoria welcomed back the first cruise ship to dock in more than two years. Thousands of visitors spending hundreds of thousands of dollars provided a much-needed boost to the local tourism economy. The Port of Astoria expects 21 more cruises to dock this season.
Further down the coastline in Coos Bay, they are also planning for big commercial ships to come to their port. Hundreds of high-paying jobs will result with new contracts to build a shipping container facility. The containers will be offloaded at the facility and transported by rail to the rest of the state and region. Local leaders see this as an opportunity to rebuild the economic base for the region, diversify the economy, and create employment opportunities both for the existing workforce and for future generations. It will ease congestion at other container ports along the West Coast. The project also has the potential to play a big role in reducing greenhouse gas emissions in Oregon by eliminating the need to move almost all materials by truck.
Finally here on the central coast, we are wrapping up an $80 million complex to create the only wave energy testing site on either coastline of the United States. The PacWave offshore wave energy facility is designed to provide space for developers to test and refine up to 20 wave energy converters at a time, along with other associated technologies. The project will also gather data on the local environmental, economic, and social effects that could help commercial developments of wave energy in the future. The U.S. Department of Energy recently approved $25 million for the site's first batch of research projects. Wave energy is an essential piece of the strategy to combat the climate crisis.
During the panel discussion, I talked about the importance of the commercial and recreational fishing fleet, and the science and research potential of Hatfield, NOAA, and PacWave to bring good paying jobs to the region. But I also talked about infrastructure and the challenges to new opportunities. I've worked hard to bring home money for water, sewer, ports, and roads. "If you can't get clean water out of the tap or send dirty water down the drain", I said, "you don't have much economic potential."
I talked about housing. "New jobs mean nothing if people can't find a place to live." I talked about schools. And I talked about the need for our students to see a sustainable future here at home. "Right now, our greatest export is not seafood or science, but talented young people who move away to find jobs." We need to provide that potential here at home.
Finally, I talked about small business. Not everyone has $80 million to build a wave energy complex. But many of us have ideas, innovations, and dreams. We need to provide the wherewithal to turn those dreams into businesses and jobs. That's why I've worked to fund and expand our Small Business Development Network to assist small businesses with advising, classes, and access to the resources they need to be successful.
If we are thinking seriously about sustaining our economic present, and expanding our economic future, the Blue Economy gives us a framework and context to do so. You can watch the entire panel presentation here.
Oregon's fisheries are the lifeblood of our coastal and tourism economies—supporting jobs that families rely on and supplying communities across our state and around the world with exceptional products and experiences. Visitors to the Oregon Coast spend about a billion dollars on food and food services annually. But we can do a better job of selling visitors the products we produce here.As the local economy rebuilds from COVID-19, our region can capture more value from the money spent by visitors on food each year by replacing imported ingredients with local products in restaurants and grocery stores. We can also do a better job finding new ways to reduce, "up-cycle" and utilize waste. This benefits our local residents by improving availability of fresh, nutrient-dense foods while creating far more living-wage jobs.
Earlier this year, I proposed $1 million in funding for a public-private community partnership to capture more value from Oregon's seafood, and make local food easier to find and buy. Estimated impacts from these investments in Oregon's coastal seafood and terrestrial food system will strengthen support for dozens of small businesses, create or maintain hundreds of living wage jobs, secure a higher skilled workforce, and result in a more profitable fisheries sector.
The strength of our fishing fleets and the potential of the Blue Economy depend on effective, functional, and secure ports. Like it or not, that often takes money. And so I've worked these past few years to secure state funding for a new boatyard in Toledo; grants, dredging, and seawall repairs in Newport; new docks in Depoe Bay; sewer connections in Toledo; and dredging in Alsea.

I've also worked to keep the men and women who work on the water safe.

Not so long ago, the US Coast Guard proposed eliminating the air rescue facility in Newport. Many of us in the community responded. Please take a moment to listen to my remarks at a community forum where I called out the west coast admiral. "Blind obedience to bad orders does not service the chain of command, the mission, or your uniform well." I authored and the Oregon Legislature passed HJM 20 urging Congress to fund the Newport Air Station in perpetuity. And ultimately, with the good work of our congressional delegation, rescue helicopters are still based on the central coast.

Click here to see my comments in response to this critical proposal.
To get in touch with my legislative office, please e-mail Rep.DavidGomberg@oregonlegislature.gov

Later 

today

 I'm scheduled to meet with the Speaker about priorities for the 2023 legislative session. Housing, emergency response, and how we use our lodging taxes to support police and fire protection for residents and visitors is on the list. 

Tuesday

 I'm co-hosting a legislative tour of the working lands and waters of Tillamook County. 

Wednesday

 I take part in a vision screening program for students at Nestucca Valley School. 

Thursday

 I'll zoom with Benton County Democrats and attend a concert with Susan at the Lincoln City Cultural Center. And 

Saturday

 I plan to take part in a beach clean-up and then join the Earth Day Celebration at the Newport City Hall. 

Sunday

 we'll enjoy a Grand Piano Dedication Concert at the Marine Heritage Center and plan to catch the Surf and Earth tradeshow in Lincoln City.

I certainly hope to catch many of you in person as I'm out and about with so much to learn and enjoy here.