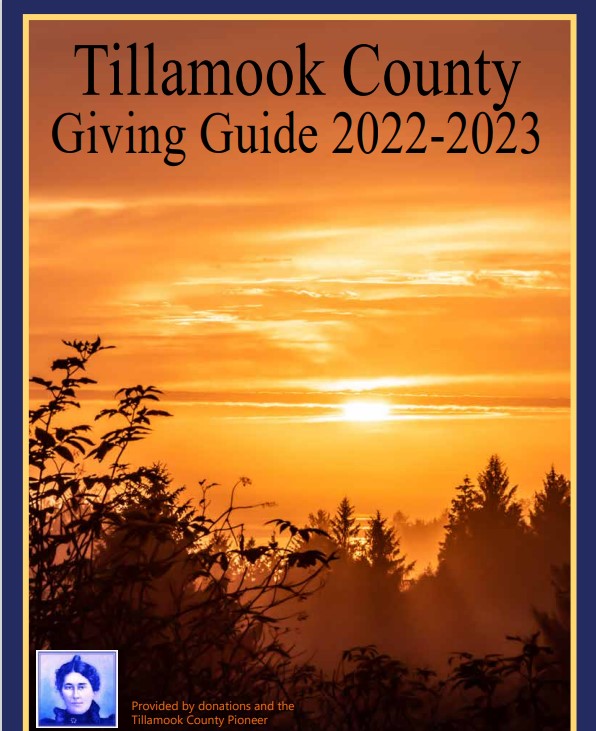 By Representative David Gomberg, House District 10
Next Saturday afternoon, I will attend the unveiling of the Louis Southworth sculpture which will eventually greet visitors to the Louis Southworth Park in Waldport.
The statue honors a remarkable man and is the latest chapter in the difficult history of race, equity, respect, and civility here in Oregon.
Louis Southworth was an Oregon pioneer, a professional fiddle player, a blacksmith, a soldier, a horse trainer, and a landowner who donated property for a school. He became a fixture in the town of Waldport, ferrying people across upper Alsea Bay and often playing his fiddle at dances. He proudly and infamously cast his vote in the election of 1880, rowing across Alsea Bay in a storm to do so.
Perhaps most notable was Southworth's donation of half an acre of land on the Alsea River east of Waldport for the area's first school. He became one of its three school board members.
That story alone would be significant and worthy of note. But there is more.
Louis Southworth was a black man, born a slave in Tennessee. By 1859, his fiddle-playing — at schools and community events — had earned him $1,000, enough to buy his freedom. In today's dollars, that would be about $35,000. It was an extraordinary sum to amass and surrender so that he could pursue the "unalienable rights" outlined in the nation's Declaration of Independence.
He lived his adult life in Oregon during a period when the state's exclusion laws prohibited Blacks from residing here.
Southworth lived east of Waldport from the 1870s until 1910 when he moved to Corvallis, purchasing a house in a neighborhood of Victorian homes in what is now a commercial section of downtown. In the next few years, his health took a turn for the worse, and at the end of his life, he ran into financial difficulties. Community members came to his rescue, raising money to pay the rest of his mortgage. He died in 1917 and was buried beside his first wife in Corvallis' Crystal Lake Cemetery.
The epitaph on his gravestone in Corvallis: "A bit of heaven's music here below."
When the city of Waldport was searching for a name for their new 12-acre park, Jesse Dolin, a destination coordinator for the Oregon Coast Visitors Association who grew up near Southworth's one-time homestead, suggested naming it after the prominent early black resident. A year and a half ago the Waldport City Council agreed to so honor Southworth.
The visitors association contracted to create a statue of Southworth for a signature entrance to the park. It drew on its public arts budget funded by Travel Oregon's rural cooperative tourism program.
The new park is at the site of the former Waldport middle/high school, empty since the school was moved in 2013 out of the tsunami zone. While work continues on the park, the sculpture by Eugene-area bronze sculptor Pete Helzer will be unveiled at the Alsea Bay Bridge Visitor Center & Museum in Waldport at 1 p.m. Saturday, November 19. The open house is from noon to 4 p.m.
Peggy Baldwin, an Oregon genealogist, wrote about Southworth in the Oregon Historical Society's Oregon Encyclopedia as well as the essay, "A Legacy Beyond the Generations."
Let us celebrate his life!
The politics around health care in Oregon is about to change in unpredictable ways.
Most of my work in the legislature revolves around economic development and budgeting. But healthcare is central to the concerns of our aging district. So I was paying careful attention to the October 25 State of Reform Health Policy Conference, which featured legislators, lobbyists, and practitioners.
A morning keynote panel of Oregon hospital officials presented a dire picture of staff shortages, red ink, and overloaded emergency rooms. Courtni Dresser, vice president of government relations for the Oregon Medical Association, said workforce shortages will be the major issue of the session. She reported 50 percent of nurses and 20 percent of physicians say they are leaving their jobs in the next year. The state needs a short and long-term strategy to retain employees and cultivate new ones.
A presentation by lobbyists cited "a mass exodus" of experienced lawmakers with close to 30 of the 60 members being new. That means legislative committees tasked with health care issues will have new chairs and new members adding to the difficulty of navigating complex issues and choices.
In the closing afternoon keynote, former Gov. John Kitzhaber, an emergency room physician whose work on health care reforms drew national acclaim, echoed a speech he gave recently to the group CCO Oregon — saying the state needs a "safe forum" where major health care players can negotiate their differences and tackle the big problems facing Oregon health care, including hospitals, pay rates and staffing ratios.
Here is another dilemma facing the next legislative session – how to pay for the maintenance and improvement of our highways, roads, and bridges.
Oregonians are driving less. That's good. We're using more electric vehicles, more fuel-efficient vehicles, and more mass transit. That's all good too. But the primary source of funds to pay for our roads are taxes on gasoline. As we buy less gas, our roads suffer.
A decline in gas-tax revenue is one reason the Oregon Department of Transportation spent about $500 million less on construction in 2020 than during the peak of the stimulus in 2009. More than 50 bridges in the state highway system are considered structurally deficient and need repairs to keep them in service for the long term. The transportation department has money to fix only 36 bridges. Similarly, the transportation department also needs to pave about 400 miles annually to keep state highways in proper condition. But starting this year, Oregon only has enough money to pay for 250 miles.
If we don't take action now, by 2024, we won't have the resources needed to safely maintain our transportation system and continue to provide services to Oregonians.
Oregon was the first state with a per-gallon gas tax in 1919. That tax is currently 38 cents per gallon, which includes 2 cent increases every few years, to a total of 10 cents more by 2024. The federal fuel tax on a gallon of gasoline is $0.184 per gallon. And more than two dozen Oregon cities, along with Multnomah and Washington counties, also have additional gas taxes on the sale of each gallon.
Oregon's State Highway Fund collects money from three main sources: taxes on motor fuels, including gas and diesel; taxes on heavy trucks, including the weight mile tax and truck registrations; and driver and vehicle fees, including licenses, vehicle titles, and registration. The gas tax makes up about 40% of that total $3.4 billion state highway fund.
States have long recognized that the growing fuel efficiency of gas-powered vehicles and the eventual popularization of EVs would place pressure on gas tax revenues. As early as 2001, Oregon lawmakers created a panel known as the Road User Fee Task Force to explore fuel tax substitutes. One of the most discussed is a tax based on vehicle miles traveled (VMT), an option that would collect revenue from drivers whether they buy gasoline or not.
Oregon began to offer the OReGO option seven years ago where drivers can choose to participate in a mile measuring program and pay 1.8 cents a mile to receive breaks on other taxes or fees. At its peak, this voluntary program had about 1,200 vehicles participating. By the end of 2021, ODOT says, that number shrunk to just 765. A legislative proposal in 2021 to make the program mandatory did not advance.
Meanwhile, proposals to place tolls on major highways during peak driving periods are evolving. ODOT analysis indicates tolling will reduce peak-hour traffic jams, improve the flow of goods to and from market, increase safety for daily commuters, with 21% fewer crashes expected on I-205 alone, and provide the funding to seismically upgrade our bridges to withstand a Cascadia level earthquake.
Toll proposals are currently focused in the Portland area. Simple electronic tolling without toll booths may be in the future for Oregon. No one likes that idea much. But it does at least have the benefit of taxing tourists like our current gas tax does rather than leaving the entire cost to Oregonians. Modern tolling would also allow reduced and potentially no-cost options for low-income individuals.
The  OReGO program attaches a device to your car which keeps track of miles driven. I'm not a fan of this approach. If we need to measure miles to collect revenue, I'd prefer a simple process where taxpayers report miles annually much like they do income.
Housing is another issue challenging Oregon and our next legislative session.
The Regional Housing Needs Analysis – released by ECONorthwest 18 months ago and commissioned by the state – describes not only the current housing calamity but the impending one. The report estimates a need for 583,600 new "dwelling units" by 2040. More than 140,000 units are required "to address historical shortages of housing production and housing needed for people experiencing homelessness."
During the recent campaign, I spoke about the housing and houselessness challenge here in the district and across the state. We need more homes that are affordable and accessible. That will require some difficult choices by local decision-makers regarding zoning, system-development charges, density, and the role of vacation rentals and second homes. But to build more homes, we ultimately need more land to build them on. And that challenge will require us to consider our cherished system of land use priorities that confine cities and protect farms and forests.
Oregonian writer Steve Duin provided an excellent assessment of the problem in his column this week titled "Need for housing exceeds all boundaries". The cost of housing, he writes, irrevocably tied to the limits on buildable land, is devastating not only to those taking refuge in abandoned cars and tents but families who can't find an affordable home or apartment on their blue-collar salaries. He pointed to Portland where a new homeowner would have to pay 78% of their medium income to make the monthly payments on a $549,000 median-priced home.
Here at the beach, our problem is not surrounding agriculture, but the simple fact that we are often wedged between the ocean and the Coastal Range with much of our housing clustered in the tsunami inundation zone. That leaves us little space to expand to.
Whether the question is health care, highways, or housing, there are no simple answers. Just perplexing questions.
Saturday afternoon, I was pleased to stop by the Marketplace at Salishan for the opening reception of Sitka's Pop-Up Gallery and Sale featuring limited edition prints from the Jordan Schnitzer Printmaking Residency Program. Sales will continue each weekend through December 18.
Tuesday I'm planning to be at the Lincoln City Chamber to hear a presentation on plans for a new welcome center at the D River Wayside. Just writing that reminded me of when we had a store across the street. The D River is, of course, the shortest in the world. I made up sweatshirts to celebrate that fact but forgot to put the "D" in quotation marks. For some reason, we didn't sell many shirts that said World's Shortest DRiver…
Wednesday I'm meeting in Salem with members of the House Democratic Caucus in Salem to select our session leadership. Thursday I'm speaking at the Cape Perpetua Land-Sea Symposium in Yachats. Friday I'm meeting in-district with State Treasurer Tobias Reed.
Saturday as mentioned above, I'll be in Waldport for the Southworth event and then joining the Siletz Pow Wow. And Sunday I'll be at Heceta Head for their Volunteer Appreciation brunch. I'll also plan to pour coffee as I do each year for the Thanksgiving event at the Newport Senior Center.
And finally Monday, about the time you receive my next newsletter, I'll be the guest on Hotline with the stations of Yaquina Broadcasting. If you miss the show, you can catch a replay here.
Enjoy our wonderful late Fall weather and don't hesitate to reach out with thoughts and ideas as the legislative session grows closer.
email: Rep.DavidGomberg@oregonlegislature.gov
phone: 503-986-1410
address: 900 Court St NE, H-480, Salem, OR, 97301
website: http://www.oregonlegislature.gov/gomberg