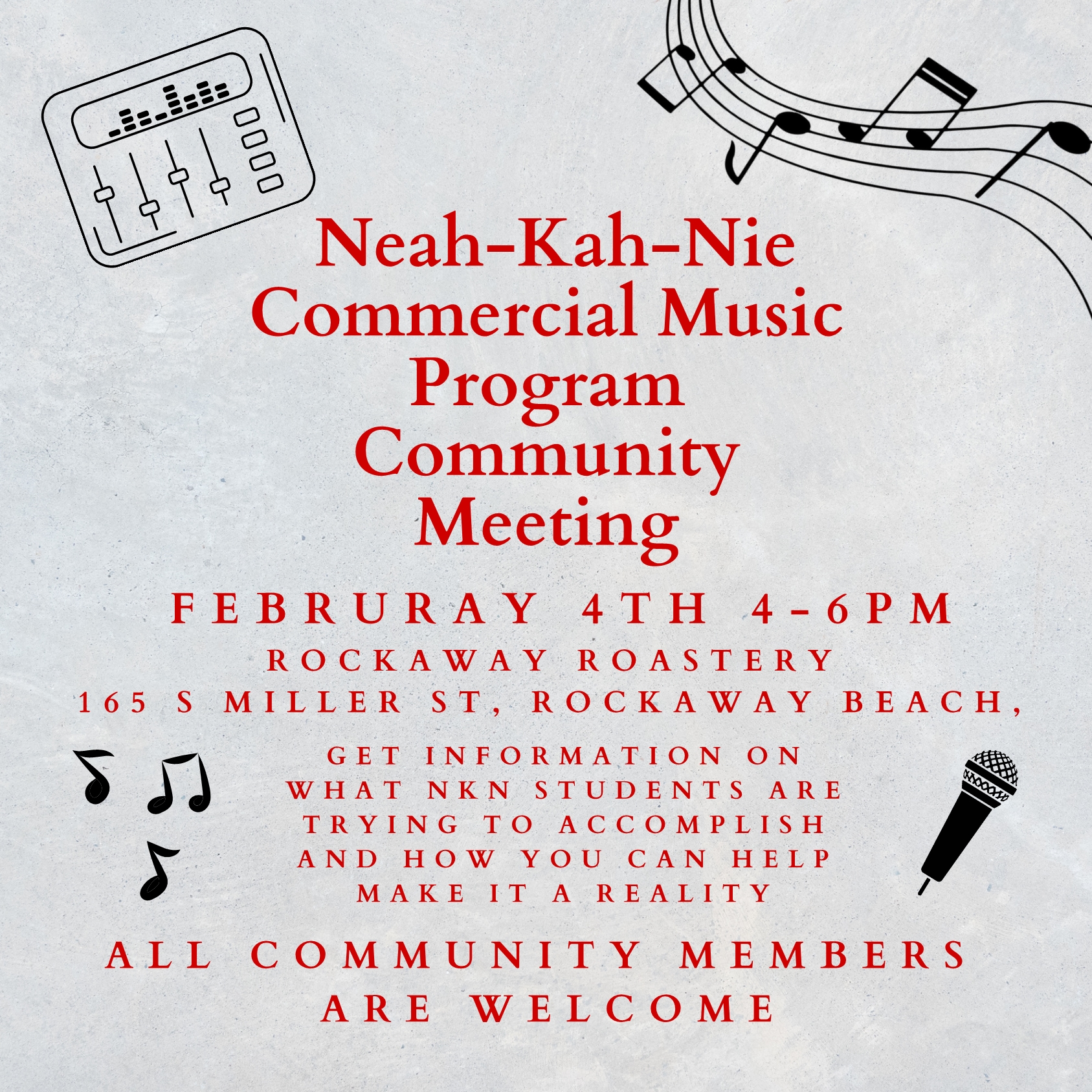 By Representative David Gomberg, House District 10
Dear Friends & Neighbors,
I'm writing on Tuesday as Monday was a state holiday. (EDITOR'S NOTE – And the Pioneer is posting this on Thursday due to our power outage, weak/spotty internet, etc.)
It was a stormy Christmas across the district, with winds, rain, and even some crucial landslides. Fortunately, the ice storms and snow subsided. And interestingly, Christmas Day coincided with the final day of Hannukah. Because Hannukah shifts with the lunar calendar, as Easter does, this common celebration has not occurred over the past 15 years.
No matter what you celebrate, I hope your holidays were filled with warmth, friendship, love, and hope for the New Year.
Last Wednesday was the deadline to pre-file bills for the 2023 session.
All of the bills filed by the deadline will be formally introduced—or "first read" when the session convenes on January 9. That's also the day new and returning members are sworn in and the incoming Governor will give her inaugural address.
Measures will be assigned numbers (SB__ for those originating in the Senate, or HB__ for those originating in the House) and posted to the Oregon Legislative Information System.
These "first-read bills" bills may change. Many are still a work in progress and need to be fleshed out. Some are just "placeholders," with details to be added later. Most will have amendments drafted before or after their first public hearing. In other cases, there are multiple versions of the same measure or one in the House and one in the Senate. The sponsors will eventually decide which version has the best chance of moving forward.
Certainly there will be more bills during the session than those filed early. Most will never move forward. But early bills have an advantage since there is limited time for them to be considered before we adjourn in late June.
Behind the scenes, the days leading up to the filing deadline can be busy and even frantic. Each office works with legislative counsel to have their drafts ready to go. Last-minute requests flood in. Offices also try to recruit co-sponsors since having more names on a bill, a collection of both Representatives and Senators, or sponsors from both parties may improve the likelihood a measure may advance. Needless to say, the phone rang a lot leading up to Wednesday!
By the time the deadline arrived, I had filed about 20 bills and decided to hold onto a few more that weren't quite ready. Seven of my bills comprised the Rural Economic Development Package I detailed in a recent newsletter. I don't usually introduce a lot of legislation and 20 might be on the low side. Some of my colleagues prepare well over 100.
Each bill will be referred by the Senate President or Speaker of the House to a policy review committee.  Those that cost money will have a subsequent referral to the Ways and Means budget committee. Committee chairs decide what bills are heard.
We don't yet know who will chair those committees, which other members will serve, or even which committees will exist during the 2023 session.  The presiding officers are still meeting with members and trying to figure that out. It's complicated because they have to juggle member preferences with experience, their own sense of what's best, and a complicated weekly calendar. We anticipate announcement of committee assignments by the end of next week.
What is clear at this point is that with projections of a recession, a large kicker, and a reduced flow of new money from the Federal government, we will have less to spend on evolving priorities. And as I've detailed before, we have a new governor, new legislative leadership, and a majority of members are new or have not served through an "in-person" session.
Every long session is unique and comes with challenges. As one of the more senior members of the House, leader of the Coastal Caucus, and one of the few rural members in the majority party, I've always seen my role as not trying to change all of Oregon, but rather to present the needs, concerns, and perspectives of our special part of Oregon.
Let's talk about some of the unique circumstances in our part of Oregon.
I often write about the economy of our district and the incomes people living here derive. One measure is median income – that number in a county where half the residents make more and half make less. You have heard me report that our median income at the Coast is $20,000 less than in our urban centers.
Another measure is per capita personal income (PCPI). Per capita income is calculated by taking total personal income in a county and dividing it by the population. Personal income is the sum of three main components: net earnings (wages, salaries, employer contributions); personal transfer receipts (retirement, Medicare, unemployment insurance); and income from dividends, interest, and rent.
The map below shows we lag behind more prosperous areas of the state by this measure as well.
So what's going on??
As people leave the labor force, they have often passed their peak earning years, and therefore have less contribution to the net earnings component of PCPI. So areas with a higher concentration of older residents tend to have lower PCPI. In Lincoln County, nearly 1/3 of the population is over age 65.
Interestingly, transfer payments in Lincoln and Tillamook Counties are higher than the state average – $18.8 thousand compared to $14.9 thousand. Coastal retirees are doing better than other parts of Oregon. By contrast, retirees in Benton County receive substantially less than the state average – around $10 thousand.
But for working families, the concentration of part-time, hospitality, and other lower-wage jobs on the Coast results in average wage earnings of $23.9 thousand when the statewide average is $35.6 thousand. That makes it harder for working families here to afford housing, health care, food, childcare, or fuel.
Metro areas across Oregon tend to have higher per capita personal income than non-metro areas. In 2021, non-metro areas in Oregon had a PCPI that was just 80% of the metro figure ($50,694 compared to $63,733). You can read more here.
New national estimates show Oregon is losing population, as deaths outpace births and fewer people move here from other states.
Oregon's population decreased by over 16,000 people between July 2021 and July 2022, a 0.4% drop from the previous year. This marks the first time Oregon has seen a population decrease since 1983. Since deaths usually outpace births in Oregon, the state has relied on migration to boost its population numbers. The 2022 decline appears to come as fewer people move to Oregon.
In broad terms, this is good news if you are looking for a home and bad news if you are looking for employees. It has an enhanced effect in regions that count on retirees to support the economy. Oregon needs this growth to support local businesses, as well as to grow tax revenues that fund public services like transportation, roads, public health, and education.
With this new data, Oregon economists might need to rethink their economic forecasts, which give lawmakers an idea of how much money they can spend on public programs. The most recent statewide forecast, released in November, expected a positive net migration of 33,757 in 2022 — a sharp difference from the actual 16,000 loss.
Historically, when we look at these challenges and regional variances, one answer is to recruit or produce better paying jobs. In fact, wages at the coast are increasing – an average of $3000 in the past year. But the problem remains that creating better jobs helps little when we can't find employees to work them. People who want to work here can't find a place to live here. Childcare is hard to find and harder to pay for. So better new jobs tend to be filled by people already here which means their lives improve but we increase the vacancy rates in lower paying entry level positions and exacerbate the problems faced by small business.
Significantly, my bipartisan Rural Economic Development Package focuses on new housing and improving existing jobs to help existing employers and employees.
As a rural legislator, these problems keep me up at night. I vote to create more housing, provide mental and behavioral health support, and improve education. But our agencies struggle to well-apply those dollars and the problems persist. A year-end editorial in the Oregonian spoke to the administrative delays in applying money committed to ongoing problems. They called it a year of standing still. That editorial also pointed to opportunities including new leadership in the legislature and a new Governor to better manage struggling agencies.
As I represent you in Salem, I try to be an optimist, to look for improvements, to invest in positive change, and to make things better rather than wring my hands and complain. I see plenty of new housing being built. But it doesn't get completed overnight. We're slowly hiring in our schools, hospitals, and assisted living facilities. We're removing barriers to providing childcare. All of that takes time.
The new legislative session means new opportunities, new investments, and new tools.
I continue to believe life is good here and that working together, we can make it better.
Warm Regards,
email: Rep.DavidGomberg@oregonlegislature.gov
phone: 503-986-1410
address: 900 Court St NE, H-480, Salem, OR, 97301
website: http://www.oregonlegislature.gov/gomberg