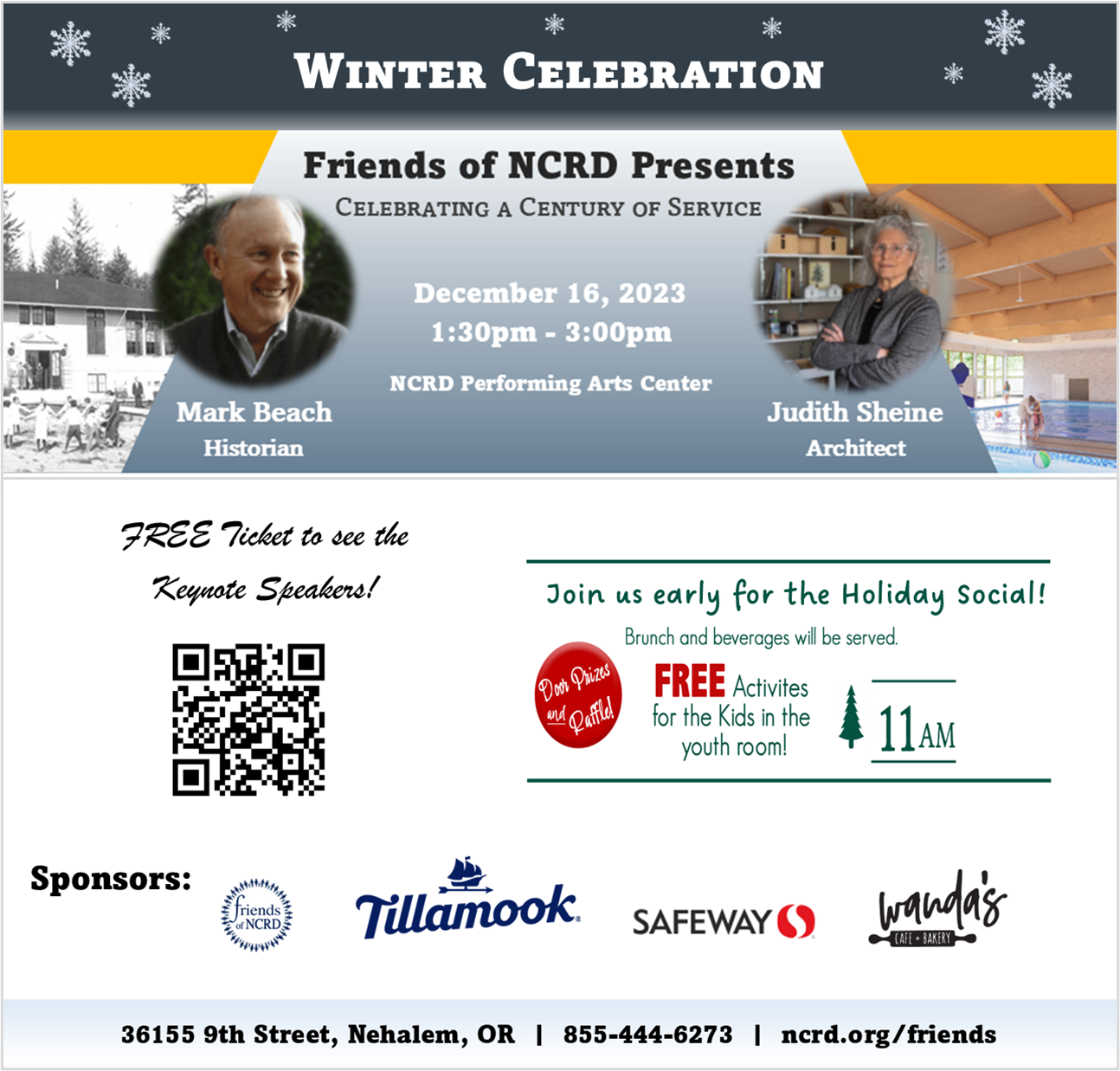 By Representative David Gomberg, House District 10
Dear Neighbors and Friends,
Last week I wrote about the new tsunami-resilient building and vertical-evacuation point at the Hatfield Marine Science Center in Newport. And in response, I received a couple of letters concerned about any construction in the tsunami zone.
To learn more, I encourage you to watch this short video which details the engineering, construction, and purpose of this remarkable structure.
Click here to see Rising from the Shore – the Marine Studies Building on the Oregon Coast.
On Wednesday, I had the pleasure of meeting with one of our many active Rotary clubs in the district. Among the questions asked was what we are doing to address the ongoing challenge of affordable housing and homelessness.
I answered the question but did not have all the numbers at my fingertips. And I should have! Because I co-chair the committee that made these critical investments.
During the 2021 session, we committed over $765 million for affordable housing, rental assistance, and shelter support, along with another $470 for mental & behavioral health.
This included $410 million for housing construction through the Local Innovation Fast Track (LIFT) and Permanent Supportive Housing (PSH) programs; $47 million for increasing emergency shelter capacity and navigation centers for the next cold-weather season statewide; $25 million to assist communities with shelter operations and provide technical assistance; and $10 million for the construction of a behavioral health resource center in downtown Portland.
For far too long, we've been challenged to find housing that people who want to live here can afford. Too many of our neighbors are one financial setback away from houselessness. I will continue to advocate for policies that keep Oregonians safe and housed including getting rental assistance that we have allocated into the hands of renters and landlords as fast as we can so we can avoid evictions. While there is no one policy that would solve these issues overnight, I worked hard this past session to support bills and funding to help our district move forward.
Housing, child care, compensation changes, and education remain the major long-term challenges to our local economy. But in the short run, ask any employer or simply drive down the street and read the help-wanted signs, and it is clear the worker shortage is our most pressing problem.
Why aren't people returning to work??
The Census Bureau's Household Pulse Survey was designed in April 2020 to quickly and efficiently collect data on how people's lives may have been impacted by the coronavirus pandemic. The survey showed a number of different reasons why Oregon adults were not working during the two-week period of September 15-27, 2021. An estimated 580,000 Oregonians were not working because they are retired. The next top reasons were "I am sick (not coronavirus related) or disabled", "I was caring for children not in school or daycare", and "I do not want to be employed at this time."
The reasons Oregon adults were not working have changed over the three most recent survey periods. Around 84,400 Oregonians were not working in the July 21–August 2 survey period because they were "laid off or furloughed due to the coronavirus pandemic." In the mid-August and mid-September survey period, this reason dropped to less than 49,000 people.
From the July survey period, the number of people not working because they were "caring for someone or sick themselves with coronavirus" and they "did not want to be employed at this time" increased from 31,200 to 63,700 people and 49,000 to 77,100 people, respectively. The "I was sick (not coronavirus related) or disabled" and "I was caring for children not in school or daycare" remained the top reasons in all three quarters.
A detailed analysis in the Oregonian reports  Oregon has regained nearly three-quarters of the jobs the state lost in the pandemic's early days. The state's unemployment rate has plunged from a record 13.2% in April 2020 to under 5% last month.
Economists forecast the state will have regained all the lost jobs by the end of next summer, just over two years from the start of the COVID-19 recession. That's an extraordinary recovery. By comparison, it took about seven years for Oregon to regain all the jobs lost to the Great Recession – even though the total job loss was much smaller.
One change that will certainly endure is Oregonians' appetite for shopping online.
A myriad of online sales and delivery services ramped up hiring as soon as the pandemic hit. Total employment in transportation and warehousing is up 5,600 jobs in the past two years. At 8.4%, that's the largest percentage gain among Oregon's major job sectors.
The flip side of that is what has happened to retail employment, down 4,300 jobs, or 2.0%. If more people are shopping online, that means stores don't need as many clerks running the register or stocking the shelves. Retail has recovered most of the jobs it lost early in the pandemic, but isn't all the way back.
No sector lost more jobs to the pandemic than bars and restaurants, which shuttered indoor service entirely when the pandemic hit in March 2020 and endured intermittent closures in the ensuing months. Oregon's leisure and hospitality sector – including restaurants, bars, hotels and other, smaller categories — has recovered 62% of the 110,000 jobs lost in the pandemic's early days but remains down nearly 20%.
A new analysis of state labor trends found that one in five Oregonians working in restaurants had shifted to another industry.
Last week I received an email from the Superintendent of Sheridan Schools. The subject line read "Thank you!"
When I opened the email, I found only a photo – of a check for $1.9 million dollars.
Throughout the last session we worked hard to secure funding for a number of critical local projects from traditional, new, and temporary funding sources. The problem is simply that small towns don't have the resources to pay for major investments in water storage or delivery, sewer improvements, or economic infrastructure like ports, tourism facilities, or school buildings. With an infusion of federal cash, this year provided a unique opportunity and I was committed that we make the most of it. Watch the hearing and you will see the presiding chair smile as person-after-person reported they were "working with Rep. Gomberg on this proposal."
While spending commitments across the state have increased, it is clear our district did particularly well. We succeeded because we were well organized and made the need clear.
So what projects and investments are we talking about? Let's take a look at the list:
Sanitary Sewer Extension, Port of Toledo: $2.425 million.
Greater Toledo Pool Recreation District (GTPRD): $3 million.
Waldport Water Tank Project, City of Waldport: $2.2 million.
Restoration of Pilings and Docks, City of Depoe Bay: $2.9 million.
Eddyville Fire Hall, East Lincoln County Fire and Rescue: $4 million.
A Place for the People, Siletz Tribal Arts & Heritage Society: $750 thousand.
Big Creek Dams Remediation, City of Newport: $14 million.
Capital Improvements, Oregon Coast Aquarium: $5.1 million.
D River Welcome Center, Lincoln City: $2.547 million.
Lincoln City Cultural Center: $1.8 million.
CTEC West, Sheridan School District: $1.9 million.
Septic, Stormwater and Reservoir Replacement: Panther Creek Water District: $16.8 million.
Water Transmission Line Replacement, City of Tillamook: $12 million.
As each project works its way through the contracting process, and as funds become available from different sources, we'll continue to see big checks arrive across the district. And each day one arrives is a good day for the people who live, work, or study here.
"Only Slightly Exaggerated"
Travel Oregon is a semi-independent agency that promotes tourism with a 1.8% statewide transient lodging tax. They have just released a whimsical new video called "Only Slightly Exaggerated". I like it! But not everyone did. The Oregonian wrote "Travel Oregon wanted viewers to believe Oregon's whales swam through the sky."
I have to say that this critique caught my attention.
As many of you know, for more than 30 years, Susie and I owned a small business focused on kites. We had stores, we had web pages, we manufactured and sold to other stores. And we specialized in large, three-dimensional kites and did performances at festivals and events around the world. We've flown for Walt Disney, the Super Bowl, and in the London Millennium Celebration. In 2005 I was inducted into the Kite Hall of Fame. We successfully retired in 2020 and no longer have any financial interest in kite flying. So I felt now that I can say here with authority and without conflict of interest, that whales really do fly on our Oregon beaches!
Earlier this week I sent the Oregonian a photo of some of the kites we once made.
Take a minute to watch "Only Slightly Exaggerated". I hope it gives you pause to smile.
Life-size whale kites flying in Lincoln City. Photo by Vonelle Swanson.
The Oregon Legislature is not in session now. Even when I am not in Salem, I'm still working every day with constituents, community leaders and other elected officials on matters that impact your lives. We answer emails and check our messages every day. So if you have a concern, comment or need help regarding a state issue or agency, please contact my office. I am honored to represent you in the Oregon House of Representatives, and look forward to hearing from you.
Thanks for reading my newsletter.
Warm Regards,
email: Rep.DavidGomberg@oregonlegislature.gov
phone: 503-986-1410
address: 900 Court St NE, H-480, Salem, OR, 97301
website: http://www.oregonlegislature.gov/gomberg