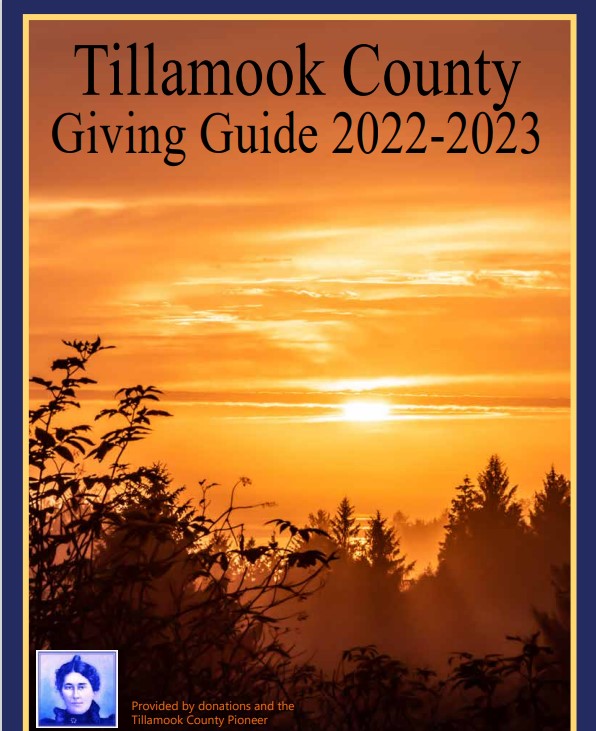 By Representative David Gomberg, House District 10
Dear Neighbors and Friends,
Now that the election is over, it's time to refocus on the upcoming 2023 Legislative Session. As I have often mentioned, in Oregon, the legislature convenes in odd numbered years for roughly six months to consider proposed legislation and create a two-year budget. We call that the "long" session. In alternate years we meet for a one month "short" session with limited bills and budget adjustments.
You can view the 2023 Session Calendar details here. Here are some important dates to keep in mind as we prepare for the 2023 Session:
December 2nd-4th – House Democratic Caucus retreat: This is a great opportunity to gather with other lawmakers, meet new members, and discuss and plan policy priorities for the upcoming Session. Senate Democrats have already met. I'm not certain when and where the Republican Caucus will convene.
December 7th-9th – Legislative Committee Days: During Legislative Days, Committees hold informational hearings on topics that may lead to legislation in upcoming sessions, hear updates and reports from state agencies and Task Forces, and keep current on subject areas affecting Oregonians.  The Senate may also convene for the purpose of confirming the Governor's executive appointments.  For more on the upcoming Legislative Days schedule, visit here.
December 21st – Deadline to pre-session file bills: Measures introduced by the deadline will be presented on the first day of session and be in line for early consideration by committees. Read more about the Oregon legislative process here.
January 9th – Swearing-in of Legislative Members: New and returning members will take the oath of office. We will also formally approve legislative leadership. I sometimes opine that we're sworn in at the beginning of January and after that, sworn at. For a list of newly elected members, visit the Secretary of State's election results page here.
January 17th – The 2023 Legislative Session begins! The one week break between swearing in and the start of session allows leadership time to appoint committee members and assign bills to those committees. The 2023 Session Calendar can be found here.
Oregon's legislative process is dependent on legislative committees. Committees are where the majority of the work to shape legislation and public policy is done. Committees are made up of small groups of legislators from both political parties, who deal with subject areas such as transportation, revenue, education, labor and economic development. Joint committees made up of both Senators and Representatives prepare the state budget.
At long last, these committee hearings will be in person at the Capitol although witnesses may be able to participate remotely. We've been assured that enough of the ongoing seismic repairs to the Capitol building will be completed to allow all the hearing rooms on the first floor to be available for meetings. The public will be able to enter the Capitol through the main doors on State Street, across the street from Willamette University.
House and Senate committee members, committee chairpersons and vice chairpersons are appointed by their respective presiding officers – the Speaker of the House and the Senate President. Presiding officers also decide what committee each proposed bill is assigned to. The committee chairperson then has the power to determine which measures will be heard. The chair also directs the committee's staff and presides over its deliberations.
Committee members consider the testimony of Oregon citizens, lobbyists, and government agency representatives during public hearings on a measure. The number of public hearings held on a measure depends on the complexity of the issue. In some cases, the committee chair may also appoint subcommittees.
The fate of a measure is determined during work sessions, when the committee debates, considers amendments, and votes on measures. You can view committee meetings live or replay them later on the Oregon Legislative Information System (OLIS) here.
If you live near the coast or have visited the beach lately, you know we're experiencing a series of King Tides, which are the highest tides of the year. These tides are quite the sight to see and bring visitors to the coastline to photograph, view, and bask in the amazing power of the ocean.
The term is non-scientific and refers to when the moon, sun and Earth align at their closest points and the gravitational pull on the Earth is the greatest. What that means in practical terms is high water, big waves, lots of excitement, and heightened (no pun intended) concern for safety and sneaker waves.
The King Tides are expected to be as high as 8 to 10 feet – about 2 feet above normal. Please pay very close attention to tide schedules, stay off the beach at high tide, stay out of the surf and off drift logs, and stay clear of jetties.
The US Coast Guard warns that sneaker waves are one of the largest weather threats to those on the beach. Typically, there is a period of calm that results in people relaxing their awareness and results in beachgoers caught off guard and swept off their feet, sometimes into the ocean. During these dangerous conditions, large pieces of driftwood and other objects may roll, which can put both individuals and rescue teams in danger. Protect yourself, your family, pets, and even your car by avoiding low-lying coastal areas and obeying beach access closures.
At least 21 people have been killed by sneaker waves on the Oregon coast since 1990, and even more have been severely injured. This video from the National Weather Service (NWS) shared below shows just how serious sneaker waves can get and is also a good reminder of why we need to keep pets on a leash!
That said, there are plenty of safe places along our remarkable coast to watch nature's beautiful show.
When the storm is over, tides recede, and it is safe to stroll the beach again, don't miss the opportunity. The incredible power of the waves always brings treasures to the sand. You'll find agates, shells, petrified wood and if you're really lucky, maybe even an authentic antique glass float. Help keep Oregon's beaches pristine and pack some garbage out too. Not all that's washed ashore is a keepsake.
Governor Kate Brown announced last week that she is issuing a pardon for Oregonians who have been convicted of simple possession of marijuana. The pardon is for people convicted of possessing one ounce or less of marijuana before 2016 if they were 21 or older, where possession was the only charge, and there were no victims.
The pardon will remove 47,144 convictions for possession of one ounce or less of marijuana, and will impact approximately 45,000 people. The move will also forgive more than $14 million in fines and fees associated with the offenses.
Brown's pardon won't result in anyone being freed from incarceration, because no one is currently incarcerated in Oregon solely for the possession of one ounce or less of marijuana. But it will make it easier for those with a marijuana possession conviction on their record to get a job, find housing and benefit from training and educational opportunities that might have excluded them. Having these convictions on your record can affect employment applications, mortgage or rent, and educational loans or scholarships.
In a statement, the Governor said, "No one deserves to be forever saddled with the impacts of a conviction for simple possession of marijuana — a crime that is no longer on the books in Oregon."
The pardons will essentially scrub convictions by sealing them in court records within six to eight weeks. Recreational marijuana use for adults became legal in Oregon in 2015. Here are questions and answers about the pardons.
I recently wrote about Louis Southworth, an early pioneer in Waldport being honored with a statue at the entrance to Southworth Park. Today I want to write about another Oregon pioneer, Reuben Shipley of Philomath.
Reuben Shipley was born in Kentucky between 1800 and 1807. He was enslaved to Robert Shipley and lived in Missouri.
Reuben was married in Missouri and had two sons. His wife and family were enslaved 30 miles away on a different plantation. In exchange for helping him move to Oregon and build a home in 1853, Robert Shipley granted Reuben his freedom. This meant Reuben had to leave his family behind because they were enslaved to a different family. However, he left with the hopes that he could eventually achieve his own freedom and buy the freedom of his wife and sons.
Reuben began corresponding with the enslaver of his wife in Missouri, but she died before he could gain her freedom. Reuben then hoped to free his enslaved sons, but their enslaver refused the request and his sons were disappeared during the civil war.
Several years after settling in Oregon, Reuben became a landowner in Philomath. He married Mary Jane Holmes in 1857. Mary Jane's story is also a difficult one. In 1852, Mary Jane's parents filed a lawsuit against their former enslaver in order to regain custody of their four children in Oregon's only slave trial. They prevailed. But while the courts had freed the family, Mary's enslaver demanded compensation for that freedom.
Eventually, Reuben and Mary had four children. In 1861 they donated land to create Mt Union Cemetery in Philomath – possibly the first cemetery in Oregon to permit burials of multiple races.
According to an 1850 census, there may have been as few as 50 Black residents in Oregon. Mary Jane and Reuben were laid to rest in Mt. Vernon. In a final twist to the story, the gravestone reads RE Ficklin. As many enslaved people at the time did, it is believed Reuben Shipley had used the name of his most recent enslaver. But Shipley had previously been enslaved by a person with the name of Ficklin. Reuben Shipley's son Edward used that name for the headstone he gave his father.
There is a historical marker on the old Shipley homestead honoring this Oregon family and other Benton County Black pioneers.
Last Monday I was the guest on Hotline with Cheri Brubaker. The program is available online here.
Last week I sat in on Lincoln County Drug Court and met for lunch with presiding Judge Sheryl Bachart. I also met with leadership of the Oregon Youth Development Division to ask some pointed questions about why their ten Community Conversation gatherings covered virtually all of Oregon except the Central Coast. Saturday I stopped in at the Lincoln City Art Festival.
Monday (today) I've scheduled conversations with the National Caucus of Environmental Legislators and the Chair of the Governor's Commission for Senior Services. Tuesday I'm touring the Children's Advocacy Center of Lincoln County and meeting with the Seismic Policy Advisory Commission to discuss natural disaster legislation.
Wednesday I've been invited to join OSU President Jayathi Murthy to visit the Oregon Veterinary Diagnostic Laboratory. Thursday I'll Zoom with the government relations team from AARP. And next weekend, as detailed above, I'll be at a retreat with House Democrats. I'll also hope to slip away, dress up, and join Susan at the Angels Anonymous Ball and Festival of Trees.
I hope your late November and Early December is as productive or at least relaxing and reflective. I'll be back next week with more Oregon news.
email: Rep.DavidGomberg@oregonlegislature.gov
phone: 503-986-1410
address: 900 Court St NE, H-480, Salem, OR, 97301
website: http://www.oregonlegislature.gov/gomberg