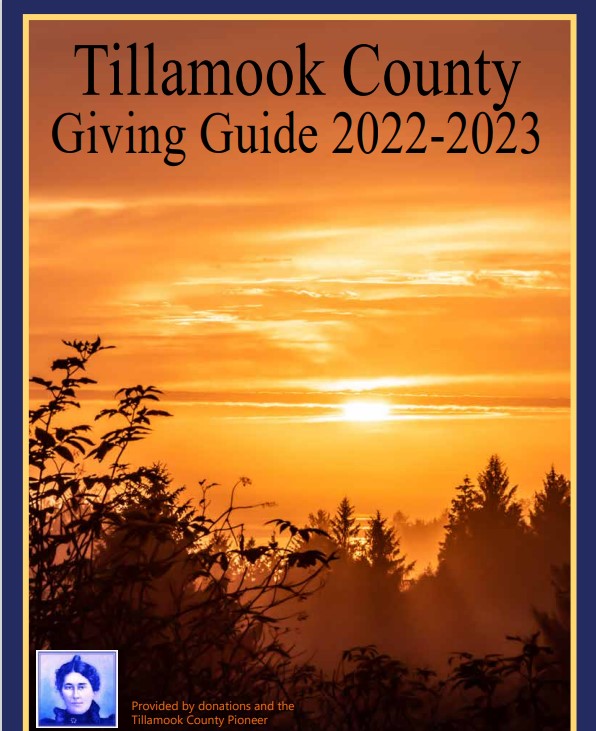 By Representative David Gomberg, House District 10
Hello Friends and Neighbors,
On Friday, Susan and I attended the first public event at the new Marine Science Building at the Hatfield Center (HMSC) in Newport.
I was a leading legislative supporter for a commitment and funding of this new resource and take some small pride on seeing it come to fruition. The entire Central Coast should be proud as well. As we face the looming challenge of changing ocean conditions, acidification, hypoxia, and warming waters that manifest themselves in diminished fish stocks, threats to shellfish, starfish fatalities, and rising tides, Hatfield and the MSI will be on the front lines as the leading center of marine research.
Oregon State University's new marine studies building at its Hatfield Marine Science Center will not only increase the region's marine science education and research capacity, it will use state-of-the-art architectural and engineering techniques to serve as one of the first "vertical evacuation" tsunami sites in the United States. A ramp will lead from ground level to the top of the auditorium, and from there to the roof of the three-story structure. The roof of the building will be at a height of 47 feet and is designed to serve as a safe evacuation site for more than 900 people.
The purpose of our Friday visit was the unveiling of a remarkable art display throughout the building. "Blue Heart" is an exhibit by Dwight Hwang and district resident Duncan Berry featuring air, sea, and land images of coastal lifeforms preserved through the Japanese folk-art process of Gyotaku and Nature Printing.
Now in its 54th year of operation, HMSC serves as Oregon State University's coastal campus and as an oceanographic research base for six state and federal agencies. It is also a resource for K-12 educators and the public. I believe in the work they are doing and am proud to have them doing it here.
Next Friday we'll take part in a different perspective on ocean preservation.
"Washed Ashore: Art to Save the Sea," a touring exhibit of sea life sculptures made entirely of marine debris, will bring its message of ocean stewardship to the Central Coast with a free show at the Lincoln City Cultural Center. The 19-piece collection will be on display from October 23, 2021, through March 13, 2022 with a formal ribbon cutting at 4 pm on October 22nd. Larger pieces are already visible on the Center lawn.
Plastic is everywhere and cannot biodegrade—instead, it breaks down into microplastics, which have been found in rainwater, in our seafood, in farmland soil, and in our lakes, rivers, and seas. These microscopic plastic particles pose major threats to marine and terrestrial ecosystems, and also expose humans to dangerous chemicals. A recent report estimates that each person ingests five grams every week, the equivalent of eating a plastic credit card.
Earlier this year, I was pleased to join Senator Jeff Merkley and my friends from the Surfrider Foundation and Environment Oregon to talk about the urgent need to #BreakFreeFromPlastic.
Oregon's bottle bill is now celebrating 50 successful years. But we still know that 80% of the trash collected on our beaches is single-use plastics including bottles, bags, and food containers. Across the nation, 20 billion bottles are thrown away each year and more than 30 billion pounds of plastic. That waste clogs our landfills, clutters our roadways, and soils our open spaces, parks, beaches and waterways. Too much filters back into our food stream.
As much of our waste becomes more difficult to sell or re-use, Oregon continues to address recycling challenges. But Oregon is just a small part of a national and global problem. I'm pleased to support Senator Merkley's effort to take one of Oregon's good ideas national.
Come November, Oregon will fall back to standard time as always. Why, you might be wondering, are we doing this again? Didn't we change the law so we don't ever have to go back to standard time?
Well, we did! In 2019 I was pleased to support SB 320 which sought to end our bi-annual time changes. But we are all still waiting on the federal government to act before we can make it official.
U.S. Senator Ron Wyden has now co-sponsored the Sunshine Protection Act. According to the information presented by the sponsors of the bill, eliminating time changes would reduce car crashes and accidents, depression, cardiac arrests, childhood obesity and energy use, while helping the economy, farmers and people, in general, who could use more exercise.
But, for now, at 2 a.m. on Sunday, November 7, we will all take a trip one hour back in our time machines to 1 a.m. As Bob Dylan once wrote, in The Times They Are A-Changin', "Come senators, congressmen, please heed the call…"
The Kicker Rebate has been finalized – Oregonians will get 17% of 2020 state income tax back!
The Oregon Office of Economic Analysis (OEA) confirmed earlier this month a nearly $1.9 billion tax surplus, triggering a tax surplus credit for the 2021 tax year. Instead of kicker checks, the surplus will be returned to taxpayers through a credit on their 2021 state personal income tax returns filed in 2022.
The Oregon tax rebate, commonly referred to as the "kicker", is calculated for individual taxpayers when actual tax collected exceeds the amount expected or forecast by economic advisors. To be clear, no one paid more than they expected to. But more people earned higher incomes than the state expected and that generated more total tax revenue. The Oregon Constitution mandates that the rebate be issued when calculated revenue for a given biennium exceeds the forecast revenue by at least two percent. The law was first enacted by ballot measure in 1980, and was entered into the Oregon Constitution with the approval of Ballot Measure 86 in 2000.
A person is eligible to claim the kicker if they filed a 2020 tax return and had tax due before credits. Even if they don't have a filing obligation for 2021, they still must file a 2021 tax return to claim the credit. There will be detailed information on how to claim the credit in the 2021 Oregon personal income tax return instructions.
To calculate the amount of the credit, multiply your 2020 tax liability before any credits—line 22 on the 2020 Form OR-40—by 17.341 percent. Taxpayers who claimed a credit for tax paid to another state need to subtract that credit amount from their liability before calculating the kicker.
A What's My Kicker? calculator is active now on the Department of Revenue's website for personal income tax filers. Access the calculator from Revenue Online. To calculate a kicker credit, a taxpayer will enter their name, Social Security Number, and filing status for 2020 and 2021.
Keep in mind that the state may use all or part of a taxpayer's kicker credit to pay any state debt they owe, such as taxes due for other years, child support, court fines, or school loans.
Last week I wrote about the importance of being emergency prepared and the Great Oregon Shakeout on October 21st.
The stark importance of preparation was brought home this week when I reviewed a new report on tsunamis prepared by the Oregon Health Authority. "The Cascadia Tsunami Casualty Estimates Report provides expected tsunami casualty estimates from a magnitude 9 Cascadia earthquake for the Oregon coast. Results indicate that expected casualties could approach 20,000, with the vast majority being fatalities."
Tsunami casualty estimates following an expected magnitude 9 Cascadia earthquake are assumed to occur within hours of the earthquake. Estimates, which include permanent residents and visitors, are for a summer "night" (i.e., 2 AM) when visitor populations are high. It is important to note the modeling assumes that all persons quickly evacuate by foot using the most optimal tsunami evacuation route.
Here are details from the report with specifics for each community and city in our district:
These are sobering statistics. And that brings us back to emergency planning, evacuation routes, and the need to better educate visitors. And it also brings us back to innovations like the new Marine Science Building that provides an example of how we can build better at the beach.
On a brighter note, each week the Coastal Caucus – those legislators representing coastal districts – joins the Tillamook County Commissioners in a Leadership Update which is re-broadcast on KTIL radio. Even if you live outside Tillamook County, it is well worth a listen to hear from a small group of Democrats and Republicans who have made a practice of working together for the common good of our districts at the ocean's edge.
You can listen to podcasts online. And this week if you wish, you can also listen to my own report on Tillamook Today. In the coming week, I'll be joining the Lincoln City Rotary for a legislative update.
Meanwhile, if you have questions, concerns, or feedback, please feel free to email us. And thanks as always for reading.
email: Rep.DavidGomberg@oregonlegislature.gov
phone: 503-986-1410
address: 900 Court St NE, H-480, Salem, OR, 97301
website: http://www.oregonlegislature.gov/gomberg