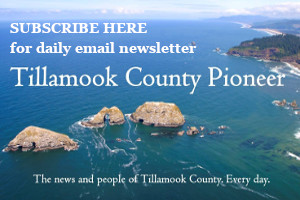 By Representative David Gomberg, House District 10
Dear Neighbors and Friends,
The 82nd session of the Oregon Legislative Assembly began Monday with opening ceremonies and the swearing-in of members. Thank you again for honoring me with the responsibility of representing you.
I was one of 39 returning House members and we welcomed 21 new members. Dan Rayfield of Corvallis was re-elected as Speaker of the House. Rob Wagner of Lake Oswego was selected as President of the Senate.
The presiding officers and Governor Tina Kotek each gave speeches highlighting their priorities for the session. Each shared a commitment to addressing housing, behavioral health, and the issues surrounding homelessness. The following day, Governor Kotek declared a housing state of emergency. (See comments below.) She also outlined a plan to build 36,000 new homes a year in an effort to increase housing supply and affordability while getting people off the streets.
The first day is more about pageantry than policy. And this first day was made more difficult because the Capitol is largely closed for renovations. There are few places to even sit or hang a coat. Since former governors are always invited, earlier in the week I reached out to my dear friend, Governor Barbara Roberts, and offered my office as a place to relax. I was honored that she swung by – with a state police escort – and with Governor Ted Kulongoski as well.
I began my legislative experience as Chief of Staff to then-Representative Roberts back in the 1980s and my wife Susan was on her staff in both the Secretary of State and Governor's office. It was good to catch up, share old stories, and laugh a bit between floor sessions. Speaker Rayfield and his son Adam stopped by to say hello.
Pictured Left to Right: Former Governors Ted Kulongoski, Barbara Roberts, Oregon House Speaker Dan Rayfield and his son Adam, and Rep. Gomberg.
As I said, the Capitol is being renovated and jackhammers punctuated the afternoon speeches. Speaker Rayfield presented members with personalized hard hats to reflect the construction and also the work we need to do together.
More than 1,000 House Bills were introduced and read on the floor Monday with a comparable number in the Senate. There are still several weeks available for bills to be filed but most are introduced on the first day.
Once read for the first time, bills are assigned to committees where committee chairs will decide which are scheduled for hearings in the limited time available. This session I will serve as Vice-Chair of Ways and Means, Co-Chair of the Transportation and
Economic Development budget committee, and will serve on the General Government Subcommittee and the Joint Committee on Semiconductors.
The pageantry is behind us now and the new session begins in earnest this week. Crafting policy and funding solutions that work for Oregonians is critical work. Simply throwing money at problems won't be enough, which is why my office will continue to advocate for state agency accountability. My highest priority continues to be that I will be your voice and represent your priorities and needs in Salem. It is an honor to serve.
As I mentioned, Governor Kotek has declared a housing and homelessness state of emergency. I'm grateful the Governor has taken swift and decisive action to address these serious problems in Oregon through Executive Order. But I am also disappointed that Lincoln, Tillamook, and Benton Counties will not be benefitted by the Order.
Areas considered for homelessness support are called Continuums of Care – regions originated by the Federal Housing and Urban Development Agency (HUD). Seven of the Continuums are made up of counties clustered around larger metropolitan areas. The final Continuum contains the rest of Oregon – 26 counties – called the Rural Oregon Continuum.
The single Rural Oregon Continuum includes 26 counties in eastern, southern, and coastal Oregon.
The Emergency Declaration only provides support in Continuums where homelessness has increased by 50% since 2017. Our problem is that as dire as our homelessness problem may be in Lincoln or Benton County, when we are averaged together with all of Eastern Oregon, we fall below the 50% threshold. As a result, the Rural Continuum is the only one where the Executive Order did not apply.
Homelessness counts are determined though a census called the Point In Time (PIT) count. Across the Rural Oregon Continuum, you find Oregon's least populous counties and smallest cities. Smaller communities have fewer resources to complete a thorough and accurate PIT count. In 2022 for example, with a COVID surge looming, Lincoln County relied on a simple "windshield survey" in which volunteers were tasked with driving up and down Highway 101 to survey for individuals contending with unsheltered homelessness. As we well know here, many folks struggling with homelessness are often found well away from the highway.
Weather patterns, the economy, and visitor dynamics are dramatically different between Eastern Oregon and the Coast. Counts are done in January, but fewer unsheltered individuals linger in sub-zero regions. And the hospitality industry suffered closures and layoffs during the pandemic which left coastal residents disproportionately homeless.
Finally, and unfortunately, the Point In Time surveys specifically exclude homeless students who may be temporarily sheltered. This means we are not counting students who may be living involuntarily doubled-up on friends' couches, living room floors, or in basements. As many as one-in-five coastal students do not have a safe, secure, long-term place to sleep, and tragically, these students are often disproportionately young people of color and members of the LGBTQ+ community.
Homelessness is not just an urban issue, or an adult issue. It is an Oregon issue.
Executive Orders were issued late Tuesday. The following afternoon, in an effort to be proactive and constructive, I prepared a letter signed by all members of the Coastal Caucus in which we urged the Governor to consider a process allowing cities or counties in the Rural Continuum to opt into the Declaration.
You can read the full Coastal Caucus letter here.
I recently wrote that the latest U.S. Census Bureau estimates that Oregon's population shrunk for the first time in decades. This change has serious implications for our workforce, retirement economy, and state revenues.  But now, other measures of the population tell a slightly different story.
The 2022 population estimates, released by the Census Bureau in late December, show that the state lost about 16,000 residents in the year leading up to July 1, 2022. That's about 0.4% of the state's population, putting Oregon among the top 10 fastest-shrinking states in the country.
But preliminary estimates by Portland State University's Population Research Center, whose numbers serve as the state's official population estimates between each decennial Census, show the opposite trend. The Center estimates that Oregon gained 15,000 new residents over the same period, an increase of 0.35%. Data from moving companies, like U-Haul and United Van Lines, also suggest that migration into Oregon increased in 2022. You can read more details here.
Oregon needs this growth to support local businesses, and to sustain tax revenues that fund public services like roads, public health, and education. A shrinking population would endanger the state's economic growth which has relied on people moving here to work or retire and also to spend money here. A growing population has the opposite result.
It will be interesting to see how state economists view this new information in upcoming economic forecasts, which give lawmakers an idea of how much money they can spend on public programs. The most recent statewide forecast, released in November, expected a positive net migration of 33,757 in 2022. That was before the Census or PSU numbers were released.
As I often observe, forecasting the strength of the economy and state revenues two years in advance is an impossible job. But under Oregon law, if the estimate is too high, we have to cut expenditures. If it is too low, we send the extra back to taxpayers.
Stay tuned!
The Shark Shack is a project of the Oregon Coast Community College student government.

The Shack is a food pantry and student resource room stocked with food, supplies, clothing, personal hygiene products, and other supports for students in need. Donations are currently being accepted at the Newport or Lincoln City campus.

Contact go.sharks@oregoncoast.edu for more information and how to support local students.
Monday January 16th is a State and National holiday remembering and honoring the contributions that Dr. Martin Luther King Jr. made in his lifetime and beyond. MLK Jr. Day was created by Congress in 1994 to mark the holiday as "a national day of service."
Service in our part of Oregon is important every day. For the first time since the pandemic there are a number of events happening in-person across the area.
Regardless of if you attend an event, I encourage everyone to take a moment and reflect on what you can do to continue the work we still have to do to make Dr. King's dream a reality.
Saturday, I joined a coastal Town Hall with US Senator Jeff Merkley.
email: Rep.DavidGomberg@oregonlegislature.gov
phone: 503-986-1410
address: 900 Court St NE, H-480, Salem, OR, 97301
website: http://www.oregonlegislature.gov/gomberg