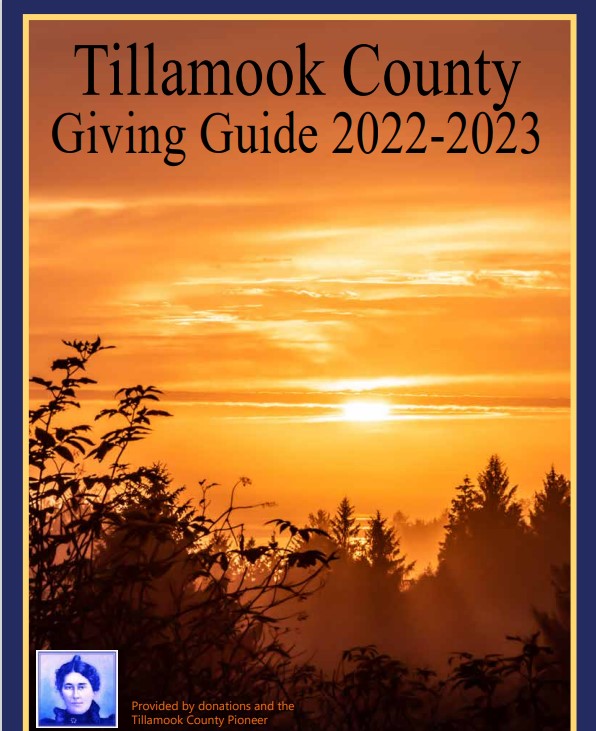 By Representative David Gomberg, House District 10

Two years ago this week, wildfires devastated Oregon and raged through northern Lincoln County, forever changing lives and landscapes.

In a cruel irony, nature chose this anniversary to duplicate fire conditions with heavy winds, high temperatures, and low humidity. But one major difference this year is that power utilities around the state were proactively turning off the electricity and that may have made all the difference.

Labor Day 2020, Susan and I were watching television when there was a loud noise on the street and the house went dark. I went outside and saw that a broken branch had severed the power line and the transformer had exploded. Sparks were dribbling off the pole and into the street. It was easy to see how, in a more remote location, this could have ignited another flareup.

Planned power outages may well become the norm for future fire seasons. Certainly a shutdown – with adequate notice – is preferable to increased fire risk. The utility companies say they are keeping in touch with affected customers via email, text, and social media, as well as through their websites.

But what exactly should you do to prepare for a power outage?
Make sure your contact information is current with utilities and county emergency services. That will ensure you receive warnings, notices, and updates. During outages, some utilities offer specialized support services to customers.
Gather critical supplies. That includes batteries, cellphone chargers, flashlights, nonperishable food, water, and extra medication. Keep those items in a safe place along with key documents. Have a go-bag ready in case you need to evacuate.
Check-in with neighbors and see how they're doing.
When the power goes off, keep freezers and refrigerators closed. Only use generators outdoors and away from windows. Do not use a gas stove to heat or cook in your home — disconnect appliances and electronics to avoid damage from electrical surges.
The Oregon Small Business Development Center Network has published a Disaster Recovery Guide for Business, and free copies are available (printed or PDF) from the Oregon Coast SBDC. Prepared to serve as a practical step-by-step workbook after an event, it has proven reassuring and helpful to businesses as a planning tool.
You may have also seen my report in your post box this week detailing measures and money approved last legislative session to protect our communities from wildfires.
Seven large wildfires are burning in our state. The Oregonian/OregonLive's wildfire map helps you track fire activity across the Northwest. Find it here. Smoke will continue to impact much of Oregon. Stay up to date on smoke levels in your area and statewide on Oregon's smoke blog.

With hot, dry, and windy conditions in the forecast, forestland in northwest Oregon protected by the Oregon Department of Forestry (ODF) will remain in Extreme Fire Danger. Starting Friday in northwest Oregon, off-highway vehicle trails will be closed, campfires and beach fires completely banned, and some forest roads will close to vehicle traffic. Fire danger and associated restrictions for all lands protected by ODF can be found on the ODF website.

Two years ago, 179 fire agencies contributed resources to support communities where fires threatened lives and homes. The collective response included nearly 300 firefighting apparatus and more than 2,000 members of Oregon's structural firefighting service. Our first responders have again been activated. Members of two Lincoln County fire agencies returned home Wednesday from assisting with the Rum Creek Fire in Josephine County.

Today we honor the lives lost, the men and women who stepped up to help, and the communities impacted by these fires. I want to remind everyone to emphasize safety in everything you do. Let's end this fire season safely!
There is an election underway that you may not have heard about.

Oregon's Kid Governor® (ORKG) is a statewide civics program for 5th graders managed by the Oregon Secretary of State's Office. Timed to coincide with Election Day in November, ORKG offers each elementary school in Oregon the opportunity to enter one student candidate into a statewide election that other 5th graders vote in.

ORKG candidates work with their classmates to create a campaign video.

From the pool of nominees, a selection committee will choose the final seven candidates and the Secretary of State's Office will post the videos online. During Election Week, registered classes watch and analyze the campaign videos and vote for the platform and candidate they want to support. The candidate with the most votes statewide is then named Oregon Kid Governor.

The winning candidate serves a one-year term with all the benefits and responsibilities of being Kid Governor. These duties include sharing their issue statewide with constituents, writing posts for an official blog, meeting with students and adults across the state, and participating in events with the Oregon Secretary of State's Office.

The current kid Governor is Emerie and her platform is about animal abuse. Watch Emerie's campaign video here.
The Vietnam War Memorial Fund (VWMF) is a charitable organization with the expressed purpose to generate funds for the design and construction of a Vietnam War Memorial on the Oregon State Capitol Grounds that will provide educational opportunities for future generations.

I currently serve on the Steering Committee charged with review and recommendations for the design and content of the Memorial.

In an effort to coordinate activities for the Speakers Bureau and Capital Campaign Commission, the Fund is now recruiting a Chair for each Oregon County. If you know of someone who would be a good candidate for this position in your county, or if you are willing to serve, please send us an email.

Looking for an easy way to contribute? Consider donating your can and bottle deposits to Vietnam War Memorial Fund. You can call or email for a shipment of special blue bags and the location of the nearest BottleDrop drop location. Fill up and deposit the bags and BottleDrop sends us the money. If you already have a Green Bag account, you can go to your online account and donate directly from your account to the Vietnam War Memorial Fund.
I trust everyone took some time 

Saturday

 to remember 9/11.

On Thursday I traveled to Portland and addressed an audience from the wind energy industry to share concerns for our fishing fleet and unintended environmental consequences. Also on the panel were Robert Westerman from IBEW (electrical workers and organized labor) Heather Mann from the Midwater Trawlers, Representative David Brock-Smith from the Southern Coast, and John Burns from the Port of Coos Bay.
Tuesday

 I'll do my two weekly radio programs and zoom into a meeting of the Oregon Seismic Safety Policy Advisory Commission (OSSPAC). 

Wednesday

 I have a radio interview with "Hotline" and lunch with the Oregon Forest Industries Council. 

Thursday

 I start the day with a discussion of rural economic development, travel to Philomath for a Chamber luncheon to hear the State of the City from Mayor Jones, will help celebrate the opening of a new winery inland, then scoot back to Otter Rock to visit with local businesses.

Friday is a meeting of the Vietnam War Memorial Steering Committee and a conversation with the good folks from the Cape Perpetua Collaborative.

Finally, on a busy Saturday, I'll be serving at the Depoe Bay Salmon Bake, celebrating Newport Pride, visiting neighborhoods in Newport, stopping by the Lincoln County Emergency Readiness Fair in Lincoln City, and speaking about veteran issues at the Celebration of Honor in Lincoln City.

As always, I'll hope to see you along the way. Please be careful out there!