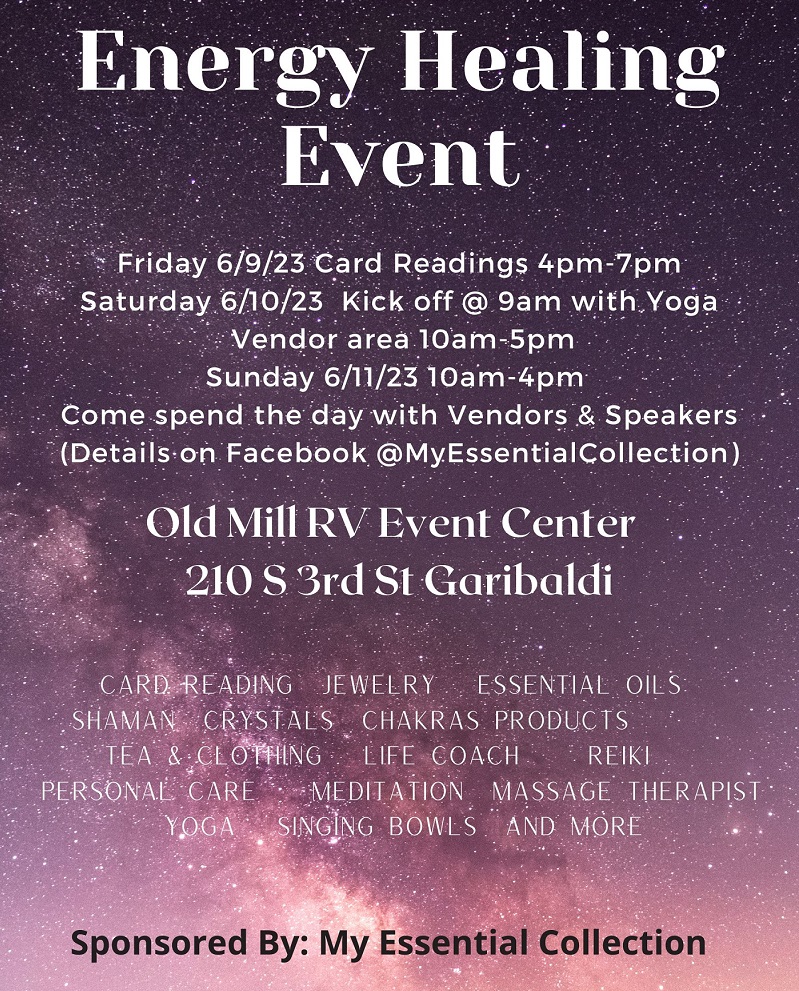 By Representative David Gomberg
Hello Neighbors and Friends,
I spent some time Saturday in a beautiful place with a dark history.
A new suspension bridge was dedicated on the Amanda Trail just south of Yachats. The 7.4 mile trail officially opened in the spring of 1998 and includes the Amanda Grotto, where a statue of Amanda De-Cuys stands proud, a representative of the people who first lived in what would become the state of Oregon.
Yachats News Photo
Amanda De-Cuys was a blind Native American woman of the Coos tribe. She traversed this section of coastal trail 153 years ago, but not by choice. After the Coast Reservation was established in 1855, coastal tribes were rounded up and forced to relocate to the rugged land, which was of no use to white settlers. The tribes had signed a treaty that they thought would allow them to live in peace, despite being forced out of their homes. But Congress did not ratify the treaty, and critical funds never made their way to the people who lived on the reservation, leading to rampant disease and starvation.
Like others, De-Cuys fled the unbearable conditions, making her way to Coos Bay, where she met a settler with whom she had a child. When the U.S. military arrived years later—charged with finding runaways and returning them to the Coast Reservation—De-Cuys was forced to abandon her daughter and walk, along with dozens of members of the Coos and Lower Umpqua tribes, 75 miles north from Coos Bay to what is now the town of Yachats.
Amanda's fate from there is a mystery, but the fate of the Coast Indian Reservation is well documented. By 1875, the entire reservation was dismantled for white settlement, the remaining tribal population removed to Siletz and Grand Ronde Reservations.
The Amanda Trail recognizes displacement and suffering of First Nations during Oregon's pioneer-era.
As shafts of sunlight penetrated the trees on Saturday and warmed 100 visitors and volunteers at the dedication, I was struck by the paradox of celebrating public access to lands where displaced peoples were once forced to concentrate and the scene of such suffering. Please take a few minutes to watch this video and learn more of the Amada story and read more about the dedication here.
On Wednesday, the state Office of Economic Analysis (OEA) released the June 2022 Economic and Revenue Forecast.
​​​​The Oregon Economic Forecast provides information to the legislature, agencies, and private organizations and is the basis for much of the budgeting in state government. Quarterly reports open the revenue forecasting process to public review.
You can find the Executive Summary of the forecast here and the full report here. You can also watch a video recording of the presentation on OLIS here.
Economists said Wednesday that state revenues grew far more rapidly than expected over the past three months. The explosive growth in Oregonians income has been "nothing short of shocking," state economist Mark McMullen told lawmakers. The miscalculation means billions more in tax receipts than previously thought. But it could also trigger a $3 billion rebate known as the kicker, which would offset much of the gains. The kicker rebate sends money back to taxpayers if revenues exceed projections by more than 2%.
Key details of the quarterly report included:
Oregon's economy is running strong.
We are pretty much back to full employment following the COVID recession.
Labor shortages persist, a result of demographics, COVID deaths, reduced immigration, and workers quitting.
Inflation is counteracting the benefits of long-awaited wage increases.
Despite the solid economy, Oregonians are pessimistic, which could help provoke a downturn.
The Federal Reserve is increasing interest rates, which will dampen investment and home purchases.
Most of the increases are coming from high-income (mainly via capital-gains taxes) and corporate filers.
The individual kicker is now projected to be $3.033 billion. It will go back to taxpayers.
Based on past business cycles, the next recession will likely come in 2023 and 2024.
The state's budget reserves at the end of this biennium are projected to be $5.125 billion, or 18.7% of the General Fund (up from 17.7% in the previous forecast). This record amount, in large part the result of savings the Legislature instituted, should help balance state budgets during a potential recession.
My sense of the report is that we need to make sure that Oregon's strong economic growth extends to every community and family in the state. People are getting raises, but the average Oregonian's purchasing power is lower today than it was a year ago.
The bottom line is that Oregon is strong – stronger than anyone expected. But as a policy and budget writer, I find these reports increasingly unpredictable and as a result, we are finding it increasingly difficult to forecast changes in the economy as we confront a pandemic, wildfires, international conflict, and simple changes in family economic and employment choices. The result is that we estimate revenue low and return unexpected income to higher income taxpayers rather than invest in education, roads, public safety, or health care.
On Wednesday, I moderated a local gathering intended to provide a formal opportunity for district residents to comment on wind energy proposals off Oregon's southern coast. About 100 people attended in person and virtually. As I have reported before, there is concern that "call areas" designated for wind farms conflict with traditional fishing grounds for our commercial fleet.
Dozens spoke during the three-hour meeting, from multi-generational fishing families and fishing industry veterans to coastal residents and associated business owners standing in solidarity with other members of the coastal community.
The Coastal Caucus (a legislative group I chair) has scheduled similar events for Charleston, Astoria and Brookings.
If you have comments about the wind farm proposal or renewable energy, you can contact the Oregon Department of Energy at https://odoe.powerappsportals.us/en-US/ or the Bureau of Ocean Energy Management at https://www.boem.gov/renewable-energy/state-activities/Oregon.
Since Oregon voters adopted annual sessions in 2010, the Legislature meets for a maximum of 160 days in odd numbered years and 35 days in even numbered years. The period of time in between sessions is called the "interim". The Legislature convenes every eight weeks during the interim for a four-day series of committee meetings, task forces, and briefings called "Legislative Days".
The next Legislative Days is scheduled for May 31st – June 3rd.
During Legislative Days, committees may hold informational hearings on topics that could lead to legislation in upcoming sessions, hear updates on implementation of past legislation, receive reports from state agencies and task forces, and keep current on subjects that affect Oregonians.
The Senate may also convene to approve executive appointments. You can find the Governor's list of proposed state board and commission appointments here.
Committee meetings can be viewed live through the Oregon Legislative Information System (OLIS).
The House Wildfire Committee shown during January Legislative Days
The Oregon Public Utility Commission is hosting a virtual public comment hearing at 6 p.m. Tuesday, May 24. The event provides Pacific Power customers an opportunity to speak directly to the commissioners about the utility's proposed increase to electricity rates.
Pacific Power is asking for an increase in its general rates of approximately $84.4 million or 6.8%. This would impact customer rates differently depending on usage and customer type — residential, business or industrial. For a residential customer using an average of 900 kWh per month, the increase would be $13.01 or 14.16% for single-family residential customers.
PacifiCorp's general rate change request is undergoing a nearly year-long review and will be fully investigated on behalf of electricity customers by the PUC, the Oregon Citizens' Utility Board, and the Alliance of Western Energy Consumers. This public comment hearing is part of that investigation, which will conclude in December when the Commissioners rule on the request. New rates, if approved, are expected to go into effect January 1, 2023.
To participate using the Zoom platform, view the log-in details on the agenda, which can be found at https://tinyurl.com/yckz2ks2
Comments may be submitted through June 22 in the following ways:
By email to PUC.PublicComments@puc.oregon.gov
By calling 503-378-6600 or 800-522-2404 (all relay calls accepted; Spanish translation services available)
By mail: Attn: UE 399, Administrative Hearings Division, Public Utility Commission of Oregon, PO Box 1088, Salem, OR 97308-1088
On Tuesday I will be very pleased to attend a ribbon cutting in Neskowin completing what we are calling the Emergency Egress. The community is currently served by one access road which is prone to flooding and vulnerable to tsunami damage. In 2019 I acquired $1 million to complete funding of the egress project and work has been underway since 2020 to provide a secure second route for critical access and evacuation.
Also this week, I'll join the Lincoln City/Depoe Bay Chamber for lunch, speak to the Oregon Public Ports Association, meet with the Director of the Oregon Employment Division, celebrate a ribbon cutting at TimberTown Harley Davidson in Lincoln City, and drop in on the Philomath Block Party Concert.
Monday, it will be my honor to speak at the Fleet of Flowers observance in Depoe Bay honoring all seafarers and those lost at sea, along with our uniformed services and their families.
Monday is of course, Memorial Day when we honor the sacrifice of those who have died in service to our nation. Please take some time that hallowed day to be respectful.
My office will be closed on the 30th for the observance as will many public buildings. Watch for your next newsletter early on Tuesday, May 31.
Thanks so much for reading!
Warm Regards,
Representative David Gomberg
House District 10
email: Rep.DavidGomberg@oregonlegislature.gov
phone: 503-986-1410
address: 900 Court St NE, H-480, Salem, OR, 97301
website: http://www.oregonlegislature.gov/gomberg