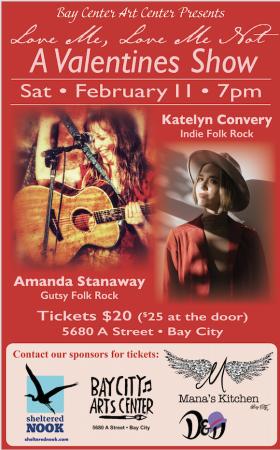 By State Representative David Gomberg
In the past few days, I joined several somber memorials. I attended an LED-candlelight gathering in Otis of fire survivors. Early Saturday I watched as our first responders in Toledo remembered the sacrifice and loss of so many on 9/11. And then I dropped in on a sidewalk flag-wave in Newport organized by the local Republican party. I'm a Democrat but I was pleased to be there. This day was about people and not party.
It was a long year ago that the Labor Day fires raged across our state and through our own neighborhoods causing the largest, deadliest, and most destructive wildfires in Oregon's history. More than 400,000 acres burned in the Western Cascades – more than lost during the ten years we historically call the Tillamook Burn. The scars on the landscape remain evident as recovery efforts continue and survivors rebuild their lives and their homes.
We marked the anniversary with a 'Day of Remembrance' here in Oregon.  We honored the nine lives lost and the homes, businesses, and towns that were destroyed.  I will never forget the flames, smoke and our hurried evacuation and the fear that our own house was gone. We were among the fortunate. The fires had been stopped at the driveway. Many neighbors were not so lucky. I'm grateful every day to the fire crews that worked to save houses where they could.
One lesson that I take away from our continued battle with wildfires is that we must strive to be better prepared for natural disasters – fires, floods, drought, freezes, heat waves, and eventually a major earthquake. The state needs improved planning, response, and resources. And each of us needs a better family disaster plan.
September is National Preparedness Month and I encourage all of you to consider a response to worst cases for your family. You need a "go plan" and a "go kit". I can tell you that when the power was off and the fires came early in the still-dark morning, a plan made all the difference for Susie and me. I have provided some tips for making your plan in this newsletter and I hope you will take some time to consider how prepared your family is.
Oregonian's resilient spirit is strong. OEM's 2 Weeks Ready program recommends citizens be informed and know about the hazards where they live; make an emergency plan for themselves and their loved ones; and build an emergency kit with at least two weeks' supply of food, water, and other necessities. The 2 Weeks Ready program offers several resources – including brochures, short videos and family-friendly activities to help you prepare to be ready following a disaster. More information can be found here. The in-depth guide to Citizen Preparedness "Are You Ready" published by the U.S. Department of Homeland Security and FEMA also provides a great deal of information.
You can also sign up to receive Disaster Warnings and receive information through Oregon's new emergency alert notification system, OR-Alert. The system has been fully implemented in 26 counties and is actively being implemented in another eight.
This weekend also marks another devastating moment in our history. It has now been 20 years since the attacks on September 11, 2001 – an anniversary that represents a dark time for Americans and our friends and partners around the globe. My thoughts are with the loved ones of the nearly 3,000 people who died in the attacks on that fateful day, those who have been displaced by war and terror, and the service members and allies who sacrifice every day to keep us safe.
For the first time, Americans will observe this anniversary without troops stationed in Afghanistan. The longest war in American history came to an end on August 31st, after one of the biggest airlifts in history evacuated more than 120,000 people. This operation was not without tragedy, and we remember the 13 American service members lost while saving the lives of others. Most of them were just children when the U.S. launched its war in Afghanistan
The stories and images we have seen coming out of the region are painful for many in an already difficult time. Given that veterans from all eras are reacting to the events in Afghanistan, the U.S. Department of Veterans Affairs is working quickly to share resources, call center information, peer support and other community services.
National Preparedness Month (NPM) is an observance each September to raise awareness about the importance of being ready for disasters and emergencies that could happen at any time. The 2021 theme is "Preparing for disasters is protecting everyone you love."
Make or improve your plan today. Your family may not be together if a disaster strikes, so it is important to consider which types of disasters could affect us. Know how you'll contact one another and reconnect if separated. Establish a family meeting place that's familiar and easy to find.
Step 1: Put a plan together by discussing the questions below with your family, friends or household to start your emergency plan.
Step 2:  Consider specific needs in your household.
Tailor your plans and supplies to your specific daily living needs and responsibilities. Create your own personal network for specific areas where you need assistance. Discuss your needs and responsibilities and how people in your network can assist each other with communication, care of children, business, pets or specific needs like operating medical equipment. Keep in mind some of these factors when developing your plan:
Different ages of members within your household
Responsibilities for assisting others
Locations frequented
Dietary needs
Medical needs including prescriptions and equipment
Disabilities or access and functional needs including devices and equipment
Languages spoken
Cultural and religious considerations
Pets or service animals
Households with school-aged children
Step 3: Fill out a Family Emergency Plan.
Download and fill out a family emergency plan or use it as a guide to create your own.
From ice storms to floods, to fires, to a major seismic event, we are making sure Oregon is prepared to face natural disasters. We are investing in response and relief efforts to keep our families safe.  This year the legislature committed $600 million in wildfire recovery and prevention, giving firefighters better tools to protect communities in high-risk areas. We also modernized and consolidated our emergency response programs under the new Oregon Department of Emergency Management to improve statewide coordination when disaster strikes.
I sponsored and passed legislation to make it easier for homeowners to rebuild following wildfire damage, cutting taxes and providing financial relief where families and small businesses most need it. A new grant program was established to help owners of manufactured homes with the cost of rebuilding, and property taxes for homes damaged by wildfires will be prorated, so that families who lost their homes won't be expected to pay taxes while they rebuild. Additionally, properties being rebuilt following a natural disaster are exempt from construction taxes, ensuring these homes can be rebuilt at an affordable rate, and those impacted by wildfires can have a fresh start.
As a legislator, my role was to look at budgets and statutes that facilitated recovery and worked to improve our response to future fire seasons.
Community members who would like to support ongoing local wildfire recovery should visit Lincoln County's Long Term Recovery Group.
I want to close with some reflections on the resiliency of the people and communities of our district. As I meet and talk with people every day, I am struck by their positive spirit and determination to persevere in the face of ongoing challenges.
Following September 11th, Americans showed incredible strength, courage, and resilience as we came together to support one another. I saw that same sense of community following the fires of 2020 when people opened their homes, their hearts, and their wallets to help each other.
Tragedy brings people together. Adversity makes us stronger. As I stood with a candle last week in Otis where new houses are being delivered daily, and waved a flag on the sidewalk Saturday morning in Newport, I was reminded that despite our differences, we have much more in common than what is dividing us.
Let us resolve to not becomes victims of fear, anger, or division. Today, as we face so many different challenges, we can take solace in the joy of a child on the first day of school, lunch with a friend, sleeping late on your day off, and the peaceful beauty of a coastal sunset.
All of us care about our schools, good jobs, affordable housing and safe roads. We want clean water to come out of the tap and dirty water to go down the drain. We all believe in quality of life and livability in our communities. We all long for a better, safer, sustainable future for our kids and grandkids.
To heal our nation, we must find the means to narrow our differences — and always remember to be kind and patient towards one another.
Warm Regards,
Representative David Gomberg
House District 10
email: Rep.DavidGomberg@oregonlegislature.gov
phone: 503-986-1410
address: 900 Court St NE, H-480, Salem, OR, 97301
website: http://www.oregonlegislature.gov/gomberg