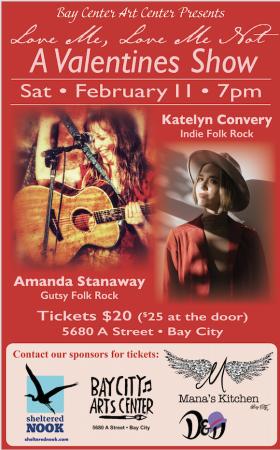 By Representative David Gomberg
House District 10
Hello Friends,
With parliamentary procedures being used in the House to slow things down, and the threat of another walkout looming in the Senate, your legislature is sadly mired in partisan frictions. We are now more than 60 days into the 160 day session, and as one commentator observed, life is not particularly happy in the Oregon Capitol.
Committees continue to operate remotely and pass out bills to the full House. All bills voted on have passed with wide bi-partisan margins. But with one party requiring that each measure be read entirely before a vote, the process is excruciatingly slow. Most bills are only a page or two. Some necessarily stretch hundreds of pages and require dozens of reading hours. Next week, the House will resort to floor sessions that include the noon hour and evenings from 5:30 to 9 pm in an effort to keep moving forward.
By contrast, the Coastal Caucus is working well across party lines. These Senators and Representatives, republicans and democrats, cover seven districts along the coastline. Despite our many differences, we have come together on budgets and bills that fund a state agency responsible for earthquake resilience, complete an Oregon Coast Trail, respond to ocean acidification and hypoxia, maintain our port channels and levies, advocate for adequate COVID resources in our region, and generally support our coastal communities, industries, and working families. We are successful because we focus on all we have in common. I'm pleased to have been asked to lead the Caucus this year and proud of our bi-partisan accomplishments.
Photo by John Rosman / OPB
Last week, Congress passed the American Rescue Plan and the President signed it into law. The $1.9 trillion bill has substantial new funding for COVID-19 response, personal relief measures, small business assistance, and state and local funding. Oregon will receive more than $5.8 billion with most going to cities and counties or grants to families and businesses. $2.6 billion of which can be used to augment the state budget. This funding, combined with an improved revenue forecast, means that the Oregon Legislature can go from considering budget cuts to identifying areas for additional investment.
Here are a few more details:
COVID-19 funding: The government has allocated $50 billion to FEMA for vaccine distribution, $47.8 billion on COVID-19 testing and contact tracing, $10 billion for Personal Protective Equipment (PPE), and $7.5 billion to the CDC for vaccine distribution and administration. The FEMA funding helps pay for the National Guard troops currently assisting with mass vaccination clinics and other vaccination efforts.
Stimulus Payments: Most people will receive a $1400 check for every member of their household. As before, income limits of $80,000 per individual and $160,000 per family apply. The US Treasury will distribute the funds direct to your bank account, and will use either your 2019 or 2020 tax income. A family of four will receive $5,600. To track your payment, check here.
Child Tax Credit Increase: Starting July 1, 2021, families with children under 18 will receive an enhanced child tax credit of $250 per child per month for a year ($300 per child per month for children under 6 years old). This benefit will go to families making up to $150,000 per year for married tax filers or up to $112,500 for individual filers. While the initial funding is only for 18 months, if continued, the bill has the potential to cut child poverty in half.
Unemployment Extension and Food Stamps: The bill reinstates enhanced unemployment at an additional $300 per week, through the first week in September. Congress also continued the 15% plus up for food stamps through September.
School Funding: Congress provided an additional $130 billion for K-12 schools and $40 billion for colleges and universities. Oregon's share is $1.1 billion. These funds should entirely offset cuts we would otherwise have to make because of budget pressure from increased COVID expenses. I am hopeful that they will also allow for summer programming and childcare for students and families who need them.
Small Businesses: Our small businesses will benefit from an additional $15 billion for Emergency Injury Disaster Loans (EIDL) and an additional $7 billion for the Paycheck Protection Program (PPP).
State and Local Government Funding: To offset decreased revenues and continue critical services, significant funding is available for cities and counties.
Without these funds, we would have seen significant cuts in public safety, healthcare, and education. The American Rescue Plan has significant aid for almost every part of House District 10.
Friday was another big day for vaccinations. 467,951, or nearly 2/3 of seniors 65 and older, have now been vaccinated. As of Friday, about 23% of Oregonians had received at least one shot and 13% had been fully vaccinated.
Starting today, Oregon will expand eligibility to people ages 45 to 64 who have underlying conditions, some frontline workers, including agricultural workers, and people who are homeless. People ages 16 to 44 with underlying conditions and more frontline workers will be granted eligibility starting April 19. Thursday night, President Biden announced that every American adult will be eligible for a COVID-19 vaccine by May 1, and that with a ramped-up supply of vaccines, there'll be enough doses for all U.S. adults by the end of May.
Friday was also a big day at the legislature – the first deadline for bills to be scheduled or die.
The deadline does not affect budget bills or those in special committees such as Rules or Ways & Means, which are exempt from the time rules. The number of proposals remaining won't be known until this week when the chief clerk of each chamber will have a list of surviving bills. More will fall away on April 13, the deadline for work sessions, where committees amend and vote on bills.
As I have reported in the past, about 4,000 bills have been introduced. I've explained that while each bill is a good idea to someone, most are not good enough ideas or have enough support to become law. By the time we adjourn, only about 700 bills will pass including about 150 budget bills.
My own committee on Wildfire Recovery has just finished three virtual town hall meetings lasting well into the evening hours. We heard a great deal of public testimony about the heartache, challenges, and the gaps that exist to help survivors recover from devastating losses. Several bills are pending to help and budget proposals have been sent to Ways & Means. I am grateful to all who took the time to share such personal stories of loss and tragedy. I want to sincerely acknowledge the strength and courage it took to publicly relive these experiences to help the committee identify and prioritize recovery efforts.
Those wildfire recovery funds were approved Friday morning in the Ways & Means Committee where I serve as co-vice-chair. Lincoln County received $725,000 which was more than any other fire-affected city or county. The Friday meeting also approved funding for summer learning, child care, and activities for students which I detailed last week. Housing and homeless support were adopted, funding for the Oregon Food Bank, dollars for Ballot Measure 110 implementation, and approval of the budget for the Department of Geology and Mineral Industries (DOGAMI).
Eerie, mind-bending Ghost Forests  are appearing around Oregon Coast.
Parts of the central Oregon coast are thick with a new – yet extremely old – sight where 4,000-year-old ghost forests have popped up following our winter storms and king tides. These ghost forests are older than those that show year-round at Neskowin. The Neskowin Forest is only 2,000 years old, while many of those found now around the Newport area are 4,000 years or more in age.
What you'll see are either small stumps that look especially ragged, some of which may be tilted on their side, or they'll be large root systems lying half in the sand with no discernible top. The oldest ghost forest is in the Coos Bay area at 7,000 years old, and the youngest at Netarts at just under 1,000 years.
Moolack Beach: Ghost forests are starting to get uprooted.
I'll be driving early to Salem and late back home each night. That means I'll be missing much of the really busy traffic that is anticipated across our district the next few weeks. Spring Break is upon us! Typically that means a lot of visitors. But with schools closed, it is hard to know what to expect. Still, it is important to stay safe and vigilant. Please be patient with the traffic load – especially if you need to make a left turn! Be kind and let cars into the flow when you can. And remember that our small businesses and working families depend on all these visitors.
Thanks as always for reading my updates!
Warm regards,
David
email: Rep.DavidGomberg@oregonlegislature.gov
phone: 503-986-1410
address: 900 Court St NE, H-480, Salem, OR, 97301
website: http://www.oregonlegislature.gov/gomberg