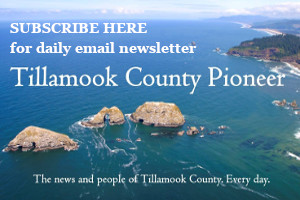 By Representative David Gomberg, House District 10
Hello Neighbors and Friends,
Legislative leaders have created a Joint Committee on Gambling Regulation to review the existing policies and structures that regulate state-sanctioned gambling, and take a comprehensive look at the future of the industry in Oregon.
I confess that I'm not much of a gambler. But I do think a comprehensive gambling review is a good thing.
Oregon has three forms of legal gambling:
First, the Oregon Lottery operates sports betting, mega-bucks style games, scratch-offs, and machines for video poker and similar games. The Lottery Commission has the constitutional charge to operate with, "the highest standards of security and integrity to earn maximum profits for the people of Oregon commensurate with the public good." Indeed, the Lottery has become the state's second largest source of revenue.
Oregon's Native American tribes operate casinos on tribal lands through gaming compacts with the Governor. As tribes are sovereign, the gaming compacts serve as the primary vehicle for ensuring the public good for both Native and non-Native Oregonians.
Finally, the Oregon Racing Commission, with members appointed by the Governor, regulates betting on horse racing. Senator Courtney and I sponsored SB 1504 last session to prohibit dog racing in Oregon.
We have three major problems associated with gambling. First, we currently lack a mechanism to coordinate activities of these three entities. Second, offshore black-market gambling operations exist, despite federal regulations prohibiting their operation within the US. These create problems that include prohibited game types, inadequate age or identity verification methods, a lack of access to problem gambling tools, and a lack of tax reporting. Third, we lack a common approach to address problem gambling. We do fund problem gambling services through Lottery revenues, but our tools for getting people to services are not as robust as they could be. When polled, participants in these programs identified in-person, high speed-of-play games as causing them the most problems.
Looking into the future, we clearly need to work together to ensure that gambling offers a healthy form of entertainment, but not a source of addiction.
First, I'd like to see a structure for collaboration between the Tribes, the Lottery, and the Racing Commission. We know that online gambling can be particularly problematic, but we inadvertently allowed high speed-of-play games online through the Racing Commission. Instead of the horse-racing bets we'd intended, we got an app that was essentially online slots. SB 165 was intended to address this problem.
Second, we need better tools to stop offshore gambling from reaching into Oregon. Our Constitution prohibits private casinos, but that's exactly what's behind the proliferation of online games. Not only do these outfits have little interest in preventing problem gambling, but they also act as a means for money laundering and child support evasion. Their existence undermines our attempts to address problem gambling through limiting the kinds of games that are available through the Lottery and Racing Commission.
Finally, we should come to a common agreement about how to address problem gambling across our three legal forms of gambling. For instance, Las Vegas casinos recognize that the very lucrative high speed-of-play games can incentivize problem gambling. So, they track gamblers through their use of cards or tokens in order to offer help if it's needed. However, our in-person Lottery games generally don't require any form of identification, meaning we have no ability to figure out who has a gambling problem and offer them resources to address it or to enforce self-imposed limits for these games. To their credit, the Lottery's online options do have this functionality.
I appreciate that most Oregonians have a somewhat libertarian outlook on gambling and intoxicating substances, but we are not heartless. We believe in getting people the help they need. A coordinated set of policies across our legal gambling platforms is an effective way to support vulnerable people.
I wanted to take some time this week to celebrate the remarkable Farmers and Artisan Markets that grace nearly every community across our district.
Outdoor markets are a showcase for local produce growers, farmers, bakers, wineries, creameries, artisan foods, and one of a kind expertly crafted items from handmade knives to handmade soaps. Our farmers offer distinct high-quality produce, meat, cheese, honey, eggs, organic hummus and dips, beautiful healthy plants and so much more. Each is a local small business.
Some markets include a Food Court with a wide variety of hot and cold food options, beverages, and baked delicacies. You can enjoy live music and special entertainment for kids or chat with Master Gardeners! Check web pages to confirm pets are welcome but please remember that they are required to be on a leash at all times.
Supporting your local farmers and artisans strengthens the community! Catch up with friends and neighbors while stocking up on fresh produce. Experience our local flavor and see what makes these great events so special. Here is a list of local markets. Be sure and check their hours and location as some may have changed:
As we finish out the school year, I want to congratulate our graduates and thank our teachers for all that they have done for our students and our community this past year.
I believe it has never been harder to be a teacher than during the last two years.  There have been difficulties and obstacles presented by the pandemic, national debates about educational content and school board challenges, and gun violence concerns that are so raw right now after the tragedies for teachers, students, and schools all over the nation.  Teachers have been stretched beyond what should be acceptable.
I want our local teachers to know that you have my commitment to do all I can to support you and your colleagues and to finding ways to improve working conditions for future school years.  Thank you for being the backbone of our educational system and for the tireless work that you put in to help our students succeed and thrive!
Special Olympics Oregon athlete Harley Lyberis from Toledo was in Orlando, Florida, competing in athletics with Team Oregon at the 2022 Special Olympics USA Games.
Please join me in congratulating Harley, and all Team Oregon athletes, on this amazing accomplishment!  We are proud of you and are cheering for you!
Last week, I shared an overview of firearms legislation and enforcement in Oregon. In response, I received several letters about initiative proposals Number 17 and Number 18 that encouraged me to offer some clarification.
First, let me make clear that these are initiative proposals not legislation. That means that signatures are being collected to possibly place them on the November ballot for Oregon voters. Some readers had the impression they were bills proposed by the legislature. They are not. The coming weeks will show whether enough signatures are collected for them to move forward.
And secondly, I heard from some people who thought I was saying signatures have already been collected to reach the ballot. No. Qualifying an initiative for the ballot is a two-step process. Signatures have been submitted for the first step – to clear petitions for circulation. The second step is circulating those petitions and collecting 140,000 signatures by July 8.
I appreciate the mail and hope this clarification is helpful.
I wrapped up last week with the Lincoln Lands and Water tour which included a stop at the Port of Toledo. The boatyard there is creating local jobs, servicing the local fishing fleet, and diversifying our local economy.
You can also listen to last week's podcast of the Yachats Community Preparedness Fair and Town Hall online.
I'll start this week Monday and Tuesday with the Cascadia Rising exercise and series of drills and exhibitions to better prepare for coastal earthquakes and tsunamis. I'll also be doing a ribbon cutting at Coastal Cheer Athletics in Lincoln City.  Wednesday, I plan to testify to BOEM –  the Bureau of Ocean Energy Management – about wind energy concerns during their Newport listening session. Thursday and Friday I travel to Hermiston where I will join a panel of rural legislators at the Eastern Oregon Economic Summit.
Saturday watch for me in the Beachcombers Parade in Waldport. I'll also drop in on a gathering of the Oregon League of Conservation Voters in Newport. And next Monday morning I'll be the Hotline guest on Yaquina Broadcasting.
As you can see, there are endless opportunities to volunteer, engage, and enjoy up and down our Central Coast. Please make the most of them!
email: Rep.DavidGomberg@oregonlegislature.gov
phone: 503-986-1410
address: 900 Court St NE, H-480, Salem, OR, 97301
website: http://www.oregonlegislature.gov/gomberg