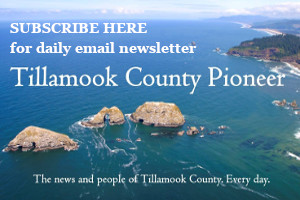 By Representative David Gomberg, House District 10
Hello Friends and Neighbors,
I am writing this weekly report as I often do on Sunday afternoon. By the time you receive it Monday, I will be in Salem and your legislature will be in a special session to propose new legislative and congressional district lines. As I have written before, this is a process we go through every ten years to adjust for population changes and ensure each district has the same number of people.
Over the past several weeks, a dozen hearings have been held to hear public reaction to census data and proposed maps. Roughly 2000 people participated by computer or in writing. But as we prepare to meet, there is still no agreement.
Special session redistricting plans can be viewed on the interactive web map.
On the left-hand side of the web map, click on "Content", then click "Special Session Proposals", and then click the check box next to the plan you want the map to show.
These maps allow you to zoom in for a street-by-street review.
With 24 hours left before we gavel in, negotiations are still underway. If the Legislature fails to pass finalized maps by the deadline of September 27, the job of drafting state legislative maps would go to Secretary of State Shemia Fagan. A five-judge panel created by the Oregon Supreme Court would handle congressional maps.
Next Monday I'll let you know how it all turned out. Meanwhile here is an update on several other bits of news.
Our iconic salmon industry is facing unprecedented challenges.
In 2014, annual salmon landings were valued at $14 million. By 2016 that number had fallen to $4 million. And by 2020, annual landings were valued at $1.5 million. We believe these dramatic declines are a result of several systemic changes including drought, reduced stream flows, warming waters, ocean hypoxia and acidification. Nine hundred salmon licenses have been issued but only 150 boats are still operating.
There's more to this story than just the men and women who catch these fish. Also affected are the workers that process the catch, the stores and restaurants that sell it, and of course, all of us that eat salmon.
Every dollar gets amplified each step of the supply chain, with salmon alone contributing 478 jobs, $24.7 million in labor income and a total output of $43.2 million. Examining the commercial fishing industry as a whole in 2017, we were looking at over 6800 jobs, $356 million in labor income, and nearly $680 in total economic output.
As chair of the Coastal Caucus, I authored a letter last week urging Governor Brown to request a federal disaster declaration. This step would not put more fish in the water. But it would provide financial relief to the industry as we work on needed changes. Those changes could include our hatcheries, predation controls, and even dam infrastructure.
You can listen to my interview along with Mark Newell, owner of Newell Seafoods in Newport, on OPB's Think Out Loud here.
Several weeks ago, I reported on a new salmon license plate in Oregon. And in October, there will be a new plate available to support the Oregon Cultural Trust.
The plate can be purchased beginning October 1 on the Oregon DMV website at DMV field offices and at car dealerships across the state. The cost is $50 over normal title and registration fees. Over the past 20 years, the specialty plate has generated $5.2 million in revenue for the Trust, with nearly 60,000 plates sold.
If you have the original Cultural Trust plate and want to keep it, your current plate will remain valid for as long as you continue to renew registration. You do not need to replace your plate with the new design. If you want to buy one before the change, Classic Plates will be available until September 30.
I have also written recently about traffic safety. As of July 28, Oregon traffic deaths were 22% higher than in 2020. According to ODOT, the most difficult and challenging issue to address is driver behavior and the poor decisions made by motorists that result in severe crashes. But we also face challenges with dangerous intersections and awkward turns on our crowded coastal highways.
A design has been selected to improve the Valley Junction Interchange at Highway 18 and 22 near Grand Ronde on the busy section west of Spirit Mountain Casino, according to the Oregon Department of Transportation.
The design would widen Highway 18 to four lanes from two and develop a new interchange with Highway 22, eliminating the dangerous left-hand turn from Highway 22 onto Highway 18. According to ODOT, there were more than 26 crashes reported at the junction of the two highways between 2015 and 2019.
Highway 22 heading towards Hebo and the Oregon Coast would also have softer curves near Kissing Rock.
If the project is funded, the final design phase would take place in 2022 and 2023, the right-of-way process would take place in 2023 and construction would take place between 2024 and 2026.
Oregon's Kid Governor® program (ORKG) is a statewide civics program for 5th graders supported through the Oregon Secretary of State's office. Timed to coincide with Election Day in November, every school and home school in Oregon is eligible to enter one 5th grader to run in a statewide election that other 5th graders will vote in. Classrooms can vote in the election, nominate a classmate to run for office, or do both! Oregon's Kid Governor nominees work with their classmates to create a campaign video about why they want to be Kid Governor, their leadership skills, a community issue they want to address, and a 3-point plan that will help 5th graders across Oregon make a difference in their communities.
Classroom registration for the 2021-2022 Oregon Kid Governor Election is now open!  Click here to register! The deadline for nominating a candidate and submitting their campaign video is 11:59 p.m., October 21st, 2021. If your 5th grade class only wants to vote in the Kid Governor election, you have until 11:59 p.m., October 29th, 2021 to register. More information is available online.
The legislative session this week will be unusual in many ways. At long last, the building is open to the public. But at the same time, scheduled renovations are underway for seismic improvements that have closed the office wings and hearing rooms. The legislative parking garage is also closed. Translation: I'm expected to be in the building and planning to be there, but have no place to go between floor sessions.
Protests of Governor Kate Brown's COVID-19 vaccine and mask mandates were organized over the weekend and security in the building has been enhanced following violent exchanges last January.
According to the Statesman Journal, a statewide work walkout is planned for September 24 to protest the vaccine mandate. Participants will be invited to a BBQ in Pacific City (in our district) that day.
Saturday gathering at the State Capitol. Photo from the Woodburn Independent.
That's all the news for this Sunday afternoon. Earlier in the week I was guest speaker with the Newport Rotary, lunched with the statewide SBDC director, joined a meeting of the Seismic Policy Advisory Commission, zoomed with the Director of Oregon State Parks and her coastal manager, met with Tillamook County leaders, and conferenced with administrators from Samaritan Hospitals. I also enjoyed some welcome rainfall over the weekend.
The sun is returning and it should be a spectacular week across our district. Please make the most of it!
Warm Regards,
email: Rep.DavidGomberg@oregonlegislature.gov
phone: 503-986-1410
address: 900 Court St NE, H-480, Salem, OR, 97301
website: http://www.oregonlegislature.gov/gomberg