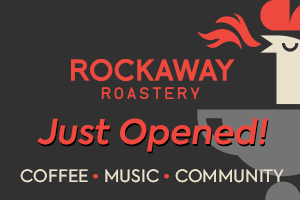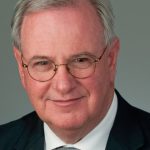 By Representative David Gomberg, House District 10
Getting our kids and grandkids safely back into school has got to be priority one.
As parents, students, and educators anxiously return to in-person learning this week, it's important to keep in mind where we were this time last year. While the ramifications of COVID-19 devastated communities, shuttered businesses, and left so many of us uncertain about our future, our kids were forced into a remote learning environment built on compromises for the sake of public health.
This March, Governor Brown announced a return to in-person learning for the 2021-2022 school year. Let's keep it that way.
The decision to shift to remote learning last year was a choice no one wanted to make. Clearly, the best place for our kids' social and educational development is in the classroom. Nonetheless, circumstances led us to a school year in which everyone struggled — our educators, our parents, and certainly our children.
Educators scrambled to figure out ways they could adapt their curricula to suit the unique landscape of online learning. Working parents, already contending with the challenges of the pandemic and a lack of childcare opportunities were abruptly forced into the position of home-educator. Businesses that could open found they had fewer employees to open with. And children were separated from their schools and deprived of the social experiences and much of the professional support they needed. Needless to say, this was not an ideal situation.
With the new school year looming, I fear that if we don't take action now, we risk compromising another year of our kids' education.
Unfortunately, the situation with the Delta variant has been rapidly evolving. Communities are struggling, our hospitals are at capacity, and very sadly, we are seeing too many fatalities. Our children are at lower risk, but are still unvaccinated and vulnerable.
At present, every corner of our state is contending with ICUs reaching capacity. This means that not only will COVID-19 patients have a hard time getting the emergency treatment they need, but so too will the rest of the population that may require a stay at the ICU for any number of reasons, like a heart attack, stroke, or even an auto or workplace accident. Last month, the Oregon National Guard was deployed to hospitals around the state to assist our medical workers dealing with the recent surge.
I get mail expressing frustration that students will be required to wear masks while in indoor classrooms. Masks, while inconvenient, offer an effective layer of protection against the spread of COVID-19 and its highly contagious delta variant. One of our Superintendents told me it is a small price to pay for getting schools open again.
Keeping our kids healthy should certainly be our first concern, but we can't forget how important in-person learning truly is. Until we have a vaccine for children under 12, it's more important than ever that community leaders, educators, and parents step up to keep our kids safe, and to also keep them in the classroom.
It's imperative that we encourage and maintain social distancing and to promote proper hygiene among our students. It's imperative that we encourage proper mask usage and promote a robust and engaging learning environment. But most importantly, it's imperative that we do everything we can to prevent needless community spread of COVID-19 so we can keep our schools open and accessible to the students and parents that rely on them.
Our kids and grandkids deserve our support, our sacrifice, and our kindness. So let's get vaccinated, mask up, and keep this school year safe, productive, and open.
As I mentioned earlier, the response to a classroom mask mandate has been varied. Some parents and school districts have spoken out against the rule and others, including medical groups like the Oregon Pediatric Association, have praised it.
A recent Statesman-Journal article tried to address frequently asked questions about mask wearing and how to keep children and those around them safe from COVID-19.
Are children susceptible to COVID-19? Yes. More than 12,000 children younger than 9 in Oregon have gotten COVID-19, according to Oregon Health Authority data.
Are masks still effective for children?  Yes. When worn correctly (covering the nose and mouth, with a good fit on the sides), they create a barrier that reduces the spray of respiratory droplets that can carry the virus.
Can wearing a mask make it harder for my child to breathe? No. Masks will not will not block the oxygen your child needs or affect your child's ability to focus or learn in school, according to the American Academy of Pediatrics.
Can masks lead to a weaker immune system by putting the body under stress? No. Wearing a face mask does not weaken your immune system or increase your chances of getting sick if exposed to the COVID-19 virus, according to the AAP.
Dr. Elizabeth Super, a pediatrician at Oregon Health & Science University's Doernbecher Children's Hospital, gives these tips for "Helping Your Hesitant Child Mask Up" as a pediatrician and a parent of two school-age children. The Oregon Pediatric Society has a website with resources specifically about kids and masking.
If you have other questions, I encourage you to ask your own primary care provider.
All Oregonians 12 and up are now eligible for the vaccine!
The vaccines are free for everyone.
Insurance is not required.
Social security numbers are not required.
You may sign up through your county health department or through a pharmacy.​
Walk-in options are now available.
This week is a grim anniversary as we mark one year since wildfires raged through our district destroying homes, uprooting lives, and forcing evacuation of entire cities. Slowly, we are building back. But the survivors among us still need our help, support, and care.
As a legislator, my role was to look at budgets and statutes that facilitated recovery and worked to improve our response to future fire seasons.
Community members who would like to support ongoing local wildfire recovery should visit Lincoln County's Long Term Recovery Group.
In recent newsletters, I've reported on the redistricting process. Every ten years, we are tasked with redrawing district lines based on Census data, to ensure that Oregonians are fairly represented as our population shifts and grows. The legislature is now preparing for a special session in September to finalize a plan. If that is unsuccessful, the task falls to our Secretary of State.
Friday morning, the House and Senate redistricting committees released several sets of proposed maps – you can see those proposals here. The redistricting committees have been meeting since January of 2021 to hear from Oregonians across the state about their communities and what they want to see come out of this process. You can watch past meetings of these committees here and here. Now that the U.S. Census Bureau has released the 2020 census data for use in redistricting, legislative leaders have drawn draft maps based on the new data and the feedback they received from the public.
Three proposals were presented for our district.
Our current district, shown on the left below, stretches from the Tillamook city limits to the Yachats city limits and inland to Sheridan and Falls City.
A bi-partisan proposal from the Senate Committee would remove Tillamook, Polk, and Yamhill counties and add western Benton and Lane as far south as Florence.
A proposal from House Republicans would keep our district much as it is 

today

 but add Yachats in southern Lincoln County and more of the western Willamette Valley.
A proposal from House Democrats would focus on the coastline, eliminating Polk and Yamhill but adding Yachats, the city of Tillamook and coastal Tillamook County to the Clatsop County line.
Two proposals were also submitted for congressional district boundaries.
Our current district (below left) stretches along the Lincoln and Tillamook coast and inland through Marion and Clackamas Counties.
A proposal from the Senate Committee would separate our current district placing Tillamook County into a North Coast/Washington County/Columbia region (District 1), and Lincoln County into a South Coast/Lane County region stretching to California (District 4).
A second proposal from House Republicans would create a North Coast and Columbia region (District 5).
These proposals are essentially first drafts with public comment and adjustments to follow.
I certainly have strong feelings about these various proposals. But I'm not sharing my own opinion here because these are your districts as much as mine. If you have opinions, it is not too late to have your say. Send a letter or email, or sign up to testify by telephone or by internet. Public involvement is central to this process. You can learn more about providing testimony to committees over the next two weeks and even drawing your own maps at the legislature's redistricting website.
As I explained in a previous email, districts must be contiguous, be of equal population, not divide communities of common interest, utilize existing geographic or political boundaries and be connected by transportation links. The committee may not consider past voting history, current elected officials, or political party registration numbers.
All of these maps, along with summaries and background documents on the constitutional redistricting requirements, are available online in Friday's committee meeting materials here on OLIS.
Lost or damaged your vaccination card? You can use your record of vaccination as proof to receive a new one. Click this link to read more.
Here's how to get your record:
Check with your health care provider, or their website, for your immunization record.
Follow the instructions on the OHA Immunization Resources page. It may take 5 days to get your record.
Call 211 for help in languages other than English.
I'm continuing to visit all parts of our sprawling district. I began Saturday with a visit to the Neskowin Farmer's Market and then a tour of the Cloverdale Cruise-in Car Show. I drove down to Toledo for Art, Oysters and Brew, and the Art Walk. Susan and I finished the day at the grand opening of the Siletz Bay Music Festival.
Earlier in the week, I helped support North Lincoln Samaritan and their efforts to raise funds for a new MRI, toured the PacWave offshore energy project in South Beach, joined a group meeting to review the Lincoln City Evacuation Plan, spoke at the Cape Perpetua Volunteer Appreciation gathering, attended a zoom discussion on renter relief and multi-family housing, chaired a Coastal Caucus call where we agreed to pursue support for the salmon industry, and took part in the Tuesday Morning Tillamook update. Oh, and I took Susan to dinner to celebrate our 35th anniversary.
All of course, socially distanced and masked.
As with every Labor Day, I want to take a moment to thank Oregon workers. More so than ever, Oregon is built on labor, and this year in particular we owe a great deal of thanks to essential workers who have been on the front lines of this pandemic. Without the energy and dedication of our healthcare workers, first responders, grocery store clerks, service industry folks, hospitality, product distribution, and more, we would be much further behind in our fight against COVID-19, which is scary to even consider.
Thank you for your continued efforts to stay safe during this surge, and I wish you all a safe and healthy Labor Day.
Warm Regards,
email: Rep.DavidGomberg@oregonlegislature.gov
phone: 503-986-1410
address: 900 Court St NE, H-480, Salem, OR, 97301
website: http://www.oregonlegislature.gov/gomberg