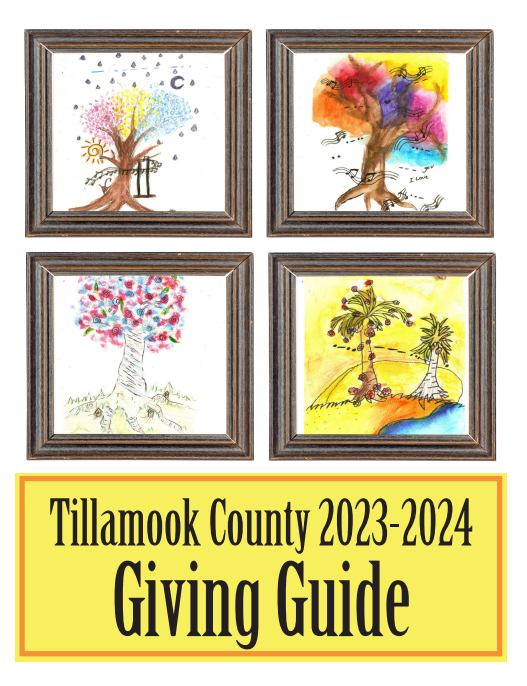 By Representative David Gomberg, House District 10
I thought I'd begin my report this week with a few words about fog and hot air. After all – it is election season!
Driving home carefully through the fog Saturday night, I was thinking about our change of seasons. Here at the coast, we get fog in the fall. And in the summer, we get fog too! So much for change! And why is it foggy here when it is sunny everywhere else?
Now I'm no meteorologist, but I think the answer is that in winter we get low damp clouds and in summer, incoming mist off the ocean.
According to a story in Beach Connection, it's quite complex but comes down to temperature and the pressure differences between the inland and the coast. Essentially, hot air to the east rises, and this causes low pressure there. Meanwhile, the ocean is much colder and that creates high pressure. Higher-pressure air likes to move into lower-pressure regions, so you get the moist, marine layer of the ocean getting pulled off the top layer of the water. All that moisture is sitting low. So it gets moved eastward toward the shoreline and beyond.
Said another way, hot air rises. So, when inland areas get very warm, the air above them, as a whole, starts to rise. When the air rises, it has to be replaced, so moist, cool marine air is drawn in off the ocean. It is blocked by the coastal mountains, and therefore mostly stuck at the coast.
I spoke last week to local leaders from business and government about our rural economy at the Lincoln County Economic Summit.

$50,775. That's the median family income in this county. "Median" means half the families here make less than that. In Washington County, that number is $86,626. Part of the difference, I said, is that Washington County makes computer chips while here at the beach, we make fish and chips. And it is the best fish and chips you can find anywhere! But the fact remains that our economies are different.

Oregon has recovered all the jobs it lost to the pandemic, bouncing back from record layoffs at a much faster pace than in prior recessions. But the comeback has been much slower in some industries — especially in the hospitality sector. And without workers to satisfy consumer demand and dollars, we fall short of our potential.

Across Oregon, hotels, restaurants, and bars still have about 12,000 fewer workers than they did before the pandemic, a roughly 6% decline. Employers are scrambling to fill shifts waiting tables, tending bar, and serving takeout. According to data from the Oregon Employment Division, thousands of bar and restaurant workers left for other industries – mostly retail, health care, and business services jobs.
Those professions often pay better wages, with more regular hours. And with Oregon experiencing a broad labor shortage, workers naturally gravitate toward the best opportunities.

Upward mobility is not a bad thing. People earn more money, have more security, and invest back into their communities. Average wages in Lincoln County increased nearly 50 percent from 2011 through 2021. Even after adjusting for inflation, real wages increased by 24 percent.

But that doesn't help ease the number of help wanted signs in local shops.

Where did the workers go to create the vacancies people are moving into? Data suggests some left the state, some dropped out of the workforce altogether to do things like care for children at home, and many retired. Generally, more people are retiring each year than entering the workforce.

The current worker shortage is a serious economic problem that began before the COVID-19 pandemic and will continue for years after it fades away, experts say. Almost twice as many people are leaving the workforce as entering it. The problem is largely caused by an aging U.S. population and falling birth rates, and will not be solved without comprehensive federal immigration reform.

You can read more here.
Whenever I write about inflation or wages increasing, I hear from retirees on fixed incomes. And I get it! Remember, I'm turning 70 this year!

Here's the good news. Tens of millions of Americans on Social Security are about to get what may be the biggest raise of their lifetimes.

The 8.7 percent cost-of-living adjustment (COLA) will begin with benefits payable to more than 65 million Social Security beneficiaries in January 2023. Increased payments to more than 7 million SSI beneficiaries will begin on December 30, 2022. (Note: some people receive both Social Security and SSI benefits)

Last year's raise was 5.9%, which itself was the biggest in nearly four decades. Since 2000 the raise has averaged 2.3%.

The maximum amount of earnings subject to the Social Security tax (taxable maximum) will increase to $160,200. And the earnings limit for workers who are younger than "full" retirement age (see Full Retirement Age Chart) will increase to $21,240. That is significant with so many older Oregonians still working part-time.

This COLA happens now and stays the same. But if inflation goes down this will be a large raise that is ongoing and sustained and really help people on social security for a long time.
The 2022 wildfire season in Oregon has been among the mildest in the last decade, with human-caused fires down nearly 20% from the 10-year average, according to state data.

Humans are the number one cause of wildfires in Oregon and across the country. According to the Capital Chronicle, the Oregon Department of Forestry (ODF) credits the decline to a wetter-than-normal spring, statewide investments in the firefighting workforce, aircraft and detection cameras, and an expansive public messaging campaign about wildfire risks by the department.

In the year to date, ODF has responded to 806 wildfires in Oregon, down from the 10-year average of 973. Humans caused 587 of this year's fires, down from the 10-year average of 717 and down nearly 35% from a high of 898 last year. Lightning strikes caused the other 219 fires this year, according to the forestry department.

Senate Bill 762, which passed in 2021, directed $220 million to help Oregon improve preparedness and response to wildfires. The money was used to increase the number of smoke detection cameras throughout the state and to spend more time looking for fires from planes. The measure also created a $6 million grant program for local fire departments to hire more staff going into the fire season.

Confronting fires before they grew larger was a crucial part of our success. About 97% of wildfires this year were caught within the time they burned 10 acres or less. In total, fires have burned just over 33,600 acres, well below the 10-year average of 117,827 acres.
Earlier this week I helped inaugurate the Little Food Pantry in Lincoln City. People are welcome to drop off or pick up non-perishable foods and toiletries from this free pantry at the Community Center. Thank you to Driftwood Public Library and Lincoln City Parks & Recreation for helping address local food insecurity.
I also spoke at a special public dedication ceremony at the Lincoln City Cultural Center for the Sea Star Sculpture created from waste plastic. Students and community members came together to create the piece inspired by the Washed Ashore sculpture exhibit that was displayed at the Center last winter. More than 1,000 local students contributed to the large sculpture. It will remain on the grounds for all to enjoy and to remind us to reduce, recycle, and keep plastics out of the waste and food stream.
I'll start Tuesday with a breakfast meeting with the Waldport Chamber of Commerce, participate in a Community College Foundation meeting in Newport, lunch with the Lincoln City Chamber, and finish the day with a public forum at the Horn in Depoe Bay. Come join us there at six!
Wednesday afternoon I'll drop by Beachcrest Brewing in Gleneden Beach for a Coastbusters Fundraiser to help fight cancer.
Thursday I speak at the Community College Foundation Donor & Scholarship Reception. And throughout the week are a smattering of other meetings, ribbon cuttings, and neighborhood gatherings.
You should have your General Election ballot by now. Please take time to review the official Voters' Pamphlet and make your voice heard.