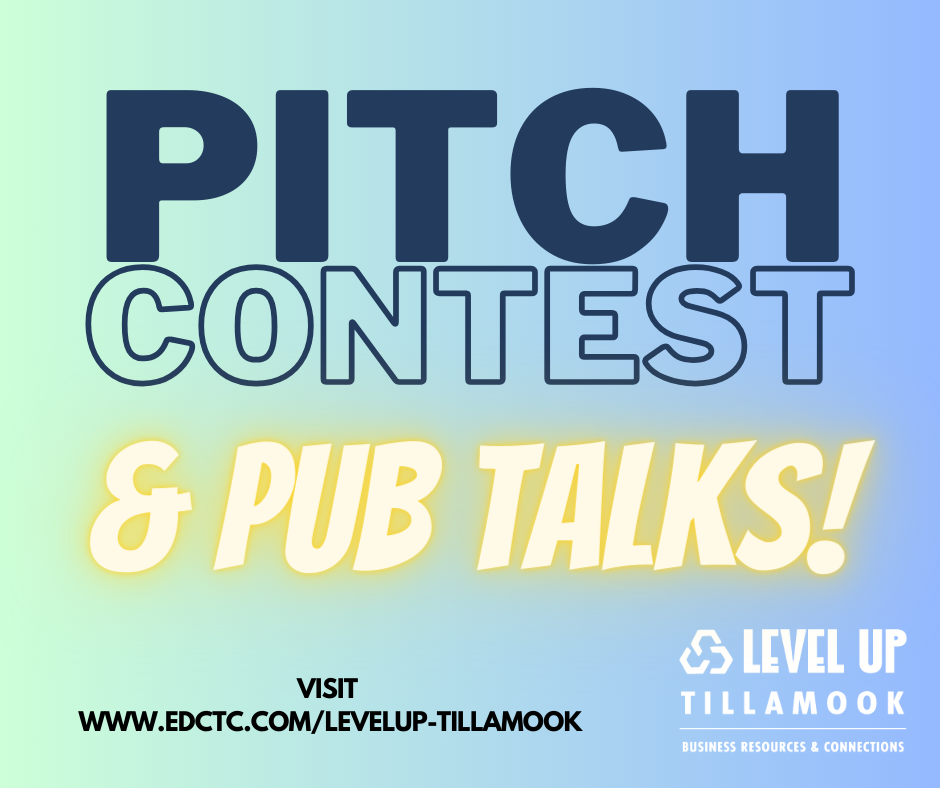 By Representative David Gomberg, House District 10
6/5/2023
Dear Neighbors and Friends,
Over the weekend, I did three Town Halls – in Corvallis, Philomath, and a remote event for Lincoln County. All together, about 100 people participated. And overwhelmingly, the questions and comments I heard were about the Senate walkout and how the session will end.
Every day, I show up for work and every day, my small team works to put our bills, budgets, and district's asks in the best possible place to succeed.
We're working to include support for our water systems, sewers, ports, and parks in the budget. Money is in place for the Newport Dams but a technical fix is needed to allow two old dams to be replaced with one new one. That bill passed the House unanimously and is now waiting for a vote in Senate. I worked behind the scenes to add it to the list of measures approved by the Republican for consideration. When a position was cut from the Marine Reserves program, I wrote leadership asking for a fix in the large end-of-session reconciliation bill. My bill to better prepare Oregon students for natural disasters passed the House unanimously and awaits a Senate vote. I got a proposal out of Ways and Means on Friday to deal with abandoned and derelict vessels in our waterways. My bill to require more accountability at the Oregon National Primate Research Center is in line for a Senate vote if and when they convene.
Speaking before two Benton County town halls on Saturday and link to recording of Lincoln online event.
Sunday morning, an Oregonian editorial summed up the frustration that many of us share:
"Oregonians can rattle off a long list of crises affecting their communities daily. Tens of thousands of people are living in or at the edge of homelessness. A severe shortage of behavioral health services has left youths, adults and families to struggle with mental illness and substance addiction on their own. There's also a lack of public defenders to represent those charged with crimes, an ongoing drought, low-literacy proficiency among students and many other intractable problems requiring urgent attention from Oregon's elected leaders."
"But none of this, apparently, is as crucial to the future of the state than the pointless duel of egos that has taken over the Oregon Senate. With Senate Republicans in their fifth week of boycotting floor sessions to prevent passage of House Bill 2002 and Senate Democrats' refusal to budge on any of its provisions, hope for new legislation to address those crises and more is fading fast."
The state constitution requires that at least two-thirds of a chamber's members be present to hold votes. Republicans have said they will return on the last day of the session, June 25, to swiftly pass budget and bipartisan bills. Democrats reject that offer because it lets Republicans decide which bills make it over the finish line. Governor Tina Kotek's announcement last week that she was unable to broker a compromise is a disappointment.
Measure 113, adopted last year, was intended to address walkouts and was supported overwhelmingly by Oregonians. But this flawed measure clearly has not worked as hoped. We've now seen five walkouts in just three years. Lowering the threshold for quorums must be on the agenda soon and I will happily introduce a referral to voters to do just that.
Unlike their colleagues in the Senate, House Republicans have showed up each day ready to work, debate, and vote. Meanwhile, as I said at one of the Town Halls this weekend, the Senate should be fighting for Oregonians instead of fighting with each other.
My major efforts this session have been to promote investment in housing and jobs in rural Oregon.
Since last summer, I've been working with a bi-partisan group of legislators to support rural economic development. Building on the success of our rural infrastructure efforts last session, I met with two Republicans and one other Democrat to craft a package of eight bills. Our workgroup eventually expanded to include Senators and Representatives from both parties. All bills were approved early in the session by House Committees and have since been combined into one large consolidated budget bill, HB 3410 .
Ways and Means Friday
The package appropriates $32.2 million for rural infrastructure and revitalization around the state to help farmers, fishers, small business, recreation businesses, county fairs, the maritime industry, and rural housing construction. It will change local economies, create good jobs, improve livelihoods and lives. The package includes:
A second portion of the package is scheduled to be included in the end-of-session bill with $25 million in bonding support for industrial lands, water and sewer, and ports. Please take a moment to hear the comments of one of my Republican colleagues here.
If the budget work cannot be concluded by June 25th, Oregon will operate under a "continuing resolution" which allows agencies to work at the same funding level they received last biennium. The session will adjourn and the Governor will then call us back for a Special Session to approve a new budget.
Rural Economic Development is one of several "packages" planned for this session which are ready to go but at risk if the Senate stalemate continues. Other packages include Housing, Behavioral Health, Climate Action, Drought and Water, and Public Safety. Whether they could be included in a Special Session "budget" is unclear. But there are larger concerns if we fall back to a continuing resolution. A prime example is funding of education.
Schools need our help now, not in three weeks at the end of session or later on in a Special Session. Oregon school districts must finalize their budgets by June 30. But just like any Oregon family, before schools can plan a budget for spending, they need to know how much money they will have coming in.
The proposed budget commits a record-breaking $10.2 billion dollars in the K-12 State School Fund thanks to the positive May Quarterly Revenue and Economic Forecast. But if the budget is not approved and we return to previous funding levels under the continuing resolution, the amount will be $9.3 billion. Rather than adding teachers and counselors, reducing class sizes, adding electives, and improving schools, we'll be forced to do the opposite. And even if the higher investment is approved later, those lower local school budgets will be in place and hiring decisions made.
The $10.2 billion dollar figure is in addition to the $140 million in the Early Literacy Success Initiative, earmarked to close third-grade reading gaps and improve graduation rates across the state. Together with local property tax revenues, the total resources for K-12 schools will reach $15.3 billion – a 12.3% increase over current resources.
Oregon was once home to some of the best-funded, best-performing schools in the nation. Unfortunately, that all changed in the 1990s when Oregon underwent a "tax revolt" that resulted in Ballot Measures 5 and 50, which restricted Oregon's property tax system, the principal funding source of Oregon public schools. We now pay for schools largely with income tax dollars from the state. When the recession occurred in 2008, one result was the lack of funding for Oregon schools.
After years of recovering from the economic downturn and the Covid-19 pandemic, Oregon is finally at a place where it can begin making up for decades of harmful policies and woeful defunding of Oregon schools. In the last year or two we've seen gains, but students continue to struggle from learning losses. Now more than ever, our children need stability and a strong foundation. This critical funding will uplift Oregon's K-12 students and unleash their greatest potential now and for generations to come.
And to do that we need to approve a budget before we adjourn.
On a different note, I continue to hear from many of you regarding deteriorating conditions along Highway 101 north of Newport. I drive this stretch regularly and am well aware of the erosion and dangerous driving conditions through the Beverly Beach Bumps.
I knew ODOT was already aware and working on this issue, so I reached out to see if they could give us a status update. They came back with the following good news:
"Fixing this issue will require a Goal 18 exception, for which ODOT has already done much of the legwork as well as having determined the best option for mitigation – a beachfront protective structure. In terms of next steps, ODOT needs to work with Lincoln County to submit a Goal 18 exception that illustrates the need for a beachfront protective structure, specifically noting why soft-scape type treatments are not preferred. We are working with County staff to discuss next steps for the overall Goal 18 exception process, and this particular location will likely be one of the first in the state to apply the new rule language. We're anticipating that this process will likely take 8-12 months to complete, barring any major issues. Once we receive the necessary local and state approvals, we plan to apply for federal grants to repair the damage in phases. Currently, we estimate a long-term fix to cost approximately $200 million for a several mile stretch of highway in this area. Since we're hoping to phase the project, it will help prioritize critical-need areas."
I was especially pleased to hear that Beverly Beach is likely to be one of the first projects to get underway. Meanwhile, please drive carefully and slowly.
If you are interested in regional or national views on our legislative situation, here are a few links:
While more than 300 bills and budgets are stuck in the Senate, the House continues to pass measures and send them to Governor Kotek for her signature – about 140 in the past two weeks. You have heard me say before that most bills passing in the House began in the Senate, while most of the bills stagnating in the Senate began in the House. Ironically, we're working to pass their ideas while they are not working to pass ours!
As you can imagine, House members are becoming increasingly frustrated to see the bills that they have crafted, developed, compromised to get the votes needed for passage, all sitting in limbo and likely going nowhere on the Senate floor.
This is a very odd walkout. Most Senators – Democrat and Republican – are in the building. Committees continue to meet. But when floor sessions are called, some Senators walk across the street and get a coffee. The Senate President and Governor have so far declined to send state police to retrieve them.
Stay tuned and have a good thought for Oregon. This will all be over one way or the other in the next three weeks. Let's all hope that cooler heads – and compromise – prevail and we can get this difficult session wrapped up well.
email: Rep.DavidGomberg@oregonlegislature.gov
phone: 503-986-1410
address: 900 Court St NE, H-480, Salem, OR, 97301
website: http://www.oregonlegislature.gov/gomberg