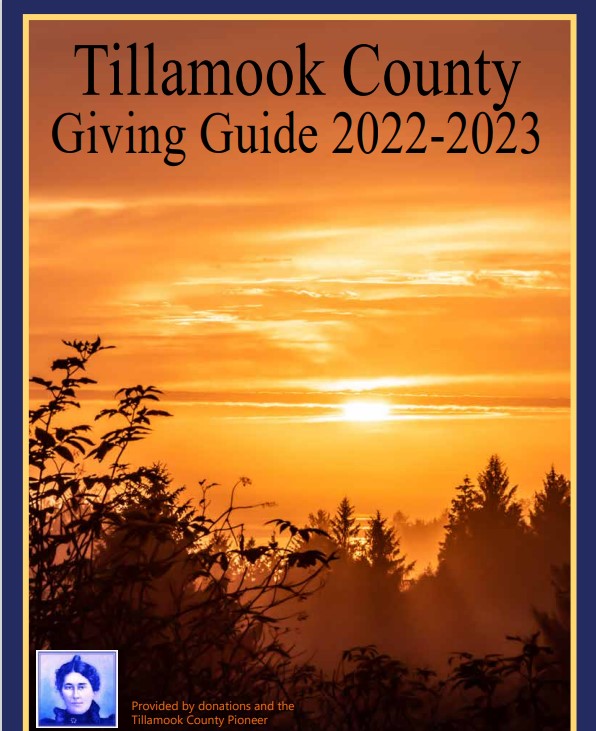 by Representative David Gomberg, House District 10
Hello Friends and Neighbors,
On Thursday, November 11th, we will honor our veterans, recognize their service, and acknowledge the sacrifice of their families.
There will be events across our district and throughout the state. There will also be a formal gathering at the capitol that you can attend or watch online.
The Waldport Veterans of Foreign Wars will host an informal ceremony at 11 a.m. at Veterans Park. For more information, call Ron Urban at 541-547-4299.
The Veterans of Foreign Wars Post in Toledo will host a Vietnam Veterans welcome home event at 5 p.m. For more information, contact Andrea Summerlin at 541-252-0515.
The Lincoln City Elks Club will hold a special program to honor veterans at 6 p.m. The Lodge can be reached at 503-930-5511.
The Siletz Valley Grange is hosting "Morning with the Veterans" from 10 until noon at the Grange Hall. For details, call Michelle Schaffer at 541-444-1023.
The Confederated Tribes of Grand Ronde are sponsoring a drive through at the CTGR main entrance from noon until 1 p.m. with prizes for decorated vehicles.
The Tillamook VFW is not hosting an event at the Air Museum this year, but the museum is open and veterans are welcome. The VFW is making video diaries of WWII Veterans and posting them on their Facebook Page.
The Oregon Coast Aquarium in Newport is offering free admission to veterans all day on the 11th.
I can't be everywhere but did want to again share a short speech I made about our veterans on the House floor on Memorial Day. Here's the link to the speech. Please take a few short minutes and listen.
The Oregon Department of Veterans' Affairs (ODVA) will honor all veterans of the U.S. Armed Forces during the 2021 Statewide Veterans Day Celebration — which will return to an outdoor and in-person format this year, within public health guidelines.
The event will feature remarks by federal, state and local dignitaries and ceremonial elements such as a color guard, national anthem, wreath presentation and the playing of "Taps." This year's event will be held at 2 p.m., Wednesday, November 10 — the day before Veterans Day. The event will be hosted at the Oregon State Capitol Park — directly in front of the Oregon State Capitol Building.
While the celebration will honor Oregon veterans of all eras, there will be a special focus on the contributions of Vietnam War-era veterans. The event will be followed by an optional walking tour of the site of the future Oregon Vietnam War Memorial.
The event is open to the public and limited seating will be provided for attendees. Accessible pathways and seating areas for those needing accommodations will also be provided.  Attendees are reminded to plan accordingly for Oregon weather.
The event will also be live-streamed on ODVA's Facebook page at https://www.facebook.com/odvavet.
Here is a piece of big news that you may not have heard:
Last week a groups of negotiators from the forest industry, small woodlot owners, and a coalition of environmental organizations signed an agreement on proposed changes to Oregon's forest practice laws that will affect water quality, wildlife, and forest jobs. It was both significant and reassuring to see two sides with such a long history of being at political odds come together.
The negotiations grew out of dueling ballot measures that conservation and timber groups had proposed in 2020.
Commitments include wider, no-cut buffers for fish-bearing streams; new buffers for streams that were previously unprotected; new rules governing logging on steep slopes to minimize erosion and protect habitat; improvements to logging and forest roads; new minimum harvest standards for small forestland owners; compensation for small forest landowners who are impacted by the rules; and new protections for beavers, among other things.
The next step will be to introduce a bill in the Oregon Legislature to make significant changes to the Forest Practices Act to protect riverbanks and streamsides, improve forest roads, and allow for adaptive management of private forests. The state will then pursue a Habitat Conservation Plan (HCP), which will require a rulemaking process overseen by the Oregon Board of Forestry.
This agreement will help to ensure that Oregon continues to have healthy forests, fish, and wildlife, as well as economic growth for our forest industry and rural communities for generations to come. On a related note, The Board of Forestry has just approved a new state forester.
The Legislature is scheduled to hold its next set of "Legislative Days" during the week of November 15. Committees will meet virtually for informational hearings and to preview legislation for the 2022 regular session.
I'll be joining two meetings of the Ways and Means Committee, a Transportation and Economic Development Subcommittee meeting, the Wildfire Recovery Committee, and testifying before the House Veterans and Emergency Management Committee. After "Leg Days" I'll provide an update.
Agendas will be posted and links to live streams will be available on the Legislature's website. The Senate will meet in person to consider confirmations of the Governor's appointments to various boards and commissions.
Employers are in line for unemployment payroll tax cuts in 2022. The Employment Department has announced that the average rate will drop from 2.26% this year to 1.97% starting January 1.
The change was made possible by 2021 House Bill 3389, legislation I co-sponsored, which will enable the trust fund to to be replenished from the downturn stemming from the coronavirus pandemic. Employers pay into the fund, from which regular unemployment benefits are drawn for 26 weeks of payments to laid-off workers. Employees do not pay into the fund.
Generally, employers are assigned a tax rate based on their "experience rating," which reflects the number of former employees who go on to draw benefits. Lay off workers more frequently and your rate goes up. That made sense until COVID landed on us with a thud with a disproportionate effect in our local hospitality industries. I'm pleased to see their taxes going down rather than up.
Meanwhile, according to the Oregon Office of Economic Analysis, labor income is booming. Wages are going up, and people are working longer hours and at higher pay.
Certainly we continue to see a worker shortage and help wanted signs everywhere. In a recent newsletter, I reported on a survey indicating the main reason job seekers are not urgently looking for work has shifted in recent months from COVID fears to financial cushion or spousal employment. The implications are that a second adult may not have to return to the workforce as quickly as expected given the income gains from the first earner plus the savings built up during the pandemic.
One result of the federal aid was that households built up a tremendous amount of excess savings. Expectations were, and continue to be, that as those savings are spent, more workers will return to the labor market as they need to pay the bills and put food on the table.
And finally, here is one more interesting piece of the labor puzzle: more Oregonians are quitting their jobs.
Approximately 58,000 Oregonians handed in their notice in August, according to federal data, up 18% in a single month and near an all-time high. Three times more Oregonians quit their jobs that month than were fired or laid off, double the average ratio over the past decade.
So what's going on? One state economist suggests that rising wages, improving benefits, and hiring bonuses are encouraging workers to "job jump" as market forces provide incentives to move.
I sat down to write this newsletter on Sunday morning. And I'll admit I was confused. My phone said it was 9:30, my computer said it was 8:30, and my watch said 10:30. Like the song says, "Does Anyone Really Know What Time It Is?"
In June 2019, Oregon took the first step toward eliminating the time change when legislators passed a measure that would allow most of the state – the majority which falls into the Pacific Time Zone – to remain in daylight saving time.
Doing away with "falling back" and "springing forward" in Oregon is not just up to Oregon – our Pacific Time Zone neighbors are involved too.
All three West Coast states are trying to stay in daylight saving time. Washington approved a similar measure as Oregon in 2019. In California, voters supported year-round daylight saving time in 2018. The proposition then went to California lawmakers, but the effort reached a dead end when legislators didn't pass it by the end-of-session deadline.
So, California is the main reason the change is in a holding pattern on the West Coast.
In the case that the trio of states would be in favor of year-round daylight saving time, federal lawmakers would have to give a stamp of approval to the change and having all three states on the same page would likely help. Congress needs to get involved because the federal Uniform Time Act doesn't allow for year-round daylight-saving time.
Friday I took the two hour drive from Otis to Philomath for a productive lunch with the mayor and city manager. We talked about population growth, traffic congestion, an economy evolving from the historical reliance on natural resources, the challenges of paying for city services, and even the new transient lodging tax. A year from now, Philomath will join our 10th House District. They will make a good fit as I could have enjoyed a similar conversation with any of our other mayors.
Early Saturday I drove up to Tillamook for a program hosted by our Small Business Development Centers. Fifty firms were in the room. I spoke, briefly, about my own experience trying to keep a business afloat, keep people employed, and trying to even find employees. I spoke about our successful efforts to fund the SBDC Network in Oregon. And I listened as businesses learned how to contract with state and local government to provide everything from meals to maintenance.
Being out, meeting people, and hearing their concerns or ideas is a core part of representing a large and active district. I look forward to seeing more of you soon.
Warm Regards,
email: Rep.DavidGomberg@oregonlegislature.gov
phone: 503-986-1410
address: 900 Court St NE, H-480, Salem, OR, 97301
website: http://www.oregonlegislature.gov/gomberg