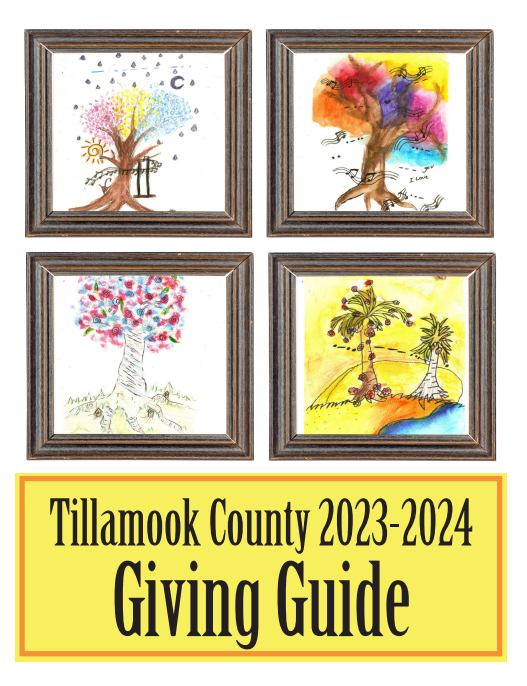 By Representative David Gomberg, House District 10
I was just getting my day started early Friday morning when the house shuddered.
Years of messaging flashed before my eyes. Drop, Cover and Hold on. How to communicate with Susan who was in Central Oregon with friends? Will there be a tsunami? Where are the pets? Emergency food, shelter, and water filters? How many people will be injured or affected? Is this something small or the start of the Big One??
I shuddered again.
Fortunately, it was something small. A 4.4 magnitude earthquake just before 6 am originating in Linn County was felt from Eugene to Vancouver, Washington. No damage has been reported. The earthquake was just below the 4.5. magnitude threshold for the U.S. Geological Survey's "Shake Alert" cell phone warnings to be sent out.
Here at the Coast, it was a barely noticeable event. But it was an important reminder of the potential for much more serious mornings when the time comes for Cascadia to slip. Each of us needs to ask ourselves those questions I quickly pondered Friday morning. If we sustain serious damage, if roads are impassable, and if communications are cut off, what will we do? Are we each two weeks ready?
When the legislature convenes in 2023, I will introduce legislation to better prepare Oregon students and Oregon families for a major natural disaster – whether it be an earthquake, tsunami, fire, flood, snowfall, or drought. We take time in schools for drills now. But I also want to take time to talk about how to prepare. And I want the Department of Education to create a curriculum for each grade level to assist our educators.
In the meantime, you can better prepare yourself by taking part in International Shake Out Day on October 20, when millions of people worldwide will participate in earthquake drills at work, school, or home.
The second Monday in October, long celebrated as Columbus Day, will now officially be recognized as Indigenous Peoples' Day in Oregon — an acknowledgment of the Native American communities here long before Christopher Columbus set foot in the Americas.

The Legislature overwhelmingly approved the bill in 2021, on a 22-7 vote in the Senate and a 50-5 vote in the House. We are one of 13 states to recognize Indigenous Peoples Day, joining fellow western states California, Alaska, Arizona, and New Mexico. South Dakota celebrates "Native American Day," and was the first to replace Columbus Day, doing so in 1989.

Columbus Day became a federal holiday back in 1937 but a bill to change that is awaiting a vote in Congress. While Oregon does not formally observe Columbus Day as a state holiday, Federal offices and courts will be closed. Many banks are closed. The stock market is open, but the bond market is closed. U.S. Postal Service offices will be closed and there will be no regular mail delivery.

The Siletz Tribal Arts and Heritage Society will host a free family event today – the 10th – including historical displays, tribal artisans, prizes, and games at their Gift Shop and Museum on Main Street in Siletz from 10 am – d4 pm.

Oregon has many different indigenous communities across urban and rural areas, including nine federally recognized tribes: Burns Paiute of Harney County; Confederated Tribes of Coos, Lower Umpqua and Siuslaw Indians; Confederated Tribes of Grand Ronde; Confederated Tribes of Siletz Indians; Confederated Tribes of the Umatilla Indian Reservation; Confederated Tribes of Warm Springs; Cow Creek Band of Umpqua Indians; Coquille Indian Tribe; and Klamath Tribes.

Let's celebrate them all on Indigenous Peoples' Day!
Election Day is rumbling toward us like a freight train! Oregonians on November 8 will select a new governor, several new members of Congress, all of our 60 State Representatives based on revised district boundaries, and half of the Oregon Senate. (Reps serve two-year terms and Senators four.) Ballots will also have county and local candidates.

We will be considering four measures this year:

Measure 111: Amends the Oregon Constitution to add that the state "ensure that every resident of Oregon has access to cost-effective, clinically appropriate and affordable health care as a fundamental right."

Measure 112: Repeals language allowing slavery or involuntary servitude as criminal punishments and authorizes an Oregon court or a probation or parole agency to order alternatives to incarceration for a convicted individual.

Measure 113: Addresses legislative walk-outs by excluding state legislators from re-election for unexcused absenteeism.

Measure 114: Enacts a law outlining a procedure to apply for a permit-to-purchase a firearm and prohibits ammunition magazines capable of holding more than 10 rounds.
October 18: Last day to register to vote in the November 8 election.
October 19: Ballots mailed to voters.
November 8: Election Day.
I often observe that the top of the ballot with US Senate, Congress, and Governor gets most of the attention, most of the passion, and most of the money. But further down the ballot are good people who volunteer to serve in positions like mayor, city council, school district, water district, or fire district.
Governors and Congressmen make big decisions. But local offices often decide those closer-to-home and day-to-day matters like whether your pothole gets filled, how many police, EMTs, or firefighters we have, clean water coming out of the tap and dirty water going down the drain, or the quality of education our kids and grandkids receive. Please give those important positions your attention as well.
Oregon has a national reputation as a leader in voting access through its vote-by-mail system and automatic voter registration. In fact, Oregon is ranked first in the nation for ease of access to voting and voter registration. You can learn more about voting in Oregon by reading this guide to our voting rights.
We all know the story of Oregon's infamous exploding whale. Fifty years later, a new Oregon whale tale is unfolding.

Blue whales are the largest of the whales and in fact, the largest animals to have ever lived on the planet, larger even than the largest dinosaur. Back in 2015, another blue whale washed ashore in Oregon. This time our Hatfield Marine Mammal Institute stepped in.

Given the rarity of the specimen, its skeleton was worth saving. But preparing a carcass of that size is not easy. Researchers examined and dismantled the dead whale, removing about 58 tons of flesh in the process. They bundled the bones into nets weighed down with railroad wheels and dropped them into the waters of Yaquina Bay to let nature's scavengers do the rest of the work.

Divers monitored the bones until they were removed from the water in November 2019.

The whale remains have now been sent to Dinosaur Valley Studios in East Coulee, Alberta, where the project will be completed. And then, "our" whale will come back to Lincoln County. Staff is still deciding the exact location for a large display. We do know it will be at or near the new Gladys Valley Marine Studies Building at the Hatfield Marine Science Center in Newport.

Funds are still needed to complete the project and you can help.
Meanwhile, something fascinating is developing at Oregon Coast Community College's North County Center in Lincoln City.

Last Spring, the Small Business Development Center at OCCC secured the help of Maria Eliosa, a longtime Lincoln County resident, to help reach out to Latino entrepreneurs and introduce them to the services available at the SBDC – services which include free business advising in English and in Spanish, as well as a variety of workshops and other supports.

Maria, an Echo Mountain Fire Survivor, lost her home in the blaze and lived in a trailer for nearly two years after. During that time, she served as a resource navigator for other Latino fire survivors.

In her work for the SBDC, Maria has recruited record numbers of Spanish-speaking clients to the SBDC, providing them with assistance they might never have found otherwise. As a result, ESOL (English to Speakers of Other Languages) enrollment – which often dwindled to zero students in past years, and maxed out at 10 students just last spring – has swelled to more than 30 students as of the time of this writing, with more joining every week.

The Lincoln City Council has recognized the power of these partnerships and recently pledged $10,000 in economic development funds to help the SBDC ensure outreach to the Latino/a/x community continues to grow.

Find out more about the Oregon Coast Community College SBDC and about Spanish-speaking programs here. Both ESOL classes and business advising (in English or in Spanish) are free of charge.
Last week I was in Philomath to break ground on the Downtown Safety and Streetscape Improvement Project. This $18 million program will improve roads, create more space for parking, widen sidewalks, install pedestrian amenities, add a two-way cycling route and increase safety. I said that Philomath is already special and this will make it more special for generations to come.
Today I'm participating in the SBDC State Advisory Council Fall Meeting and then heading for Siletz. I'll spend Tuesday in Yachats to review the year in tourism at the People's Coast Summit. Wednesday morning I breakfast with coastal mayors, meet with the Oregon Restaurant and Lodging Association to discuss legislative concepts, and then drop in on the Lincoln City Homepage Candidate Forum. Thursday I have a meeting of the Rural Economic Development team, the monthly meeting of the Commission on Senior Services, and a virtual Coastal Caucus meeting.

Friday I'll attend the NOAA Change of Command Ceremony in Newport, then the opening of the Michael Gibbons and Rich Bergeman exhibitions at Pacific Marine Heritage Center, a ribbon cutting at the Pelican Brew Pub in Lincoln City, and finish the day with friends who purchased a social hour with their Representative to benefit the Siletz Bay Music Festival.

Saturday I'm looking at Fire Prevention Day with the Siletz Valley Fire District and a lovely Culture of Course dinner at the Lincoln City Cultural Center. Then Sunday we'll be back in Philomath visiting neighborhoods.

Between all of that, I'll pause to relish the Fall colors and the breathtaking change of seasons in our part of Oregon. I hope you are enjoying this wonderful weather as well.

To get in touch with my legislative office, please e-mail Rep.DavidGomberg@oregonlegislature.gov