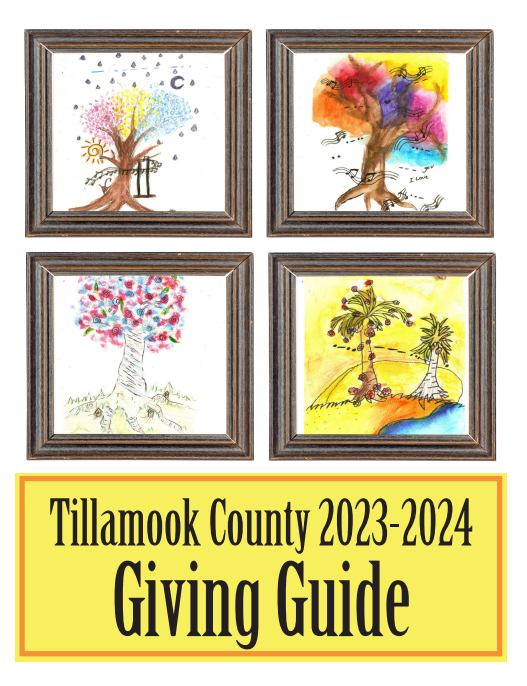 Ballots for the May election are due tomorrow May 17th You can deposit them at public ballot box sites or drop them in the mail — but be sure they are put in your mailbox before your local postal carrier picks up your mail tomorrow.
Voter turnout is generally high in Oregon thanks to our modern and convenient vote-by-mail system. Non-presidential primary elections typically have lower turnout than presidential-election years. In the 2018 primary election, 27% of all Oregonians 18 years of age or older returned a ballot, while the country averaged just 19%. But this year, despite crowded races for Governor, Congress, Labor Commissioner, and local County Commissions, the response rate appears lower than usual.
As of May 10, a week before the May 17 election, just over 288,000 of the state's more than 2.9 million registered voters had cast their ballots, according to the Oregon Secretary of State's Office. That's an early turnout rate of 9.8% — 13.2% of Democrats, 12.8% of Republicans and just 4.3% of non-affiliated voters.
Voters not registered in a major party are unable to vote in those nominating elections. And Oregon's recent Motor Voter Law has significantly increased the number of non-affiliated voters. So lower turnout there is disappointing but not surprising. About 800,000 voters have been added to voter rolls through Motor Voter, including many who have shown no interest in voting.
With races crowded and turn-out low, we can expect many contests to be very, very close.
As I explained last week, this is the first year that election officials will count ballots that arrive after Election Day, as long as they are postmarked on or before May 17. In previous years, ballots needed to be at an election office or in an official drop box by 8 p.m. on election night or they weren't counted.
What that means is that it could be weeks before we get a clear results.
Each of the decisions on your ballot are important and every vote will count this year. Please take time to complete your ballot and get it in the mail if you have not already!
With potential recounts, the final results could be delayed for a month or more. Final recount demands must be filed with the Secretary of State by June 21 and an Election Day Report is due from that office on July 15.
Pamplin Media File Photo – Oregon vote-by-mail ballots are opened and scanned at local election offices.
On 

Wednesday

 the 18th, I will help host a "Listening and Comment" session about proposed wind energy areas and fishing grounds off the Oregon Coast.

This open meeting will be from 3-6 p.m. at the Best Western in Newport.

As I detailed last week, several large areas off Southern Oregon are proposed for wind farms and potentially conflict with prime fishing areas for our local commercial fleet. On Tuesday, I traveled to Coos Bay to take part in a rally there to highlight the potential for conflict. I observed at the time that there were more Newport fisherman visiting Coos Bay than there were still in Newport.

The following day, I spoke to a room of wind energy industry representatives who had come to Oregon. I told them we needed a broader conversation where everyone in the room had a chance to speak and everyone listened. I told them we supported renewable energy and that there was an opportunity for wind farms and fishing grounds. I pointed to our marine reserves, wave energy testing sites, and even the forest accord and Elliott Forest as examples of how natural resource industries could coexist with conservation goals. I talked about collaboration, compromise, and the Oregon Way.

The Wednesday Forum will be part of those ongoing conversations.

A 60-day public comment period will end at 11:59 p.m. ET on Tuesday, June 28, 2022. Comments can be submitted the following ways:
To post comments online, go to the Federal eRulemaking Portal – http://www.regulations.gov. In the search box at the top of the webpage, enter BOEM-2022-0009 and then click "search." Follow the instructions to submit public comments and view supporting and related materials.
To mail your comments, write to Dr. Whitney Hauer, Renewable Energy Specialist, Bureau of Ocean Energy Management, Office of Strategic Resources, 760 Paseo Camarillo (Suite 102), Camarillo, California 93010
Newport fishing families rally in Coos Bay.
May is National Wildfire Prevention Month. After experiencing the Labor Day fires, preventing wildfire risk is personal for the Gombergs and so many of our neighbors.

The Oregon Public Utilities Commission (PUC) has adopted rules that allow utility companies to shut off power to help prevent wildfires.

The power shut-offs will only be used as a last resort when utilities cannot prevent an ignition because of high winds, extremely dry conditions and other weather circumstances like we saw in September of 2020. The rules don't define when a Public Safety Power Shut-off should happen. But they direct the utilities to communicate with the public and public safety partners to keep customers safe.

The PUC expects power companies to give customers 24 to 48 hours' notice before turning off the power. You may have your power go out for some time because the lines will need to be patrolled for hazards — and weather risk reduced — before the power can be turned back on. The best thing to do is to be in touch with your utility, register your name, update contact information, and let the power company know if you have a medical need for power.

While the PUC focuses on the power supply to prevent wildfires, the Oregon Department of Forestry right now is focusing on the main cause of wildfires — debris burning. If you need to burn, please follow local burning rules, stay with the fire, keep water and tools nearby, burn during the cooler, wetter seasons, and go back and re-check the area later.
On 

July 4

, 2020, a group of thugs threatened and harassed a black family on the beach in Lincoln City. They then challenged the 15 police officers who responded to the scene. This week I read that two years later, the first of seven defendants has pleaded no contest to second-degree disorderly conduct and was fined $440.

That doesn't seem like enough.

In August of 2019, a transgender woman was brutally beaten at Agate Beach State Park in Newport. Five months later, a Lincoln County judge sentenced the assailant to 70 months in prison on several charges, including a bias crime and one count of assault.

In late 2016, swastikas were painted on three minority or gay-owned businesses in Lincoln City. At the time, I wrote, "We are a community that respects each other, supports each other, and celebrates our diversity. A swastika painted on one house, car, or business is a violation of every house and every business." In this case, the matter was treated as criminal mischief. No one was ever apprehended or charged.

Our uneven and tepid response to incivility and hate crimes gives little comfort to our neighbors and visitors. We can do better. And similarly, treating a confrontation with our police with less seriousness than a littering fine shows little support or concern for our first responders. Again, we can do better.

Lest anyone infer that I'm calling out any particular District Attorney, these events covered the tenure of three different local DAs. My point is that we have a history of under-reacting and under-responding.

Our nation and our state have sadly seen a recent increase in political, religious, and ethnic incivility. Our District is not immune. But it should be clear we do not agree, ignore, nor accept such cowardly and criminal acts in our communities.
A Lincoln City business owner cleans his building in 

December 2016

.
Saturday

, it was my honor to speak in Philomath at a memorial for first responders and members of our uniformed services who have been lost in the line of duty. A legislative priority these past few years has been to facilitate placement of highway signs throughout the district remembering local heroes lost while serving others.
In the coming week, I will attend a legislative briefing and public hearing on plans to allocate $422 million in disaster recovery grants and wildfire recovery. The hearing is at 5 p.m. 

Monday

 (

today

) at the North Campus of Oregon Coast Community College.

Tuesday (election day!) I'll be touring small woodlots in Siletz to better understand the affect of changes in the Forest Practices Act. Wednesday I will host the Wind Energy forum in Newport (detailed above). Thursday my staff will join the Philomath Chamber of Commerce for lunch and I will join the Benton Democrats by Zoom in the evening.

Friday, Susie and I will take some personal time with friends for a Steely Dan concert in Portland.

Saturday I will help dedicate the new Amanda Trail Suspension Bridge in Yachats. And that evening I will MC the Lincoln Democrats' Trivia Night in Gleneden Beach. Then Sunday I'll tour artist studios on the Central Coast before the BB Camp Concert on the Lake in Lincoln City.

And that brings us to next Monday when you will hear from me again.

Thanks for reading and your kind feedback on these reports. Please don't hesitate to reach out to my office any time you have questions or concerns.

To get in touch with my legislative office, please e-mail Rep.DavidGomberg@oregonlegislature.gov