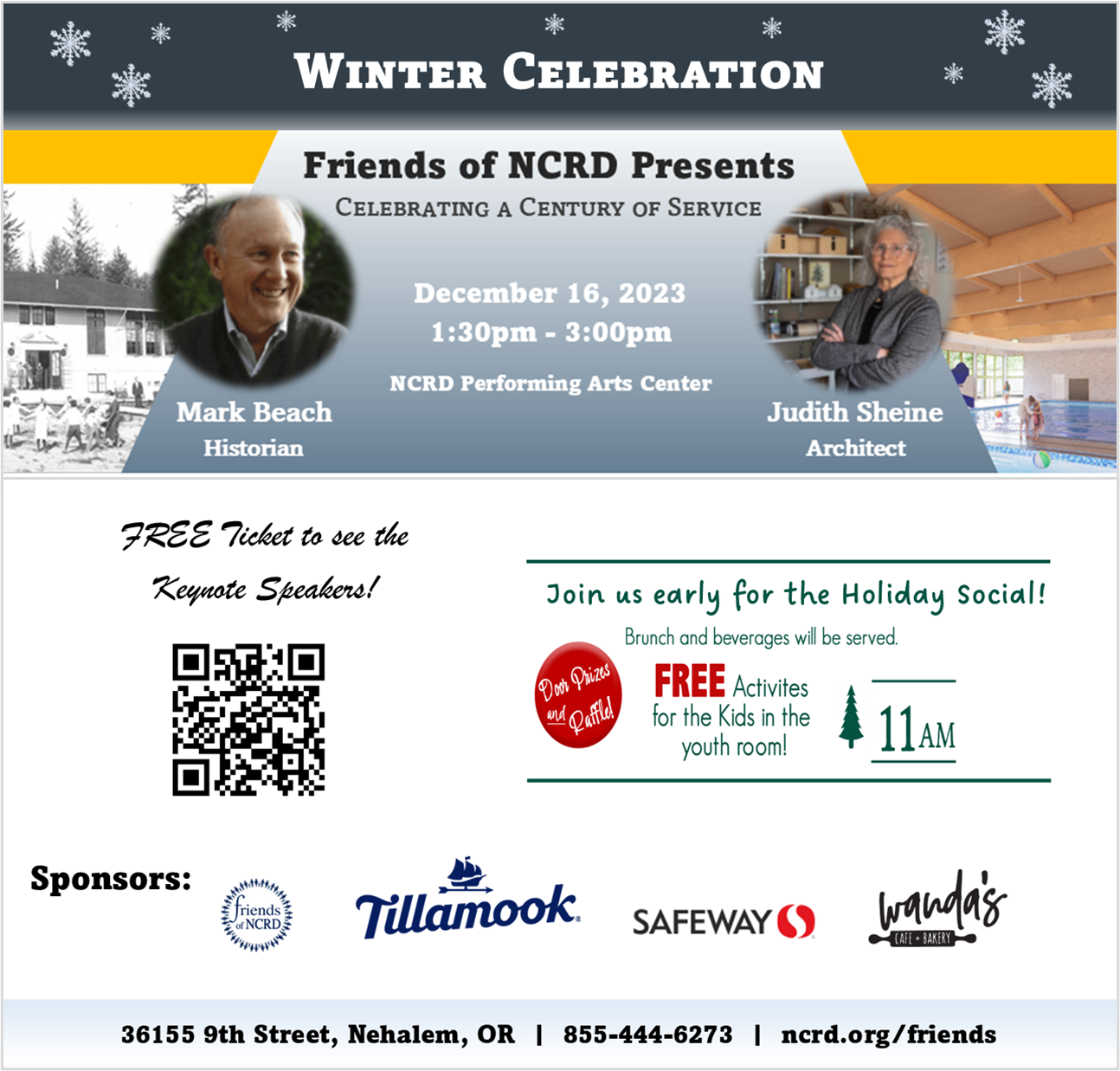 By Representative David Gomberg, House District 10
Hello Neighbors and Friends,
Drive down the roads or through the streets of Lincoln County and you might pass a colorful school bus. The Oregon Coast Art Bus is a large, flashy mobile classroom intended to reach kids in all corners of the County.
Last week I showed you the "before" photo. On Thursday, the Oregon Coast Council for the Arts revealed its new look. The council partnered with the Oregon Cultural Trust to wrap the bus in a giant mural. The design, by Eugene-based artist Liza Mana Burns, resembles the artwork selected for the "Celebrate Oregon!" license plate, which benefits the Oregon Cultural Trust.

The Art Bus has been driving around the county for the past year, delivering free, creative learning projects to students and serving as a mobile art classroom. By building an art classroom inside a school bus, children don't need to worry about finding a way to access art education. Instead, it can come to them. The bus and its services are also free for the community to enjoy and it will travel to rural towns throughout the county to deliver art programs and workshops.
I have long argued that art, music, and culture enhance our communities, improve livability, support tourism, and themselves comprise a thriving economic sector of artists, craftsman and musicians.
The Arts & Economic Prosperity studies provide evidence that the nonprofit arts and culture sector is a significant industry in Oregon. The most recent data show that the sector generates $687 million in annual total economic activity. This spending – $364.1 million by nonprofit arts and cultural organizations and an additional $323 million in event-related spending by their audiences each year – supports 22,299 full-time equivalent jobs, generates $469.5 million in household income to local residents and delivers $53 million in local and state government revenue. This economic impact study sends a strong signal that when we support the arts, we not only enhance our quality of life, but we also invest in Oregon's economic well-being.
Sunday afternoon I finished the week with a group of adult coastal artists at the 28th Annual Nestucca Valley Artisans Festival at the Kiwanda Community Center in Pacific City where Susie made a weighty investment.
Oregon officials say that so far this year they're reining in wildfires much quicker than previous years.
As of Monday, crews with the Oregon Department of Forestry have suppressed 418 fires, burning a total of 582 acres in ODF districts. This contrasts with a 10-year average at this point in the fire season of 590 fires and over 56,000 acres scorched. Levi Hopkins, ODF's Wildfire Prevention and Policy Manager, largely credits Senate Bill 762, which spent $220 million to improve wildfire response across Oregon.
Those improvements included 27 specialized aircraft and expanding our smoke detection camera system around Oregon.
There used to be hundreds of fire lookout towers staffed by people watching for fires. We don't have that anymore. But what we do have is a growing network of digital lookouts with wildfire cameras. You can learn more and see a video of the project here. The live feed for cameras around the region is viewable by anyone.
Fire danger is increasing throughout the state as Oregon's hot summer continues, prompting Department of Forestry officials to expand restrictions for state forestland. Bans on open campfires and target shooting went into effect, as dry conditions and prolonged heat leave forested areas more vulnerable. Burn barrels and residential campfires are not allowed with the increased fire risk. Fireworks and exploding ammunition for target shooting are banned.
Over the last few days, thunderstorms and lightning moved over the state, predominantly in southwest and central Oregon. ODF's Southwest District alone was hit with 833 lightning strikes from Wednesday to Friday. As a result of these lightning storms, several fires emerged.
Sadly, an Oregon firefighter died Thursday while fighting a wildland fire in Josephine County.
The Oregon Department of Forestry said Logan Taylor, 25, of Talent, Oregon, was critically injured by a falling tree Thursday while fighting the Rum Creek Fire. The death was reported the same day a memorial was held for another firefighter, Collin Hagan, who was also fatally struck by a falling tree just over a week ago while fighting the Big Swamp Fire in the Willamette National Forest.
As co-chair of the budgeting subcommittee on Transportation and Economic Development, I develop, review, and approve funding for a number of state departments. For the current two-year biennium, that included an opportunity to provide additional support for our wonderful county fairs.
Business Oregon was provided $10 million in tax-exempt lottery bond funding during the 2019-2021 legislative session to issue grants for capital improvement projects to county fairground facilities. Following discussions with the Oregon State Fair Association, it was agreed the funds would be distributed evenly to our 36 counties, yielding $277,777 for each fair.
For our current and future District 10, these funds will be used for the following:  
Benton: Barn Renovation/Storage Building
Lane: ADA Upgrades
Lincoln: 4-H Building
Polk: Barn Roof Repair and Renovations
Tillamook: Fairgrounds Electrical
Yamhill: Delashmutt Renovation
Fairs contribute in important ways, particularly to rural communities. But many of those fairs struggle financially. I was pleased to see the dollars flow equitably to populated and less-populated areas of the state.
Housing affordability and availability remains at the top of my agenda across Oregon and particularly in our part of Oregon. We can't find employees because people who want to work here can't find a place to live here.
The broader housing dilemma was exacerbated this month when the Oregon Land Use Board of Appeals overturned a citizen-approved ballot measure phasing out vacation rentals in unincorporated Lincoln County.
How much is housing availability affected by vacation homes? "Recreation Counties and Available Housing in Rural Oregon" – a new study by the U.S. Department of Housing and Urban Development – says the affect is quite a bit:
The housing study establishes that the large number of vacation homes on the coastal market are a leading cause for the housing shortage, creating stress on the more affordable market. Although this housing study focuses on Tillamook County, the other recreation counties in Oregon experience similar patterns, such as having a large number of vacation homes compounded with low wages of people who work there. This suggests that the housing landscape that Tillamook County is experiencing, including that of lower-income individuals traveling farther to find available and affordable housing, is one that could reasonably mirror the housing market of Oregon's other recreation counties.
The study does not address how many vacation homes become permanent retirement homes, the impact of vacation rentals on our larger economy, or vacationers help create the jobs for home-seekers. You can read the full study here on pages 313-322.
Phone service and internet connectivity is increasingly necessary for our household safety, economy, and the continuing education of our students. But as the costs of essential services rise, some families simply get left behind.
If you can't afford to pay for internet services or a computer, the Affordable Connectivity Program can help. You may be able to get free or reduced-price monthly internet services and discounts for buying a computer. More than half a million Oregonians may be eligible.
The Affordable Connectivity Program will provide a discount of up to $30 per month towards broadband internet service for eligible households and up to $75 per month for households on qualifying Tribal lands.
Eligible households can also receive a one-time device discount of up to $100 to purchase a laptop, desktop computer, or tablet from participating providers. Households must first contribute at least $10 (but not more than $50) toward the purchase price.
The Affordable Connectivity Program is limited to one monthly service discount and one device discount per household.
A household is eligible if a member of the household meets one of the criteria below:
If household income is below 200% of the Federal Poverty Guidelines.
If you or your child or dependent participate in certain government assistance programs such as SNAP, Medicaid, or WIC.
If you or your child or dependent already receives a Lifeline benefit.
Eligible households can enroll through an approved internet service provider. Learn more about qualifications here. Or call 877-384-2575 for assistance.
Millions of Americans will be able to buy hearing aids without a prescription later this fall, under a long-awaited rule finalized Tuesday.
The Food and Drug Administration said the new regulation cuts red tape by creating a class of hearing aids that don't require a medical exam, a prescription or other specialty evaluations. Instead the devices will be sold online or over-the-counter at pharmacies and other retail stores.
Cost is currently a big obstacle. Between the device itself and fitting services, Americans can pay more than $5,000 to get a hearing aid. Insurance coverage is very limited, and Medicare doesn't pay for hearing aids, only diagnostic tests.
Non-prescription devices are intended for adults with mild to moderate hearing problems. The FDA estimates that nearly 30 million adults could potentially benefit from hearing aid use, but only about one-fifth of people with hearing problems use the devices currently. The new rule will take effect in mid-October.
The new over-the-counter status won't apply to devices for more severe hearing loss, which will remain prescription only.
Saturday Susan and I were able to enjoy the Wooden Boat Show in Toledo and a ribbon cutting at the Yaquina Pacific Railroad Museum. The star of the museum is the "One-Spot" engine built in 1922 and turning 100 this weekend. It served lumber camps across Lincoln County from 1922 to 1959.
A highlight for the coming week will certainly be the groundbreaking of a new Habitat for Humanity home in Lincoln City.
There are a number of meetings on the schedule – with the Public Ports Association, Longshoreman, a briefing on rural broadband, SEIU, the Oregon Chief Information Officer, Fish and Wildlife, and the Road's End Neighborhood Association. I also hope to make it out to the car show in Siletz.
Back-to-School time will soon be here. I want to wish all the educators, school support staff, students and parents a joyful last few weeks of summer.  May your preparation for the new school year be exciting and productive.
email: Rep.DavidGomberg@oregonlegislature.gov
phone: 503-986-1410
address: 900 Court St NE, H-480, Salem, OR, 97301
website: http://www.oregonlegislature.gov/gomberg