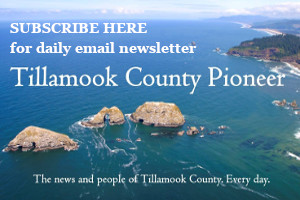 July 2, 2018
Let your freedom ring…safely
SALEM – Independence Day is the deadliest holiday on Oregon roads every year, and most of those crashes involve alcohol or some other impairment. Nowadays, we're seeing a lot more vehicles leaving their lane of travel – and that can be caused by a driver being drunk, high or drowsy, or it may be due to distraction. Whatever the case, there is no excuse for doing anything behind the wheel besides focusing on the task at hand: driving safely.
The potential consequences are just too tragic: from 2013 to 2017, 39 people died over the 4th of July holiday in Oregon; 24 of them – or 62 percent – were in crashes involving alcohol.
A "No excuses" message is part of a statewide campaign supported by ODOT, Oregon State Police, local law enforcement and safety advocates around the state. Public service announcements encourage all users of the transportation system – drivers, motorcyclists, bicyclists and pedestrians – to be safe, sober and attentive. Because there's just no excuse, no phone call or text, that can justify taking away someone else's freedom by killing them (or yourself) when you are impaired or not paying attention.
Another message beginning this week on billboards is, "A crash is no accident. Your decisions have consequences." A smashed car is displayed, reminding drivers how devastating a poor decision can be – and that most crashes are preventable. In Oregon and across the country, the message is "Drive Sober or Get Pulled Over."
The good news is, you can enjoy your holiday and get a sober driver so much easier these days, with things like ride-sharing, apps for your phone (like NHTSA's SaferRide) and public transit. Don't make an excuse, make a smart choice instead – and save lives. Maybe even your own.
All travelers are encouraged to immediately report aggressive, dangerous and intoxicated drivers to 9-1-1 or call OSP at 1-800-24DRUNK (800-243-7865); *OSP for non-emergencies. Remember: it is illegal to use handheld mobile devices except in emergencies when no one else is available to make the call.
Note: 2017 crash statistics are preliminary.