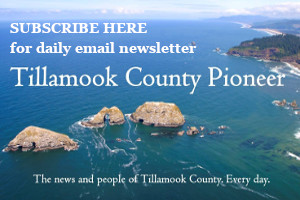 During this Domestic Violence Awareness Month National Week of Action, Tides of Change (Tillamook County's Crisis Intervention/Prevention Resource) have several ways to show up for survivors this week. On Wednesday, October 23rd Tides of Change and supporters will gather at Carnahan Park at 12pm to honor survivors and dedicate a new plaque in honor of Dion Wilks, who was killed by a former partner.
No More DV: What's your part? Come join Tides of Change in Honoring Survivors of domestic violence and remembering victims. We will have a cupcakes, ribbons, our new brochures and resources, a photo booth for you to take the pledge "I say No More because…", and we will have a special plaque dedication this year in memory of Dion Wilks.
You can support survivors by donating a gift card to ToC throughout the month!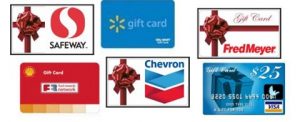 Do #1Thing to combat domestic violence: Support Survivors! We are asking in honor of Domestic Violence Awareness Month that you consider the #1thing you can do is to donate to our Gift Card Drive. Throughout the month of October we will be collecting gift cards in denominations of $25, $10 & $5 to assist individuals seeking safety. Survivors often have unique needs and due to our restrictive grant funding we cannot always meet those needs. Gift cards to places like Safeway, Fred Meyer, Chevron, and Shell will directly assist survivors in accessing items such as gasoline to get to appointments & medication co-pays. You can mail or drop off the gift cards at our office 1902 2nd Street, Tillamook. Tides of Change will also be collecting donations at the Community Gathering Event on 10/23/19.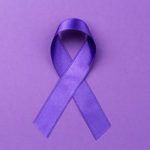 Thursday wear purple to show your support of survivors. Take a photo and tag us Tides of Change on Facebook or Instagram! If you need purple ribbons stop by the Tides of Change office 1902 2nd Street in Tillamook, and pick some up! #DVAM #1thing

Tides of Change – www.tidesofchangenw.org
Crisis Prevention Center · Tillamook, Oregon
Our mission is to provide hope, safety, and support to those impacted by gender-based violence and shift cultural norms through advocacy, education, and community collaboration.
All services are free and confidential.