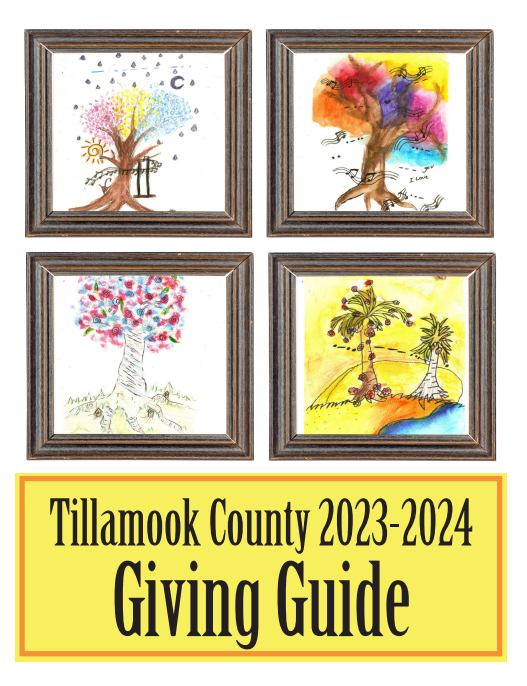 The North Coast Chamber Orchestra, under the direction of Conductor Cory Pederson, returns for their first public concert since February of 2020. NCCO is very proud to present two concerts of classical intrigue and humor, titled "Minor Alterations", offering a wide variety of entertaining chamber selections and piano works.
The first concert will take place on Friday, November 19th at St. Catherine's Episcopal Church (36335 N. Hwy 101, Nehalem, OR) beginning at 7:00pm.
The second concert will be on Sunday, November 21st at the Charlene Larsen Center for the Performing Arts (formally known as the PAC — 588 16th St. Astoria, OR), beginning at 2:00pm.
Admission to the concerts will be: $10 adults, $5 students, and children under 12 (with adult supervision) free. All concerts are very family friendly. ALL audience members (children and adults) will be required to show proof of vaccination against COVID-19, and wear face coverings in order to attend the concerts.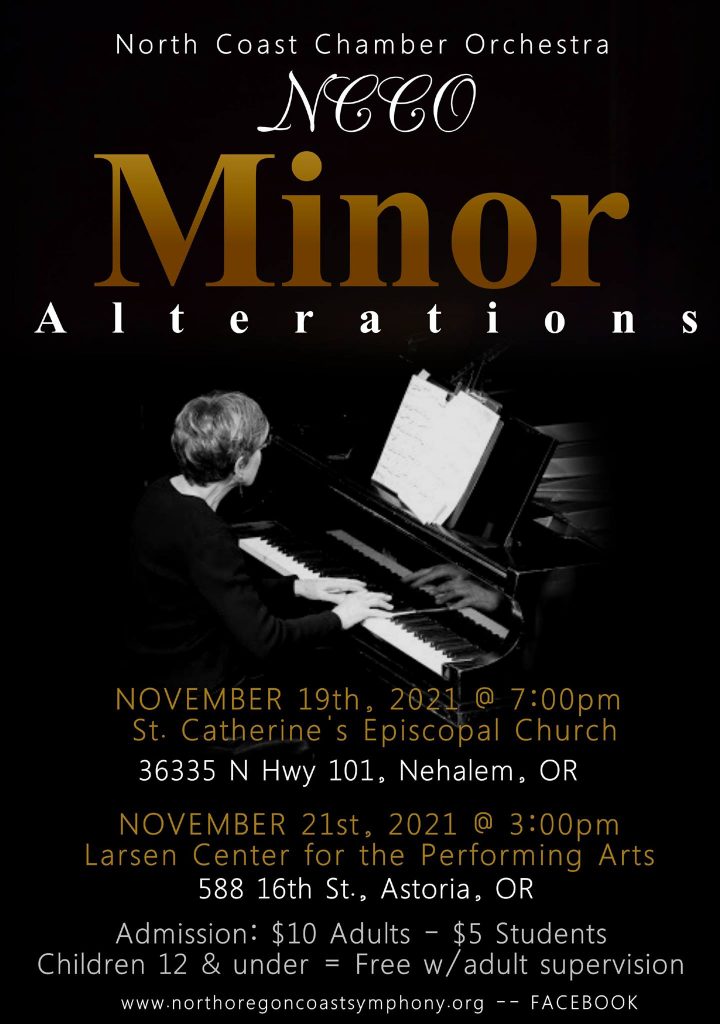 The programs will feature performances by Cannon Beach pianist Diane Amos, including Robert Schumann's "Scenes From Childhood" and "Dreaming," Frederic Chopin's "Nocturne in C minor", and "Polonaise", a piano/flute duet with Melissa Lagerquist. Selections performed by NCCO will include Mozart's "A Musical Joke," a parody selection from Paul Hindemith's "Minimax," and more serious works such as the beautiful "Prelude for String Orchestra in F minor" by Gerald Finzi. NCCO will also perform music from the Golden Ages, with Adrianus Valerius's "Three Seventeenth Century Dutch Tunes," and more. The orchestra hopes these offerings will serve as a reminder that classical music, and all music, unites us.
NCCO is the current performing ensemble of the North Oregon Coast Symphony, a dedicated group of North Coast musicians offering live classical music in an intimate concert setting. NCCO is actively seeking string players (violin, viola, cello, & bass) as well as brass, woodwind, and percussion players, and we invite those who are interested in participating to contact the Conductor, Cory Pederson, at 503-836-2198 or nocscory@gmail.com.
For more information about NCCO, and to view the full 2021-22 concert schedule, please visit the NOCS website at: northoregoncoastsymphony.org and our Facebook page: North Coast Chamber Orchestra.