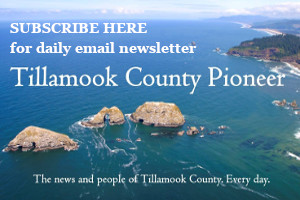 The North Coast Food Trail welcomes 23 new participants
April 16, 2019 by Food Dude
TILLAMOOK, Ore.—Visit Tillamook Coast is proud to announce that the North Coast Food Trail (NCFT), after a successful first year, has expanded its membership to 75 total participants. The food trail was the first of its kind in the state, and has served as a model for others. The 75 businesses stretch from Cannon Beach to Gleneden Beach and include farms, farmers' markets, breweries, wineries, distilleries, restaurants, cafés, cooking schools, guided tours and experiences, lodging and retail stores.
"We are eager to keep up the momentum as the food trail enters its second year," says Nan Devlin, director of tourism for Visit Tillamook Coast. "The growth in membership shows the success of our efforts to support coastal food-based businesses in the region."
The new food trail members are: Stephanie Inn & Restaurant (Cannon Beach), Wayfarer Restaurant (Cannon Beach), Public Coast Brewing (Cannon Beach), Grateful Bread (Pacific City), Old House Dahlias (Tillamook), Beachcrest Brewing Company (Gleneden Beach), Blue Heron French Cheese Company (Tillamook), Debbie D's Sausage (Tillamook), Five Rivers Coffee Roasters (Tillamook), Garibaldi Roasting Company (Garibaldi), Pacific Edge Espresso (Garibaldi), JAndy Oyster Company (Tillamook), Moon River Farm (Nehalem), Neskowin Trading Company and Beach Club Bistro (Neskowin), Netarts Bay View Cabins (Netarts), Olde Line Lanes (Lincoln City), Oregon Coast Tours and Transportation (Pacific City), Sand Dollar Restaurant and Lounge (Rockaway Beach), Sportsman's Pub and Grub (Pacific City), Tillamook Meats (Tillamook), Trent Family Farms (Cloverdale), Werner Beef & Brew (Tillamook), and Zweifel Farms Eggs (Tillamook).
Visitors can have a diverse range of experiences from any in-bound highway, from Highway 26 in the north to Highway 18 in the south. A map with each participating business is available online, as well at visitor centers and participating businesses.
On Sunday, April 14, at the Oregon Governor's Conference on Tourism in Eugene, Travel Oregon announced that Visit Tillamook Coast and the North Coast Food Trail won the 2018 Oregon Niche Tourism Award, recognizing outstanding accomplishment. Visit Tillamook Coast was recognized for their leadership in the development of the NCFT, food events such as Crave the Coast and Beer + Cheese, and the numerous benefits the trail brought to coastal businesses.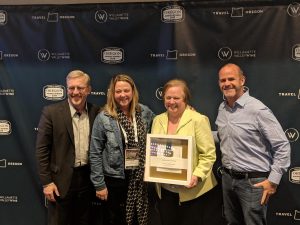 Visit Tillamook Coast would like to recognize all their partners and collaborators on the NCFT and these events: Travel Oregon, Cannon Beach, Lincoln City, Food Roots, Port of Garibaldi, Meet Green and all the trail participants.
For more information, call (503) 842-2672 or email nan@tillamookcoast.com.