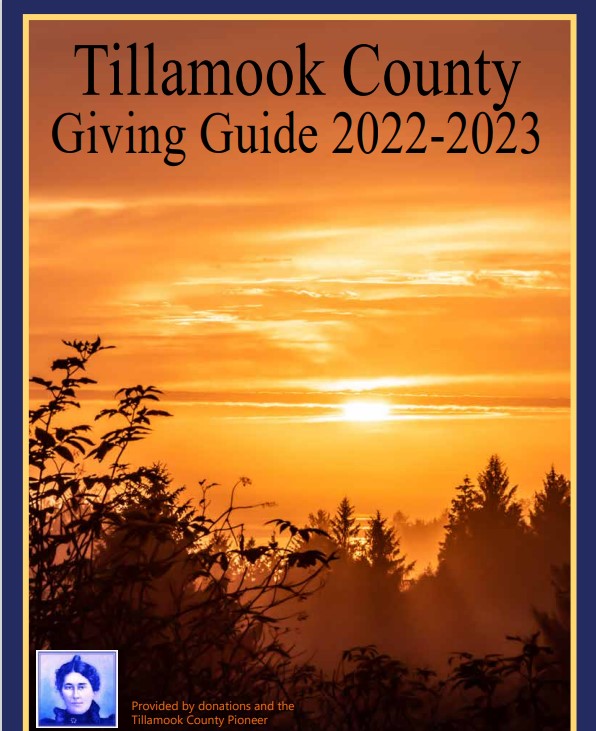 EDITOR'S NOTE:  A decade ago as tourism "experts" from other countries did listening sessions locally asking for our input, and they were very dismissive when many residents raised serious concerns about the lack of available public restrooms, and said "I've never heard from a community that had more concerns about bathrooms."  Well, there's lots of water around here and it all flows somewhere … and now, it's a serious issue.  Thanks Oregon Coast Visitors Association and North Coast Tourism Management Network for a tour of bathrooms and usable, useful resources!
TILLAMOOK, Oregon — Wondering where to "go" when you're on the go on the North Oregon coast? Now you can explore more than 135 public restroom options on a new interactive map created by the North Coast Tourism Management Network. 
Travelers on the North Oregon Coast may have experienced restroom closures and a shortage of available facilities during the COVID-19 pandemic, but this new resource aims to show that public restrooms on the North Coast are once again open for business. 
Access to public restroom facilities consistently ranks as one of the top destination management concerns for residents and visitors alike. Public restrooms are a critical community infrastructure resource serving public health needs. Accessible public restrooms are a key component of equity, making our communities more inclusive to all. And improper disposal of human waste threatens fragile coastal ecosystems, making restroom availability a key part of conservation and environmental stewardship. 
The North Coast Public Restrooms Toolkit is available for visitor information, lodging, restaurant, and other community partners to use, including: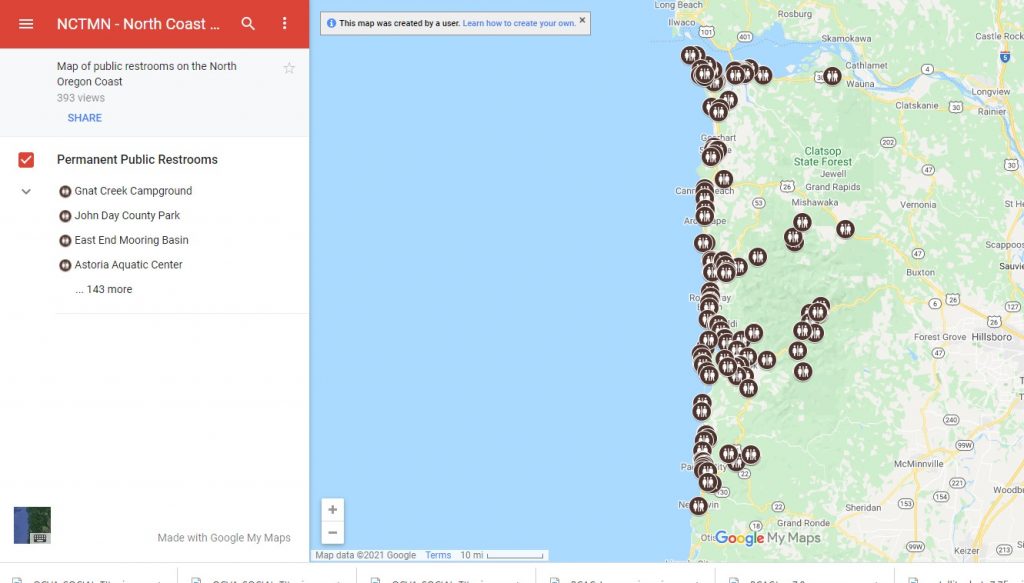 North Coast Public Restrooms Google Map

, providing locations and detailed information about public restrooms in Clatsop and Tillamook counties.

This project is part of addressing six key tourism impacts identified by the North Coast Tourism Management Network: human and pet waste, trash management, trail congestion, public health and safety, parking, and business resiliency. Network members, partner organizations, and coastal community members collaborate on creative solutions to these challenges, including this public restrooms campaign. 

North Coast Tourism Management Network

The North Coast Tourism Management Network seeks to enhance healthy, collaborative, sustainable relationships between coastal visitors, residents, businesses, and the environment. We champion the value of tourism for our local economies while striving to minimize negative impacts of visitation and help guests become excellent stewards of the coast we call home. 

The network was formed in 2019 following the North Coast Destination Management Studio program developed and offered by Travel Oregon. NCTMN is a formalized network funded by grants and contributions from partner organizations and housed within a nonprofit 501(c)(6) sponsor, the Oregon Coast Visitors Association.